By Eileen Ogintz
ABOARD THE QUEEN MARY 2 ON AN ATLANTIC CROSSING (Day 5) — so much to do!
A historical lecture about the start of World War I or maybe a show at the only planetarium at sea? Maybe a long lunch or a champagne tea?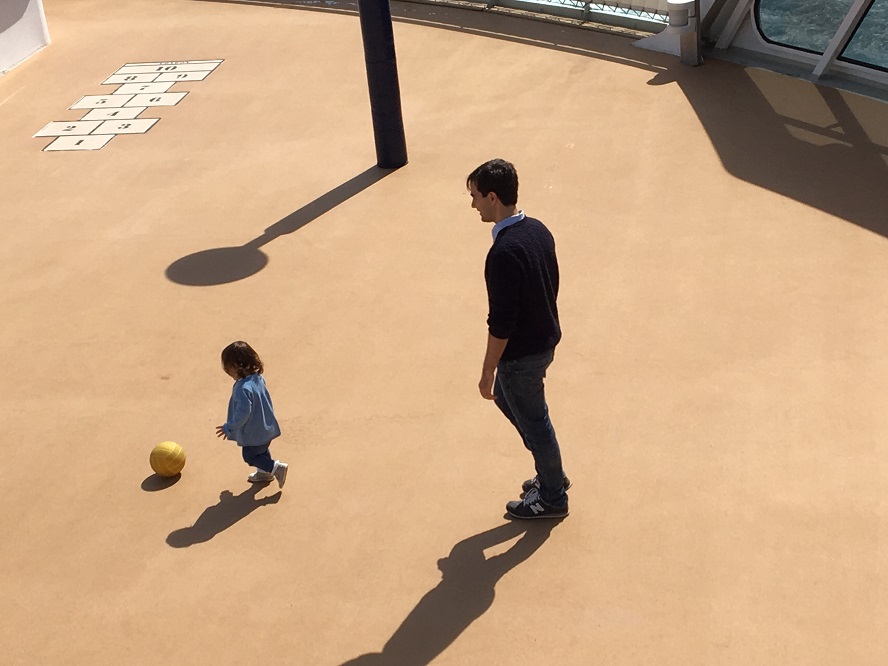 Cunard—and the flagship Queen Mary 2 —is famous for its guest lecturers on board and its planetarium. Some days, the tickets are gone before 9 a.m. for the afternoon shows.
There is Sir Max Hastings, author and journalist who has published more than 26 books, and Ted Scull lecturing about transatlantic ocean liners and New York City parks and an astronomer from the Royal Astronomical Society.
According to Jo Haley, the entertainment director, there is a huge roster of celebrity speakers on all variety of subjects. And because there are no ports on this trans-Atlantic cruise, there are even more activities—several every hour. "We are very proud of our lecture series," said Haley, saying nearly 1,000 of the 2,500 guests show up for some of them, a hallmark of the Cunard line.
There are dance hosts, including a female dance host, as dancing, particularly ballroom dancing, is increasingly popular, classes in water color and the Royal Academy of Dramatic Arts presenting Shakespeare and The Importance of Being Ernest and history about Cunard.
There are the Royal Cunard Singers and Dancers and three other entertainers on board including a singer and pianist.
But for nearly two-year-old Lilly, traveling with her mom and dad, just being on board a big ship is a tremendous adventure. She kicks around a soccer ball with her dad on deck, gabs with delighted guests and staff and tries new foods (the variety of cheese especially please her, as did the chocolate sculptures, says her mom, Claire Wiseman. Both of Lily's parents are London attorneys – Lily's dad offered the trip to NYC as a birthday trip and the couple decided they would forgo more days in NYC for the ship. "Our lives are so structured," Claire Wiseman said. "To have no structure is a real blessing."
She adds that Lily seems to be blossoming on board with the attention from the staff and the guests — talking more, excited by everything around her. Her parents have been able to leave her in the evening at the Kids Zone while they have dinner. "We were skeptical to leave her at first but the staff are very professional and we've felt very comfortable," Wiseman said.
Elizabeth and Rufus Hunnisett, nine and seven, also opine that the Kids Zone is the best part of their trip. They are traveling with their parents and grandmother from their home in Sussex—their grandmother was raised in the United States—and they chose this journey because Richard Hunnisett, their dad, remembers a similar journey on the Queen Elizabeth 2 when he was their age and his first glimpse of the Statue of Liberty early in the morning on deck. "That memory has stayed with me all my life," he explained. "I want that for my children." This trip, he added, is a 10th anniversary trip and a 50th birthday celebration.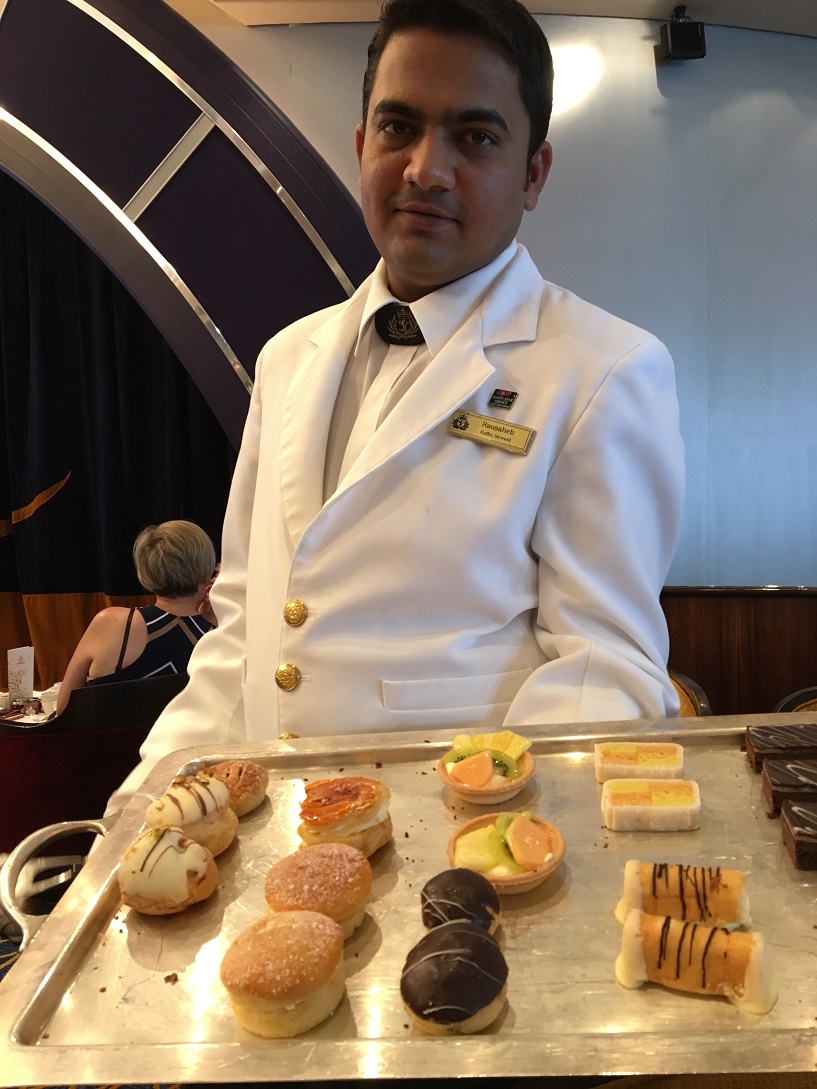 You might think young Millennials would be bored on a ship where the average age is 60—only very expensive internet and not many their age but Anna Bebo and Marissa Morrison, college students from California traveling with Anna's family, like that just fine. "There's no pressure," Anna explained. "It's so relaxing… we don't have to get up early." They liked dressing for dinner, going to the Canyon Ranch Spa, playing Bingo and enjoying afternoon Tea. "Having no schedule is the best part," said Marissa Morrison. "We can just chill."
Like the Wiseman family, the Hunnisett kids have never been on a cruise and the trip has been a real adventure for them
When there are more children on board—next week there will be nearly 100 as compared to 22 this cruise—there are more family specific activities—Family Bingo, for example .
But for this week, the kids are happy to have their parents' full attention and a not very crowded Kid Zone.
"Everyone is so helpful," said Claire Wiseman. "It's as if Lily is a mini celebrity and she's loving it…having conversations all around the ship, tasting new foods. …
One for the memory books for sure. Thanks Queen Mary!