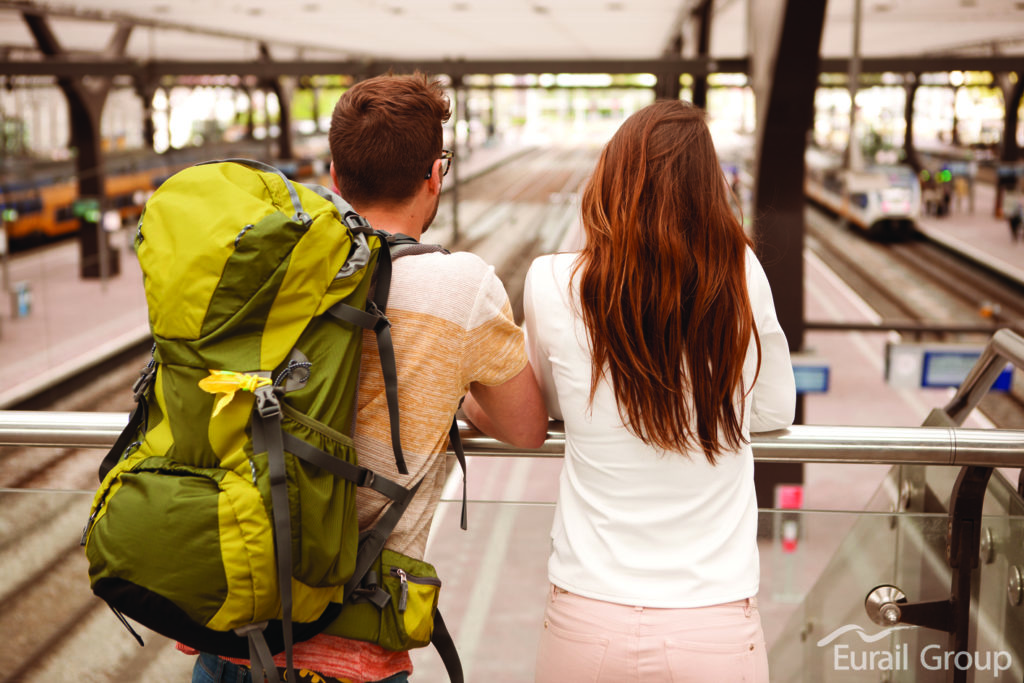 By Kyle McCarthy, creator of Family Travel Forum
A prominent member of the European Union Parliament is proposing that every 18-year-old receive a free trans-Europe train pass so they can get to know Europe better. We should do the same and give every 18-year-old American an Amtrak pass to explore the Lower 48.
This great idea began with Manfred Weber, Chairman of the EPP Group and a leading member of the EU government. German by birth, and a very satisfied gap year traveler in his own youth, his words are authentic and carry weight.
Mr. Weber says the EU should support offering every 18-year-old European a free Interrail pass, to "create a positive perception of the EU among younger generations."
"The aim of offering every 18 year-old a free pass is that participants will feel more European after coming back from their trips to their home countries," insists Mr. Weber, "as it can be a gateway to exploring the geographical, historical and cultural richness of Europe at first-hand."
Studies from the U.S. Travel Association have praised the educational value of travel. Parents love trains because they are safe and environmentally efficient. Let's pair learning with safety and eco-friendliness to make this travel experience easier.
The Eurail Pass – a brand name synonymous with 'backpacking' – is a perfect example. The Eurail concept debuted in 1959 to encourage foreign travel to Europe after WWII. Boomers who came of age during a youthful European rail adventure may well be responsible for the sophisticated, well-traveled millennials who are changing the travel landscape now.
Nadine Koszler PR & Communications Manager, Eurail Group G.I.E., acknowledges the transformative effect of the Eurail experience.
"As part of its mission, Eurail Group G.I.E. strives to provide our international guests with a unique and life-changing travel experience by offering freedom to travel flexibly across Europe, discovering its cultural, geographical and historical richness and diversity and connecting them with local people and fellow travelers."
Dozens of other studies affirm that exposure to new cultures is highly educational and "fatal to prejudice, bigotry, and narrow-mindedness," as Mark Twain put it in Innocents Abroad. Why shouldn't American teens have this life-changing experience on our own trains?
Amtrak is the official U.S. railroad system connecting more than 500 destinations and 46 states. I asked Chelsea Kopta, Amtrak Media Relations, how Amtrak sees the role of rail travel. "Delivering intercity transportation," she said, "with superior safety, customer service and financial excellence," is their stated mission.
But Amtrak can be the change agent we need in this country. We should demand more from public transportation, and support that demand. Since one-third of all Amtrak passengers travel the Northeast Corridor, it sounds to me like much of Amtrak's other service is underutilized.
Why not give a free USA Rail Pass (it allows passengers to book 18 train travel segments within a 45-day period) to all 18-year-olds in the U.S.? After all, there's no cost to Amtrak in filling empty seats on trains that are running anyway.
Additionally, in Amtrak's 5 Year Budget and Business Plan (FY2015-2019), the company announced its strategic goal to "appeal to a new generation of passengers to sustain the business." Given the stated interest in attracting millennials and their younger siblings, wouldn't a free USA Rail Pass be a sound investment in marketing rail travel and guaranteeing its future?
Investing in youth and travel are no-brainers.
The ROI of giving our 18 year-olds a chance to experience America for themselves — and appreciate the diversity of its people, the scenic beauty of its many regions and the states' rich variety of cultures – is exponentially higher than the value of a few train tickets.