By Eileen Ogintz
CASCAIS, Portugal — Chitra and Roman Stern know all too well the joys—and challenges—of traveling with kids. They have four, aged eight to 16.
"Hotels don't really know what you need," said Roman Stern. "It isn't relaxing to sit in a hotel room with the kids."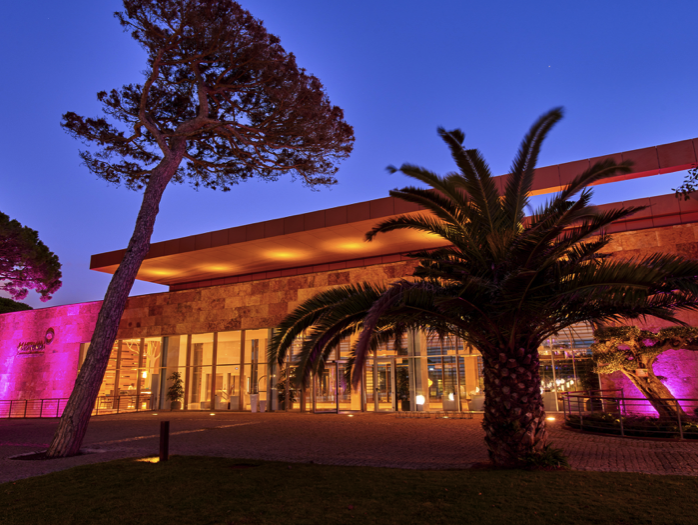 That was why when the opportunity arose, the couple, who first met in London and had wanted to start a business together—he is Swiss, she is Indian by way of London and Singapore—decided to get into the hotel business, creating a niche in Portugal for discerning traveling families.
(Portugal is becoming an increasingly popular tourism destination for Americans, and TAP Air Portugal is greatly expanding its service from the USA this spring and summer.)
They first came to Portugal from London for a project and decided to stay, raising their family here and growing their business. "We are seeing the country grow and expand, "Chitra Stern explained at the Martinhal Entrepreunership Eventthat drew women from around the world and was held at the Martinhal Cascais Family Resort Hotel, about a half hour from Lisbon. "This is the most open, tolerant society," she enthused. "We are thankful and grateful."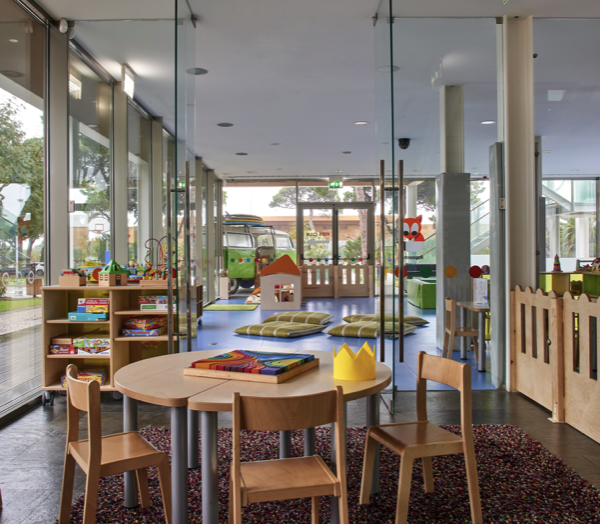 The couple now have four family hotels, starting with the Martinhal Sagres Beach Family Resort in 2010; the Martinhal Quinta do Lago in the Algarve; the Martinhal Chiado in the heart of Lisbon and the Martinhal Cascais in this tony coastal community.
At the Martinhal Cascais, there are bikes for adults and kids, including with training wheels, at the entrance and an extensive property where to ride. The dining room contains an area where kids can play, complete with a kid-sized kitchen. There is a spa and, of course, pool, and a large kids' club where even babies are welcomed, said Roman Stern.
The idea, Chitra Stern said at the conference, is that everyone in the family—not just the children—should be able to have a good time.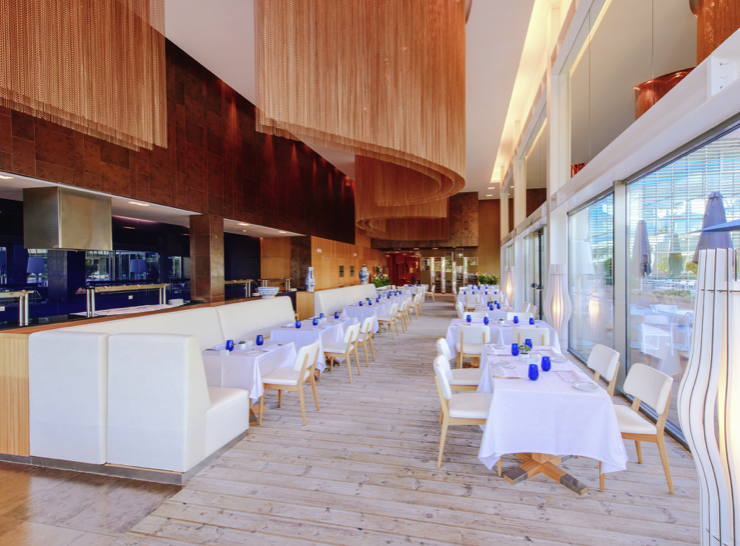 In Lisbon, Roman Stern explained, the hotel is designed so that each of the 37 suites are really mini-apartments complete with kitchen and washer and drier.
Just as important for traveling families, is the complimentary kids club that is open during the day and evening. "You can go out and tour the city, come back for something to eat and wind down," Roman Stern explained. Then the kids can go to the kids' club while the parents go out and enjoy Lisbon—a dinner (Lisbon has a buzzing food scene); a concert perhaps. No worry about leaving the kids with a sitter they don't know; no guilt as the kids are enjoying themselves as much as the parents.
Too many hotel brands, opined Roman Stern, are being designed for millenials traveling without kids. They aren't taking into account that today's parents, particularly those who have had their children later in life, want to travel with them and show them new cities.
No wonder 20 percent of those at Martinhal Chiado are Americans and the hotel ranks at the top of Trip Advisor's recommendations for Portugal hotels.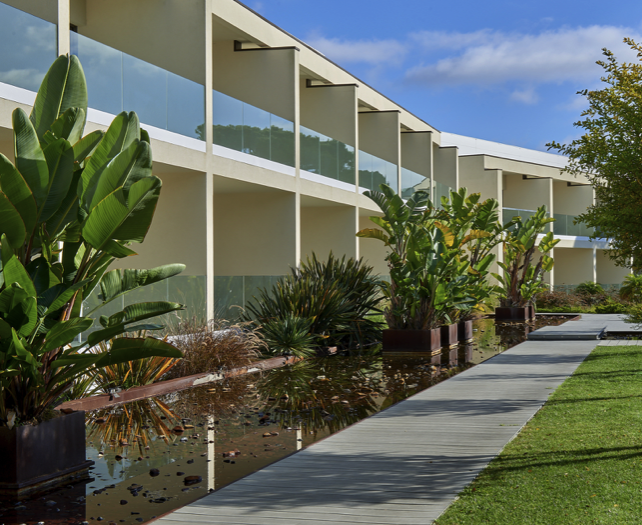 Now the Sterns believe the concept is ripe for being replicated else where in the world and are looking at New York. At the same time, they are expanding and diversifying in Lisbon, with a large mixed-use development in the trendy Park of Nations area that will include a 5-star branded hotel and apartment complex, and an international school. The project, in part aimed at those being drawn to live and work in Portugal, should be completed by 2021.
This comes at the time Portugal with its sunny weather, affordability, growing tech and food scene, is drawing business people from around the world like Aparna Aurora, who has successfully brought her Indian restaurants Chutnify("Spilling Chutney all over Berlin") from Germany to Portugal. "It's never too late to start a business, Aurora told the conference goers, explaining she had a career in fashion before she opted to pivot into the restaurant business—with no prior experience.
The first four floors of the Sterns' newest venture will be for visiting families; the upper floors will be for families like Aurora's who are relocating to Portugal and want plenty of amenities nearby—including a first-rate international school.
Their hotel menus, Roman Stern added, offer different options for kids, starting with babies, with the freshest ingredients, with plenty of sophisticated choices for the adults. At the Martinhal Cascais, there were nice touches starting with the brightly colored plastic cups and plates for the kids.
He also believes in a hotel that is designed for families without business travelers or honeymooners. Parents, he explains, can't possibly relax if they are worried about their kids annoying the adults at the next table or lounging at the pool. "We are able to 100 per cent look after families," he explained
"We are not a glitzy destination," Stern says. "We are authentic."