By Eileen Ogintz
Do you miss your pooch on vacation?
Jack is happy to step in. He's the hotel dog at the boutique SurfJack and Swim Club Hotel in Waikiki, named to Yelp's list of 100 top 2022 USA hotels. He has his own Instagram account @jackthehoteldog.
"It's a fun place to come for drinks," one local told me. Perhaps an Escape- "A Vacation in a Glass" with tropical rums, fruits, coconut… or a "Hanalei Moon," a unique rum punch with island spices and juices….
For good eats too. There is a Tiki Cocktail list curated by Bar Czar Chris Taibi and Chef Erik Leong's menu with inventive choice s from chicken papaya soup and octopus salad to carrot shrimp risotto, steak and pork chops to naked pig pizza (with uncured bacon and sweet onion.)
Taibi, a New Yorker whose wife Lisa is the director of food and beverage, also has his hand in the restaurant music, lighting and specialty cocktails that are based on classic songs.
The vibe here is mid-century with the aim to "pay homage to the true soul of Waikiki," a hotel reminiscent of the city's mid-20th Century heyday "while celebrating the effervescent creative movement that's reshaping the city today," the hotel developers say.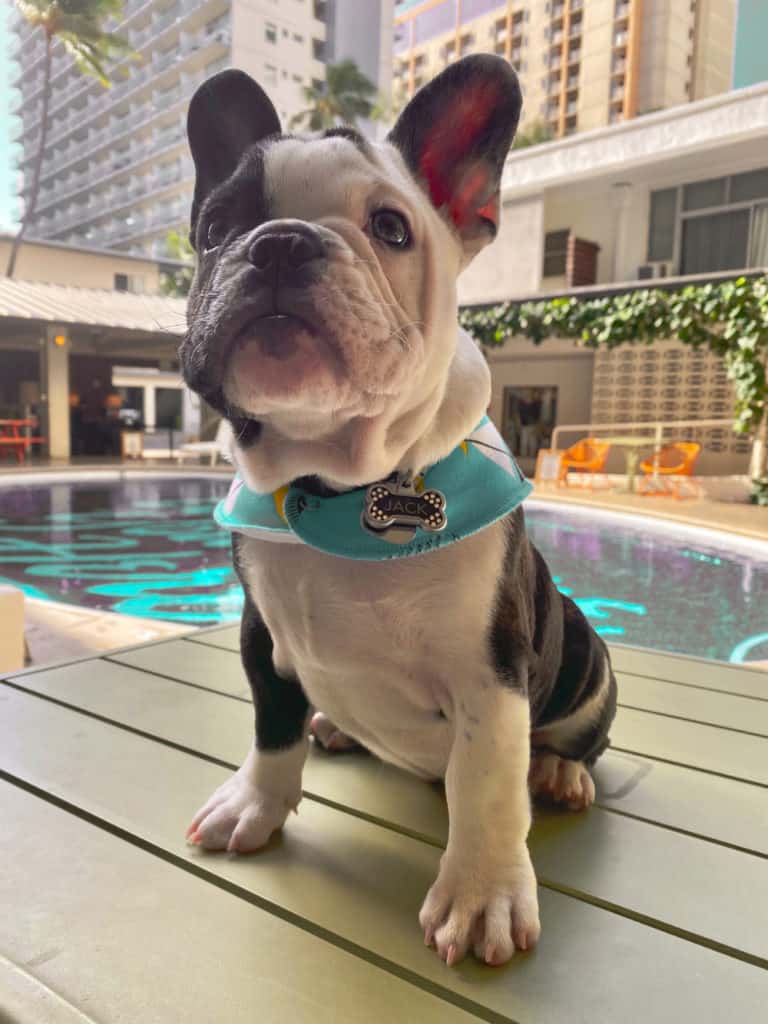 On Lewers Street, the hotel is a short walk to Waikiki Beach (Hawaii's most famous beach) with a pool, nightly movie screenings. This place works equally well for families, hipsters, and those looking for something different than a big Waikiki beach hotel. Our roomy "penthouse" suite has an outdoor deck, living room ideal for kids to sleep with a pullout couch and bedroom all with décor to make us think of Waikiki in its heyday—woven lampshades, wooden wall hangings and Hawaiian fabric headboard.
The pool bottom reads "Wish you were Here" and the hotel supports the #plasticfreeWaikiki initiative with a collaboration with BYRD hairdo refillable shampoo. Conditioner and body wash. BYRD products are inspired by the surf culture of the 1960s with a combination of sea kelp, green tea and aloe vera extracts that help protect from sun damage.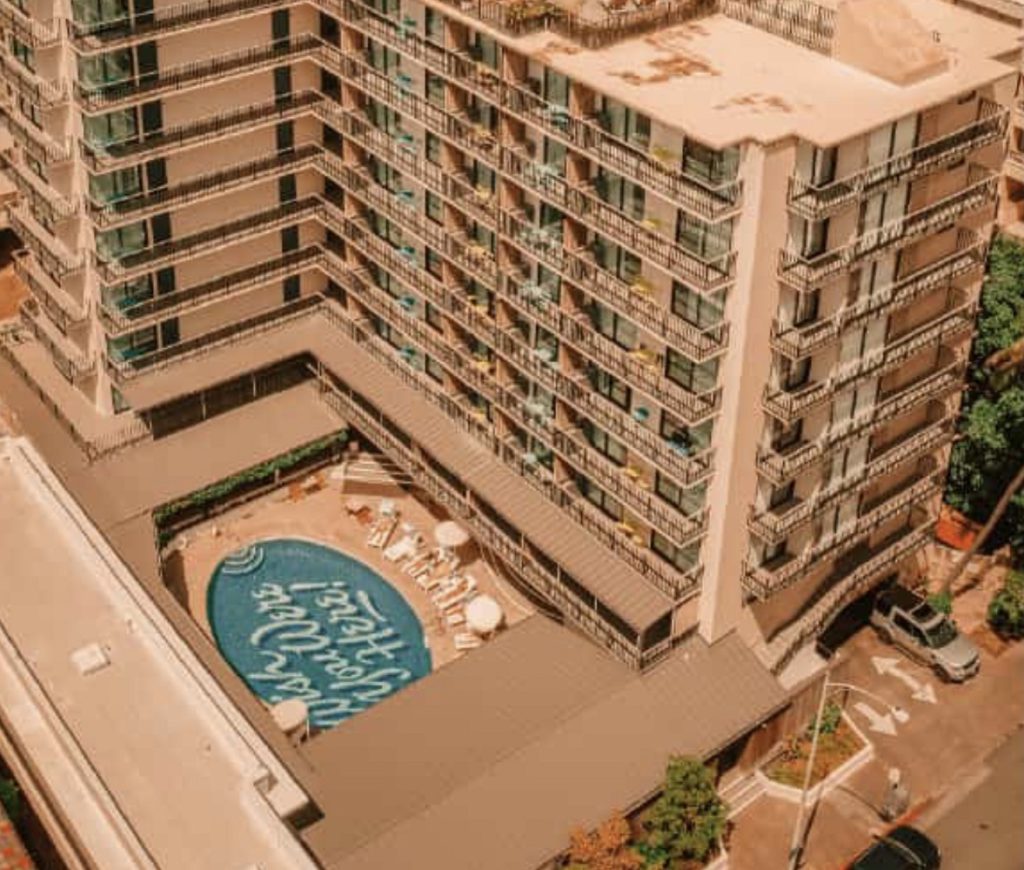 This hotel makes it easy to meet locals too with Aqua Zumba open to public on Fridays, at a meet and great with military families (the second and fourth Tuesday of the Month) and parties with DJS.. The Surfjack Shop features one-of-a-kind souvenirs you won't see elsewhere,
Another plus: While not on Waikiki Beach, this hotel is a short walk away with plenty of restaurants nearby.
First time visitors to Hawaii want to spend time in Oahu to go famous sites including Waikiki Beach, busy with tourists, the Bishop Museum which chronicles Hawaiian history and culture, Diamond Head, and of course Pearl Harbor, where we also toured the USS Missouri where we stood on the spot where the Japanese signed the surrender documents that ended World War II Sept. 2, 1945. We also toured the Pearl Harbor Aviation Museum with World War II planes and post war planes. There is also the Bowfin win submarine ( now closed for maintenance) launched a year after the Pearl Harbor attack and nicknamed the "Pearl Harbor Avenger," sailing mostly in the South China Sea.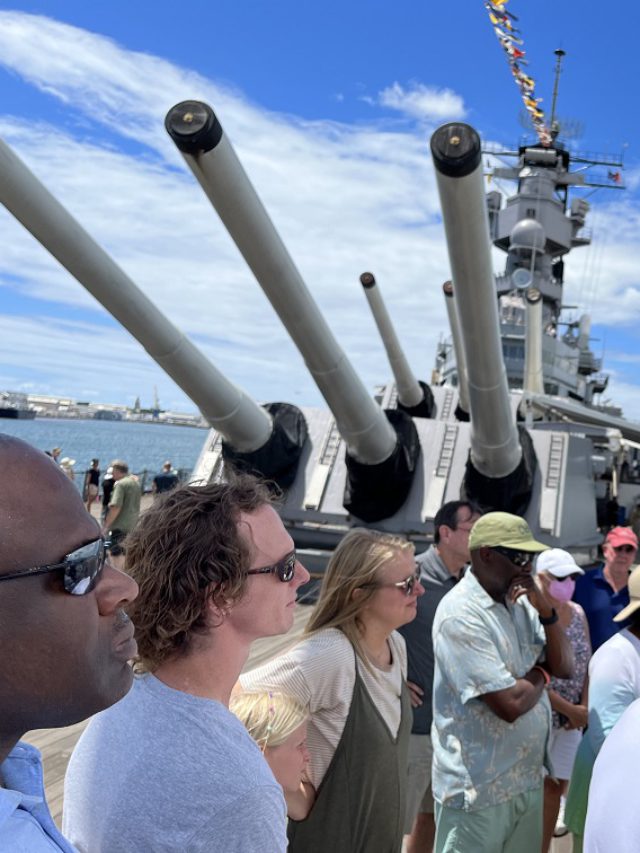 Unfortunately, the USS Arizona Memorial, the final resting place of those who died aboard on Dec. 7, 1941, was shut down because of issues with the dock the day we visited but there were plenty of other exhibits—enough to teach visiting kids a lot they said.. "I thought Pearl Harbor was in the 1950s," said Evie Bannan, 10, visiting with her parents, both navy veterans from Missouri.
Lachlan Chucherko,20, visiting with his family from Australia, was struck by the fact that many of the sailors who died were younger than he is.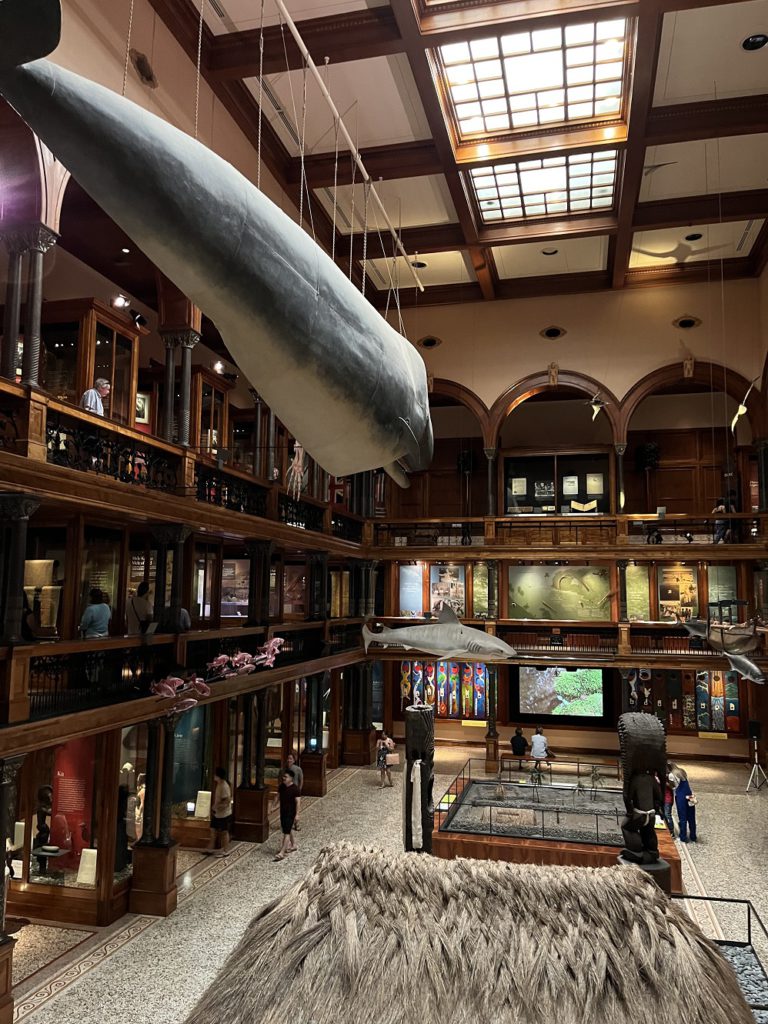 And brothers Kai Iana and Malosi Foxx-Allen , who live on Oahu, didn't know the Japanese attacked more than Pearl Harbor. "There was a lot of stuff I didn't know," said Malosi,13.
The Bannan family had just arrived in Hawaii the day before. "This was the first thing I wanted Evie to see," said her dad James Bannon.
Hawaii has so much interesting culture and history. Also a familial relationship to "Spam." We learned a lot about this at Bishop Museum in Honolulu, where you can take a deep dive into the region's foundings and cultural quirks. You can even enjoy a "Musubi Spam" at the museum's snack bar. Not bad!