By Eileen Ogintz
JACKSON HOLE, WYOMING (July 5, 2020) — What a difference a couple of weeks makes.
When we began our three-week Pandemic Summer road trip from Denver in Jackson Hole (we started on June 16), few were wearing masks around the Town Square–famous for its four arches of antlers that provide picture opportunities winter and summer.
Shop owners who insisted on masks were getting push back from customers. "This shouldn't be political," one told me.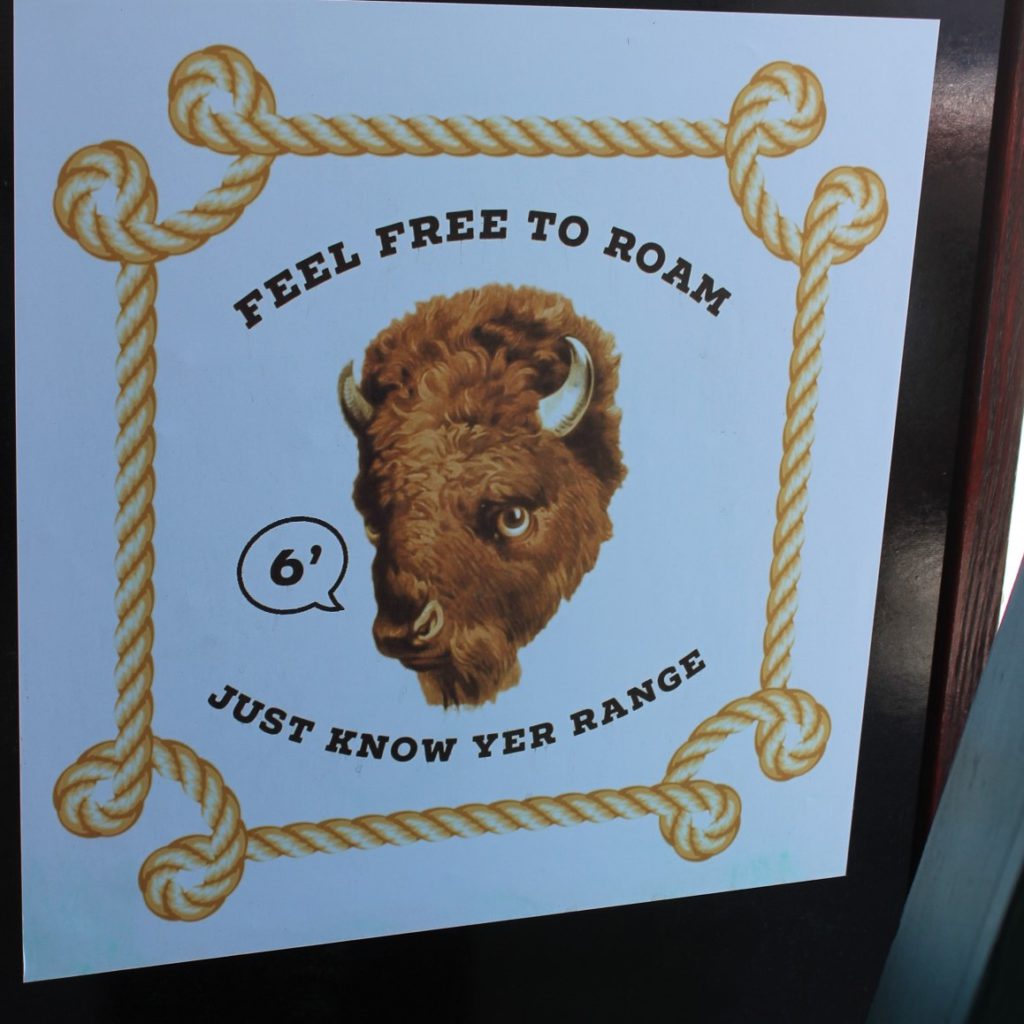 Now, with the busy summer season in full swing—Jackson Hole is the southern gateway to Grand Teton and Yellowstone National Parks—the Jackson Hole Town Council has unanimously passed an ordinance requiring anyone in an indoor area within Jackson town limits to wear a mask. (Exceptions include being seated at a restaurant, but mask wearing is required waiting in line to enter a store or business or riding public transit.)
We are staying at Spring Creek Ranch where it is easy to social distance staying in individual units or rooms that have outdoor entrances, going horseback riding, hiking or biking on the expansive property; A sign of the new normal at the just-reopened The Granary Restaurant (don't miss the flourless chocolate cake!) The tables are six feet apart and the servers are all wearing masks.
Most shops now have a sign saying masks are required along with a basket of them alongside hand sanitizers. Perhaps most striking on the busy Sunday of July 4th weekend how many tourists in and around the Town Square are wearing masks outside.
"When you are elbow to elbow, it's a good idea to wear a mask," said Tony Candidy, visiting with his wife Diana and six year old son from near Seattle.
"People are so judgy whatever you do," said Missy Yelton, here with her husband and three kids on a road trip from Minnesota. "Those who aren't wearing masks are annoyed by those who are and those who are give people looks if they aren't… It is ridiculous. This shouldn't be a political thing."
The Yeltons, like others traveling this summer, have opted to stay as much outside as they can and to rent condos or Airbnb's rather than hotels. Others are choosing cabins or RVing—many for the first time.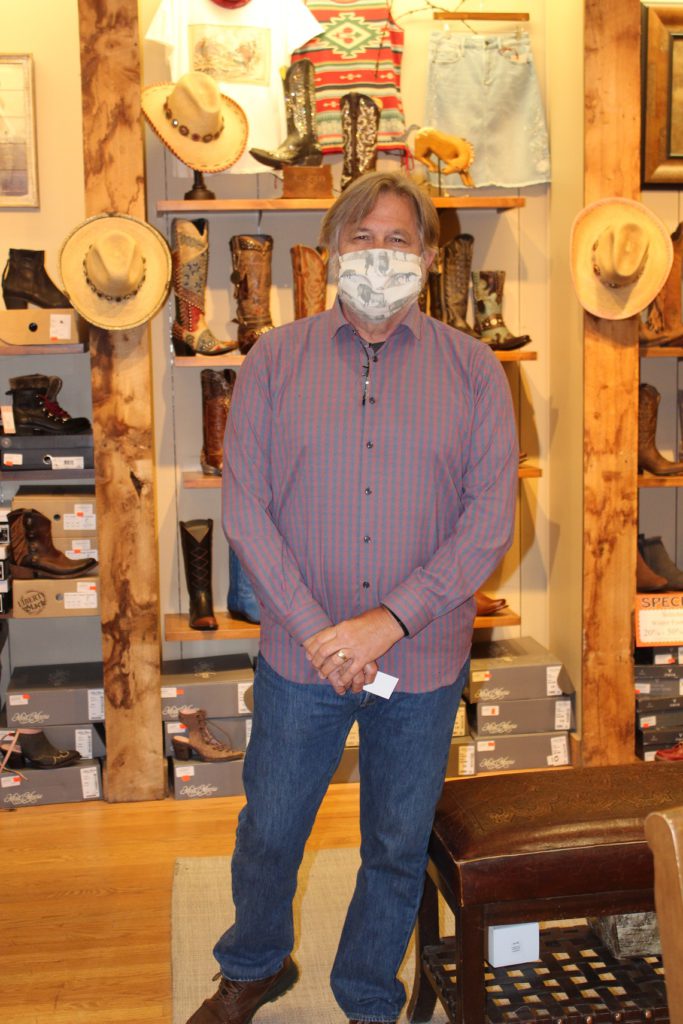 That way, they can prepare their own meals or picnic, as the Yeltons were in the Jackson Hole Town Square for Lunch.
"I get paranoid worrying about everyone's cleanliness," Missy Yelton said—a reason to skip restaurants that would normally be a part of their vacation.
Her husband Nathan added that even though he knows it's safer to see people wearing masks, "it's not normal and it makes me feel anxious."
Certainly, there is a lot to feel anxious about this summer whether you are at home or traveling with spikes in COVID-19 cases in many states. Locals in Wyoming, like elsewhere, say they are nervous seeing so many out of state license plates. Cases in Jackson Hole, albeit a small number, had jumped fivefold in one week.
"Everything is different. It's Crazy!" said Otto Alonso, 16, who is from the Canary Islands but currently living in Tulsa with his family where his parents teach Spanish.
Because they couldn't go back to Spain this summer, his mom Anna Alonso explained, the family jointly bought an RV with another family – they had it for June and the Alonsos for July, traveling through Colorado, Wyoming and Montana up to Glacier National Park.
It is their first time RVing and while Otto opines that "everything is so small!," his sister Jin, 16, says "you get to see so much more than on a plane."
Besides, their parents add, it is so much safer this summer in their own space, preparing their own meals. The only issue at some spots: Because RVing has proved so popular this year, it can be difficult getting reservations.
"We feel pretty safe," said Otto, "As long as we keep our distance."
"Masks make me feel pretty safe," said Anna Kate Johnson, 20, a college student from Atlanta here visiting a friend's family since summer internships evaporated.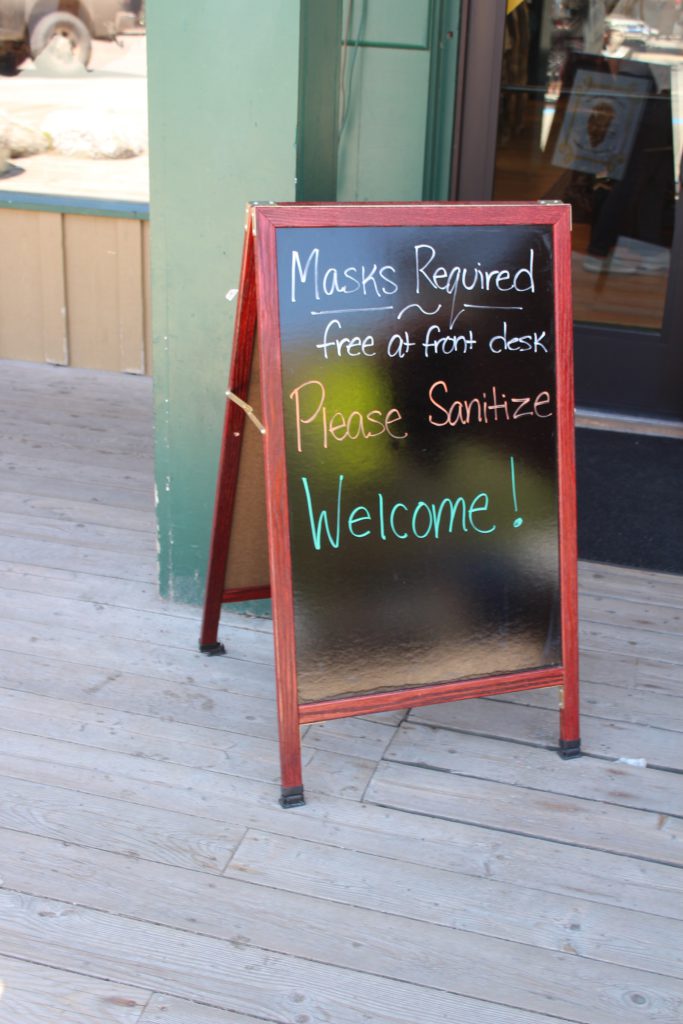 "But it does freak me out a little," added her friend Belle Copelan.
In National Parks, it takes some effort to social distance at popular attractions like Old Faithful where many crowd together without masks. "We stay away from people as much as we can," said Cody Morgan, traveling from Missouri with his wife and two kids. Of course, Yellowstone is so big there are plenty of places to get away from the crowd and enjoy the outdoors
Sadly, for restaurant owners who count on the summer tourist traffic, vacationers seem more comfortable with "grab and go," or making their own meals. That includes my husband, who has grilled several times on our nearly 3-week trip, along with cooking pasta, tacos, and many breakfasts indoors. We have a big Yeti cooler in our car that holds lots of fixings for roadside lunches.
One Nevada grandmother traveling with her husband, son and two grandsons has it down to a science: "A big breakfast in our camper; picnic lunch to bring with us and then BBQ for dinner at the camper," she said, asking that her name not be used.
"I'd like to go to restaurants, but not now," said Anna Alonso.
"At the end of the day," added her son Otto, "We are having fun."
And this summer, that counts for a lot.