By Eileen Ogintz
SAN ANTONIO, TX — Gordon Hartman just wanted his daughter Morgan to have a fun time on vacation.
But as a youngster with special challenges, Morgan couldn't just join in pool games with other kids, Hartman realized watching her frustration 15 years ago. "She hit the ball and those children weren't being rude, but they got out of the pool. That was the evidence for me that there was no place she could go and have just as many activities—a fully inclusive experience."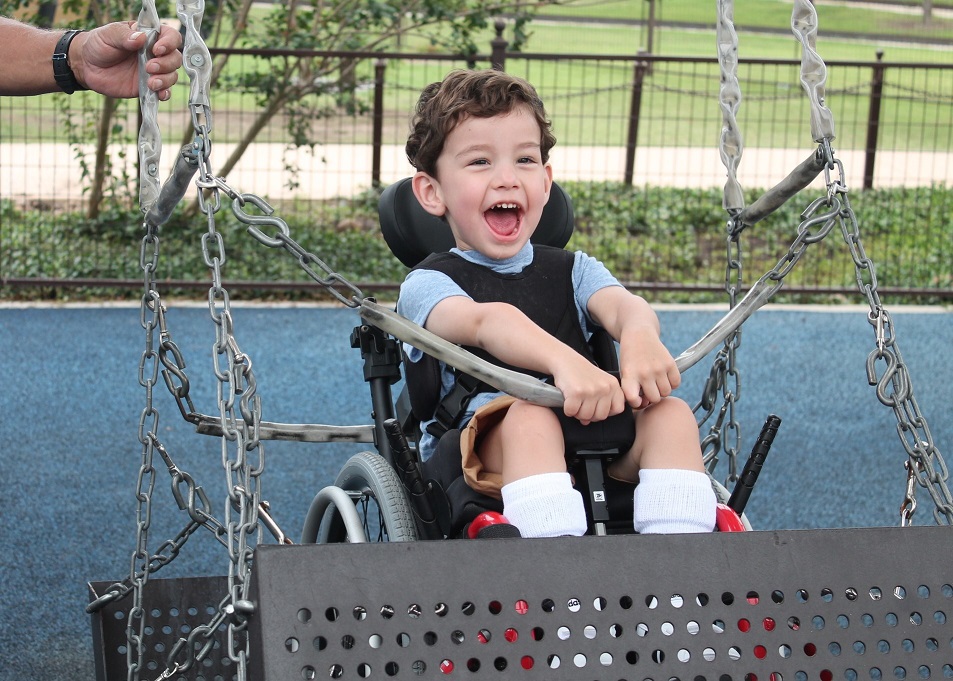 Hartman, a successful San Antonio businessman, and his wife Maggie were in a position to create just that. They established the Gordon Hartman Family Foundation of San Antonio which built the $36 million Morgan's Wonderland in northeast San Antonio. It is a completely wheelchair-accessible theme park designed with special-needs individuals in mind and built for everyone's enjoyment complete with more than 25 attractions and elements—a carousel, catch-and-release fishing lake, playgrounds, gardens, rides, picnic area and more.
It will celebrate its 10th birthday this year just before Special Olympics Texas holds its Annual Summer Games at Morgan's Wonderland, bringing together 3,000 athletes from around Texas.
Non-profit Morgan's Wonderland is the very first theme park of its kind. The park has welcomed more than 1.6 million guests from all 50 states and 73 countries in its first decade. Admission for those with special needs is free; admission fees for accompanying family members, friends, caregivers and the general public are nominal.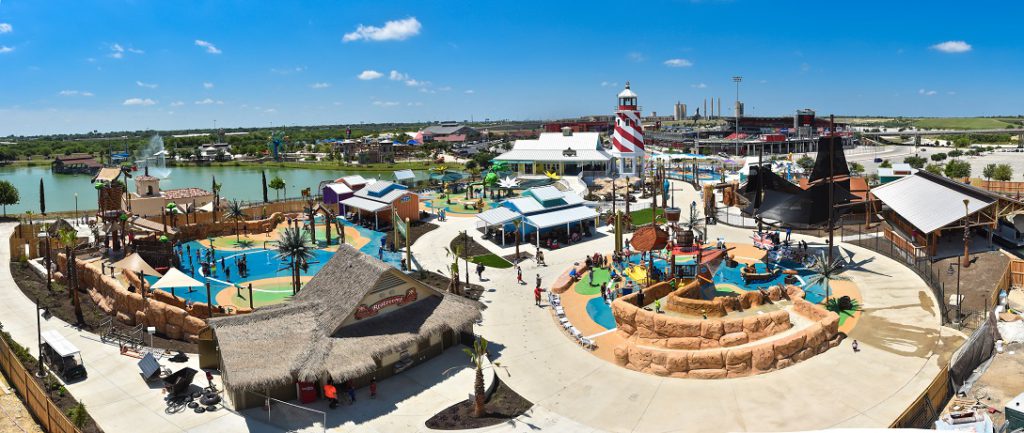 "The ADA (American with Disabilities Act) takes you to a certain point," said Hartman. "We go to a higher level of being fully inclusive and 'ultra-accessible'."
The new Microsoft Experience at Sensory Village, featuring areas with interactive play elements designed to stimulate the senses. It became became an instant hit when Morgan's Wonderland opened in 2010, with the latest in Microsoft Xbox One X technology. Recently updated, the Microsoft Experience includes a unified hub for devices that help make gaming more accessible for gamers with limited mobility, plus Xbox Game Pass providing access to more than 100 games.
Princess Esperanza, newest Ambassador of Friendship and member of the Wonderland Royal Court, will make her debut in 2020. Her name in Spanish means "hope," and she hopes that individuals with autism can find their voices and discover the beauty of inclusion.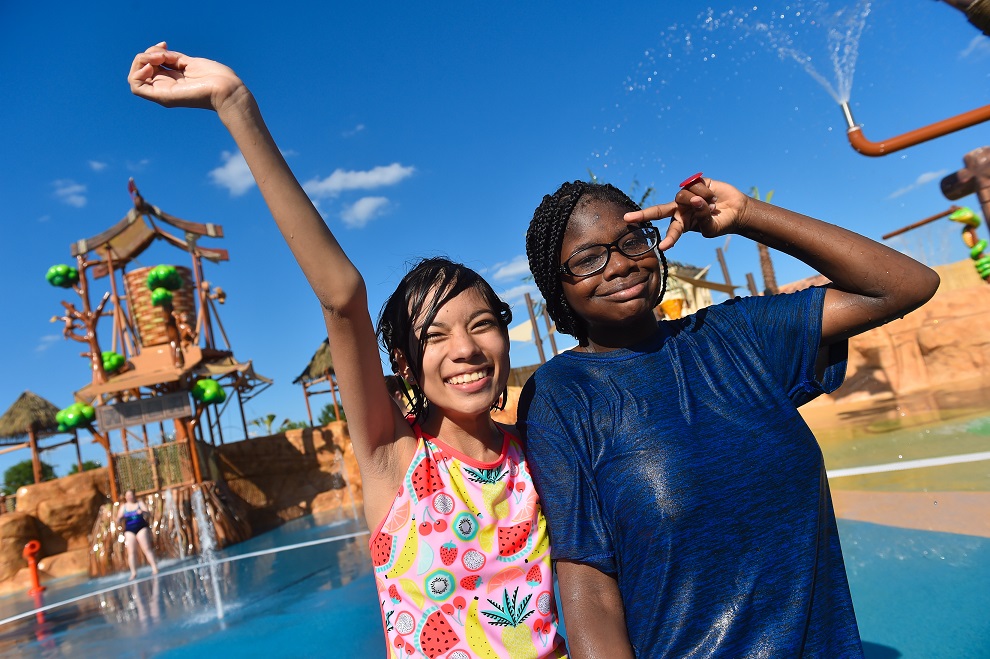 Two years ago, Morgan's Inspiration Island, the world's first ultra-accessible splash park, opened, giving guests in wheelchairs the opportunity to enjoy the water fun in three types of waterproof chairs.
Construction is currently underway on Morgan's Wonderland Sports, a $3-million complex that will offer fitness and competition for athletes with different abilities. The three-acre facility, which is scheduled to open in early 2020, will provide 8,000 square feet of covered space for wheelchair sports – basketball, softball, baseball, football, soccer, pickleball and tennis.
Later in 2020, T Morgan's Wonderland Camp, a 102-acre recreational oasis, will open, offering a camp experience for those with and without special needs.
Like Morgan's Wonderland and Morgan's Inspiration Island, the camp will be a barrier-free environment where campers and their families can enjoy outdoor fun, Hartman said, with fees on a sliding scale Cabins will be able to accommodate at one time up to 525 campers of all ages and abilities along with staff for day, weekend or week-long camp sessions. Activities will include ultra-accessible ziplining, horseback riding, hiking, archery, cycling, swimming and more.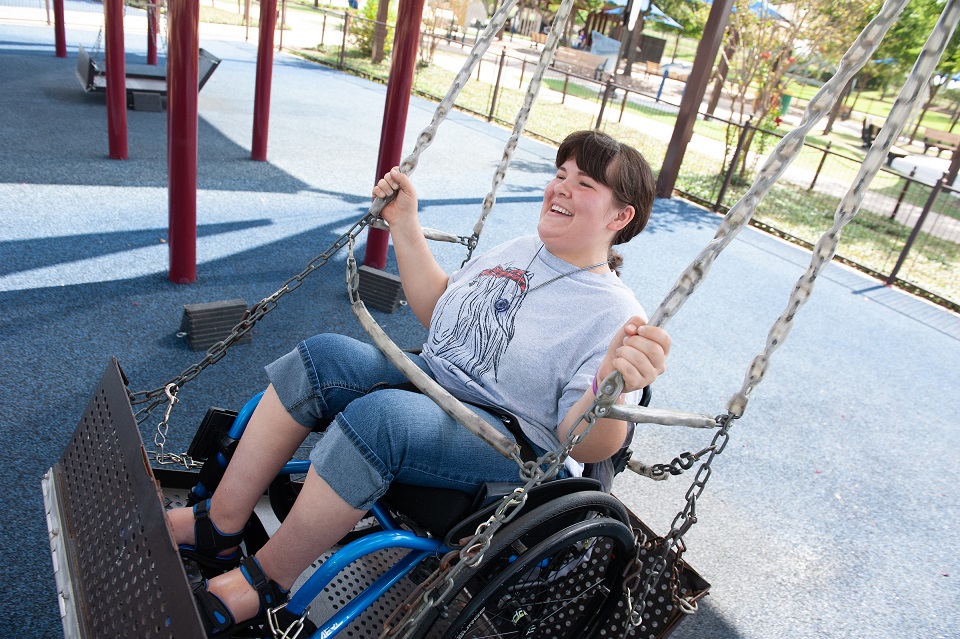 Hartman notes that like his daughter Morgan, now 26 and with significant cognitive issues, her disabilities may not be obvious on first glance as she isn't in a wheelchair. Seventh percent of those with special needs, he said, are in the same situation. He added that those with special needs aren't just children but include those of all ages, including Wounded Warriors.
"We live in an atmosphere that can be anti-inclusive," Hartman acknowledged. "We are about the culture of inclusion."