It's all here – from Wagu beef, to goat cheese, to hydroponic fruits and veggies
By Eileen Ogintz
We're out for a morning stroll with Pearl, Alice, Phyllis and some of their friends—all goats, 20 of them.
"It's like having 20 dogs. Each has their own personality," said Lindsey Washikoviak, who, with her husband Ben Elzay, oversees the goats and the Medicine Bow Creamery at Brush Creek Ranch near Saratoga, Wyoming.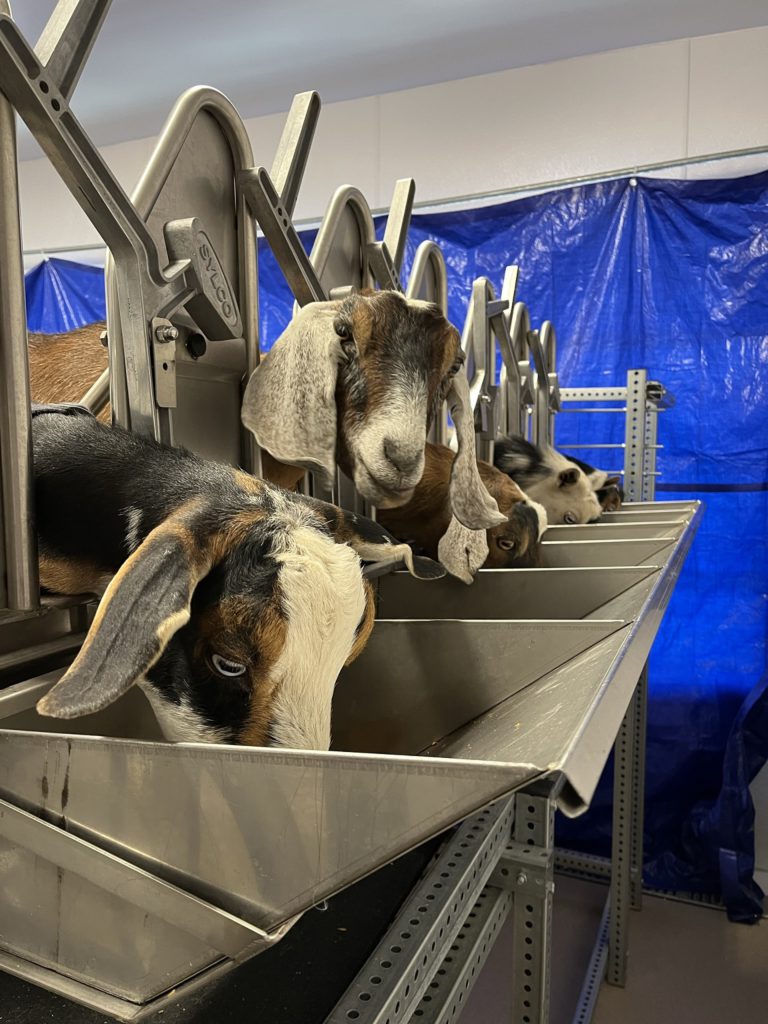 The goats—and the interactive activities with the guests is just one aspect that sets this luxe ranch apart. Goat yoga anyone? We get a deep dive into cheese making. Ben calls the process called Funsted Fundamentals. We watch the goats being milked and the kids' program when they visit to play with the babies.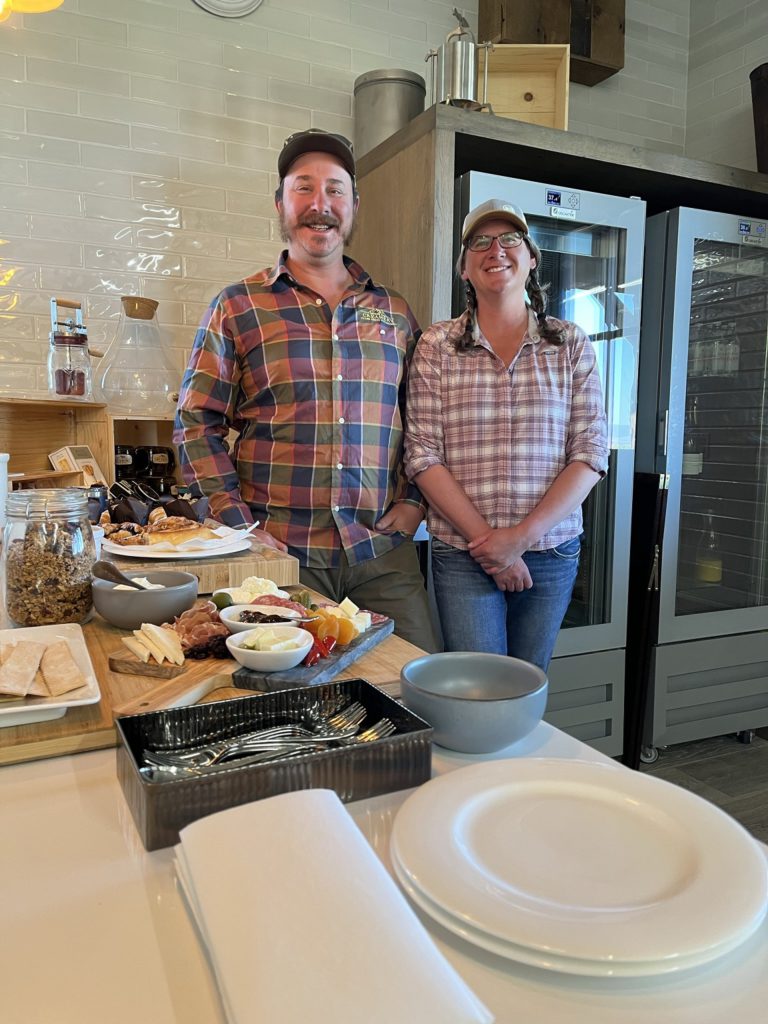 Later in the day, after a horseback ride, we tour the three greenhouses, each 10,000 square feet where vegetables are grown hydroponically which means they are grown mostly in recycled water rather than dirt—conserving 90 percent of the water and shortening the growing season from 10-12 weeks to six weeks.
What grows here, we learn, is a collaborative effort between the greenhouse staff and the chefs. Most everything will be used at the ranch restaurants; some is earmarked for local farmers markets and restaurants. "And what can't be used goes to the goats," said Josie Lancaster, the ranch events manager who is giving us this tour.
It is an impressive operation. There are all varieties of lettuce–butter, red leaf, romaine (I had a salad with some at lunch); all varieties of herbs –coriander, chives, chervil, parsley, fennel, dill; three kinds of carrots (purple, yellow, and orange); beets, tomatoes; radishes; cucumbers; strawberries (I had some for breakfast!), and more. I had the most delicious heirloom stuffed tomato at the farm-to-table Cheyenne Club dinner. Those taking one of the ranch's cooking classes might come in to harvest some ingredients they need.
The ranch has a 35,000-bottle wine cellar including a tunnel that is 94 yards long. There is an impressive Western art collection, including an original 44-star flag from the year when Wyoming became the 44th state.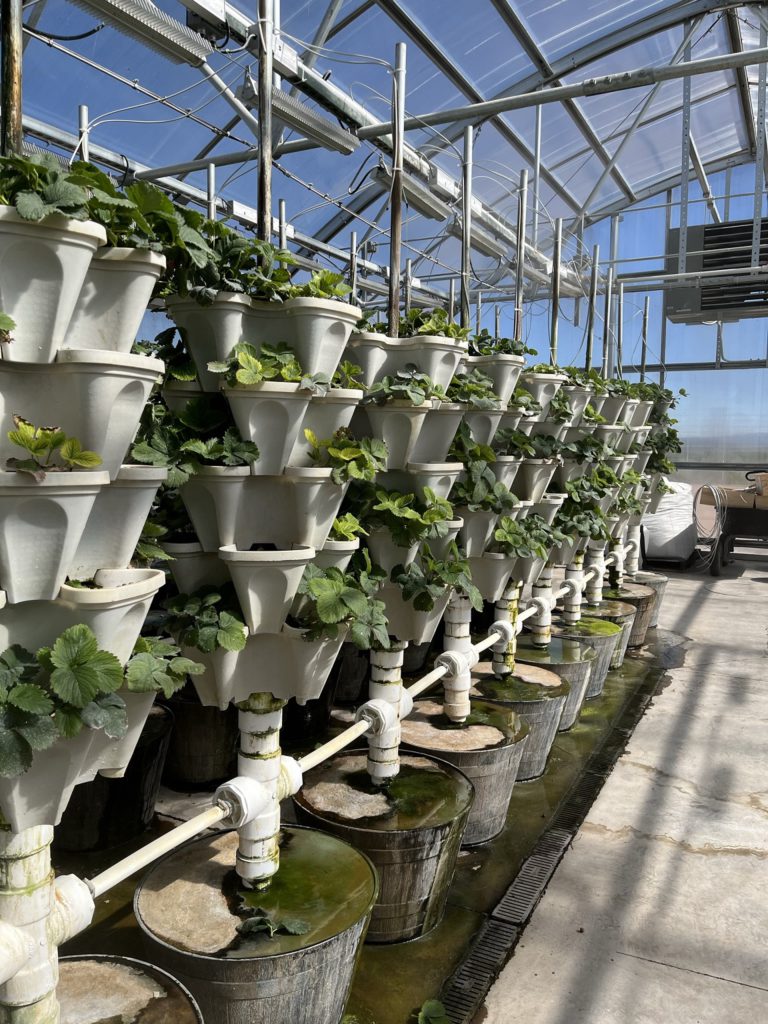 There is an intimate Spirits Vault for tastings where a rare Whiskey can sell for over $5,000 for a small pour; The Founders Cellar includes a large format bottle that is $60,000, though there are plenty of affordable choices with many wines and cocktails included. "We try to have something for everyone," Lancaster said.
Many ranch activities are included–horseback riding, the ropes course, archery, shooting, among them. Some of the most unique—wine and spirits tasting, distillery tours (yes there is an on-site distillery producing vodka, gin, whiskey and Bourbon) fly fishing, hiking with the llamas, All-Terrain Vehicle rides, cooking classes, and communing with the goats carry an upcharge. One dad opined that taking his family of six ATVing for a couple of hours in the nearby Medicine Bow National Forest cost over $5,000; Evening babysitting is $100 an hour per child.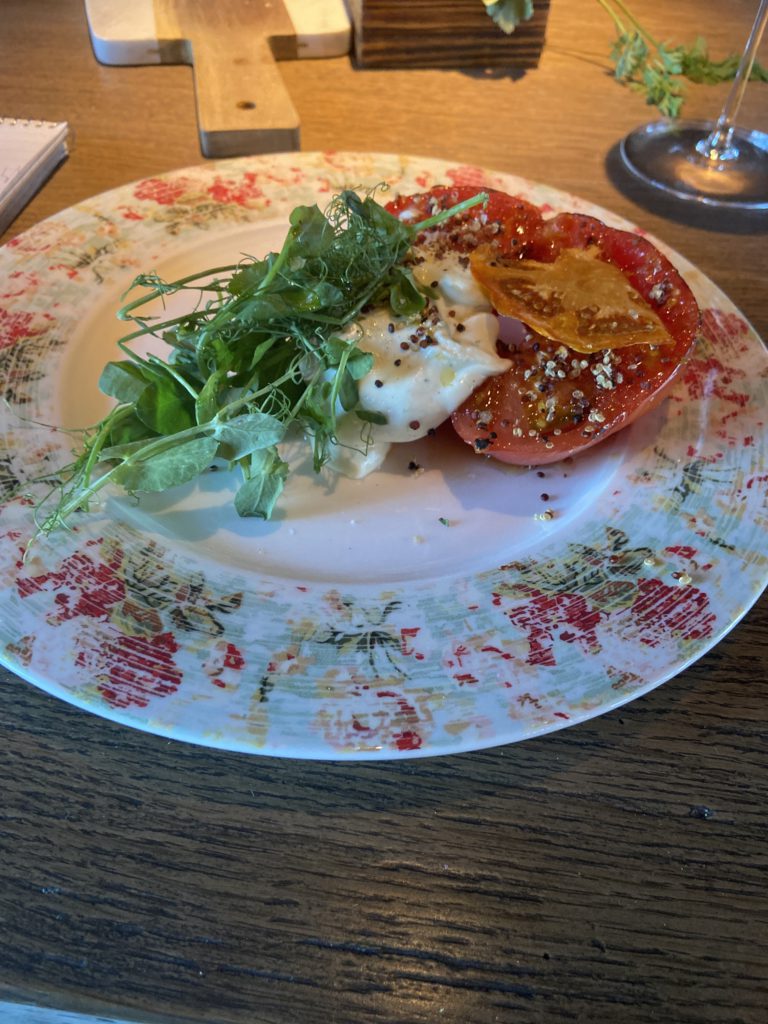 But keep in mind that Brush Creek Ranch caters to a very upscale crowd where the emphasis is on luxury meets western hospitality. "We don't push guests out of their comfort zone," one guide said. "If folks aren't enjoying a hike, we'll cut it short."
Who knew? At the Creamery, we learned the goat milk must be used for cheese within 72 hours and the entire process is highly regulated by the federal and state governments. "We are the most heavily regulated operation on the ranch," says Ben Elzay.
He carries two 60-pound vats of milk to the creamery easily. We get to sample some delicious cheese–creamy chevre, marinated goat cheese cubes in olive oil, and a goat cheese gouda as well as the best yogurt I've ever eaten—made with goat milk of course.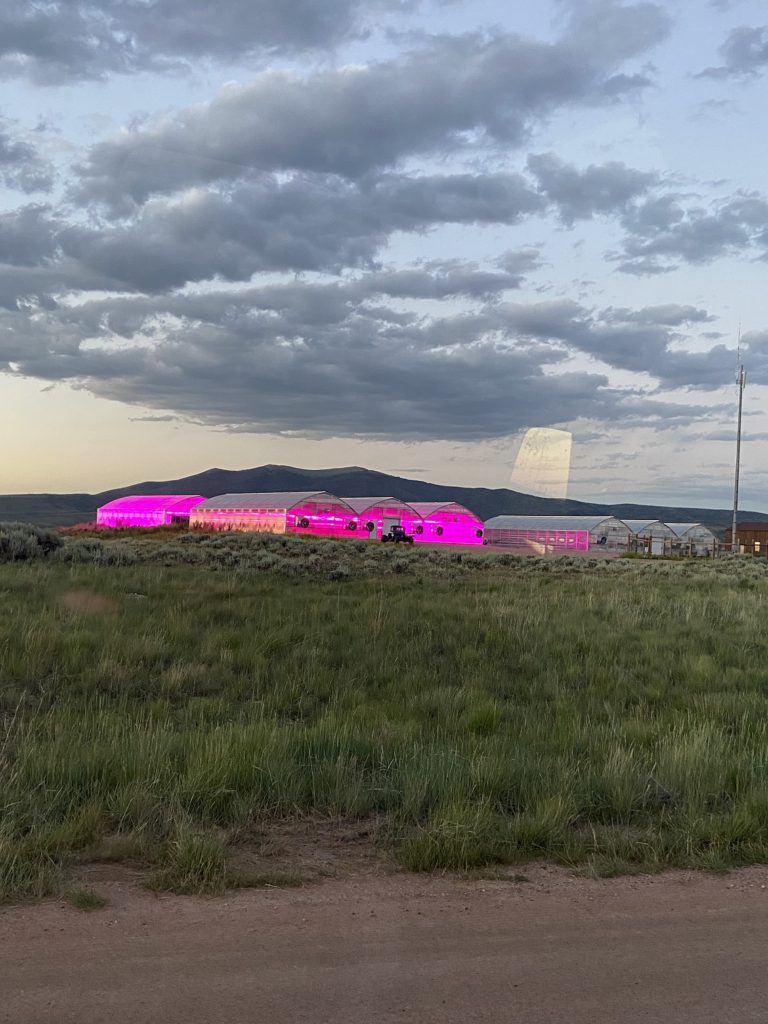 We end our day at the Cheyenne Club for a steak dinner (Wagu beef from the ranch's cattle herd, of course). The restaurant is named after a world-class club that existed in Cheyenne, WY in the 1880s, when the expansion of the Transcontinental Railroad made Cheyenne popular with politicians, industrialists, cattle barons, and even British aristocrats. Gourmet meals were served.
Brush Creek Ranch's Cheyenne Club aims to serve gourmet meals with the freshest ingredients, many grown at the farm next door. A Caesar salad is made tableside. There are all varieties of the Wagu steak as well as King Salmon, Medicine Bow Tortellini with Ricotta cheese, greenhouse veggies and more. Kids have a choice of a small steak, handmade pasta, grilled chicken, even grilled cheese or chicken fingers, though they can also skip the fancy dinner for a Kids' cook out with their kids program counselors (for an extra fee).
We were so full—and tired from all our activities–that we passed up desert. Next time.