A common complaint about face masks is wearing them on a walk, run or workout with heavy breathing. New face masks by NathanSports solve that issue.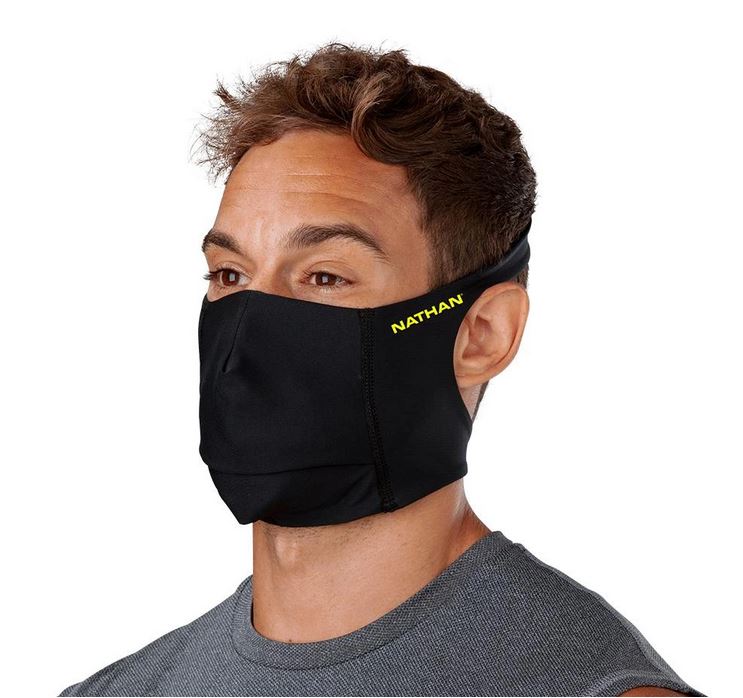 Nathan's Run Safe Face Mask ($19.99) is designed to keep you running and keep you (and others) safe. Featuring Quick-Flip, patent-pending technology that allows access to hydration and nutrition without removing the mask or touching your face.
Need a Drink? The Quick-Flip hidden opening gives you quick, unobstructed access to hydration or nutrition without removing your mask or touching your face (patent pending).
Dual comfort straps wrap securely and easily around your head and neck, reducing pressure points and eliminating ear irritation. No more ear loops. Lightweight, layered material is breathable with moisture control technology that wicks away sweat to keep you dry for the long haul.