By Eileen Ogintz
ABOARD THE CARNIVAL VISTA (Evening 5) — Impossible! It's nearly impossible to stay on your diet aboard Carnival's new and largest ship Vista with some 19 places to eat.
Of course the adult Serenity area does offer healthy salads and wraps. But then there's Guy's Burger joint with Guy Fiore's freshly made burgers with all of the toppings and hand cut fries and the 24-hour Pizzeria del Capitano with five varieties of hand-tossed pizza baked in a specially designed pizza oven from Naples. (I missed out having pizza in Naples where, of course, pizza was invented but got my fix when we got back on board.)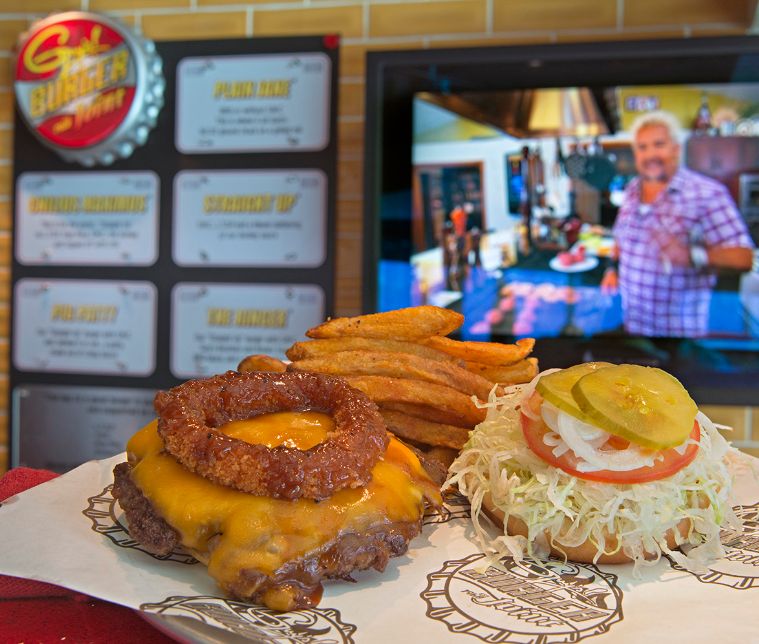 I'm impressed that two of the specialty restaurants, Cucina del Capitano and Ji Ji Asian Kitchen, which charge $15 a person at night, offer free lunches—pasta at Cucina del Capitano and a "Mongolian Wok" lunch where you choose your protein noodles, sauce and veggies (how about pork with rice noodles, Szechuan sauce, onion, mushroom and Bok Choy).
The Konnichina sushi restaurant is well worth the modest upcharge (you can order a sushi roll for $5 or a huge "Ship for 2" for $22 as well as noodle bowls, tempura or "Omakase," where for $15 you can leave the choice up to the chef.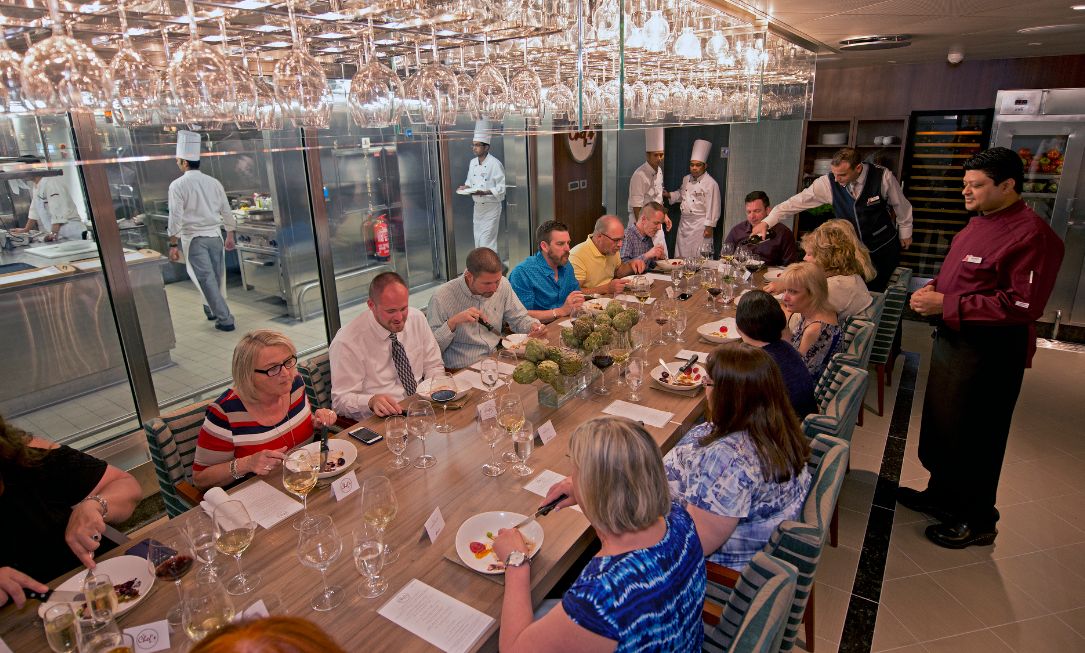 There's the Fahrenheit 555 steak house ($35) and the Chef's Table that's a hard reservation to get, though it's $75 and where with just 14 guests you eat in the galley at a meal complete with wine hosted by a senior chef. "You get to try things you've never had," said Stewart Anderson, from Las Vegas. "Well worth the price!"
You won't go hungry wherever you choose to eat, though the dining rooms and Lido Marketplace offerings seem decidedly pedestrian. One plus: there is one dining room with assigned seating while at the other you simply can walk in when you want to eat. They do their best but they are cooking for more than 4,000 passengers. Still, when I asked for my salmon plain to put atop a salad one night at dinner, they were happy to oblige.
Consider the Taste Bar that offers complimentary bite-sized preview offerings inspired by popular Carnival dining venues along with a signature cocktail you pay for. Maybe you'll want a breakfast burrito at the Blue Iguana Cantina or tacos for lunch on fresh made tortillas that you can top at their salsa bar.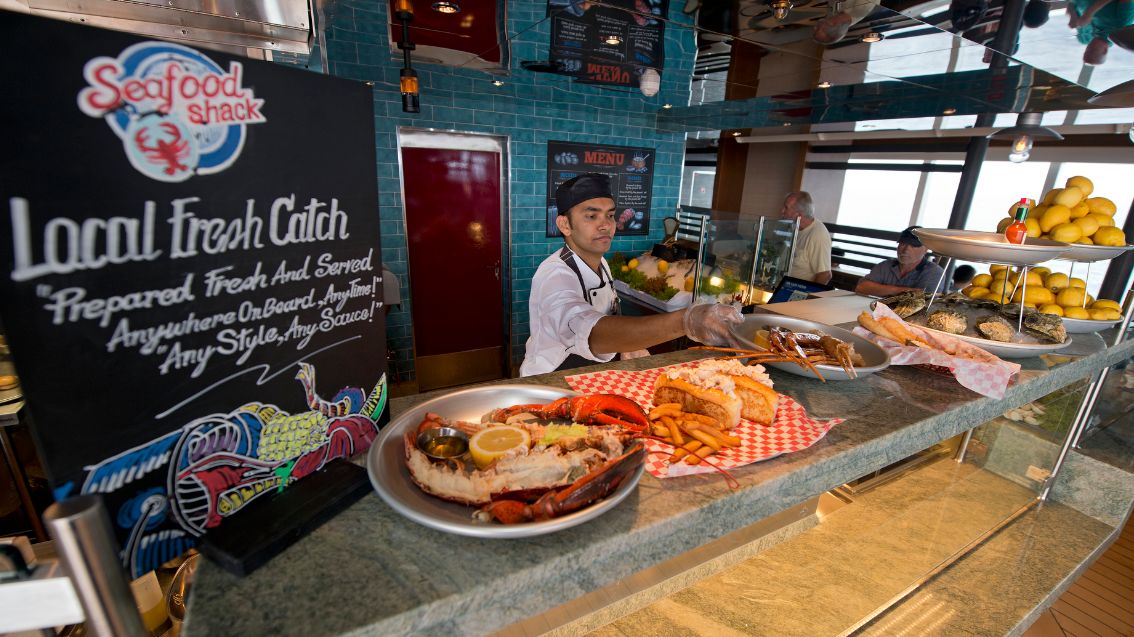 If you are willing to pay a bit extra, of course you can have chicken wings, mini sliders at the RedFrog Pub and Brewery, a lobster roll or fried clam strips at the new Seafood Shack where you can order fish that the chefs have bought in port to be prepared for you in the dining room (You pay by the pound). Try ceviche and other Cuban dishes at the Havana Bar along with your Mojito.
And when the weather cooperates, there are more options than ever before for outdoor seating at many of these venues. The only problem, besides deciding what to eat—how to keep yourself from grazing all day and all evening.
Another piece of pizza, please!