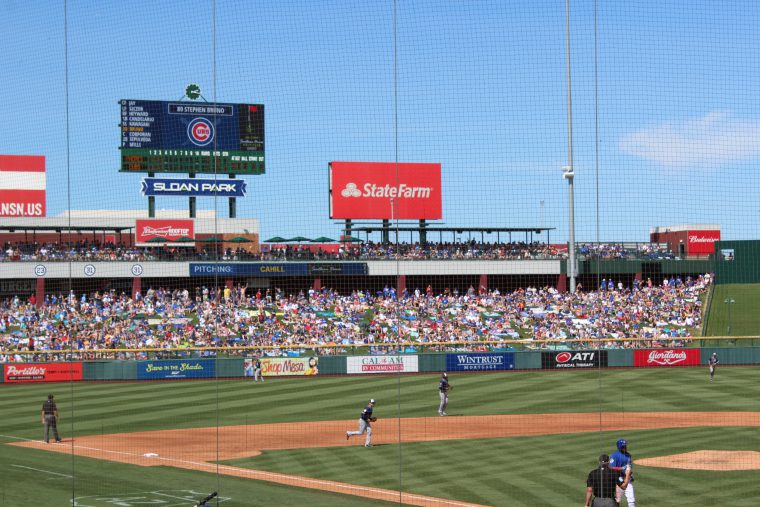 By Andy Yemma, Taking the Kids Correspondent
SCOTTSDALE, AZ (Days 1-2) – This quick father-son trip to see the World Champion Chicago Cubs (yes that is still sinking in six months later) got off to an auspicious start at Terminal 8, Gate 3 of JFK International Airport at 6;16 a.m. Sunday morning.
After a wake-up at 3:40 and an efficient drive to the airport, an ill-timed stop for coffee, a late parking shuttle, a very slow TSA pre-check line and a random pat-down left us at the gate nine minutes before our scheduled flight to Phoenix on American Airlines. The jetway door was shut and there were passengers fuming because no one — NO ONE — was getting on, the gate attendants made clear.
Yes, it's the airline's rule. They shut down the boarding 10 minutes before the scheduled departure. So if you think you'll make your 6:25 a.m. flight by getting to the gate at 6:16 a.m., as we did, you better think again, as we will next time.
Eight hours later and jetlagged, we arrived in Phoenix, and of course had to wait another hour for our carry-on bags which were taken from us at the gate of the second flight "just because," it appears. The overhead bins weren't even full – a lot of passengers were grumbling. This is modern transportation mind you. And another wait because of a screw up with the Avis rental car computers.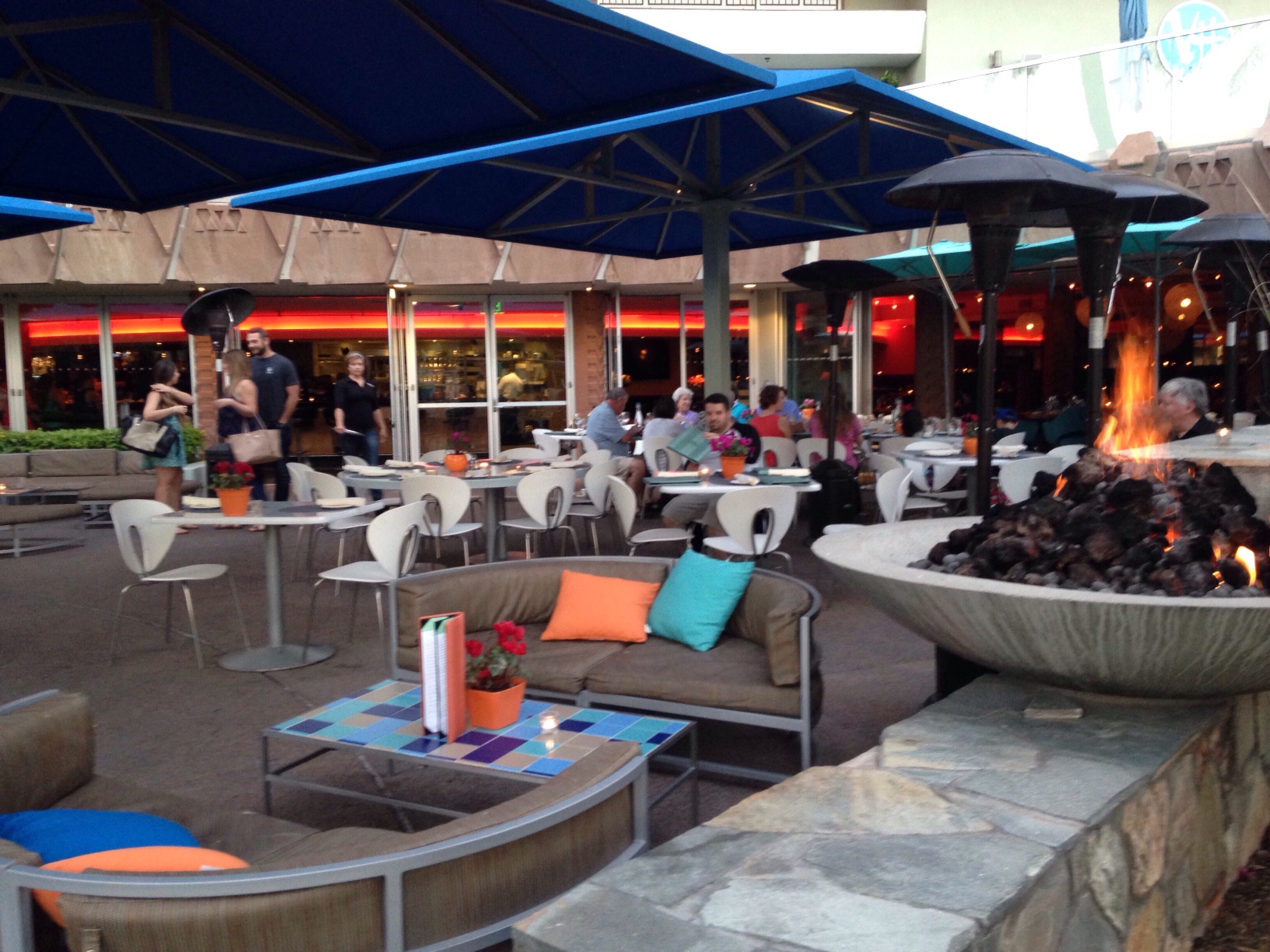 We made it to our first Cubs game at Sloan Park, a mini-Wrigley Field built mainly at taxpayer expense earlier this decade in the middle of the desert in Mesa. The Cubs second-string squad was playing (badly) the San Diego Padres while the Cubs A-Squad was handily beating the Cincinnati Reds in Las Vegas. But none of this mattered — it's spring training after all (the real season begins next week and the real-real season begins in October with the playoffs).
What really mattered was that son Matt and I got to meet up with my old college pals Bob Inderman and Jim Hicks, who were holding down barstools at the nearby Sheraton Hotel while we held their tickets in our delayed hands. That didn't matter either after a beer and a Chicago-style hot dog from our seats behind home plate. There are more games we'll see this week before heading back to the chilly Northeast.
After the game we checked into the splendid Hotel Valley Ho in nearby Scottsdale, a throw-back property that opened in 1956 and quickly became a hangout for Hollywood celebs. Rumor has it that Natalie Wood and Robert Wagner met here, or got engaged here, or had drinks here. That's doesn't matter either – it's a really hip scene these days for families and spring training-goers.
The casual ZuZu restaurant had a great selection of drinks and grub – including the best rock hen dish I ever tasted – cooked Kung Pao style. The next morning the Valley Ho Breakfast offered fresh organic eggs and bacon, hot grits and cranberry-raisin bread – yum!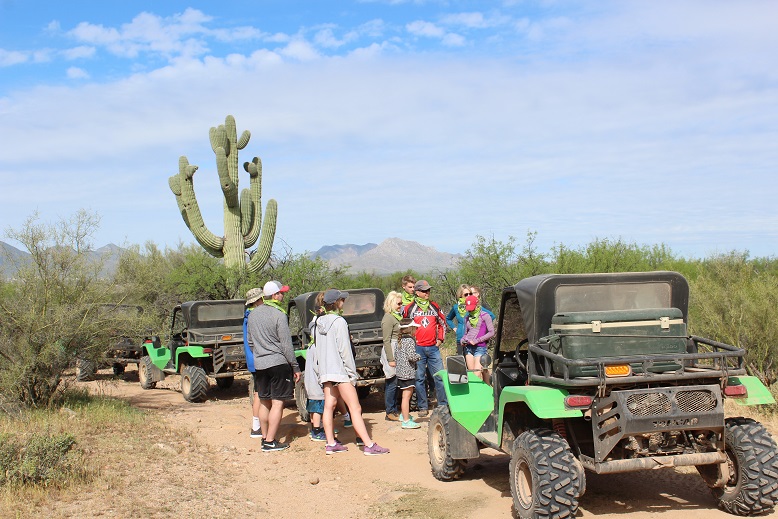 Today is day for watching rookies and minor leaguers as the big leaguers take a rest except for an afternoon batting practice. So, having gone off the rails yesterday, we decided to off-trail today — an All-Terrain Vehicle Tour with Green Zebra Adventures, at Fort McDowell Adventures on the Fort McDowell Yavapai Reservation. (The guides will pick you up from your hotel and provide a brief overview of the Scottsdale Tomcar experience) before heading into the dessert. Participants can drive the ATVS themselves or ride with the guides, as we did.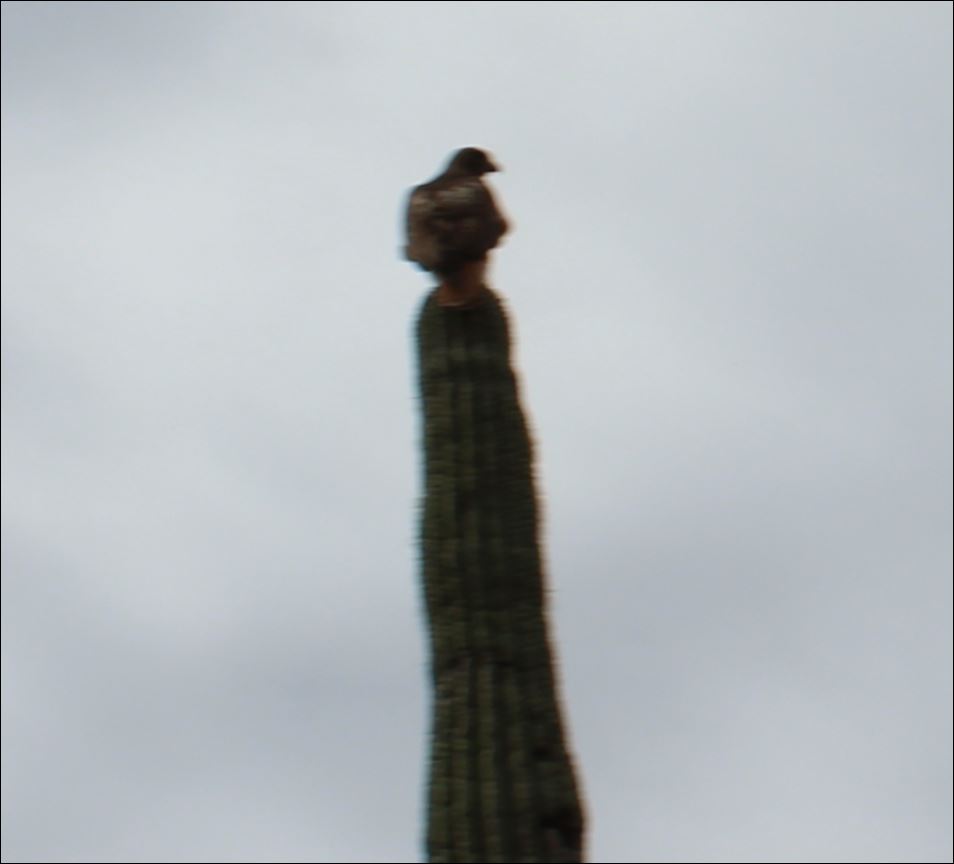 We enjoyed the jaunt, along with three stops to talk about the flora and fauna, the geology and the history of the area. Seeing a Harris Hawk perched atop a giant Saguaro cactus made my day. We also learned the area is home to about 90 Southwestern Bald Eagle nests which are monitored by volunteers from the Arizona Bald Eagle Management Program during their nesting season (winter and early spring).
Yesterday was about misadventure; today about adventure. Tomorrow it's all about baseball.