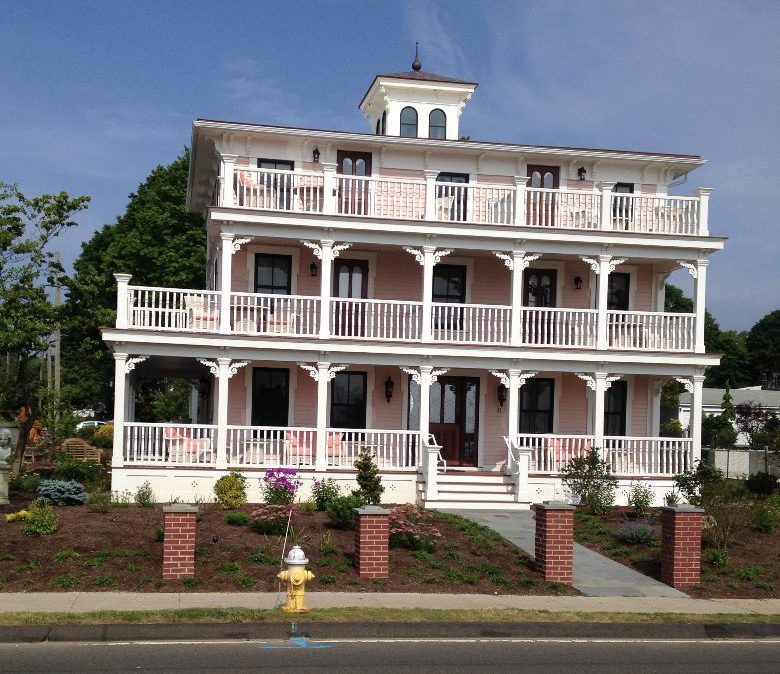 By Eileen Ogintz
Who knew?
I've lived in Connecticut for nearly 20 years and am just now discovering more of what The Nutmeg State has to offer.
Take Old Saybrook, a pretty, historic town at the mouth of the Connecticut River and Long Island Sound, equidistant (about 100 miles) from Boston and New York, just short drive from outlet malls, the glitz, concerts and gambling at Mohegan Sun and about 45 minutes from Mystic with its famous aquarium and living history museum. The U.S. Coast Guard Academy isn't far either.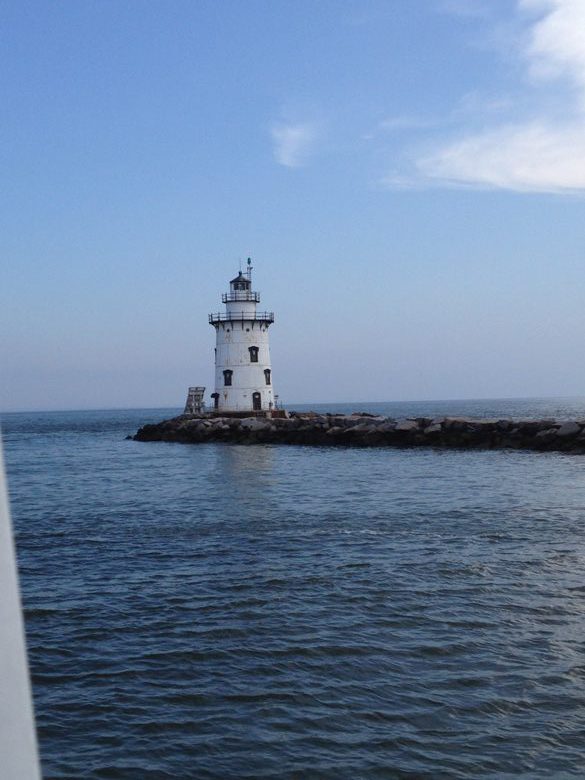 Not only is it one of the oldest towns in the state, but its history goes back to 1635 when it was first settled by a company of English puritans. Yale University was founded here in 1700 before moving to New Haven 18 years later; Katharine Hepburn summered across the cove in Fenwick as a child and had a home here until she died.
For more than 150 years, this has been a popular spot for boaters, bikers, beach goers, and fishermen. Another journalist likened it to Cape Cod without the hassle of getting there and I see what he meant. We went out with Captain Graham Nicholson for a cruise on his motor yacht Real Escape; he points across the Sound to Long Island.
We drove up to check out the brand new Three Stories annex at the 82-room Saybrook Point Inn & Spa overlooking the marina. The upscale hotel (rooms typically start at over $300 a night), condos across the street and now the new Three Stories has been owned by the Tagliatela family since 1980 when they bought the run-down property and began to renovate what originally had been an inn at the end of the 19th Century and then a large hotel and entertainment spot complete with helipad attracting movie stars like Frank Sinatra and politicians like Edward Kennedy before it closed. It took years for the family, prominent in the construction business in New Haven, to get the permits and to rebuild the property.
"My mother wanted a beach cottage," Stephen Tagliatela said. "My father bought this instead." The couple did have their beach cottage, though, in what is called The Lighthouse Suite on the pier. Today it is coveted by vacation goers and brides and grooms who marry here because it is so unique, looking like a small lighthouse with its water views.
Three Stories, with eight rooms, two public spaces, porches and gardens is designed to be used by those looking for a quiet getaway as well as groups and multigenerational families who are booking the entire space, Stephen Tagliatela said over breakfast.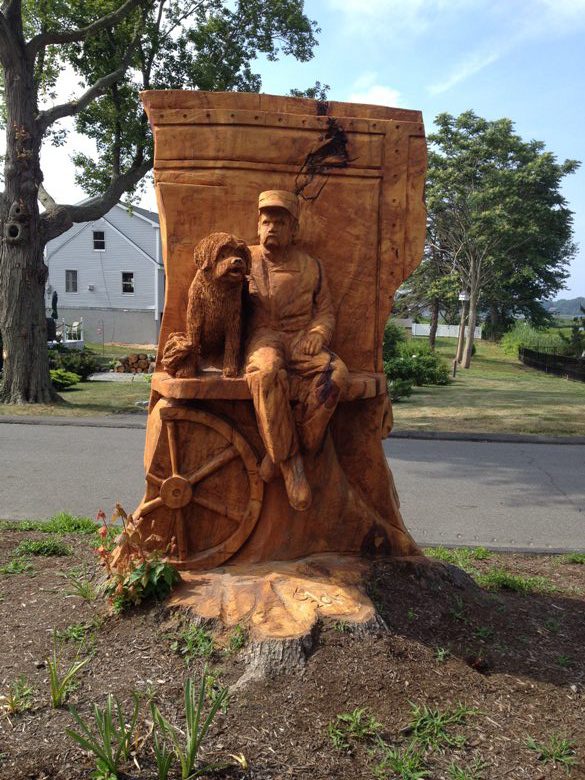 Originally, it was built in 1892 as the home for William Vars, a railroad engineer. At one time, the train ran by his house. A wood carving of Vars—made from a dead tree—stands in homage in the garden. Today, you can take Amtrak to Old Saybrook.
Each room is slightly different though equally sumptuous—think fireplaces, fine linens, large bathrooms and balconies–named for a well-known local. We stayed in the Steffie Walters room. For many years, she and her husband, Austrian immigrants, owned the popular Dock and Dine restaurant next door to the inn. Later, she sold over two acres of shore line to the town to preserve it; Today kids can play mini golf on holes that include a lighthouse (there are two here), a fort and town hall. Walters is still alive at 101.
We stayed across the hall from the Katharine Houghton Hepburn room, named for Katharine Hepburn's mother who was a leader of the suffragette movement and helped to found Planned Parenthood.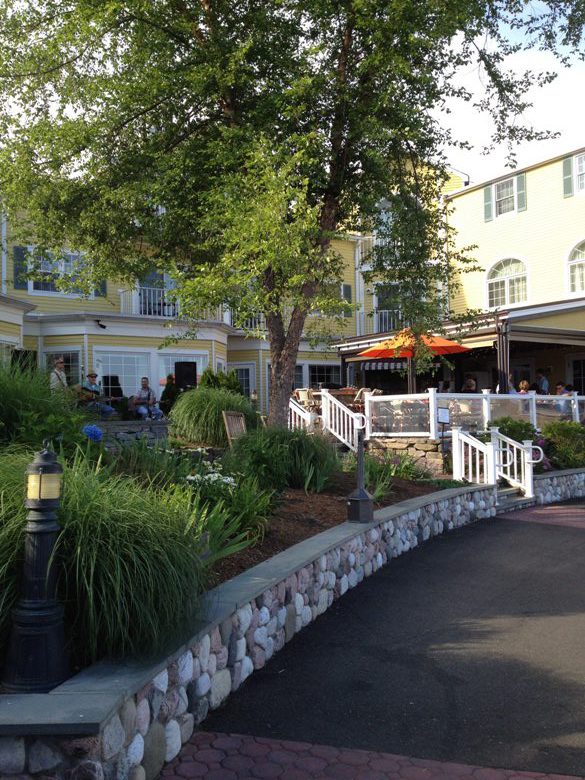 There is a room named for Stephen Tagliatela's mother, Mary, who is now over 90 and stays here every weekend and for Margaret Buckridge, who with her husband John were lighthouse keepers here at the end of the 19th Century. At one point, these waters were filled with ships and riverboats. But because of the shifting sandbar at the mouth of the, large ships could not navigate up the river to Hartford, Springfield MA and other towns. That's why Saybrook overlooks the only major river mouth in the country without a city—luckily for us.
Today the Connecticut River (the longest river in New England) is just one of the country's 14 Heritage Rivers and home to all varieties of birds—egrets, herons, ospreys, bald eagles and more. The pilings outside the Inn have been carved with birds, fish and other wildlife that make this river home—the Beaver was my favorite.
The Inn is more a place to getaway without the kids, though they'd have plenty to do here (let's not forget the indoor and outdoor pools!) We certainly enjoyed the Sanno Spa as, I learned, many locals do, and dinner overlooking the marina at Fresh Salt where we were served up local fish and oysters prepared with herbs from the on-site garden; salad and veggies come from nearby farms.
Tagliatela hopes Three Stories, which is completely handicapped accessible and – like the rest of the property is very eco=friendly, will become a place where families and friends come to kick back and reconnect.
I'm already thinking of coming back—for the ice carving in January.