Tribune Content Agency
Imagine a vacation where someone not only cleans your room twice a day, but picks up after the kids. Imagine they can order whatever they like to eat — and as much as they like — at no extra charge. Imagine guaranteed-to-please activities, whether the kids are 4 or 14.
Welcome to the world of cruising.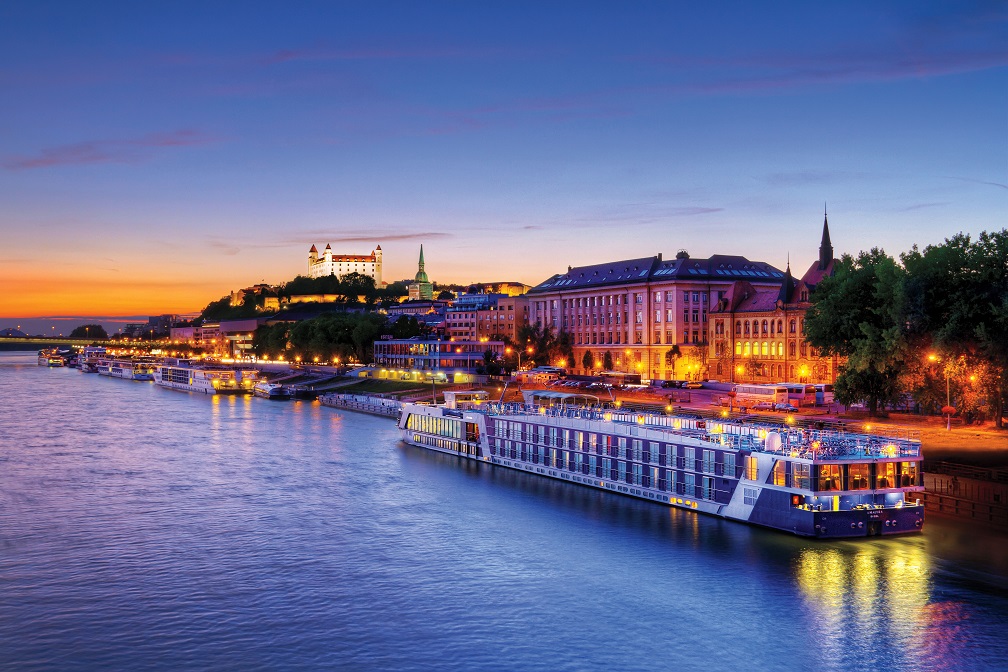 The best part: You can easily stay within budget and bring the grandparents along without any trouble. (Kids 11 and younger cruise free on select MSC sailings and those 17 and under sail free on select Crystal cruises, as long as they share a cabin with two adults, for example)
If you are one of those people who've sworn you'd never set foot on a cruise ship, perhaps it's time to think again. In fact, more than 60 percent of family travelers say they are interested in taking a cruise this year, according to research from MMGY Global, presented at the TMS Family Travel conference I co-chair.
There's no better time with appealing deals, new ships, family-oriented itineraries and choices, whether you want a mega-ship with water slides, Broadway quality entertainment, celebrity chef restaurants, a stop at a private island, or an expedition ship where seeing wild life and active excursions are the focus or river cruises that enable you and your kids to explore a corner of Europe without packing and unpacking. You can also cruise from a port near your home and avoid the hassle and expense of flights. With the help of our partners at Family Travel Forum, we have just published the comprehensive 2017 Family Cruise Guide.
What I like best: There is so much to do, especially after the kids have made some new friends, that it's not necessary to be in lockstep every minute, whether you are on a major ship or a small one. Think of those trips where at the end of the day, you were reduced to staring at each other in a hotel room because the kids couldn't wander on their own. On a cruise ship, they are perfectly safe, especially with organized activities for the youngest cruisers, as well as tweens and teens.
Whether you are a veteran cruiser (and I've met many families who have cruised a dozen times or more) or a newbie, here are five tips to get you started:
1. Do your research, starting with a site like CruiseCritic.com where you can get tips from cruisers on community boards, read reviews of the newest ships and find deals.
2. Work with a travel agent who is a cruise expert. Picking the right cruise line and cabin can be very complicated. A cruise agent can not only talk you through the choices, but get you the best deal and often some extra perks. You can find a certified cruise agent near your home through the Cruise Lines International Association here.
3. Consider the kids' ages and interests. If you have preschoolers in the mix, you don't want a ship where the kids' activities start at age five; (Carnival's Camp Ocean starts at age 2; Disney has a stand-out nursery for infants, as does Norwegian, though at an extra charge. If you have tweens or teens, look for lines that have separate programs for these groups rather than lumping them together. (Princess has just redesigned all of its kids and teen programs.)
4. Think hard about whether you want a trip with lots of beach time or sites, perhaps in Cuba, as more cruise lines now are offering itineraries there.
5. Purchase travel insurance. A cruise is a vacation you pay for in advance. If something happens and you can't go, you want to be able to get a refund. If someone gets sick or injured along the way (it happens more often than you might think) you don't want to be saddled with a lot of out-of-pocket expenses.
So what kind of cruiser is your family?
PRIVATE ISLAND FANTASY: Look to the Caribbean. Norwegian Cruise Line has just unveiled more family-friendly amenities at Great Stirrup Cay, including a zip line course, live music, basketball and volleyball courts and a shaded picnic area. Disney's Castaway Cay offers you the chance to bike, interact with native stingrays, kayak or sail, among the offerings. Carnival is adding the private 40-acre Bahamian destination of Princess Cays to the itineraries of six different Carnival Cruise Line ships, beginning next spring where you can snorkel in waters teeming with fish, kayak, windsurf or simply laze on the beach after enjoying a barbecue lunch that is included in your cruise price, of course.
SHARING A SMALL SHIP ADVENTURE perhaps in the Galapagos Islands. The Galapagos Conservancy is a good resource. We've done expedition cruises around the world (most recently in Antarctica with Abercrombie and Kent — more about that in an upcoming column) gotten close to calving glaciers in Alaska with Un-Cruise Adventures and photographed polar bears from the ship in the Arctic on a Lindblad-National Geographic Expedition. We've even chartered our own sailboat from the Moorings, so that we could snorkel at whim aboard a sailboat in the British Virgin Islands. Many outfitters now offer special family itineraries with kid-savvy expedition leaders and guides; AdventureSmith Explorations can steer you in the right direction, wherever you want to go.
DISCOVER HIDDEN EUROPEAN GEMS on a RIVER CRUISE. With Tauck, travelers can appreciate not having to pack and unpack at every port while getting to see Europe beyond its major capitals. Tauck, for one, has doubled its family departures to 20. Kids up to 17, cruise half price on elect Uniworld Generations departures. The adventure company Backroads reports that its Family and Active River Cruise trips, in partnership with AMA Waterways, are a top trending destination for 2017. Imagine cruising from Paris to Normandy or Budapest to Prague with all of the meals and excursions included.
Bon voyage!