Eileen Ogintz
Tribune Content Agency
We're surrounded.
The king penguins waddled right up. There were fur seals and tiny fur seal pups, nothing more than tiny balls of dark brown fur. These seals were hunted to near extinction in the 19th Century, but they have made a remarkable recovery and now number in the millions.
It's Christmas morning on Salisbury Plain, located on the north coast of South Georgia Island and the penguins were in front of us on the beach, behind us and all the way up a grassy hill.
"This is one of the all-time great sites of nature," says Carol Walton, one of the Abercrombie & Kent naturalists guiding us on this cruise.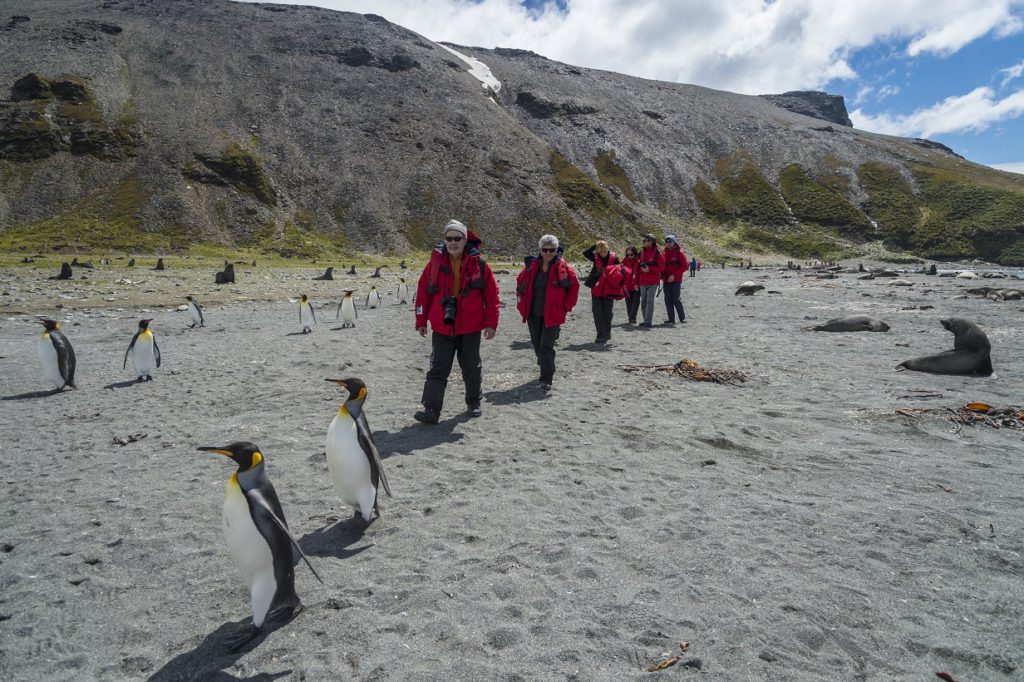 It's one of those I-can't-believe-I'm-here moments. That it was Christmas, made it all the more memorable on this special family (there were more than 30 kids aboard) Abercrombie & Kent family trip that had taken us from Argentina to the Falkland Islands, South Georgia Island and then on to Antarctica.
Obviously, a trip like this is for very well-heeled families (it cost more than $50,000 for a family of four when we did the trip four years ago). But these families say they would rather have experiences than "stuff." Others are celebrating a recovery from cancer, a graduation, a retirement.
Especially after this year, I think we all are desperate for the chance to share experiences with those we love most and have a chance to create those happy memories that can be such solace when times are difficult.
And while big-ship cruises are a lot of fun, there is also growing interest for small-ship adventures that in some cases don't cost much more than a big ship.
For example, the French river cruise company Croisi-Europe is touting private barge trips (maximum 22 people) on France's canals next year ideal for extended families. And at roughly $3,200 per person all-inclusive, less than many cruises in Europe. With bikes on board, you can cycle alongside and enjoy traditional meals on board, and with just your extended family, it will be easy to accommodate dietary requirements and tastes.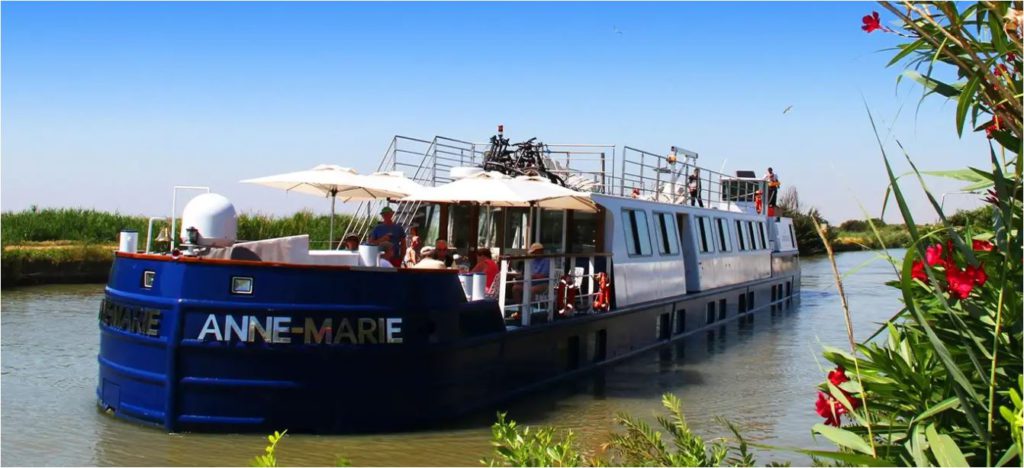 When my kids were young, we drove a barge ourselves in France, a trip I'd welcome the chance to do again. We shopped at local markets, bought honey and wine from the lock-keepers and encouraged the kids to try different foods in small villages where we'd stopped for the night. (Frog legs, anyone?)
We toured Alaska's Glacier Bay on a 12-passenger restored World War II Minesweeper, the Sea Wolf, with owner Kimber Owen and five crew, who led kayaking and excursions on inflatables to see glaciers calve.
AdventureSmith Explorations offers custom charters that can actually be cheaper than other small-boat cruises for small groups (even just eight people), whether you want to go to Baja, Alaska, Costa Rica or the Caribbean, with more flexibility and the chance to customize your experience, noted Todd Smith, founder of the company. This can be a great bet not only for families but for those who have special challenges.
"Since March there has been more interest in private charters and we anticipate interest will only increase as travel resumes," said AdventureSmith Explorations founder and president Todd Smith, noting that starting prices are about $2,800 per person with most charters for eight to 12 guests.
Peter Sommer Travels offers private and other trips in traditional gulet boats in Turkey and Greece, among other countries. How about exploring the Greek islands personally escorted by an archeologist, Peter Sommer suggests.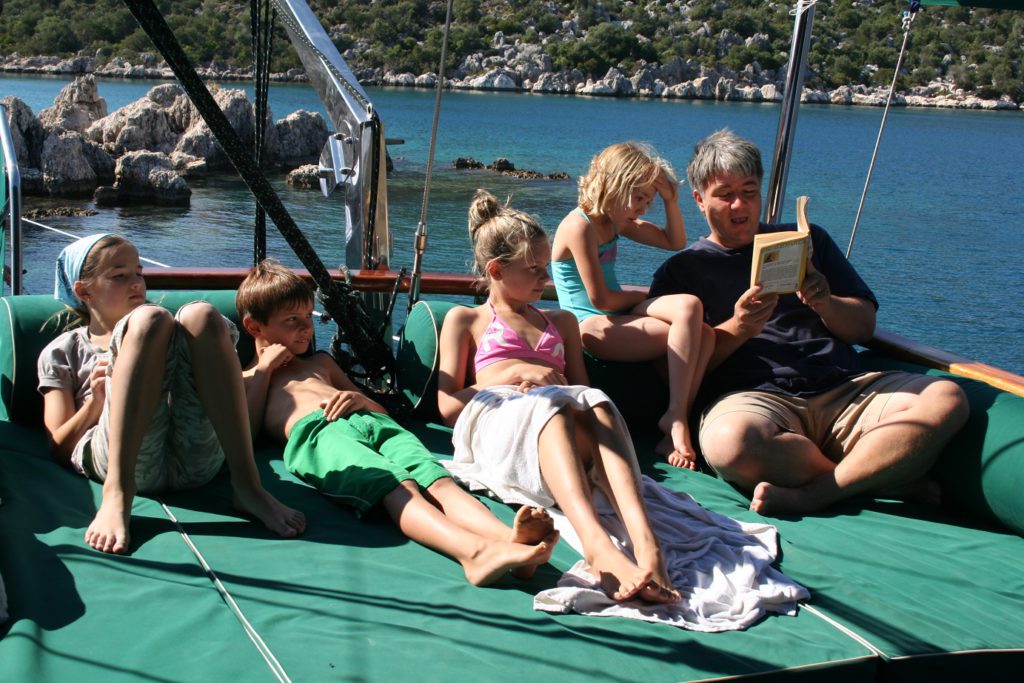 For adventure-minded families and divers, I'd recommend a sailing charter, especially in the British Virgin Islands when you are rarely out of sight of land. As my kids are all good sailors, we have happily sailed in the BVI, an archipelago of some 50 islands, without a crew, chartering from The Moorings. Though they have all varieties of charters in the Caribbean, the Mediterranean, Thailand, including power yachts and those with crews, ours wasn't a luxury trip — more like camping on water, which my gang loved. We were able to jump off the boat to snorkel or swim where we liked, stop at small islands, rendezvous with dive boats for a private experience. We even sailing to Anegada, the most northern island in the BVI, famous for its deserted beaches, fishing and lobsters, which we ordered ahead from the tiny Anegada Reef Hotel.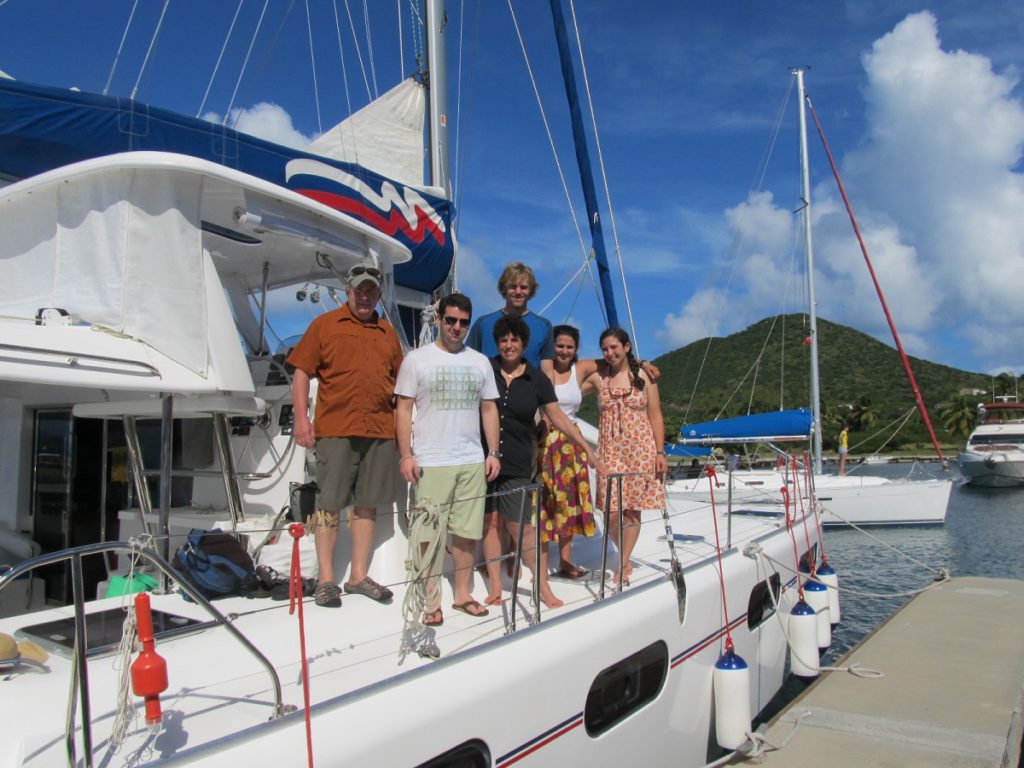 Perhaps one of our most memorable sailing adventures was in Tahiti, a high school graduation gift for my youngest daughter, Mel, and her three best camp friends, who had grown up sailing together at Camp Kamaji in Minnesota. There we were advised to have a captain and I'm so glad we did because we ended up with 40-year-old Turo Aritu, a prize-winning sailor well-known everywhere from the tony resort on Taha'a, to the local summer Heiva festival on the island of Ra'iatea to the iconic Bloody Mary's restaurant on Bora Bora. He led us to places we never could have found on our own, visiting remote snorkeling spots, a family of pearl farmers, a vanilla plantation. In many places, we were the only Americans, the only English speakers, which only added to the adventure. Just as we were sailing into the Bora Bora lagoon with its majestic green cliffs and clear water, we caught a 16-pound Mahi Mahi! We couldn't believe our luck! That night, Turo barbecued our fish and we ate under the stars, the boat gently rocking.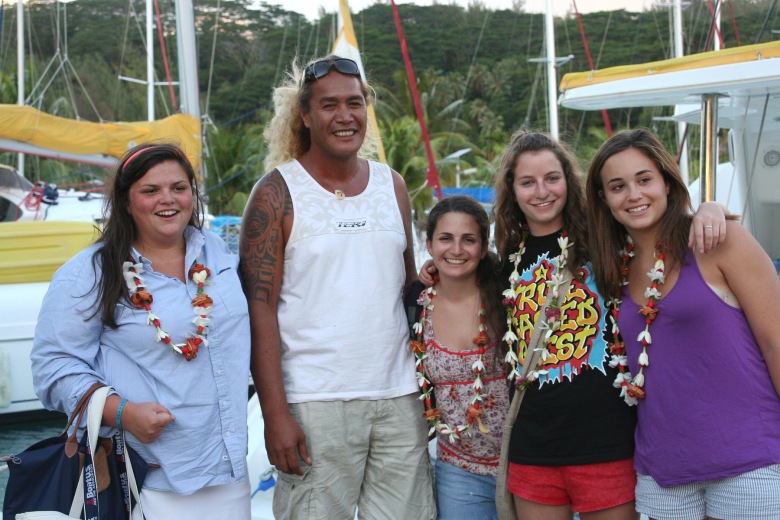 This year, of course, most of us weren't even able to gather for a holiday meal, much less a trip. All the more reason to think about where we might go safely in the future.
Obviously, most of us can't afford a trip to Antarctica or Tahiti, but the Caribbean or Alaska may be in the cards, especially if you plan far in advance.
Some years back, sisters Sydney and Kyndall Beal, who are from Minneapolis, told their parents they didn't want any more Christmas presents but instead, suggested the family travel together. We met them in Antarctica, which they declared was "The Best Christmas morning ever."
So much better to experience something new together, said Sydney Beal, "than opening a bunch of presents."
©2020 Eileen Ogintz. Distributed by Tribune Content Agency, LLC.