By Eileen Ogintz
Tribune Content Agency
Not one complaint.
"Truly I can't think of any cons, and the pros were numerous," said Tamar Halpern Zuydhoek after shepherding her family of 21, including more than a dozen grandkids, on trips to Alaska and Iceland.
Certainly, it's not easy to please everyone, ranging in age from preschoolers to teens to college students to grandparents, "of various levels of abilities from triathletes to couch potatoes," she acknowledged.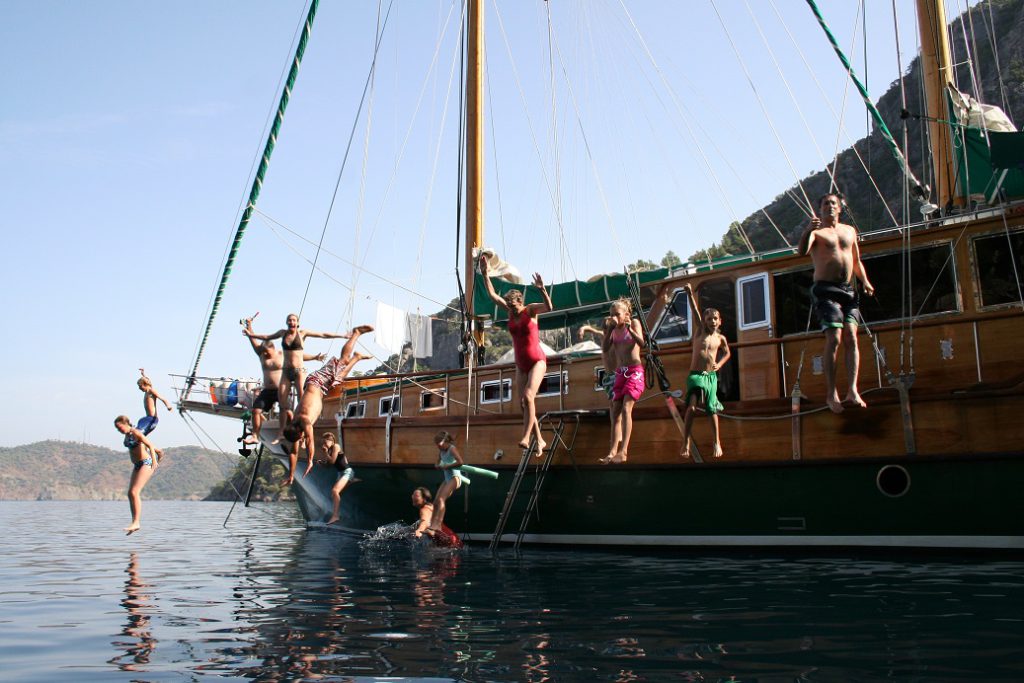 The secret: Having someone else do the planning — and the guiding. The Halperns opted for Backroads, because they had done bike trips with the company before. "Having multiple leaders for our own group allowed us to divide up on levels of strenuousness, knowing everyone was with a leader and safe, if the parents chose to do something different," she said.
More important, because there weren't other paying guests, the family could "go with the flow." … "One afternoon the boys wanted to just play tag football and the girls wanted to shop for mugs to bring home," she explained.
Such private trips are growing more popular, whether a family wants to celebrate a 50th anniversary sailing on a Turkish gulet, go whitewater rafting, biking or to explore Italy or visit a national park.
Over the past five years, for example, Abercrombie & Kent has seen a 15 percent increase in multigenerational families (five or more guests) traveling on tailor-made itineraries with private guides. Italy is one of the most requested destinations, but China and Japan are also popular.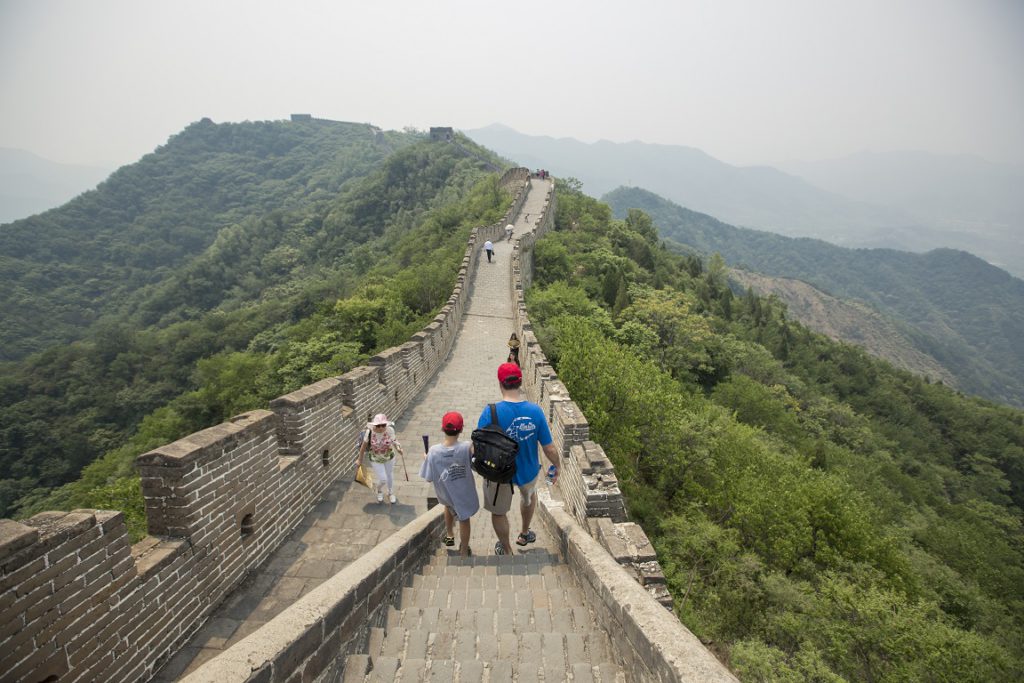 Austin Adventures also has seen an increase in these trips. "I personally think it's because grandparents in this day and age are more active than before," says Carol Austin, who with her husband runs the company, especially known for their guided trips in Yellowstone.
Even Road Scholar, known for senior educational trips, but vastly increasing offerings for grandparents and grandchildren, offers private trips for groups of 12. Families arrange private trips to celebrate Bar and Bat Mitzvahs in Israel and to explore their roots in Ireland, among other places.
Some of these trips can be to even more far-flung locales. Archaeologist Peter Sommer, whose company specializes in expert-led trips in the Mediterranean, notes that more families are opting for private cruises in Greece, Turkey and Croatia so that they can focus on special interests. "We've done private gulet cruises for families of four fairly often and have done private land tours for couples or small families lots of times over the years. Land tours can be scaled down or up very easily," he said.
"You have all the upsides of tours at your pace and time frame," added Sandy Duncan, whose family of six celebrated her and her husband's 50th anniversary with a Sommer charter in Croatia. "If we did not feel like seeing all the sights that day, the tour guide on the boat customized the day to our wishes and desires," she said.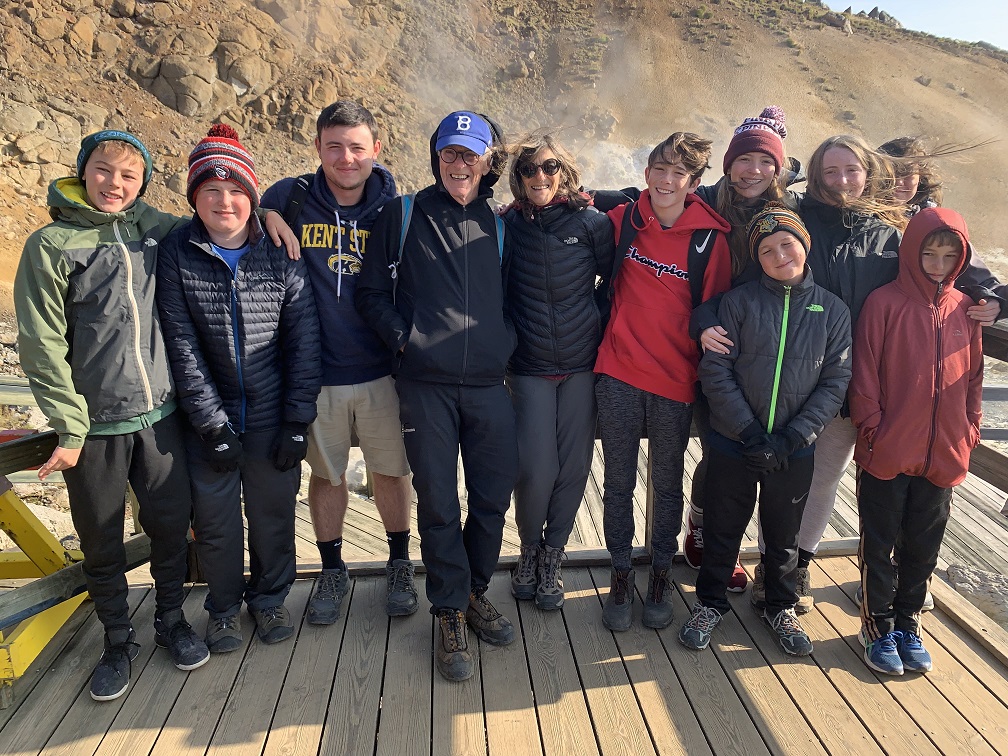 Such trips don't have to be that exotic or cost more. In fact, they can cost less. With 10 or more guests, for example, each pays the lowest possible price for a Backroads trip, said a company spokesman. You can actually save an average of $300 per person compared to signing up individually on a scheduled departure.
The best part: "Having a terrific group of guides to handle 95 percent of the camp setup meant more time for us to enjoy being together," said Matt Ratner, whose extended family of more than a dozen has had OARS-organize custom raft trips in the past. And it gave us access to stunning rivers in gorgeous parts of the country we don't have the technical skills to access independently.
Ratner, who lives in Los Angeles and whose family is spread across the country, explained that his dad and three brothers have been doing "some version of a family canoe trip for 50 years."
"Now that my cousins all have children of their own," he explained, "the self-guided trips were turning into too much work."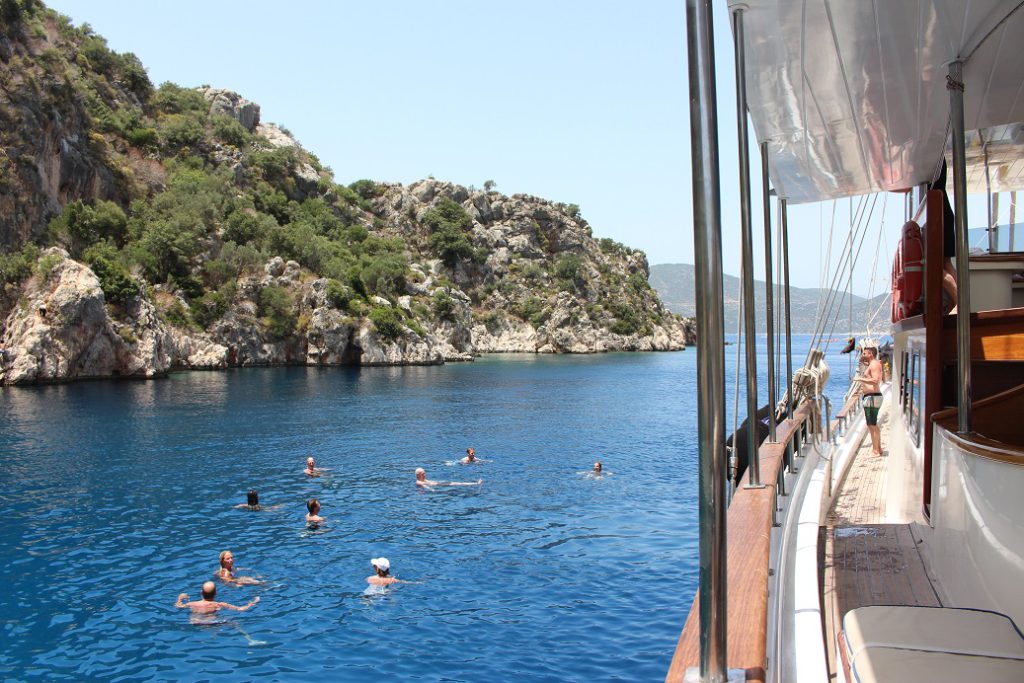 Not to mention the stress of leading a family group. "Someone is bound to vocalize their displeasure at the itinerary, the food, the accommodations. … I've been there more than once!"
Professional guides take that onus away and are expert at defusing travel stress. (They have a plan B and C at the ready to entertain the kids, if the weather is bad.) "The best part was not having to focus on looking for a place to park and just enjoying being here with the kids," said one dad on a private trip in Yellowstone National Park. That's no small thing.
The bottom line (besides budget): Consider whether you just want to spend time together or want to meet new people. Stephanie Augenstein, the mom of three teens from Charlotte, North Carolina, said her family has opted for three private trips with Thomson Family Adventures "because we were unsure about traveling with another family we didn't know."
"With our children aging out of the house, time together is getting lesser and more precious," she explained.
When extended family is involved, it's important to get everyone onboard as early as possible with the dates, the itinerary, and the cost (assuming the grandparents aren't picking up the tab for everyone). You may not want to suggest a bike trip if few in the family have ridden bikes since they were kids. You want to make sure everyone's special dietary needs can be accommodated.
And if you have a group that ranges in age from 6 to 60 (or older), you will want to make sure activities will suit everyone. Can guides tailor an experience or tour for younger guests? (I've been on tours where that hasn't been the case, and the kids are miserable.) Alternatively, if there is a group of younger children, can a guide be added to offer them special activities while the parents and grandparents tour a historic site? (I'll never forget the kids "sword" fight guides orchestrated at the Roman Colosseum while the adults toured.)
"At the end of the trip," said Sandy Duncan, "We all agreed it was the Best Family Vacation ever! It was just over way too soon."
© 2019 EILEEN OGINTZ
DISTRIBUTED BY TRIBUNE CONTENT AGENCY, LLC.