By Eileen Ogintz
Tribune Content Agency
Where is that old carving partly painted blue?
We're in picturesque Bamberg, Germany on a GPS scavenger hunt and, truth be told, there was a fair amount of grumbling among our young scavenger hunters — it was raining; it was hard. One family dropped out. Another opted for more hot chocolate and coffee rather than the hunt.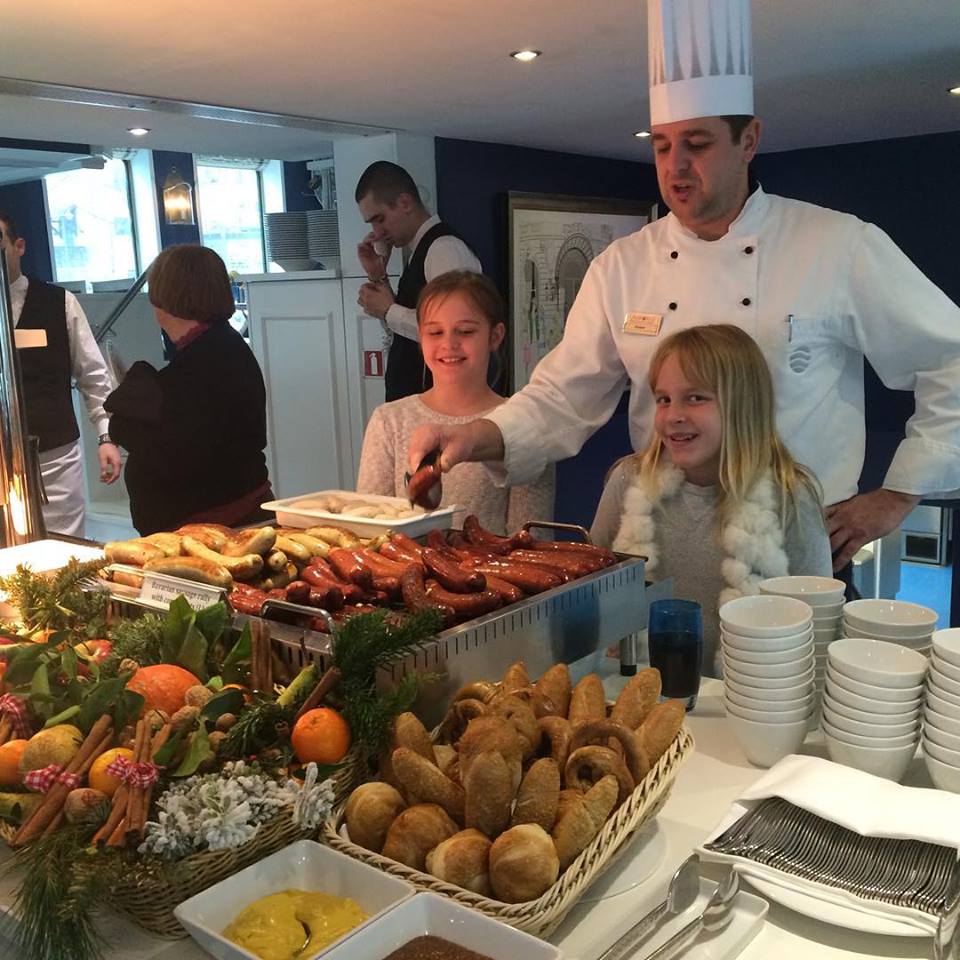 But our team, the "Superstars," including Hannah and Ellie Manton, 10-year-old twins from Brisbane, Australia, and their parents persevered and we won the hunt, orchestrated by City Hunters and arranged by Uniworld River Cruises as a special family excursion — despite never finding that carving. We did, however, find a statue of men without legs, deciphered a code based on statues over a church door and snacked on local sausage in the famous market. "One of the most fun activities off the ship because it was a challenge," said Hannah Manton afterward.
Welcome to river cruising, family style. If you think river cruising is just for seniors, think again. Uniworld, which has been named by CruiseCritic.com as the "best overall river line," is tripling its family itineraries in 2016, whether you want to cruise the Danube or the Rhine, tour Italy or, as we did, Germany's famous Christmas markets in December. (Read my travel diaries. TIP: We found Lufthansa's new premium economy comparable to business class on a domestic flight with extra room and perks that made the long-haul flight far more comfortable.)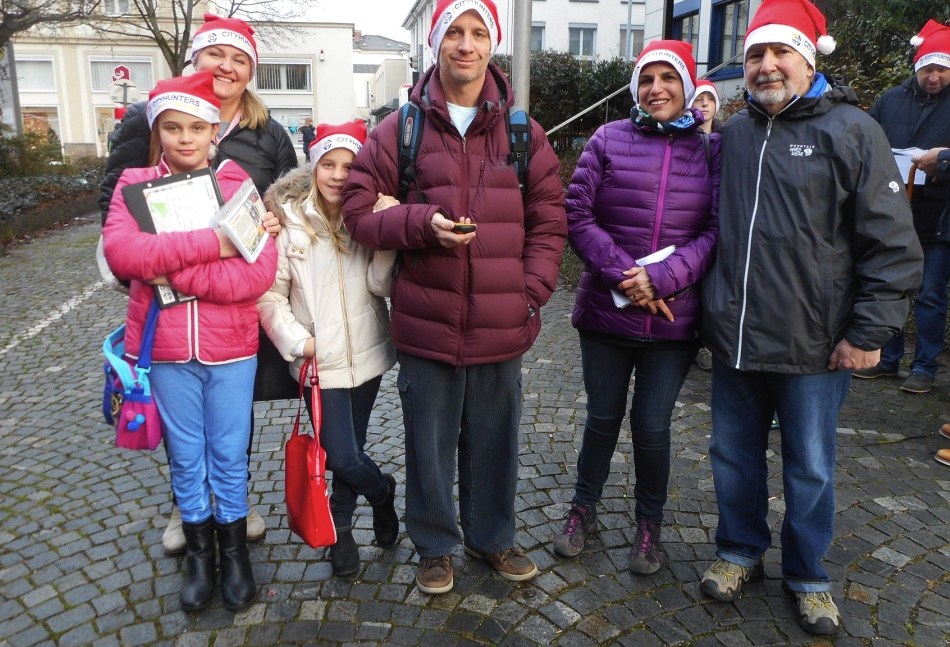 The Cruise Lines International Association has just reported that river cruises continue to grow in popularity with 18 new ships expected this year, and Uniworld isn't the only one eyeing the burgeoning family market. Adventures by Disney will offer seven river cruises for the first time; Tauck Bridges is also offering family river cruises in Europe in the coming year.
But no one appears to have as many family options as Uniworld and kids four to 18 cruise half price on selected itineraries. It certainly seems to make business sense, especially as baby boomer grandparents, like the ones I met, increasingly want to show their grandchildren a bit of the world.
Patti Kelly, an avid cruiser from Colorado, explained, "The best gift I can give my grandchildren is memories." She and her son's family, from Northern California, gave the river cruise a decided thumbs up — the intimacy of a ship that holds fewer than 140 passengers, the special shore excursions that offered just enough history and sites for kids, the on board kids' programming and the opportunities for them to make friends with kids who live half a world away, even the free laundry on board. "No schlepping from city to city, hotel to hotel!" said Diana Carlson, Kelly's daughter-in-law.
"This is so easy," Kelly said, echoing what other parents and grandparents said all week.
The 16 kids on board from five to 15 made fast friends — the age difference didn't seem to matter — exploring the ship as we made our way from Frankfurt to Nuremberg. They enthusiastically joined the kids-only activities (think waffle-making with the chef, learning a bit of German by identifying favorite German chocolates), as well as daily family excursions off the ship, led by tour guides attuned to children. "My first palace," one 8-year-old exclaimed after touring the Wurzburg Residence, one of the most famous Baroque palaces in Europe with its room of 600 mirrors. As soon as they got back on board, they adjourned to their own club room for crafts, board and video games and snacks. When parents opined that dinner was too late for the youngest cruisers, a special early kids' dinner was arranged — with an organized activity afterward.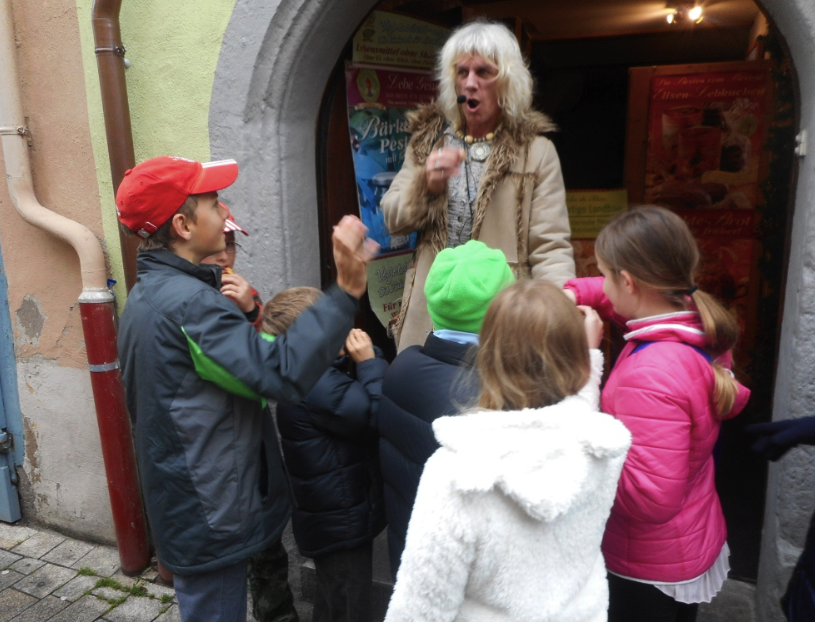 "I really thought we'd be the only people under 60," said Frazer Manton. "This was so much better than we expected."
Manton and other parents thought that this trip, designated as a family sailing, simply meant that kids were permitted. They preferred a smaller, intimate ship, they explained, but figured they'd be responsible for entertaining the kids. "All of the activities for the kids were a very pleasant surprise," said Linda George, also from Australia, a teacher traveling with her husband and two young daughters.
"So much better than traveling by car or train. Just being on the boat is entertainment for the kids," said Jolie Cowen, part of another multigenerational Australia group celebrating her in-laws 50th anniversary.
"So much better than staying in a hotel," agreed Ellie Manton. "We could be free with the other kids on the boat. In a big city, you can't do that at a hotel."
"Being on board was the best part of the trip," the kids explained. They could order food or snacks in the lounge whenever they were hungry, (especially popular were sausages and fries) if they couldn't wait for afternoon tea, their rooms had a selection of kids' programming and they got a special "pillow surprise" every night, including a copy of "Slovenly Peter," the first German children's book every published. If one child wanted schnitzel every night, or French toast every morning, no problem. They especially liked their kids-only dinners — as did their parents and grandparents.
"It's good for the kids to have time together with the other kids they've met," said Jane Edwards, traveling with her husband, and four children and extended family.
The adults traveling without kids didn't mind their presence, either. "I personally liked the energy the kids brought," said Marilyn Norris, traveling with a friend from California, who added that it certainly helped that the junior cruisers were a well-behaved bunch.
Having endured many too-long shore excursions with children and teens, I loved the kid-friendly options. The families toured Nuremberg's famous Toy Museum, for example, while the adults without kids went on a more extensive walking tour. In Frankfurt, the families went to see the dinosaur fossils at Senckenberg Museum, one of the largest natural history museums in Germany. On our last afternoon, there was a sobering adult World War II tour in Germany, including the famous Courtroom 600 where the Nuremburg Trials were held: The kids were on board preparing a talent show. In summer, there are kids' bikes, as well as adult ones on board for those who want to go for a river-front ride. There's "gondola rowing" on the Venetian canals and the chance to see the Lipizzaner stallion's at Vienna's famous Spanish Riding School. On
Another plus, parents said — besides the connecting rooms: these trips are all-inclusive, including tips, airport transfers, shore excursions and on-board beverages (for adults as well as the kids).
There were a few hiccups — the parents of the youngest kids wished there was a system where the kids were signed in and out for the activities, for example. Those without kids would have preferred their talent show — sweet as it was — to not take over the entire lounge.
Still, everyone was sorry to say goodbye, especially the kids.
They were already talking to their parents about which cruise to take next time.
© 2016 EILEEN OGINTZ
DISTRIBUTED BY TRIBUNE CONTENT AGENCY, LLC.