By Eileen Ogintz
ABOARD CARNIVAL MARDI GRAS in the Caribbean Sea — Besides their new grandbaby, Gary and Christine Posavad have a new love–Carnival's new ship Mardi Gras.
They've already sailed the megaship four times since the inaugural cruise at the end of July and have four more cruises planned on this ship over the next six months.
"This is our new favorite ship," said Posavad, who has cruised with Carnival more than 30 times and is retired from the Air Force and live near Port Canaveral FL, Mardi Gras' home port. Carnival Cruise Line, incidentally, carries more active service and retired military than any other cruise line, has a weekly Military Appreciation Tribute that drew hundreds of passengers and has just inaugurated a new Heroes Tribute Lounge aboard the Mardi Gras, where veterans are invited to leave a photo, a pin, a medal. Proceeds from the drinks sold here support a non-profit that provides aid to military families.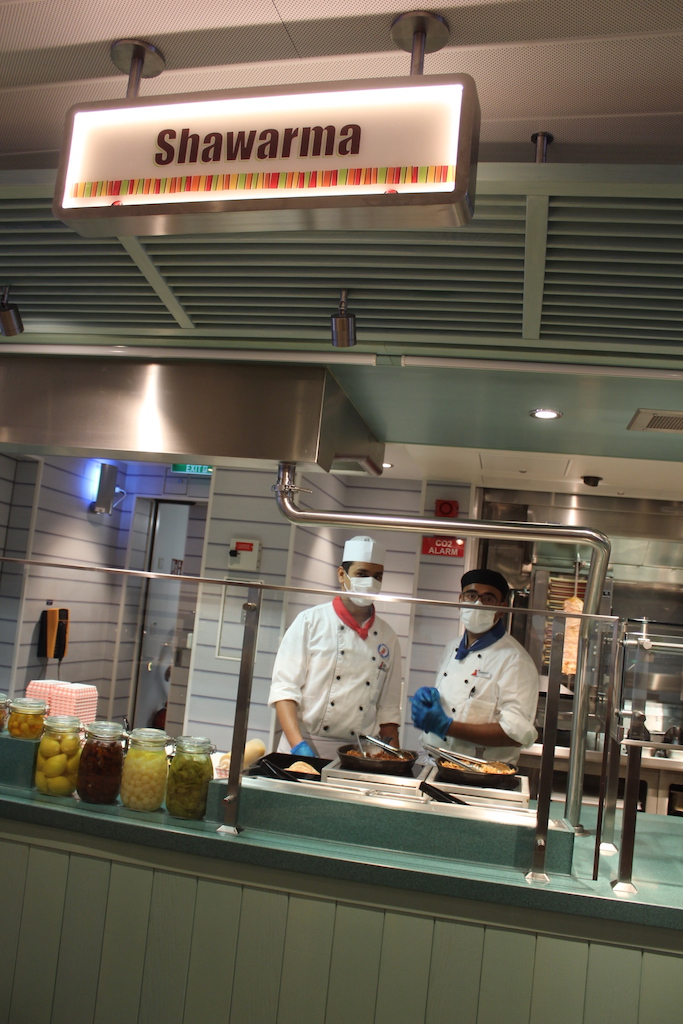 "Their appreciation of the military is impressive," said Posavad, giving a thumbs up to the design of the new ship.
As for sailing during the Pandemic, Posavad says: "There is more space… more options for food and drinks. Honestly, we feel more comfortable on board than at Walmart." He explained that everyone on board has agreed to the cruise line's health protocols, not only being vaccinated but showing they have tested negative for COVID within three days of sailing.
"The rules make you feel safer," said Tyra Green, from Baltimore who is cruising with a large group of friends and friends-of-friends.
That the crew are so helpful and friendly is another big plus, guests said.
Just as important, said Posavad, is that "there are no snide remarks… no politics… everyone here just wants to have a good time… it is a total escape."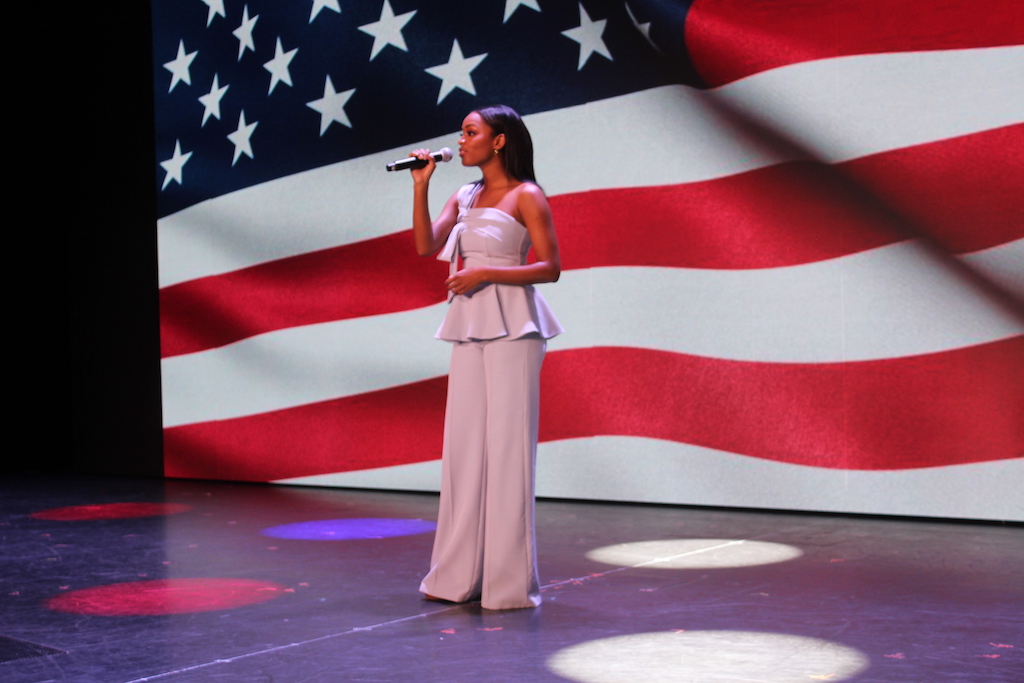 That's the idea, whether you want to sip frothy drinks while playing silly games or soaking in the hot tubs at the pool, relaxing in the quieter adult-only Serenity area, or checking out the different complimentary food options—Shaquille O'Neal's Big Chicken featuring fried chicken sandwiches is a big hit.
"We've been here every day," said Armisha Mitchell, cruising with her nine year-old daughter Dalela, who was clutching her Captain Bear she had made at the Build-A-Bear workshop.
Dalela was disappointed that Camp Ocean, Carnival's on-board supervised program for youngsters starting at age two, is currently not operating. But she was finding plenty of fun on board, especially the massive WaterWorks onboard waterpark–the largest in the fleet, complete with two water slides, a 150-gallon power drench tipping bucket and an area with a mini slide for younger kids.
Mitchell said she wasn't concerned about cruising with Dalela when she hadn't been vaccinated.
Neither was Kayla Taylor, a nurse from Michigan, cruising with her husband and three kids aged 8, 5 and 18 months as well as grandparents. Her husband Kevin noted they were more concerned about the tests—in addition to a test taken no more than 72 hours before boarding, the kids also had to take a test at the port and will need another before leaving. "We didn't relax till we actually were on board," he said, noting this is the two older kids' fifth cruise.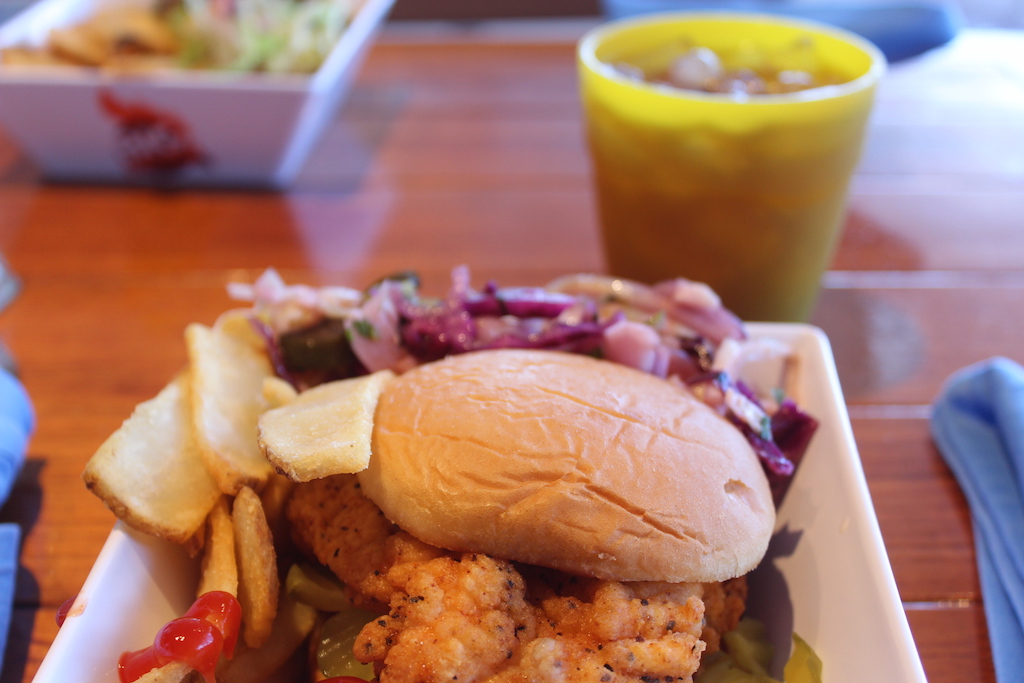 "This ship is very kid friendly," Kayla Taylor said.
Amanda McKeever and Trevor Edwards, in fact, can't get over how much fuss the crew makes over their ten-month-old daughter Lydia. They are cruising with extended family—all ten of them first time cruisers and everyone vaccinated except for Lydia, which doesn't concern them either. "This trip is more than we thought it would be… extremely amazing," said Amanda McKeever. "I don't think we will do another vacation without cruising."
Let's not forget the first Roller Coaster at sea. The $15 tab doesn't seem to deter anyone. "It scared the hell out of me but I'm glad I did it," said Theresa Beard, cruising with her daughter Tootie from Staten Island, NY.
"I loved that it was on top of the ship—and it was so fast, said Tootie Beard.
"Cruising is one of the best vacation values for a family," said Posavad, who can't wait to cruise again with his grandchildren. "We have adult time… the kids have their time and we have family time… It works! "
That, of course, is exactly what Carnival officials like to hear. Many on board, in fact, like the Posavads, have either already booked another Mardi Gras cruise or are planning to. "I'll be back on Mardi Gras going to Mexico in December with 34 family members," Keisha McIntire, who is from Washington, DC, said happily.
The only negative, he said, was when it's time to get off the ship. "Then you have to go back to reality," he sighed.