By Eileen Ogintz
Tribune Content Agency
Can I win?
I'm giving it my best, zooming around sharp turns, hands gripped on the steering wheel, foot pressed on the accelerator as I go round and round the track passing some drivers, trailing behind others — on a giant cruise ship, the speedway jutting out into the ocean.
Thanks to special glasses and simulators, we dodge dinosaurs at one of the virtual reality experiences in the unique Galaxy Pavilion and, had it been warm enough, we could have sped down Ocean Loops, a double-loop waterslide that sweeps 11 feet off the side of the ship — 1,590 feet above the ocean. For littler cruisers, there's an adjacent Kid's Aqua Park. And when parents need a break, perhaps at the adults-only Vibe Beach Club or the spa, there is morning-till night supervised programming in the Splash Academy and plenty of hangout space for teens in the Entourage Teen Club.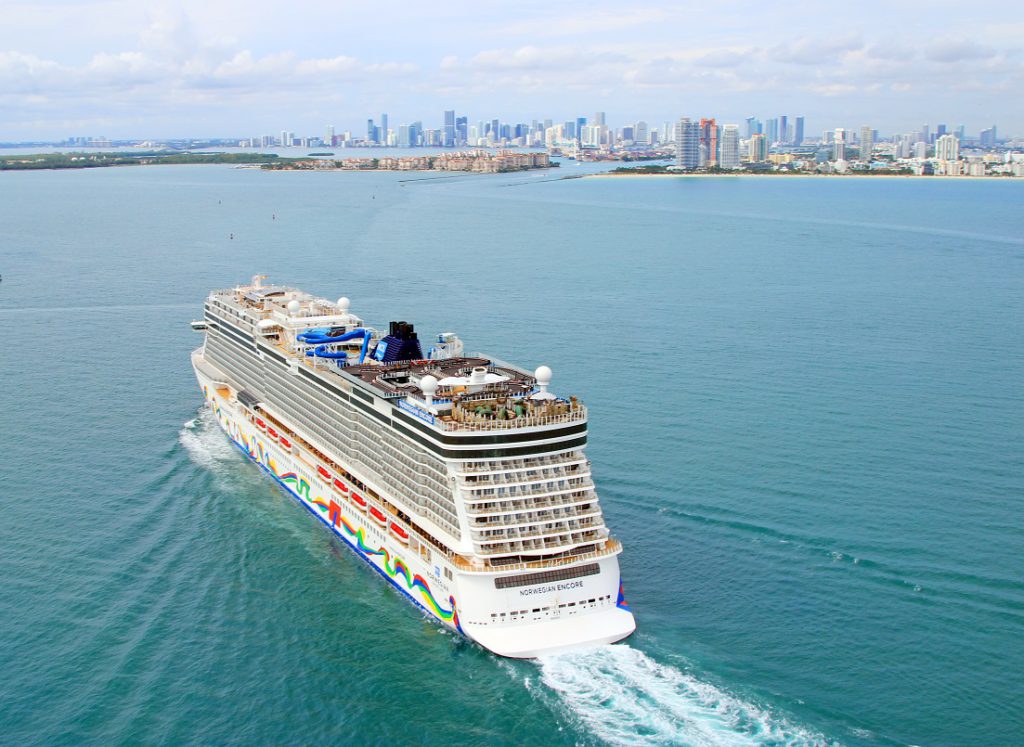 Welcome aboard Norwegian Cruise Line's new Encore — nearly 1,100 feet long and large enough to accommodate nearly 4,000 passengers and 1,735 crew. The Encore, just named by Cruise Critic as the Best New Ship of the Year for 2019, will sail this winter from Miami, Florida, to the Caribbean.
"Norwegian Encore is a fantastic addition not only to the Norwegian fleet, but to the cruise industry as a whole," said Colleen McDaniel, editor-in-chief of Cruise Critic. "The line has taken its most popular features and perfected them. And the ship is tons of fun for all ages — the young (and young at heart)."
For those who want all of the choices of a megaship (eight specialty restaurants, more than a dozen bars, including one for mojitos, one for wine tastings and a brew house with more than 22 beers on tap, Broadway-style entertainment, including a rousing performance of "Kinky Boots") without having to mix with the crowds, there is The Haven — an enclave with its own restaurant, bar (the bartender will obligingly prepare bespoke cocktails and mocktails just for you), sun deck, lounge, pool and a concierge to do your bidding. They are often the first to sell out.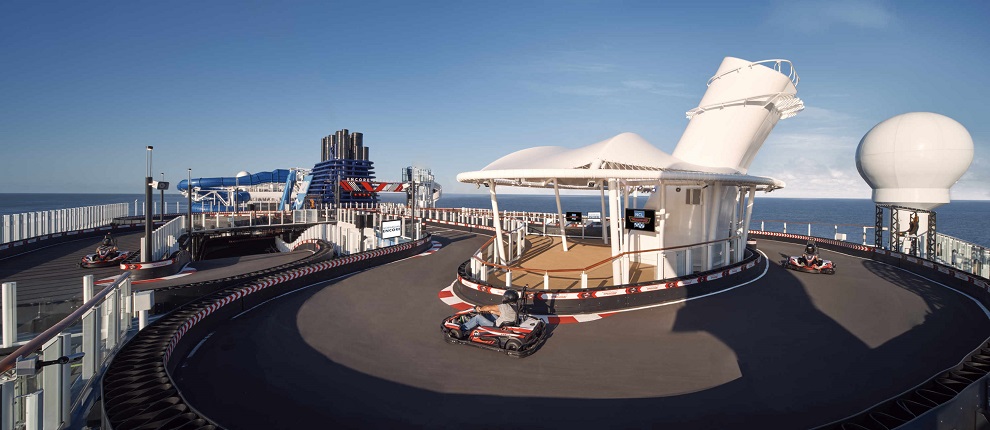 I got a sneak peek aboard Encore right before her inaugural sailing Thanksgiving week. (Consider that 1,200 kids under 18 were on board.) Bravo to Norwegian Cruise Line for being the first cruise company to be plastic free (there are cardboard-type water bottles for purchase), and for the studio cabins with lounges designed for single travelers, along with many bells and whistles.
If you are thinking Encore, or a ship like it, is just the ticket for your family in the coming year or two, this is the right time to book as Wave Season, typically from January through March, offers the best deals of the year. Cruise Cruitic.com will have a roundup of all the deals and you can sign up to be notified of special deals from the lines and ships that most interest you.
The downside is the upcharges. Being aboard the Encore for just a few days made me realize how difficult it can be to really get a handle on what you may be spending. For example, you may get a deal that includes a complimentary drinks package and a visit to a few specialty restaurants. But you may not realize that you will be charged a gratuity on top of that. The Speedway can be as much as $15 for the experience; The Galaxy Pavilion Virtual Reality rides at least $8. There is an extra charge if you want Starbucks coffee in the buffet and if you go to the onboard Starbucks, Coco's for ice cream or The Bake Shop for cupcakes. Even the American Diner (where booths are fashioned like classic cars) has an upcharge for burgers and fried chicken."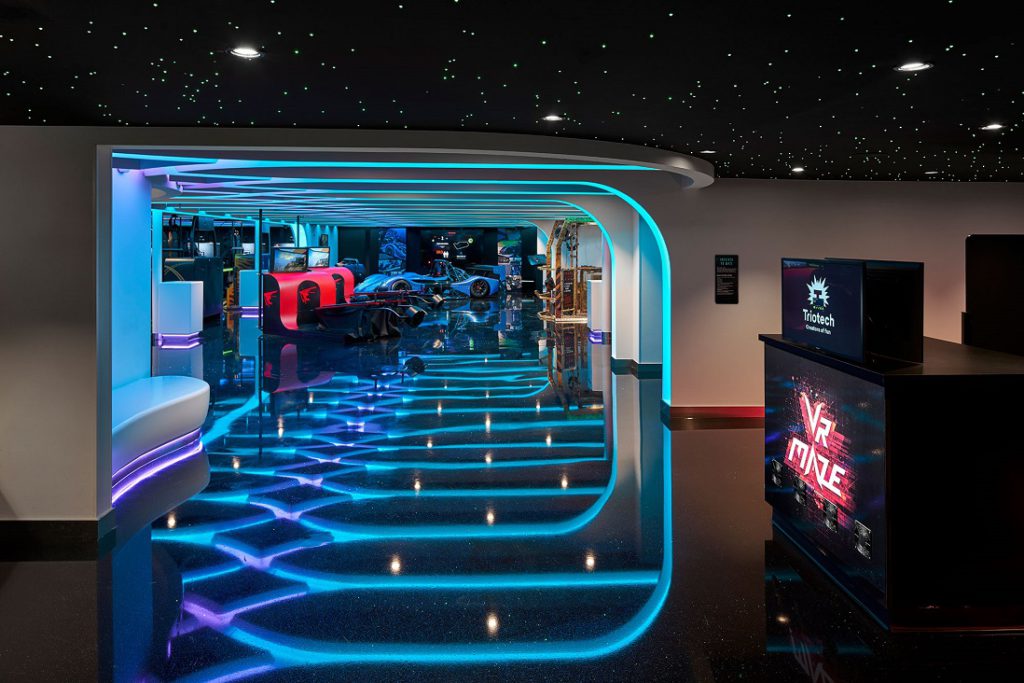 "You know how it is," one NCL fan told me in New York. "You think you are getting a great bargain but when you get home, and look at your credit card, it was an expensive vacation."
Colleen McDaniel believes that, despite the upcharges, "You'll still get an incredible value when you consider your lodging, meals, entertainment and kids clubs are all included in the base fare, but you're able to pick and choose which — if any — added-fee features you'd like to try as well. The benefit to that is that if you're not interested in those attractions, you're not paying for it in your fare, but you certainly do have the option."
I'm specifically not offering any prices as they vary widely. NCL isn't alone in offering many onboard experiences (and specialty restaurants — not to mention shore excursions — at an upcharge. You can opt for the three main complimentary dining rooms or specialty restaurants from upscale Italian, French, a steakhouse, Teppanyaki (a favorite for families), as well as the huge Garden Café buffet where the picky eaters and the foodies should be equally pleased with the diverse offerings — burgers to ramen bowls to curry, pasta to salads, soups, sandwiches…
So, you certainly can stick to your budget. But we all know parents and grandparents don't want to say no to kids on vacation, whether for a cupcake or another ride (or two) on the Speedway where they want mom or dad to race them.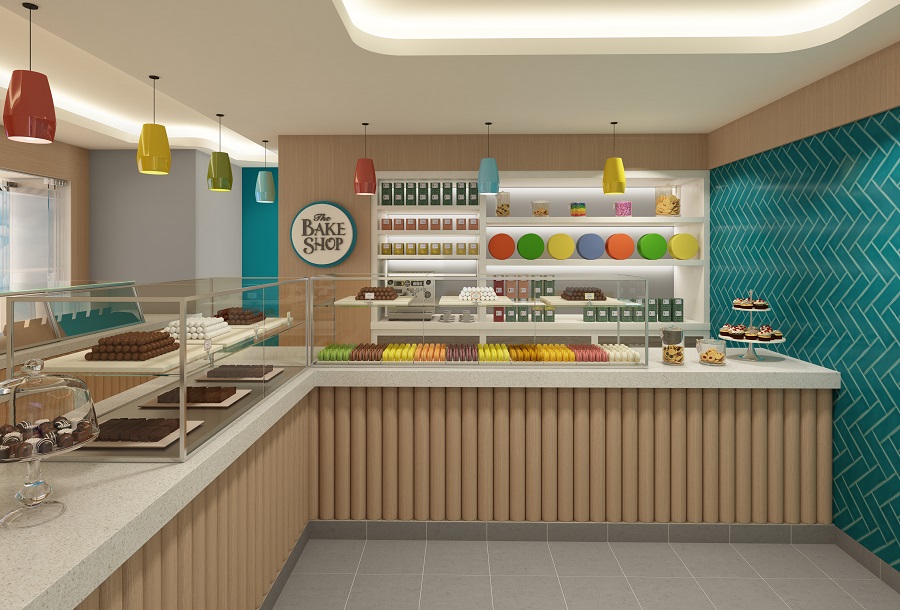 That's why when booking a cruise on a ship like Encore, it's a good idea to work with a travel agent who is a cruise expert and can talk you through all the choices and deals — perhaps kids free, perhaps free airfare or Wi-Fi. (The Cruise Lines International Association can connect you with an agent in your ZIP code who specializes in cruises.)
Such a trip can provide teachable moments for the kids too. If you have a frank discussion in advance about how much they can spend on the "extras," the arcade, Starbucks, laser tag, virtual reality, etc.
Good luck!
© 2019 EILEEN OGINTZ
DISTRIBUTED BY TRIBUNE CONTENT AGENCY, LLC.