By Eileen Ogintz
JACKSON, WYOMING, JUNE 17, 2020 — Diana Stearns wanted to replicate a childhood vacation photo—but this time with her two teen-aged sons.
The trio were posing in Jackson's town square, famous for its corner arches made of elk antlers.
The Lakewood Colorado single mom opined she wasn't the least bit nervous traveling with her two sons this Covid-19 Pandemic summer.
"No, I'm not worried," she said , explaining that as a self-employed house cleaner, business has been slow and she decided to show her sons—aged 14 and 12–Old Faithful in Yellowstone National Park and Mount Rushmore in South Dakota before heading home.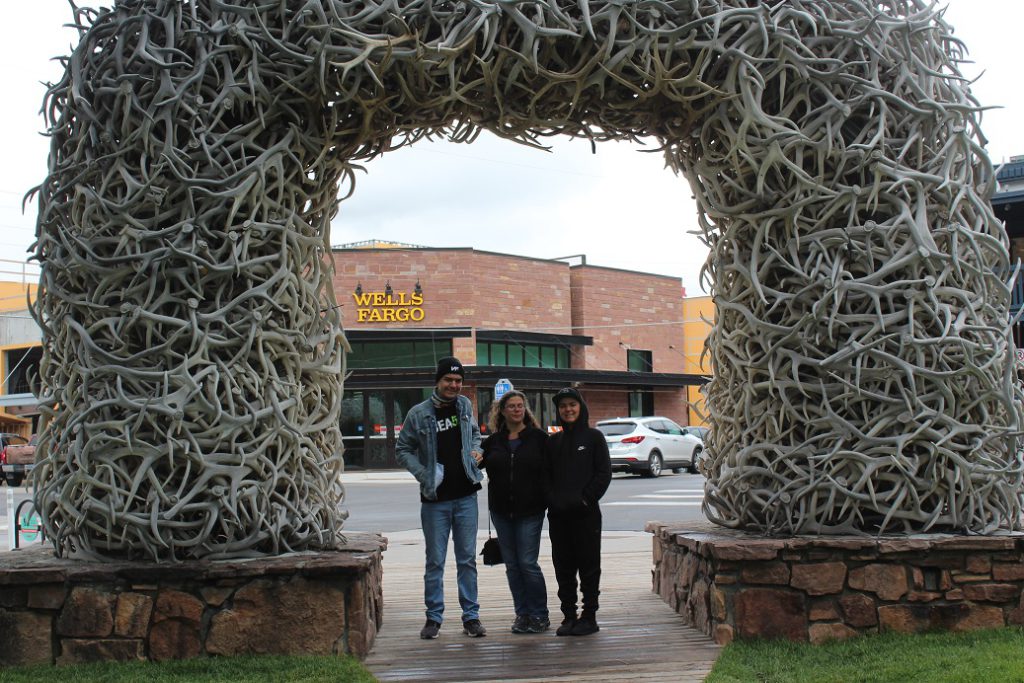 Like about half the tourists in town, they weren't wearing masks outdoors, though they had them in their pockets, she said.
Jackson, of course, is the gateway to Grand Teton and Yellowstone National Parks. This time of year, the town should be buzzing with tourists, including many from overseas. Summer is high season—typically.
"Normally we'd be full," said Steve Price, general manager of the Spring Creek Ranch where we are staying –rooms, town homes and bigger houses spread out on 1000 acres.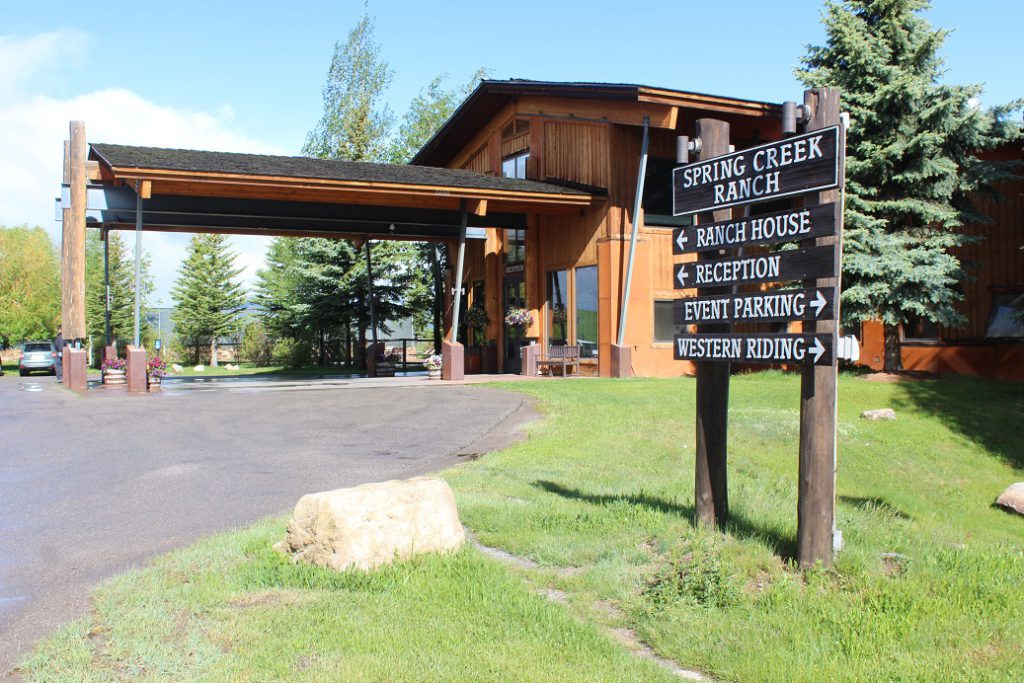 Normally there would be a big July 4 BBQ for 250 people. This year, Price said, not only is there plenty of availability—the ranch is just half full—but people are making last-minute plans, just a day or so in advance and driving—as much as 14 hours—rather than flying.
He looked around the resort's Granary restaurant where just two tables were occupied with guests eating breakfast at 9:30 a.m. "Normally we'd be packed," he said.
"There is more hotel capacity than campground capacity," said Jim Waldrop, general manager of the historic 55-room Wort Hotel, opened downtown in 1941, and the iconic Million Dollar Cowboy Bar.
The good news: People are calling every day attracted by all of the natural social distancing on so much land and that each unit—whether a house or a room has its own outdoor entry. There are also guided excursions available to a Grand Teton and Yellowstone National Parks when ranger programs have been suspended. Bookings are up for August and September.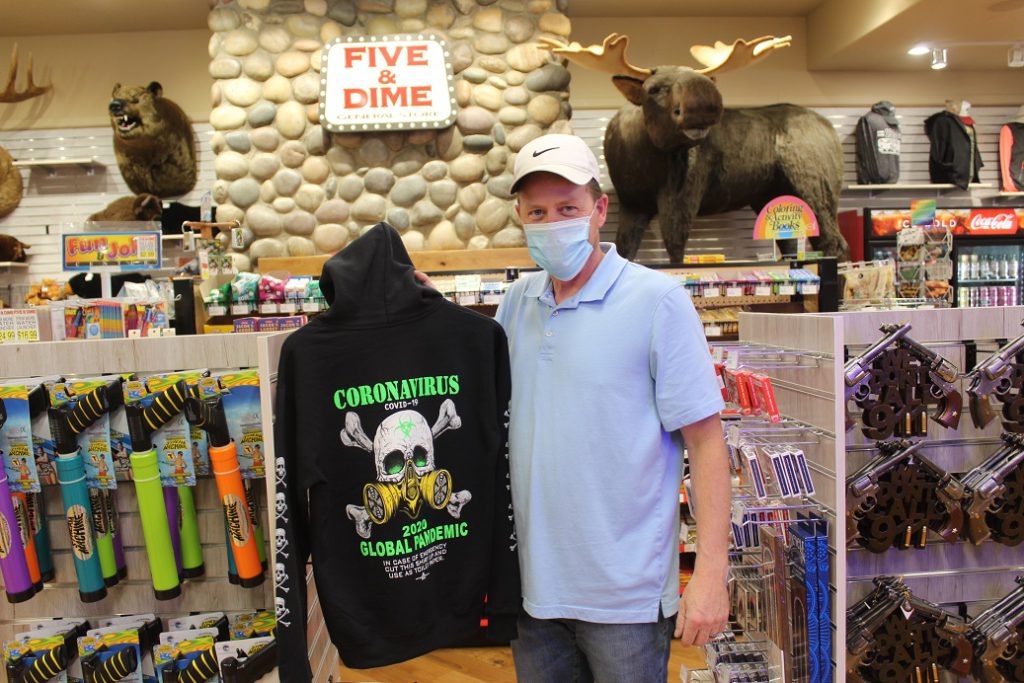 "We recently had the single biggest day of bookings in our hotel's history," including bookings for next winter, said Waldrop. He noted that the company is supporting musicians with live music several nights a week–including Country Western stars The Oak Ridge Boys, though capacity has been reduced by about one-half to allow for social distancing.
"We are committed to getting the musicians back to work," he said. "This is not about making money."
Still, Jackson is hoping for a solid summer and fall season, said Anna Olson, president and CEO of the Jackson Hole Chamber of Commerce, as people opt for a trip to western national parks rather than a cruise or going overseas. The century-old Jackson Hole Rodeo will be back, albeit accommodating fewer spectators to allow for social distancing. Restaurants and bars are open and excursions–rafting, kayaking, horseback riding—are gearing up as well.
Visitors to Yellowstone, the nation's first national park with more than half the geothermal features in the word, account for over $500 million spent in communities near the park supporting 7,000 jobs, a new report says.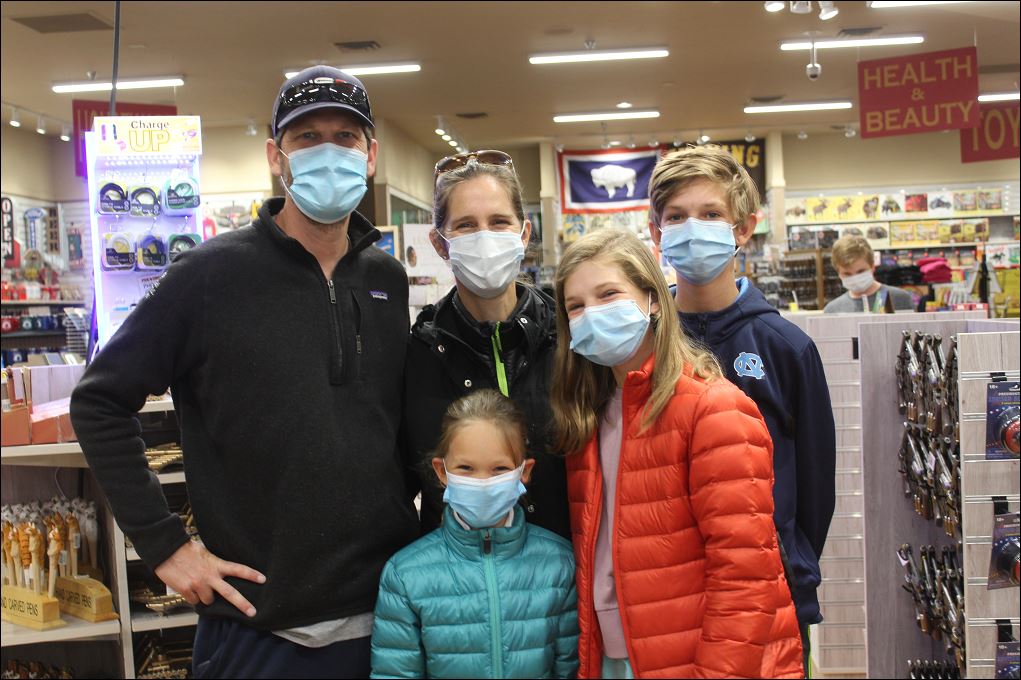 Jeff Roush, owner of Wyoming Outfitters on the Town Square, is certainly glad to see more tourists. He just wishes some of them would be more responsible this Pandemic summer.
"Unfortunately, it has become political whether to wear a mask or not," he said, noting that his is only one of a half dozen stores that require them, with some would-be customers taking offense. "We wear masks all day to protect the customers," he said, "And we would like the customers to wear masks to protect us and the other customers."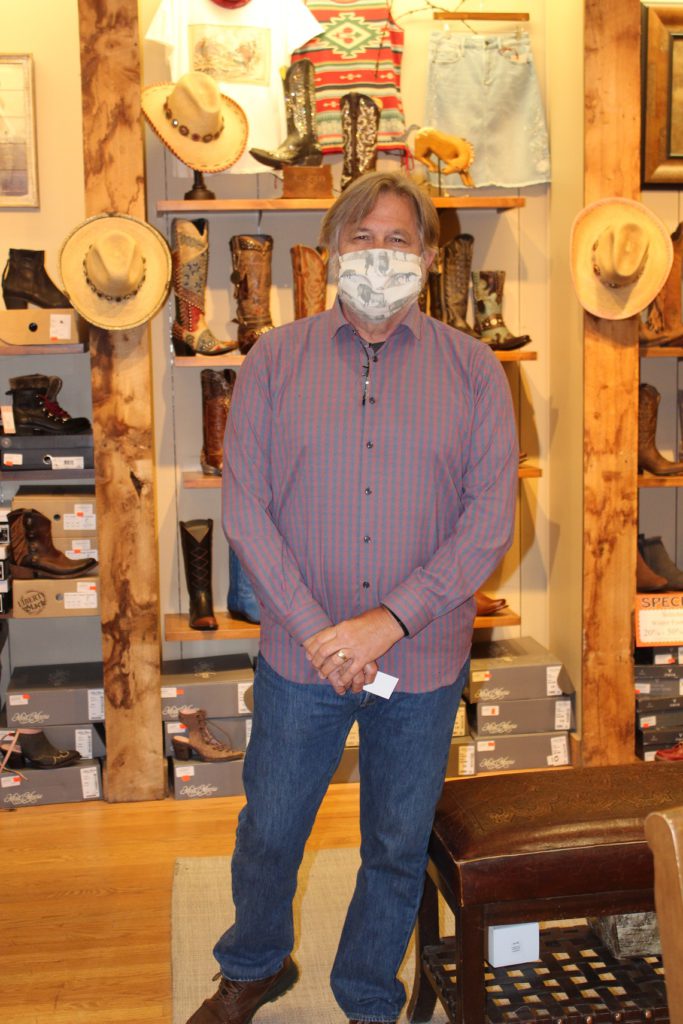 At the Five and Dime General Store off the town square, Steve Sykes, general manager, said: "Business started to pick up about a week ago," pointing out a hot selling coronavirus hoodie that he's about to order more of. The store only opened last December and was going gangbusters until the Covid hit.
Matt Young gets it. His family—wife and three kids—were browsing in the Five and Dime for souvenirs on the last day of their trip wearing masks. "We have to be responsible," he said.
The family, from Raleigh, North Carolina, were the only ones we met who had flown rather than driven, giving Southwest Airlines high marks for their Pandemic-era service, blocking middle seats, mask wearing and extra cleaning.
After months of sheltering at home, he said, he, his wife and three kids aged 14, 12 and 8, were desperate to get out of town so they flew to Las Vegas, rented a vehicle, and from there have toured national parks.
"It feels more manageable because we've been outdoors," said Marilyn Young, a mental health counselor.
"There is no zero risk," said Matt Young. "You have to be thoughtful and responsible—pay attention to other people. But you have to keep living your life."
Others acknowledged they were nervous, but the desire to go somewhere after months at home the desire to go somewhere proved irresistible.
Elizabeth Brooks, for one, said she chose states including Wyoming and Idaho that had few COVID-19 cases. The family—she, her husband and five year old daughter—are having lots of picnics with food from home rather than going to restaurants and booking hotels that say they have initiated new cleaning regimes and don't book the same room without at least a 24 hour break.
Still, said the Californian, "I'm nervous about exposure. "They are going to visit her parents at the end of the trip, she explained. "And I'm worried about the germs we are bringing back."
Locals worry too about the germs tourists might be bringing. "We need the business," acknowledged Jeff Roush. "But I want to be alive… I don't want to get COVID and it's worrisome when the tourists aren't being responsible."
"But there is no zero risk," he acknowledged. "But you have to keep living your life."