By Eileen Ogintz
Tribune Content Agency
Enough with the dirty looks.
"People are so judgy whatever you do," said Missy Yelton, in Jackson Hole, Wyoming, with her husband and three kids on a road trip from Minnesota. "Those who aren't wearing masks are annoyed by those who are and those who are give people looks if they aren't. … It is ridiculous. This shouldn't be a political thing."
Nor should it impact those trying to relax with their kids and grandkids this summer, hoping to escape the confines of home — safely. But it is, even as the Centers for Disease Control and Prevention urge that wearing masks – for everyone two and older — is the best way to prevent the spread of COVID-19 as cases continue to spike around the country. "Wear a damn mask!" said Colorado Gov. Jared Polis. Amid the ongoing debate over mask-wearing, as case numbers continue to rise, Polis recently ordered a statewide mask-wearing mandate.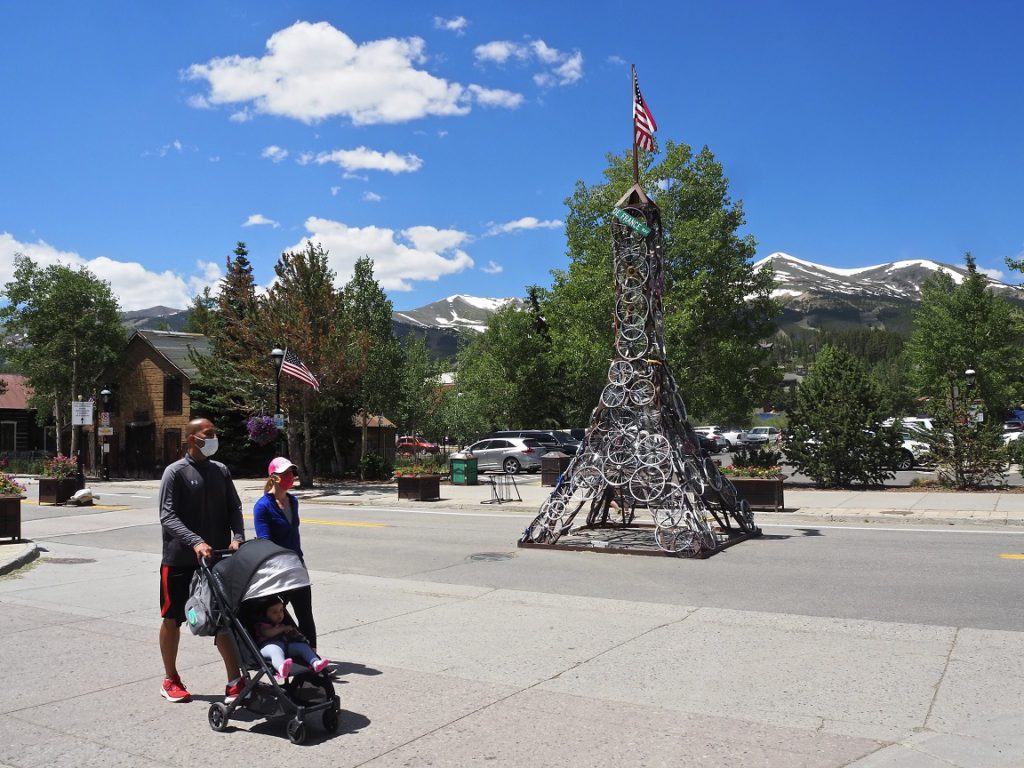 But because President Trump famously eschewed wearing a mask — he made an exception for the first time at Walter Reed National Military Medical Center — he pivoted just this week and said that it was now "patriotic" to wear a mask, though he's only worn one once, and many of his supporters are following his lead.
We experienced that push and pull firsthand on our 2,850-mile road trip from Colorado, Wyoming, Montana and Idaho, social distancing as much as possible. We were the only mask wearers in grocery stores and were surprised to see servers without masks in a busy Bozeman, Montana, restaurant.
"It's Crazy!" said Otto Alonso, 16, RVing with his family from Tulsa, Oklahoma, to Yellowstone and Glacier National Parks.
In conservative areas in Idaho where we were staying in a cabin and rafting at River Dance Lodge, there have been few cases thus far, so locals don't feel masks are necessary, explained Chris Wilkerson, our guide on a lodge float trip.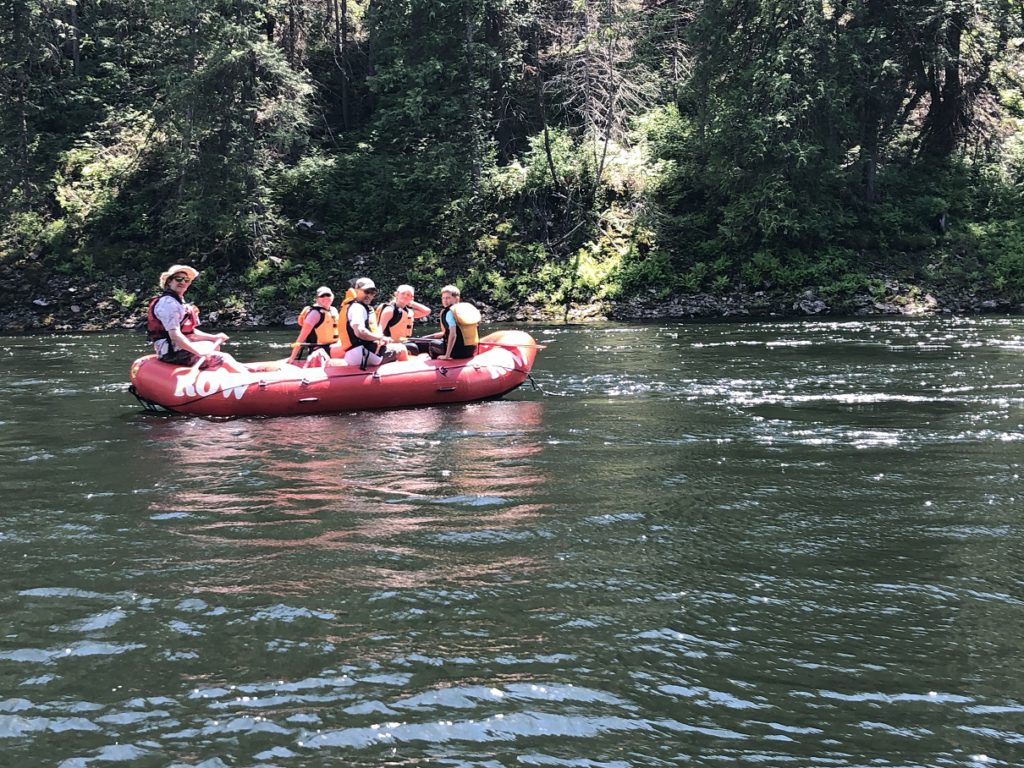 And in Yellowstone National Park, where visitation the last 10 days in June ranged from 90 percent to 116 percent of 2019 numbers, park officials urge mask-wearing, but that doesn't mean people comply on crowded boardwalks and at must-see sites like Old Faithful where those crowding for the best view of the famous geyser weren't wearing masks. "I feel totally safe," one young mom from the Midwest declared.
Those who were masked hung far back near the shuttered visitor center. "I really think it depends on where you come from," said Martha White, traveling with two masked friends and five teens from the Bay Area. "We're from California so we're cautious," she said. "We do feel weird, but it is safe."
Store owners like Jeff Roush, owner of Wyoming Outfitters on Jackson Hole's iconic and busy Town Square, were getting so much push back from customers for asking them to wear masks that the Town Council passed a town ordinance requiring them in public spaces, on lines and outside when you can't social distance. "I think the ordinance now gives the businesses more teeth to base their requirements in requiring masks for their individual businesses," said Rick Howe, vice president of the Jackson Hole Chamber of Commerce, noting that Jackson Hole, the southern gateway to Grand Teton and Yellowstone National Parks, typically gets as many as 2 million visitors a summer.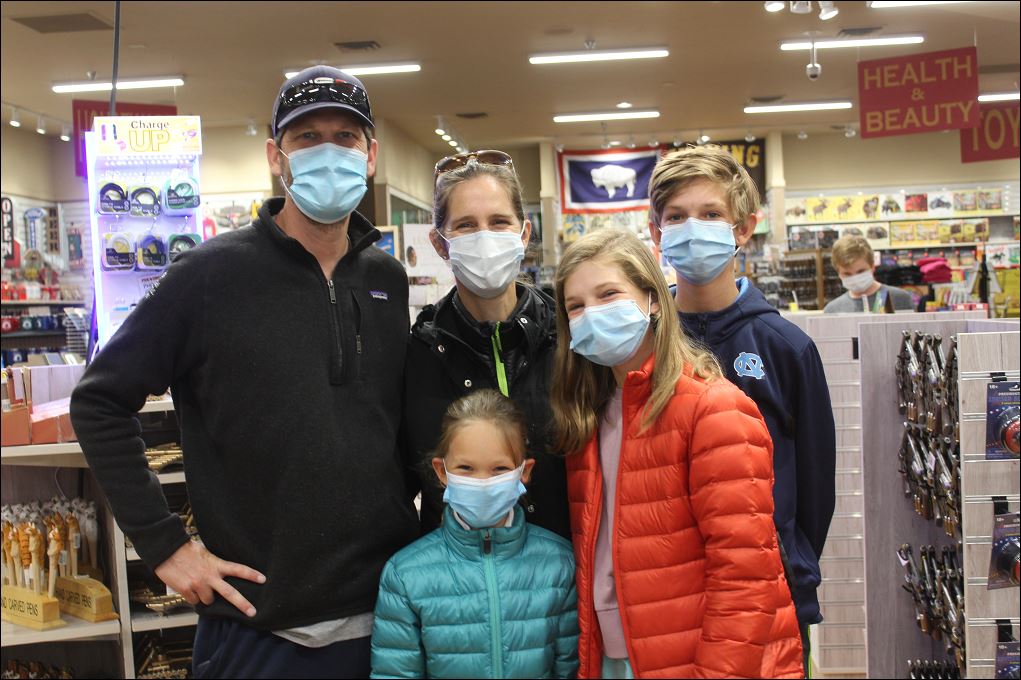 "We wear masks all day to protect the customers" said Rouch. "We want the customers to wear masks to protect us and the other customers." Hopefully, mask-wearing will become more accepted as a safety measure — just like seat belts and car seats — and less a political statement.
Similar mask-wearing ordinances are in effect in popular tourist towns like Aspen and Vail in Colorado. Breckenridge, Colorado, has gone a step farther, now requiring masks outside on the newly Walkable Main and surrounding streets, around the popular Riverwalk Center and the base of the Gondola. Vail Resorts is requiring the use of masks at all their resorts, including Breckenridge and Park City, Utah, in lines, when loading and unloading chairlifts, when riding in gondolas and on chairlifts, in indoor resort facilities, on activities such as an alpine slide or mountain coaster, and whenever it is not possible to maintain a six-foot distance from unknown parties.
Walt Disney World and other theme parks that have recently reopened are also requiring masks; hotels require masks in lobbies and hallways. (Wherever you go, be sure to check each resort's website for additional safety protocols and information, as well as local town guidelines, prior to visiting to be adequately prepared.)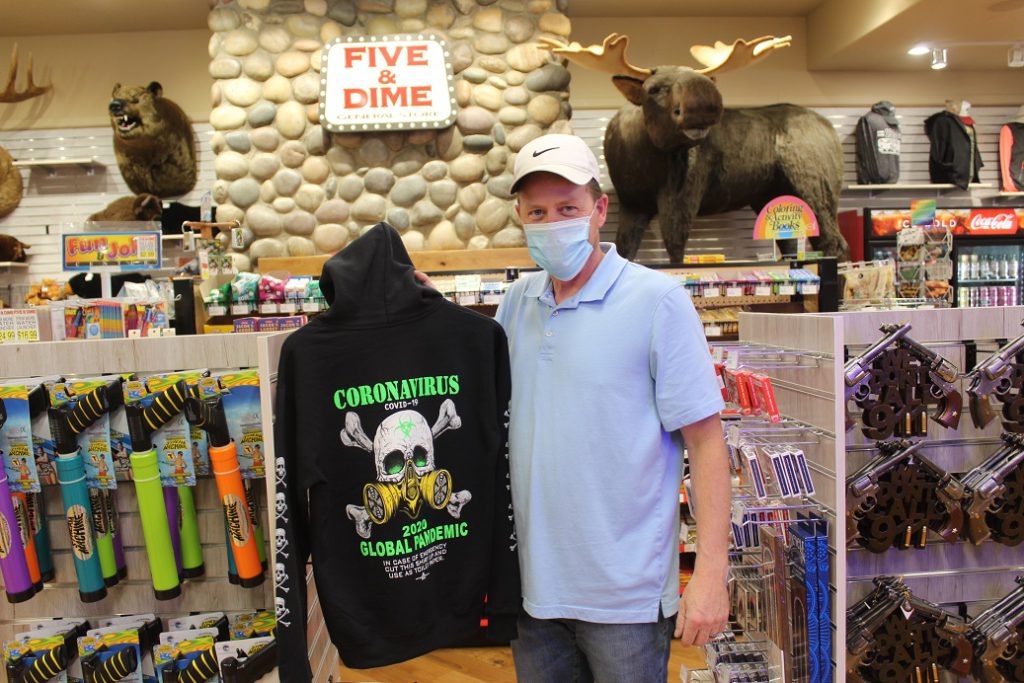 The Yeltons, like others we met traveling the past several weeks, believe they are safest outdoors and have opted for condos or Airbnb rather than hotels. Many others are choosing cabins or RVing — many for the first time. (More about that in an upcoming column.)
They are preparing their own meals, toting coolers so they can picnic for lunch and prefer takeout to restaurants. "Normally we'd eat out a lot on vacation, but not this summer," said Missy Yelton, noting that her kids are missing that traditional vacation experience. "We are trying to stay away from people as much as possible." That helps defuse some of the extra stress, she said, about worrying about cleanliness wherever they go.
But mask-wearing doesn't help the stress factor. "When you see everyone in masks, it makes you anxious," said Nathan Yelton.
"It freaks me out a little to wear a mask," said Belle Copelan, a college student from Atlanta visiting Jackson Hole with friends whose summer internships were canceled.
Here's an idea that might help: Make destination masks or bandannas — like the one I got at Grand Teton National Park, a donation to the park. Masks are your must-have souvenirs this pandemic summer, so wear them proudly.
© 2020 EILEEN OGINTZ