Guide Nina Martynn's story is overcoming adversity and a lifelong medical condition while embracing the outdoors
By Eileen Ogintz
Everyone has a story. And sometimes, the stories spill out among strangers who might never see each other again after this week.
Stories of divorces, their children's trials, medical journeys… It seems it might be easier to talk to strangers you might never see again.
Our group of 22 disparate people of all ages from across the country come together for a back country OARS river raft trip that requires not only getting along but working together whether paddling a raft, washing dishes or putting up and breaking down camp.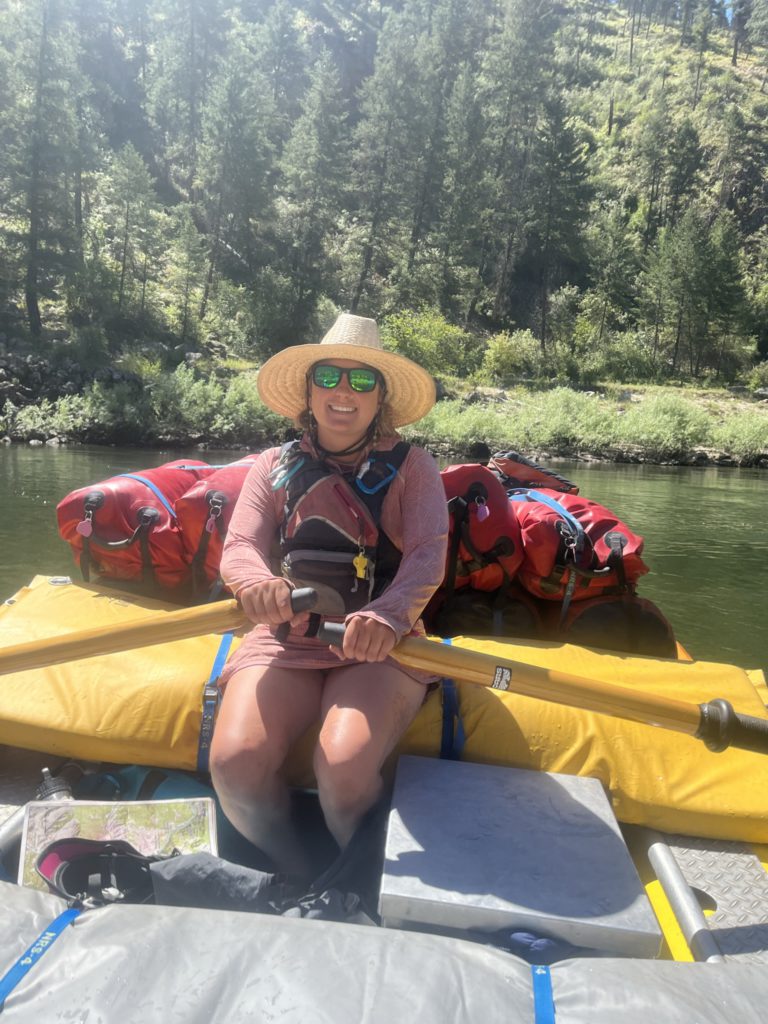 Many of the stories are hidden but inspiring. Take one of our guides Nina Martynn, a 29-year-old from Quincy CA. By rights, she says, she shouldn't be out here, much less working such a physically demanding job. The condition she was born with has required multiple orthopedic surgeries and a long search for the right surgeons. Many simply said they couldn't help her. She was in constant pain.
"I had not learned to advocate for myself," she explained. "I went from being an active kid to being told I'd be in a wheelchair by 30. I was the only kid in my tiny school who had had surgery. I was on crutches a lot and they called me 'gimpy.' I was very competitive, but I was always the last person picked for sports teams."
But despite pain, Martynn went to college and afterward went "all in" and signed on for an outdoor recreation program at a local community college in her home town. A girl who never skied had to learn to back country ski; she had to kayak through rapids—all while in pain.
A professor who had multiple knee surgeries urged her not to give up. "He said there has to be someone out there to help you."
Meanwhile, her friends from school introduced her to white water rafting and, somehow, she was chosen as a trainee for OARS in 2019. No one knew about her medical issues, and she worked hard to be a contributing member of the team.
"I didn't realize how hard it would be," she acknowledged. "It was a really hard summer."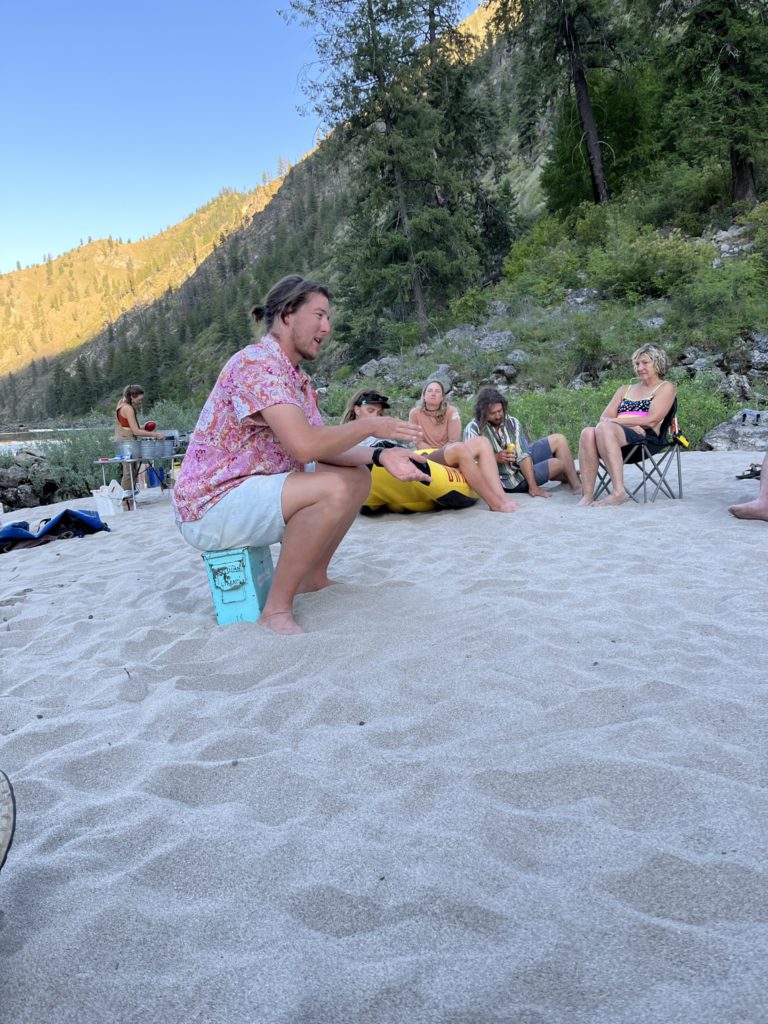 Then just before the pandemic, she found the right surgical team at the Hospital for Special Surgery in New York. She had two major leg surgeries a year apart, the first in January 2020, the second in early 2021. She was on crutches for eight months and was healing for nearly two years. And while not totally pain free, her condition is greatly improved.
And she is back working as a river rafting guide in Idaho on the Salmon River. Impressive? You bet.
"I'm stubborn," she said, noting that it took her a long time to be comfortable on the water. "But that didn't stop me." But the thought of getting back to the river helped motivate her throughout her recovery. It paid off. In winter, she works with troubled teens in a wilderness therapy program.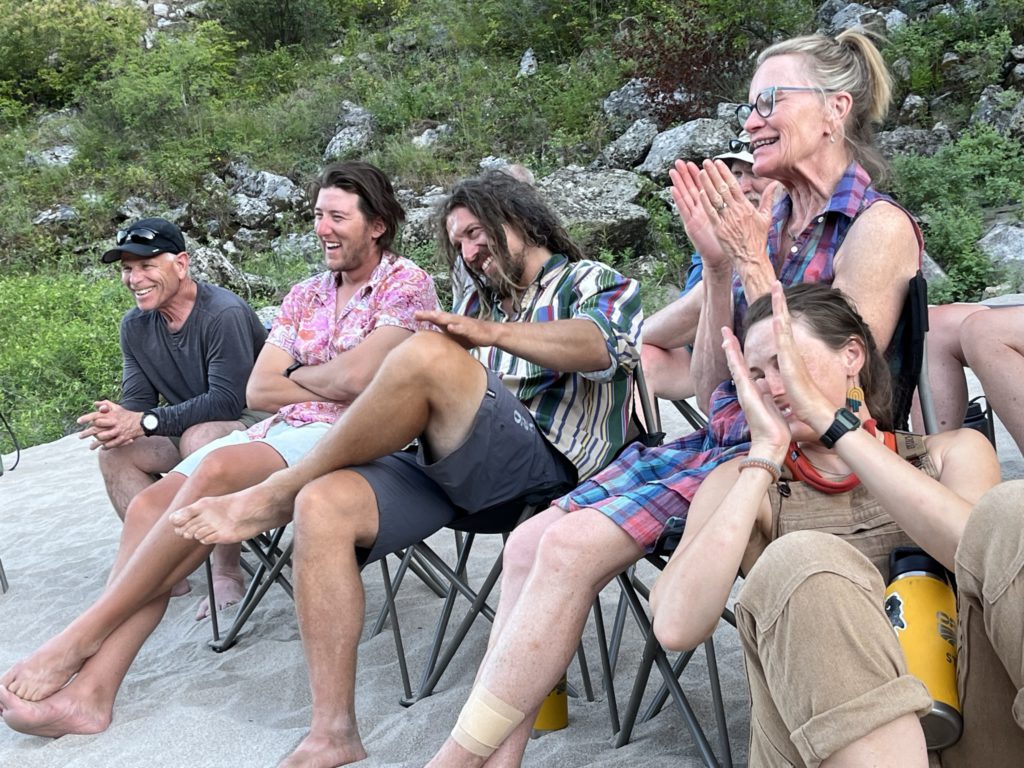 "Last summer was magical. There is something magical about connecting to the river, to history," Martynn said. "It feels really good to use your body. I feel strong and alive. And for a few months, you can disconnect and prioritize being present. When you are going through a rapid, that is the only thing I can be thinking about. You are so focused, so in the moment. There is nothing else like it, except maybe another extreme sport. You learn to trust yourself. If you hesitate, that's when things go wrong.
That is such a life lesson, she suggests. "You have to be comfortable being uncomfortable. "You have to believe in yourself."