By Eileen Ogintz
CRESTED BUTTE, CO. (July 16-19, 2020) — It's nice to have such well-informed tour guides.
We're hiking through the wildflowers—red and purple, yellow and pink–up to Beckwith Pass, outside the tiny (year-round population 1650) Colorado Mountain town of Crested Butte, renowned for its beautiful wildflowers and known as "The Wildflower Capital." Any other summer, there would in fact be a big Wildflower Festival.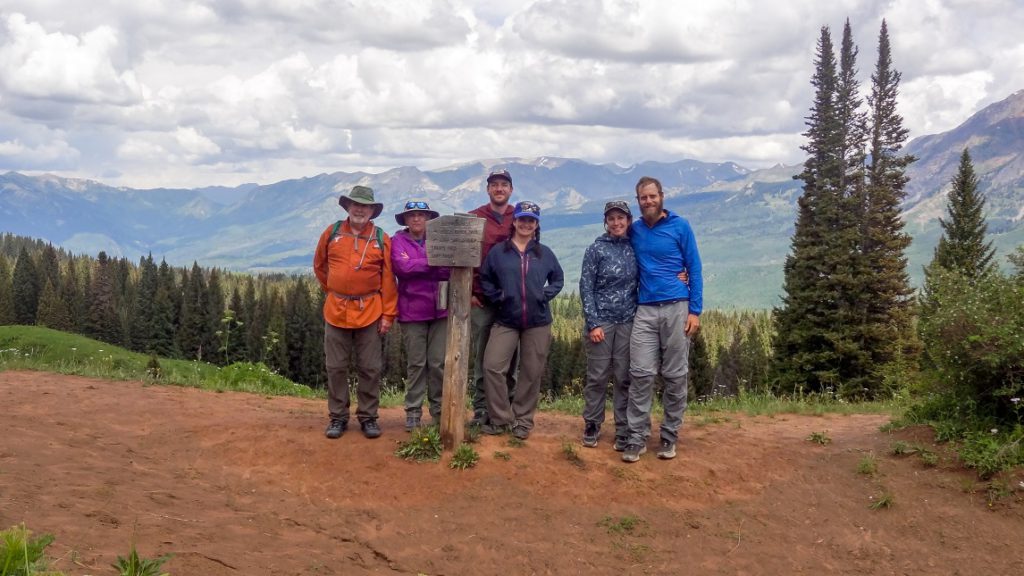 Not this year, though Crested Butte is packed with tourists this summer, we seem to have the trail mostly to ourselves. My daughter, Mel Yemma and her partner, Hank Lockhead, have lived here for several years. Avid outdoors lovers, they know the trails—both for mountain biking and hiking—well.
We are staying at the base of Crested Butte Mountain Resort at Elevation Hotel and Spa. For a family that doesn't want a condo, this place is ideal—spacious rooms (ours also has a pull-out couch), microwave, mini-fridge , sink and coffee pot  and a view of the mountain.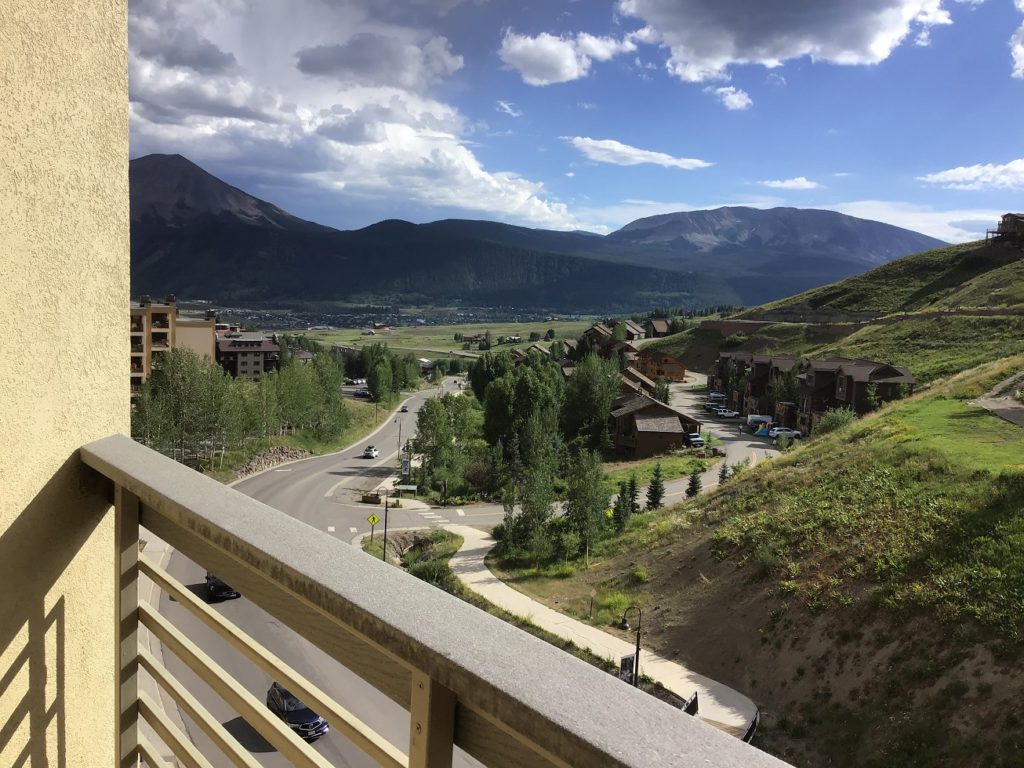 There is an on-site ski/bike rental  shop, a full-service spa, fitness center and a patio ideal for takeout this summer with spectacular views of the mountain. You can use the hotel's online ordering system for contact-less ordering and payment for everything from food, room cleaning (this Pandemic summer only on request) and more.  And it's dog friendly too.
We see people on their way out for adventures biking and hiking and their way back, most wearing masks, dogs in tow.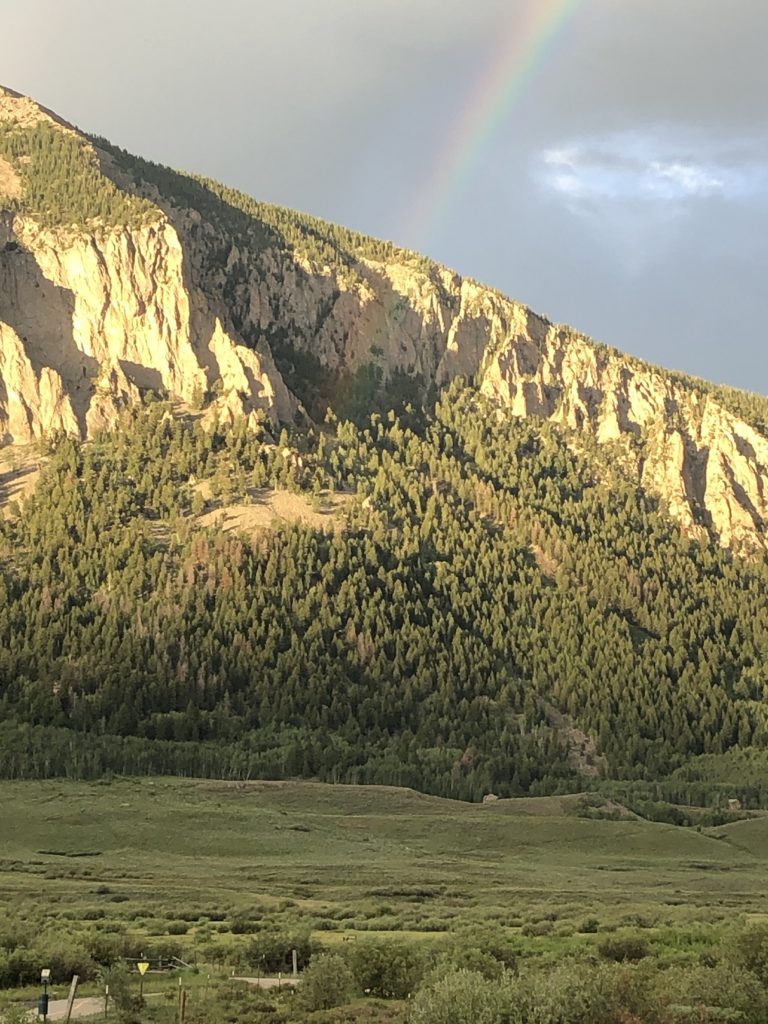 Mt. Crested Butte is especially popular with bikers and you can rent a bike in advance here and store with the hotel's complimentary valet service.
Those concerned about social distancing will find staying on the mountain is much quieter than in town, may be less expensive with Elevation Hotel packages and there is a free shuttle back and forth with required social distancing and mask-wearing on board. The buses run every 20 minutes and take about 10 minutes to get to-from town.
A six block stretch of Crested Butte's main street Elk Avenue, chock-a-block with restaurants and shops, is on the National Register for Historic Places—this was a mining town back in the day. This Pandemic summer, Elk Avenue has been made one way to allow for more outdoor socially-distanced seating and masks are required for those strolling on Elk Avenue.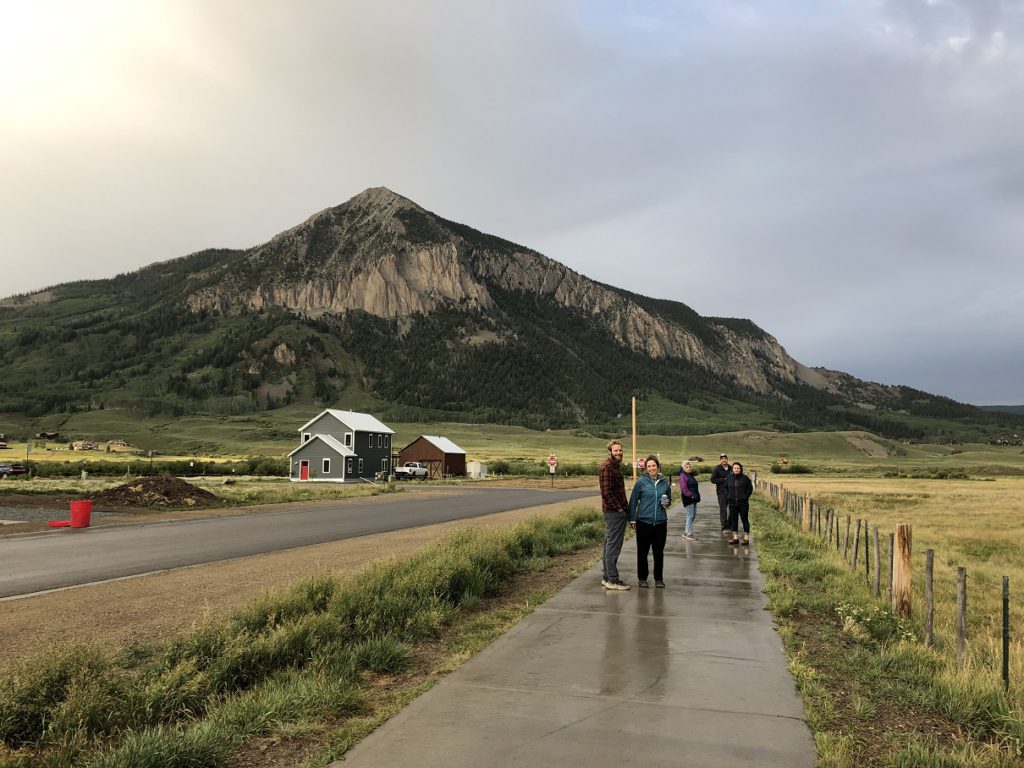 Crested Butte is paradise for outdoors' enthusiasts, surrounded by seven wilderness areas. It is more difficult to find a place to camp (legally) than a hotel room. We've come this weekend in part because my older daughter and her husband, Regina and Dan Foldes, are visiting. They came on a road trip from San Francisco, camping along the way. Despite being city dwellers, they are avid hikers, backpackers and mountain bikers out here.
The town is home to www.crestedbuttemountainbike.com, which is responsible for maintaining and advocating for more than 450 miles of single track trails around Crested Butte. Check out their Trail Report for information on the summer trails and peruse the rides section—you can ride right from the base of the mountain near the Elevation or in town as well.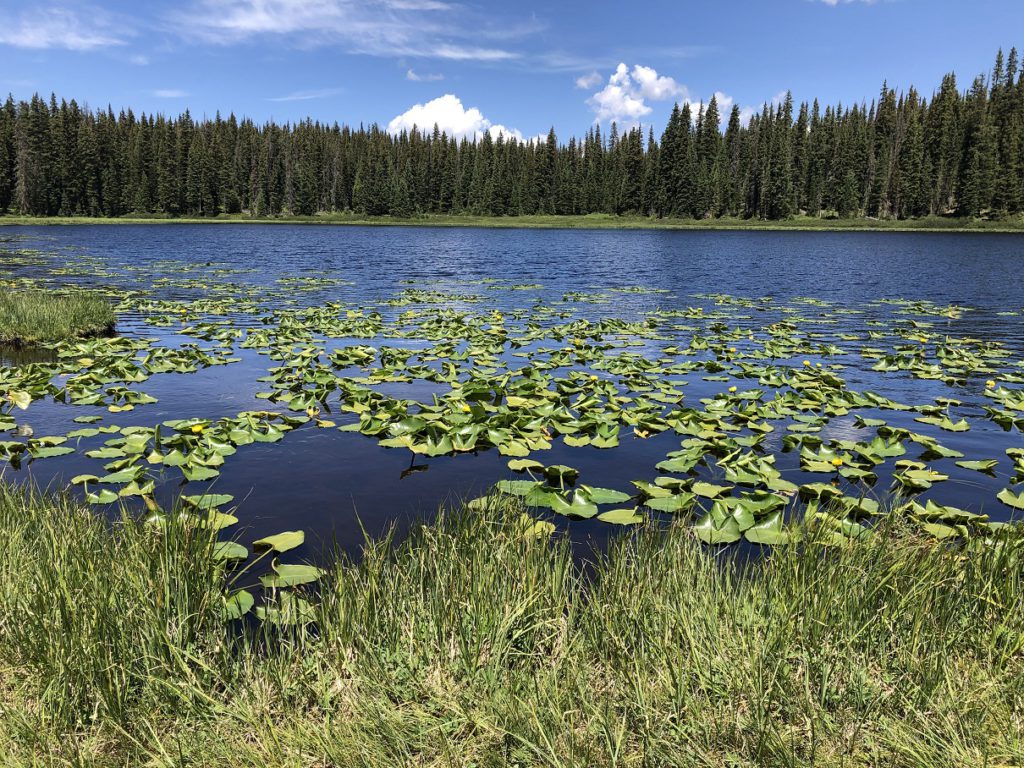 Like many families, we haven't seen each other since early last winter. And we really looked forward to this visit. On the third day, we are on another hiking trail—to Lily Lake. We admire the lily pads and the abundant wildflowers, including the purple Elephant Heads (that look like tiny elephant heads) and Magenta Paintbrushes. There is plenty of room to social distance—and cool off—we step off the trail as other hikers and bikers pass occasionally.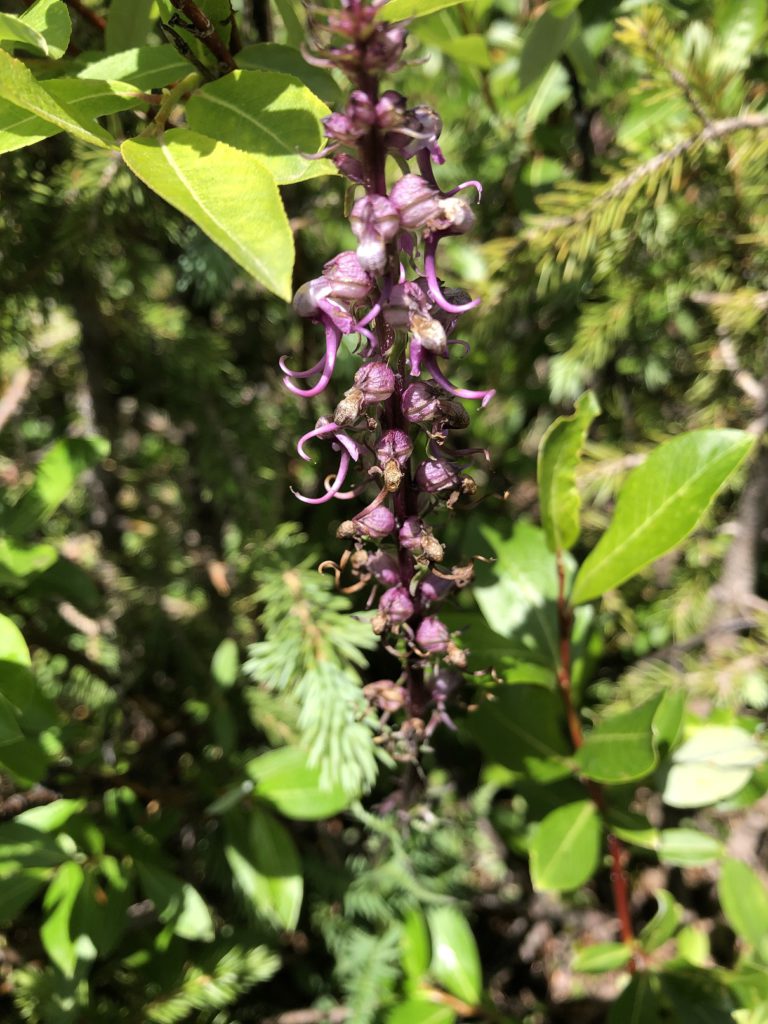 By the end of the seven-mile hike, we've shared a lot of memories, aired some grievances, apologized, and made some great new memories to laugh about on a future reunion.
We are all smiles. This is way better than a Zoom call.