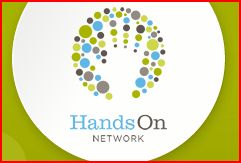 I've spent the last two days at Disney World watching as parents and grandparents–for the most part happily–spend lots of money to make the magic of make believe come alive for their kids whether they take them to breakfast or tea with princesses, let them "become" pirates or prance through the parks in full princess regalia. "Watching her brings tears to our eyes," one mom said of her five year old daughter.
Money well spent, they all agree. This week, Disney announced that although it is only March, they have already given out the million free tickets promised to those who participated in the "Give a Day, Get a Disney Day" in partnership with the Hands On Network and designed to encourage families to give back to their communities through volunteer service.
These families have until Dec. 15 to redeem their tickets so if you see some people at Disney World smiling more broadly than usual, you'll know why. Let' hope that even without free admission to see The Mouse, we all will do our bit for our communities this year-and then reward ourselves and our kids if not with a trip to DisneyWorld, at least in some way.