By Eileen Ogintz
VAIL, CO — How about a Bourbon Cowboy?
No, it's not a drink at the popular Remedy Bar at the Four Seasons Resort Vail.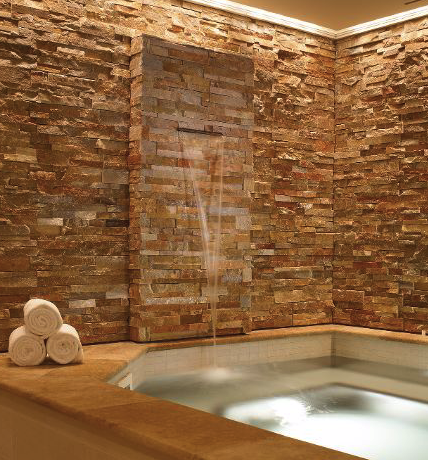 It's a popular treatment—especially for guys at the resort spa, at 17,000 square feet with 13 treatment rooms and separate indoor hot tubs, cool plunge pool, sauna and steam for men and women, one of the largest spas in the Vail Valley.
"Definitely people are taking more time to focus on themselves and wellness on vacation," said Mary Gunderson, the spa director.
That includes men who come for a restorative massage after skiing including the "brew and renew" that incorporates warmed cans of Crazy Mountain Brew rather than hot stones. The treatment finishes with a can of cold beer.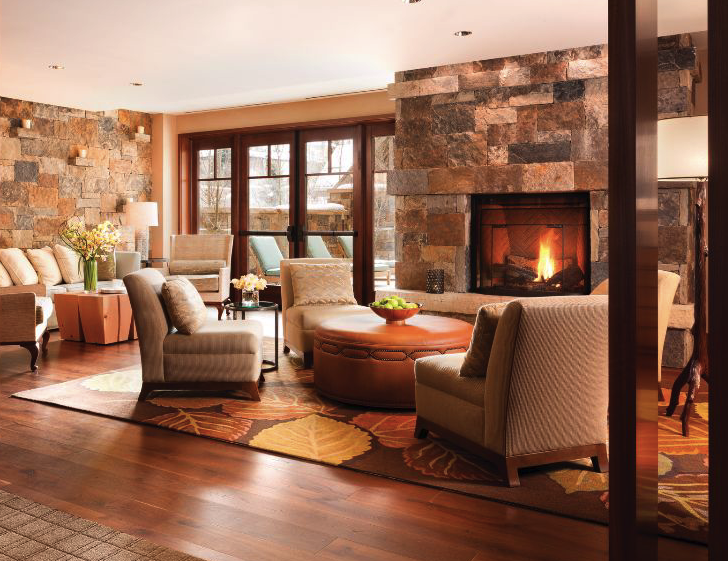 The Bourbon Cowboy starts with a hot milk bath (while you are sipping a glass of the locally distilled bourbon) followed by a warm Bourbon Bubbler exfoliation scrub and hot steamed towels. A 50-minute agave nectar oil massage follows.
Women love this treatment too, Gunderson said, sometimes opting for a glass of bubbly rather than the bourbon.
Sure it's pricey ($295), but guests here, Gunderson said, consider wellness an important part of their vacation experience.
"There is more of an awareness that people feel they need to take time for wellness," Gunderson said.  That might mean a morning Yoga or fitness class (complimentary at the resort, as is use of the spa facilities to guests).
"They want to see results," Gunderson said. I certainly did after the Intraceuticals Oxygen Rejuvenation Facial that includes increasing oxygen uptake in the skin—especially important in high-altitude Vail.
Therapists will offer guests tips on stretching, sun protection (reapply that sunscreen a few times a day!) and hydrating your skin (it is a lot drier here!). And of course, drink a lot of water to prevent altitude sickness. The Spa Lounge even offers coconut water that will replenish electrolytes.
Gunderson said the spa is an "adult" space so treatments for kids aren't encouraged, though mani-pedis for little girls (at $35 each) are offered and teens 14 and older may receive treatments—in many cases, moms see this as a way to spend time with daughters.
Today, she said, as spas are considered mainstream, resorts are seeing younger people and men. This resort, in fact, has a separate men's barbershop popular for guests for a shave and haircut.
In summer, the spa cultivates an herb garden and everything from lavender to mint are incorporated in the treatments as are local brands — everything from the spirits to massage oils to a men's skin care line. "It is all about experiential travel and the spa is part of that," explained Gunderson.
So are unique experiences that the Four Seasons offers in spades for those who can afford the tab—the "Steak Out" picnic to bring up the mountain or even better, having a chef prepare signature Flame steaks atop the mountain. You might take a special tour of Vail's famous back bowls with a local celebrity who will offer stories of the early days of the resort during a chef-curated picnic lunch at the resort's Blue Sky Basin.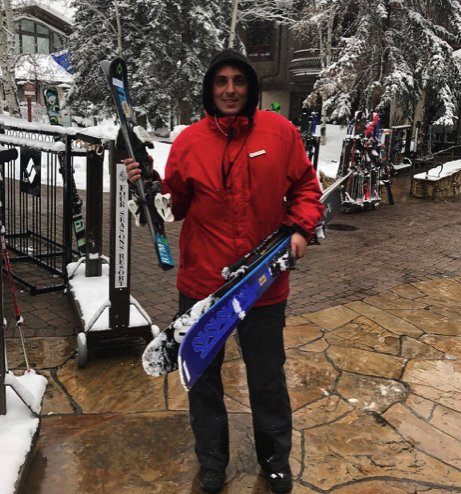 There is also a ski concierge service – the resort will shuttle you to a separate facility near the Vail Village Gondola where your warmed up boots await, along with a team of employees who will cary your skis and poles to the gondola.
The spa is also a respite, she explained, for women who may not to ski as much or as hard as the men (and kids) in their lives. "They bring a book, relax in the lounge, order lunch," she said. Another plus: The adjacent Kids for All Seasons for kids ages 5-12 is open 9-5, in case kids aren't skiing so moms have no reason to feel guilty for taking time for themselves.
In summer, of course, Vail is just as popular with outdoors lovers who come to hike, mountain bike, fly fish and go river rafting. And just like in winter, vacationers are looking to include a spa experience as part of their vacation.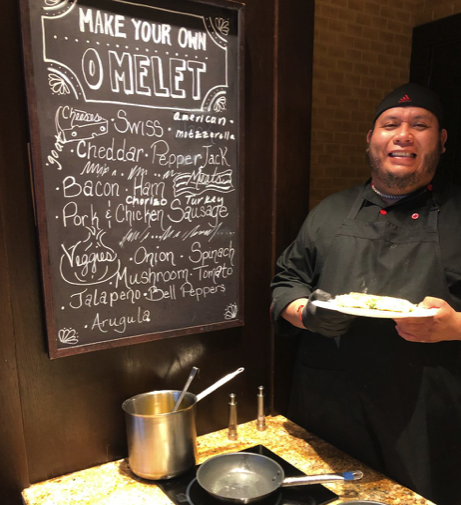 Meanwhile, you've got to love the breakfast buffet at the Flame restaurant — freshly made waffles and omelets; bagels, lox and cheeses; smoothies including "The Green Machine," freshly made chocolate croissants, bacon and sausage, potatoes perfectly crisped, house-made hot sauces—one of the best breakfast buffets I've seen albeit an expensive one ($45.)
Beginning this spring, the Four Seasons Resort and Residences Vail will begin a phased $40 million renovation but the spa will continue to operate as usual and the resort will remain open.
We are staying in one of the new model rooms—rooms here already are the largest in the Vail Valley—and here with a sleeper sofa and bathroom with separate shower and commode, this can really work for a family. The kids, of course, will love the fireplace, outdoor hot tubs and the area with pool tables and arcade games.
"People don't want to worry about the details on vacation," said Gunderson.
The Four Seasons Vail—as long as you can afford it—certainly delivers.