By Eileen Ogintz
Tribune Content Agency
As if family trips to the snow aren't difficult enough!
All of the gear, the risk of bad weather, getting kids to and from ski school on time, and planning meals.
Having raised three snow-loving kids, I can honestly say there is no vacation that is more labor intensive, or rewarding, than a trip to the snow. That first time your 7-year-old beats you down the slope, the talks with your teen on the lifts that there never seems to be time for at home, watching your kids build self-confidence mastering new skills. And then there is the day they no longer want to ski with you because you are "too slow!"
That said, I don't think we ever made it to ski school without forgetting or losing something (a glove, a ski pole, sunscreen). This year, those hassles seem so minor as snow lovers have to deal with the impact of COVID-19 when heading to the snow is risky.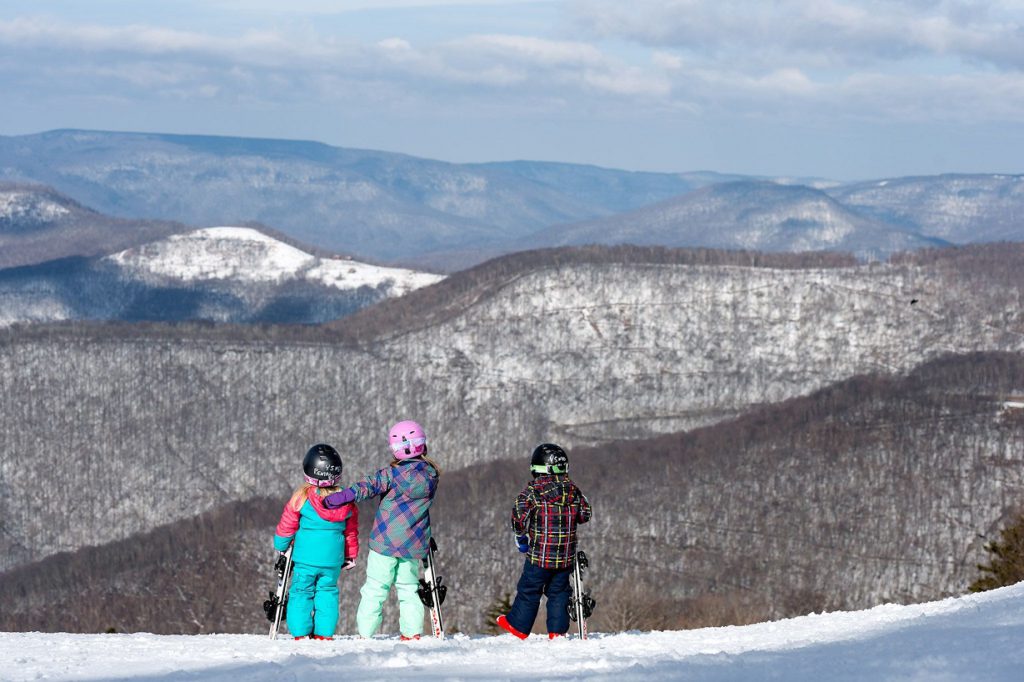 Snow resorts will begin to open in early November — Keystone Resort in Colorado the first week in November. (Keystone Resort allows kids to ski free all season.) Many others, from Vermont to California, will open before Thanksgiving, promising to be ready with additional protocols to keep us safe.
That means the experience will be different. It's too soon to tell how much. Be forewarned there will be fewer food options on the mountain (this may be the season to brownbag your lunches. For those who don't want to be bothered, the tony Viceroy Snowmass will make you brownbag lunches you can take up the mountain while the Town of Mountain Village near Telluride, Colorado, is repurposing old gondola cars for individual dining), longer waits to ensure social distancing in food venues and less apres-ski options. You will need to make advance reservations for lift tickets, and you may not be able to score lift tickets for the most popular holidays.
"The best tip I can offer is to be flexible," said Dan Sherman, chief marketing officer for Ski.com.
Resorts promise smaller ski school classes, new rules on who can ride gondolas and lifts together, and limited capacity on the mountain so that it will be possible to social distance outside, as well as inside. Lodging may also operate with limited capacity.
"We will tightly regulate the number of daily lift tickets that will be available," said Rusty Gregory, CEO of Alterra Mountain Company, which operates 15 resorts, including Steamboat and Winter Park in Colorado, Squaw Valley in California, Deer Valley in Utah and Stratton and Sugarbush in Vermont. Priority will be given to season pass holders.
"In normal years, travelers tend to think about and book their lodging first and then look at lift tickets second," said Sherman. This year, he said, with resorts requiring reservations or limiting the channels through which their tickets are sold, Ski.com is fielding lots of queries from those simply trying to navigate the new normal. "It can be intimidating at first," he said.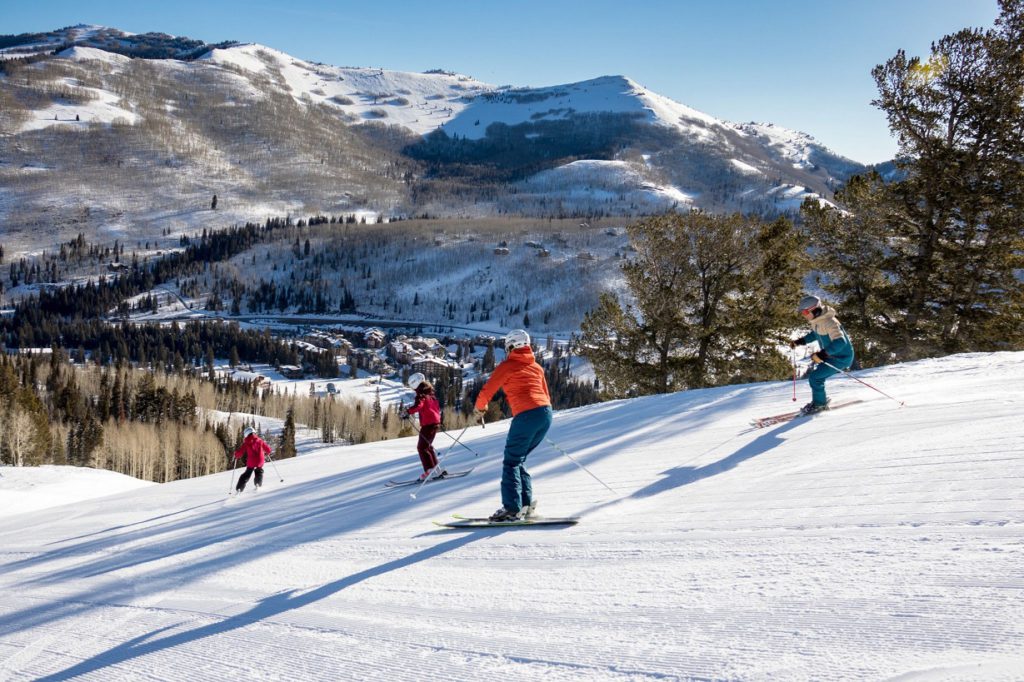 Taos Ski Valley in New Mexico, for example, will operate at 50 percent capacity; New Hampshire Ski areas have announced that they will limit admission to guarantee social distancing. Vail Resorts, which operates 37 resorts in the U.S and abroad, including Stowe in Vermont, Breckenridge in Colorado and Northstar in California, is capping ski school classes at four for 5- and 6-year-olds and six for older kids and adults. Advance reservations will be required for ski school, as well as for specific-day lift tickets. (If guests plan to only ski a few days, consider the Epic Day Pass, with which guests can choose the number of days they'd like to ski – from one to seven.)
"For the vast majority of days, we anticipate we'll be able to accommodate everyone who wants to ski and ride at our resorts," said Vail Resorts spokesman Sara Lococo.
That's assuming the resorts can stay open, despite the pandemic. (They are offering various guarantees to pass holders should they have to close.) Nor can anyone anticipate how much snow we will have with more than 45 percent of the continental U.S. experiencing drought.
The National Ski Areas Associations has a new "Ski Well, Be Well" website designed to reassure skiers and riders that the industry is committed to providing safe outdoor recreation that will promote health and reduce the risk of infection with "acres upon acres of wide-open natural space," said Kelly Pawlak, president and CEO of the NSAA
Visitors must do their part too, wearing face coverings inside and out, maintaining at least six feet of distance on lift lines and getting food, and not grousing when lifts and gondolas are limited to just your group.
More families bound for the snow are likely to drive this year and with remote work and school, they may stay longer and not pack all of the on-slope action into a few days, perhaps taking time to snowshoe or snowmobile, zipline or even visit a national park (like Yellowstone) in winter. To that end, the historic Alta Lodge in Utah, one of the few all-inclusive ski resorts in the continental U.S., plans to extend its kids-free offer beyond early season.
Many believe that smaller resorts — like the aptly named 11 Colorado Gems and those in the Midwest and Pennsylvania will have a well-deserved moment with families opting for places that offer significantly cheaper lift tickets, less people, and cheaper lodging. (Consider that with a Gems card, you can get two-for-one lift tickets for just $35.)
The one bright spot: With families not flying or tied to traditional school vacations, they can be more spontaneous.
Let it snow!
©2020 Eileen Ogintz. Distributed by Tribune Content Agency, LLC.