By Eileen Ogintz
PORTO, Portugal — Field trips are the same wherever you are—the kids are giggling; teachers struggling to keep order.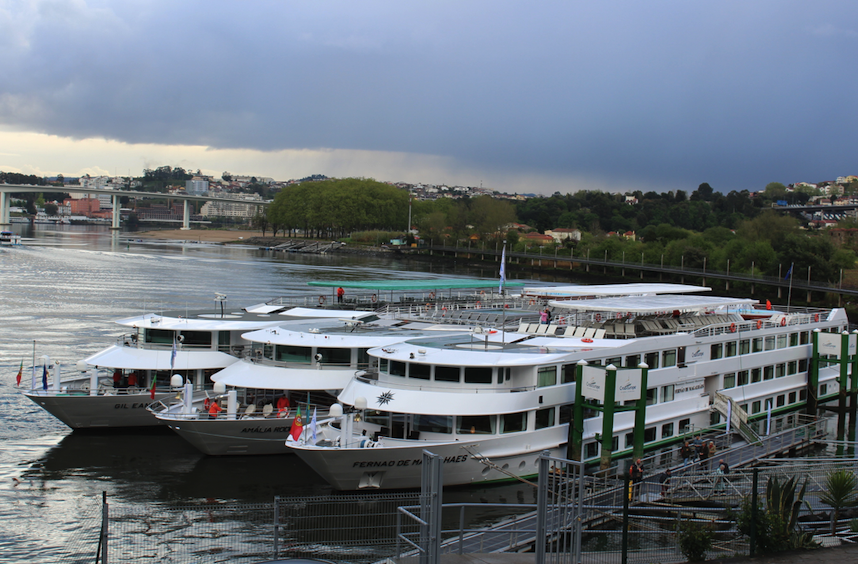 This morning we are in Porto, Portugal's second largest city, and find ourselves in the city's Electric Tram Museumcourtesy of a shore excursion on the CroisiEuroperiver cruise we are taking on the Douro River in northern Portugal through what many believe is the most beautiful wine region in the world with vine-covered slopes everywhere.
This region has become so popular with Americans that TAP Air Portugal now has some 30 non-stop flights a week from the USA and many daily flights from Lisbon which take under an hour. TAP is adding 15 more US-Portugal routes this June from Chicago, San Francisco and Washington DC.
According to Frommer's Portugal, roughly translated Rio Douro means "river of gold," which may refer to the way the water glows at sunset or the riches that the wine trade has brought.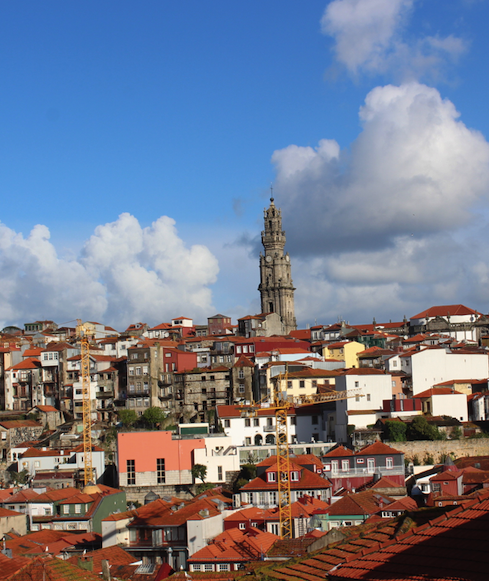 CroisiEurope is a French company and most of the 100-plus passengers are from France and Belgium. We may be the only Americans and there are a handful of English speakers from the UK and a few others from Singapore, Spain, Scandinavia and Switzerland. The average age on board, I'm guessing, is 60-plus.
At meals, we are seated at a designated "English speaking" table.
There are no kids aboard, though there will be this summer when CroisiEurope is offering some kids-free sailings, including in Portugal at the same time TAP Air Portugal is increasing airlift from the USA, including non-stop flights from San Francisco, Chicago and Washington DC.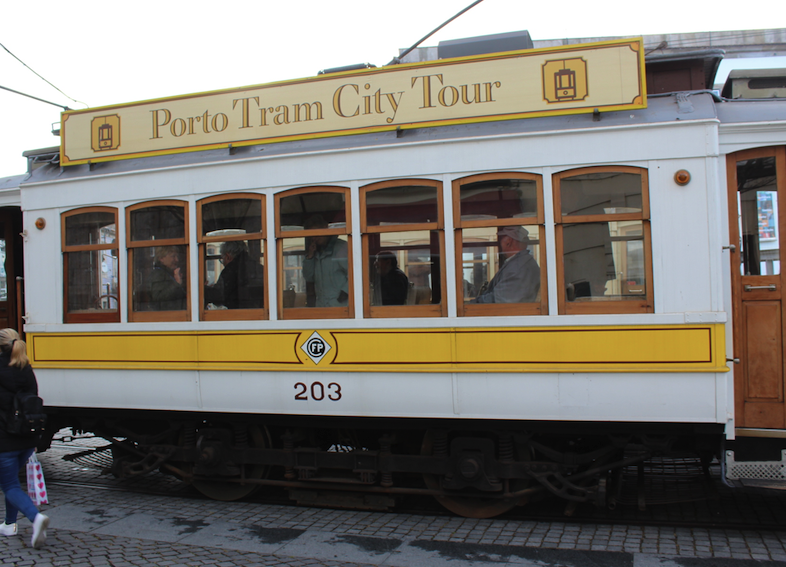 I'm thinking how interesting it might be for American kids to spend a week on one of these cruises exploring a foreign country with European kids. Somehow language doesn't seem as much a barrier for kids as it is for adults. There will be, I'm told, special activities on board as well as excursions.
Americans are increasingly heading to Portugal and several river cruise companies are catering to them are in the Douro Valley. But CroisiEurope has the most ships here including the new Amalia Rodriguez, which just had her first cruise a few weeks ago and which we are aboard.
The staff speaks multiple languages, of course, and our freelance tour guide, Isabel Cristina S. Silvz, who says she often guides families in all areas of Portugal, offers her commentary both in English and French.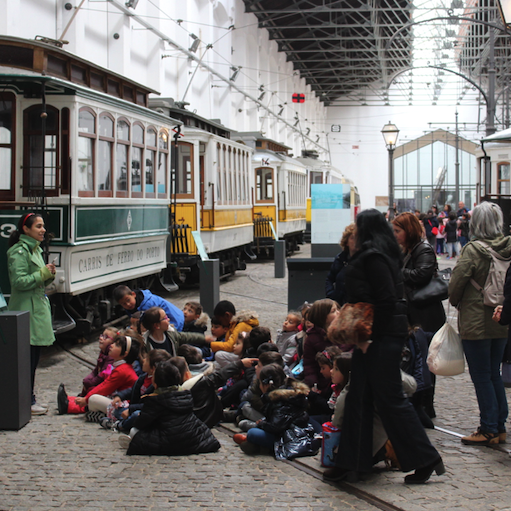 The excursions are pay-as-you-go, although most Americans who book through travel agents can get their excursions included in their inclusive price. There are no menus at lunch or dinner, but the food is excellent and decidedly French—four courses with cheese before dessert. And those with special diets can order ahead for special meals. Everyone else is served the same thing and no one is complaining — roast chicken for lunch; Sea Bream for dinner. Breakfast is a buffet but European style (instead of pancakes and scrambled eggs, there is musili and yogurt, cheese, ham and baguettes, as well as eggs and sausages. I only regret there is no workout room onboard!
We tour Porto via the historic electric trams that wind their way up and down the hilly city, as the cable cars do in San Francisco. Once the way locals got around, today they are the purview of tourists—and school groups. Which is why we meet up with the school kids at the Tram Museum who are getting a lesson in public transportation today. (Who knew the idea for these trams first came from San Francisco's cable cars?)
In Portugal, our guide says, people say Porto works while Lisbon has fun. Porto is indeed a major commercial center. Its historic center is a Unesco World Heritage Site as is the Douro Valley. We learn that Gustave Eiffel built the Maria Pia Bridge here in 1877—before the Eiffel Tower.
There's even a Harry Potter connection: author J.K. Rowling taught English here and was briefly married to a Portuguese journalist. Lello bookshop–which now charges admission—is said to have inspired Flourish and Blotts, where junior wizards browse for books of spells and the Hogwarts uniforms resemble the capes worm by Portuguese university students. Some even suggest, Frommer's reports, that the broomsticks that are flown in the game of Quidditch could have resulted from the Escovaria de Belomonte store that sells handmade brooms and brushes.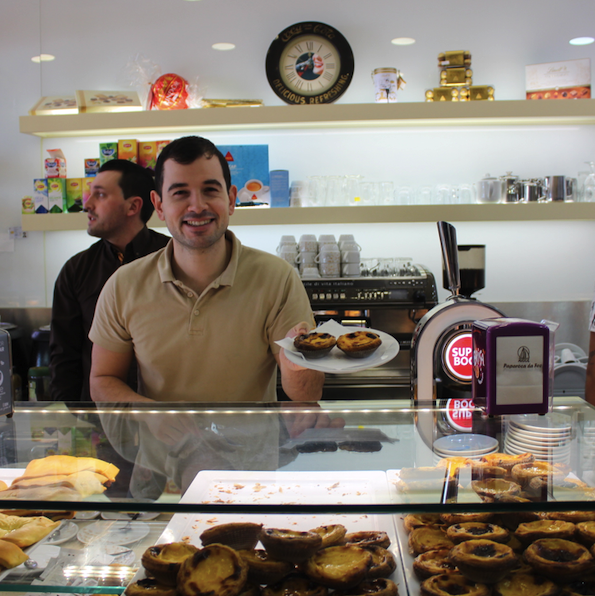 We stop for a traditional custard-filled pastry called pastel da nata and a glass of port. Porto is, of course, famous for port wine-–a major export for centuries–but visiting the caves along the riverfront and the traditional Ribeira district will have to wait until the last day of our trip as will Serralves, Porto's famous modern art museum with a big collection of work by Joan Miro.
Port was invented when exporters in the age of sailing ships added brandy to Douro wines to prevent them from spoiling during the long voyage to England. Today, the whites often are served as an aperitif while the sweeter, heavier red ports accompany cheese or desert.