'By Eileen Ogintz
ABOARD THE UNIWORLD RIVER COUNTESS IN VIENNA, ITALY — A cappuccino or espresso… a cocktail or a mocktail… a snack… a pizza with French fries… whatever floats your boat.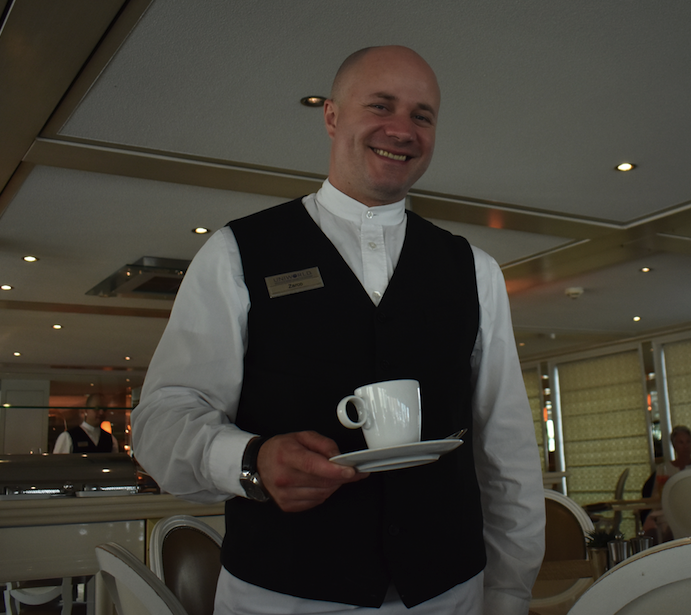 Whatever he 101 guests aboard the Uniworld River Countesswant, the 42 crew members from a dozen countries—everywhere from Bulgaria and Romania to Britain, Switzerland and the Czech Republic, accommodate with a smile.
Tipping is included on Uniworld so they aren't providing service in order to ingratiate themselves, rather because they genuinely seem to enjoy their jobs and want you to enjoy their experience.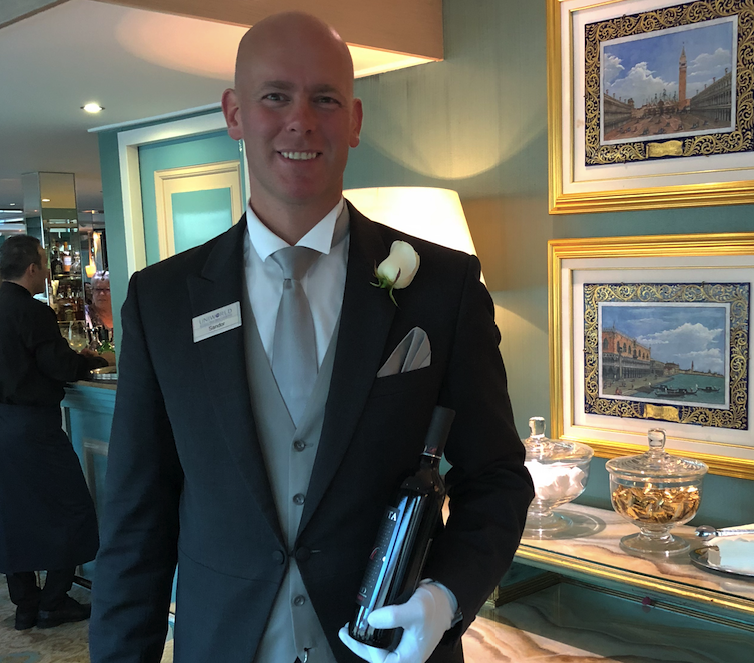 "Have you had a good morning," our Butler Sandor Tomasek, who is from Hungary, asks as we return for lunch. For the four suite cabins on board, he replenishes the liquor, soft drinks and leaves little snacks.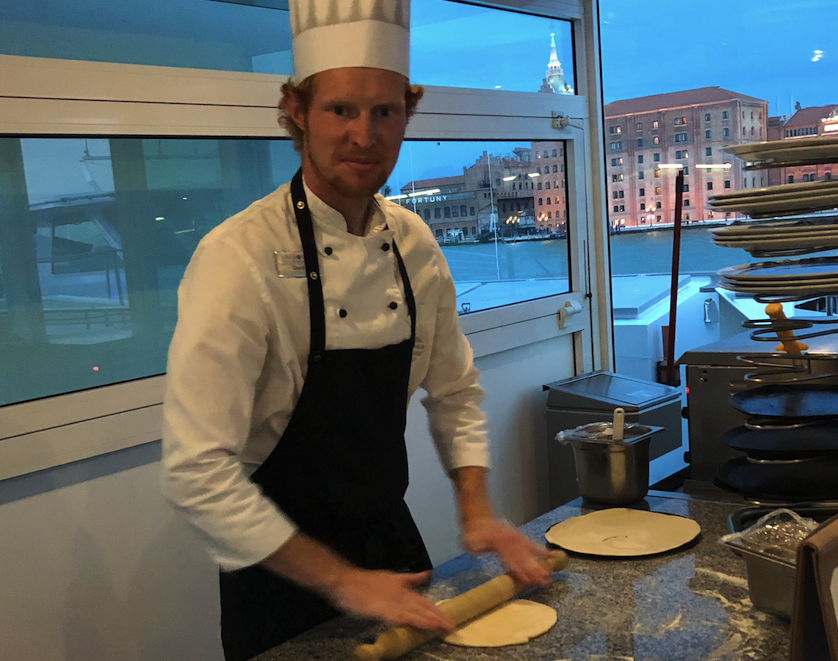 David Greenhalgh, from Manchester England, is making fresh pizzas in the evening for those who prefer a more casual dinner in a glass-enclosed area on the sundeck in the Sienna Salon.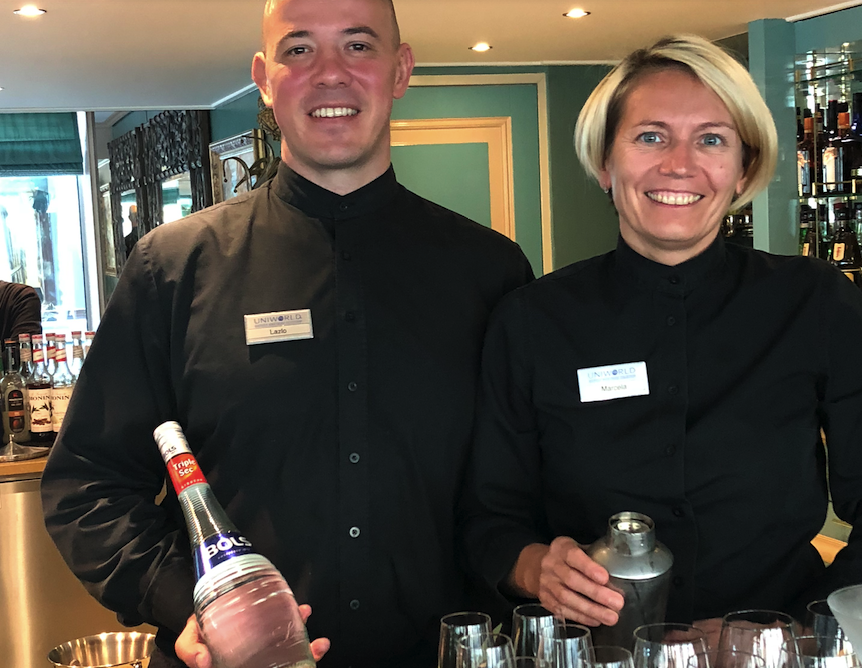 Laszlo Besze, from Hungary, and Marcela Vsetickova, from the Czech Republic, makes sure we don't have empty glasses during cocktail hour (drinks are also included on this cruse.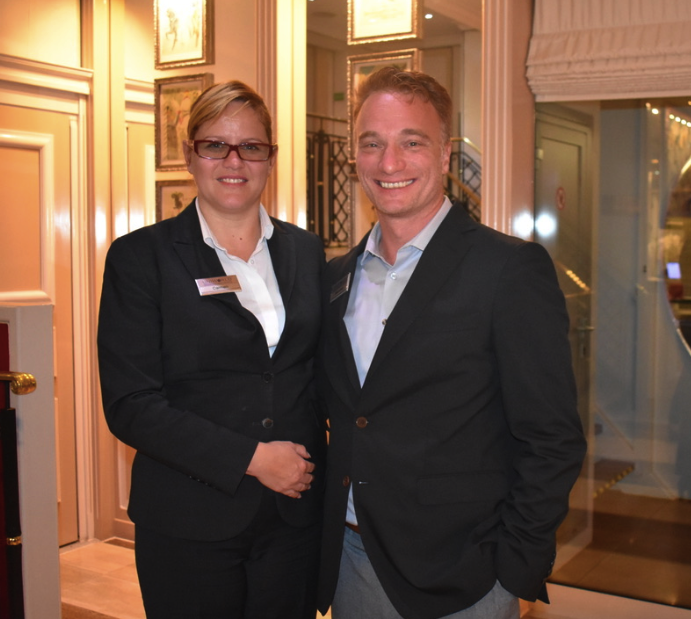 Our cruise manager Damiano Olivieri (Italian-Swiss) demonstrates Italian hand signs every night while Carmen Mladenovic (Romania), the hotel manager, looks too young to have a ten year old. Her advice: "Let yourselves Just get lost in Venice," she says.
Thanks to Receptionist Adrian Dumitrescu, from Romania, for organizing a water taxi so we could catch up with the group heading to outer Venetian Islands when they left a few minutes early–before we arrived.
Carmelo LaRosa, from Italy, Bartos Medzialek from Poland and Zargo Georgiev from Bulgaria make us all feel like VIPs at meal times, while Walter Portopac oversees the dining room with an eagle eye and a smile.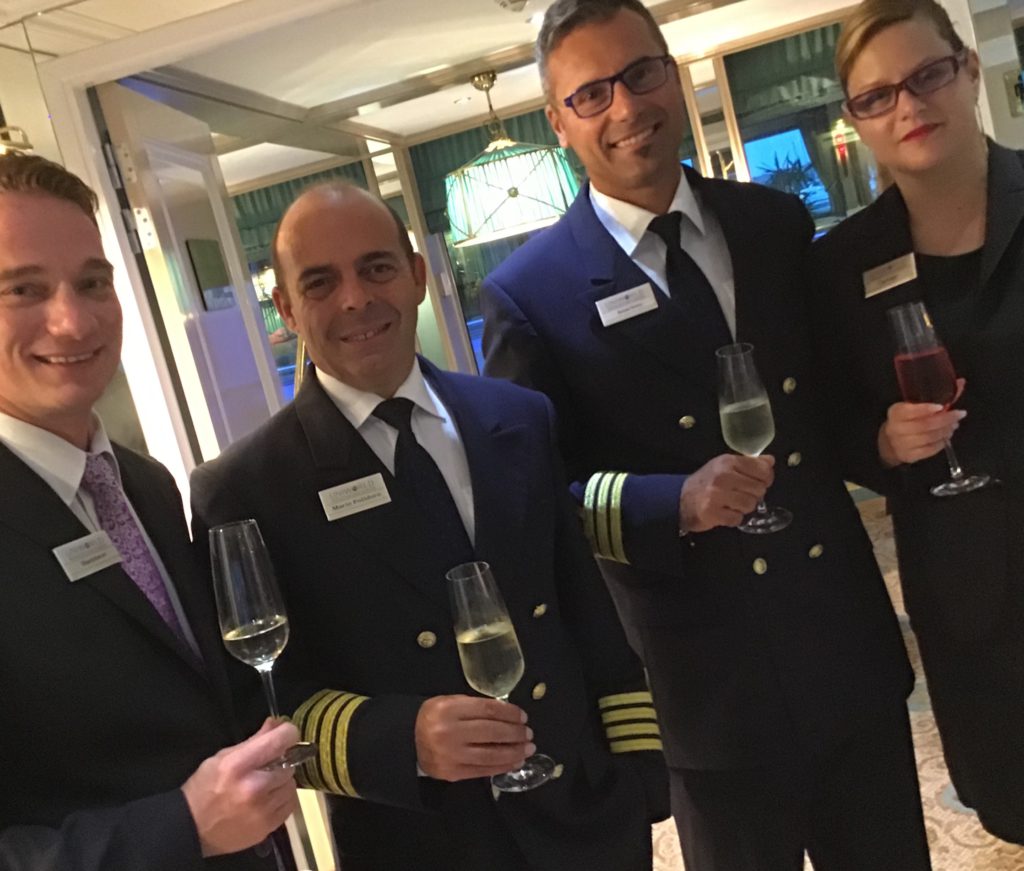 And of course thanks to Captain Mario Polidoro and his sailing crew for keeping us safe. Thank you all! Know that your passengers appreciate all you do for them and how hard you work!