By Eileen Ogintz
As if the holidays aren't stressful enough for families. Just the hosting or being a guest… the inevitable squabbles are enough to make even the most even-tempered person despair.
Now we have something new—and far more serious to consider: Is it safe to even get together? What do we do if families aren't on the same page about public health guidelines? How do we decide what is the right thing to do?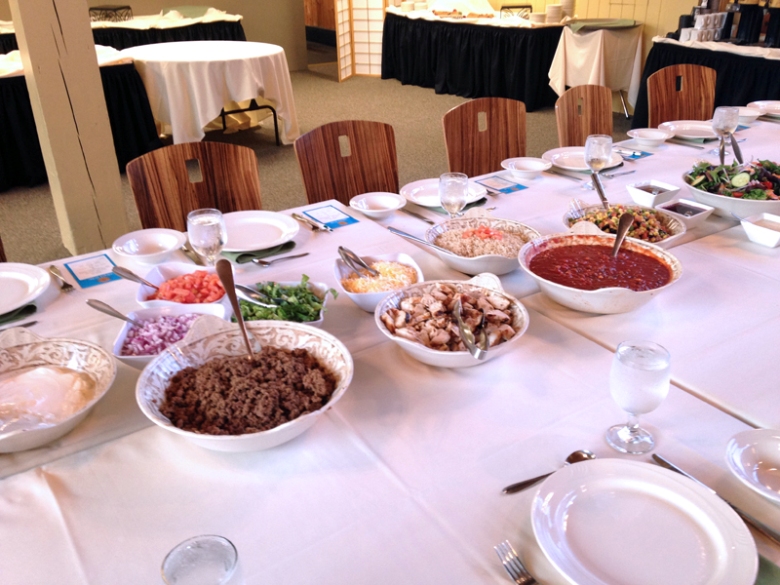 I put those questions and more to experts around the country:
Dr. Nicole Iovine, is a professor at the University of Florida where she is UF Health Chief Epidemiologist and leading COVID-19 efforts in UF hospitals.
Dr. Henry Bernstein is a Professor of Pediatrics at Zucker School of Medicine at Hofstra/ Northwell on Long Island and a spokesman for the American Academy of Pediatrics.
Dr. David Fassler is a professor at the University of Vermont Medical School and a child and adolescent psychiatrist.
Dr. Vaile Wright is a Chicago-based clinical psychologist and a spokesman for the American Psychological Association.
Should families simply forgo big holiday celebrations ?
Dr. Iovine: The safest is to forgo big family gatherings except for those you are living with. The risk is heightened indoors but I don't want people to think that as long as we eat outside, we will be safe. Eating outside is safer, but not as safe as not having people together. You have permission to skip Thanksgiving this year!
Dr. Bernstein: Overall, the safest way to prevent exposure is to not have a large gathering. But people need to realize this is an individual decision for your immediate family and more broadly for everyone at the gathering. Is anyone who will be there at risk for not doing well if they get COVID-19? We know, for example, certain racial and ethnic differences put people at higher risk, as do those individuals with chronic medical conditions.
How will they get to the gathering? Driving is safer than flying or taking a train. Where are they coming from? We wouldn't want to be traveling to or from states in the midst of surge … and that is a lot of states
We are all suffering from Pandemic Fatigue? How do we handle the holidays in the new normal?
Dr. Wright: Instead of looking at this as something taken away from you, look at it as an opportunity to do something different. Acknowledge that there are opportunities here. And consider what is most important to you about the holidays.
Dr. Fassler: Try and retain as many traditions as possible, even if in a modified form. Make an extra effort to connect by phone, Zoom or FaceTime with friends and relatives you'd normally see, and tell your kids what's happening, when and why. Kids can adjust to lots of changes, but uncertainty and indecision increases stress and anxiety.
Dr. Bernstein: Pre-pandemic we connected electronically at a Passover Seder with those young people in the family who were abroad. It worked very well!
How do we explain our decision to forgo the big holiday gathering to relatives and the kids?
Dr. Fassler: Make sure kids understand why this year is different and why people aren't traveling as much as usual. Gear your explanations to their age and developmental level using words and concepts they can understand.
Dr. Wright: Approach the conversation as effectively as you can with those who don't agree with your decision. Keep politics out of it. Say "I know you are disappointed… we know you are too. But we have to do what is best for our family."
If your mother or mother in law tends to guilt-trip you, write down what you want to say in advance and don't waver or second guess yourself.
What if divorced parents aren't on the same page about following public health guidelines and the kids are expected to visit the other parent over the holidays?
Dr. Wright: It is about having a frank discussion- express how you feel – always at center has to be the children's wellbeing. You have to do what you can do to keep the children safe.
Dr. Bernstein: Consult the mental health expert who has been helping the family manage. Speaking with a mental health expert may help the children and the parents find a balanced approach in handling the new holidays.
Holidays traditionally are the time to show off a new baby. Are they more at risk this year?
Dr. Bernstein: Certainly with young infants we don't want to pass them around like party favors –the immune system of a three month old is different than a three year old or 13 year…Their immune system is still developing and you certainly don't want to expose them to other infectious diseases, especially those they haven't been vaccinated against yet.
We also don't have much data on how COVID-19 effects pregnant women or their babies, though there are four million births a year in this country. That is all the more reason for pregnant women to be extra careful.
Should we be worried this holiday season about contracting the flu as well as COVID-19.
Dr. Iovine: We know people can be infected with flu and coronavirus at same time…IF you get a flu shot, your flu will be less severe, and you are less likely to transmit it. That's why it is very important to get a flu shot—even for young children (as young as six months.) It breaks my heart to see children die of the flu every year.
So many people think they don't need to worry about kids contracting COVID-19, that few do and if they get sick, they will recover quickly. Is that the case?
Dr. Bernstein: A recent study by the American Academy of Pediatrics suggested as many as 10 per cent of total cases in US are in children. And there is no question that how someone handles COVID 19 will vary from person to person… some potential symptoms can linger for a long time. We don't know which children will do well, which ones will get very sick or even die.
This Pandemic is less than a year old…the information is evolving with things changing almost daily.
We know adults are frustrated and depressed as the holidays approach and the Pandemic has gone on so long. Should we be worried about kids?
Dr. Wright We need to pay attention to our emotional and mental health of kids: They may be scared, frustrated and their routines have been significantly disrupted…remember that school provides structure and that is especially important for kids. Refocus on good selfcare, enough sleep, eating right, exercise and of course following the public health guidelines.
Dr. Fassler: If kids get moody or frustrated by the changes, acknowledge their feelings in an honest, consistent, and supportive manner. Let them know that lots of people are working hard to bring the pandemic to an end as quickly as possible and that they will be able to travel for the holidays and visit relatives at some time in the future.
We are hearing there may be a vaccine by the end of this year or the beginning of next year. What about for children?
Dr. Bernstein: From a pediatric perspective, it is only very recently that trials are beginning to include children and even then, so far only those 12 and older. There is no question it will be a lot longer to know if these vaccines are safe and effective for kids compared with adults.
Parents should talk with their kids and teens about why we must follow these public health guidelines, the value of wearing masks and social distancing, washing our hands. It is one thing for kids and teens to get information from the internet and social media and another for them to understand what it all means for their families.