We range in age from 30- to 70-something and there five former river guides among us
By Eileen Ogintz
What time is it? "For the next six days it doesn't matter," promises Kale Cimperman, the leader of our OARS five-night trip down the Main Salmon River in Idaho.
"I wear the watch this week," Cimperman said. He has been river guiding for nine years and is also a graduate history student focusing on—what else—the early river guides in the Western U.S.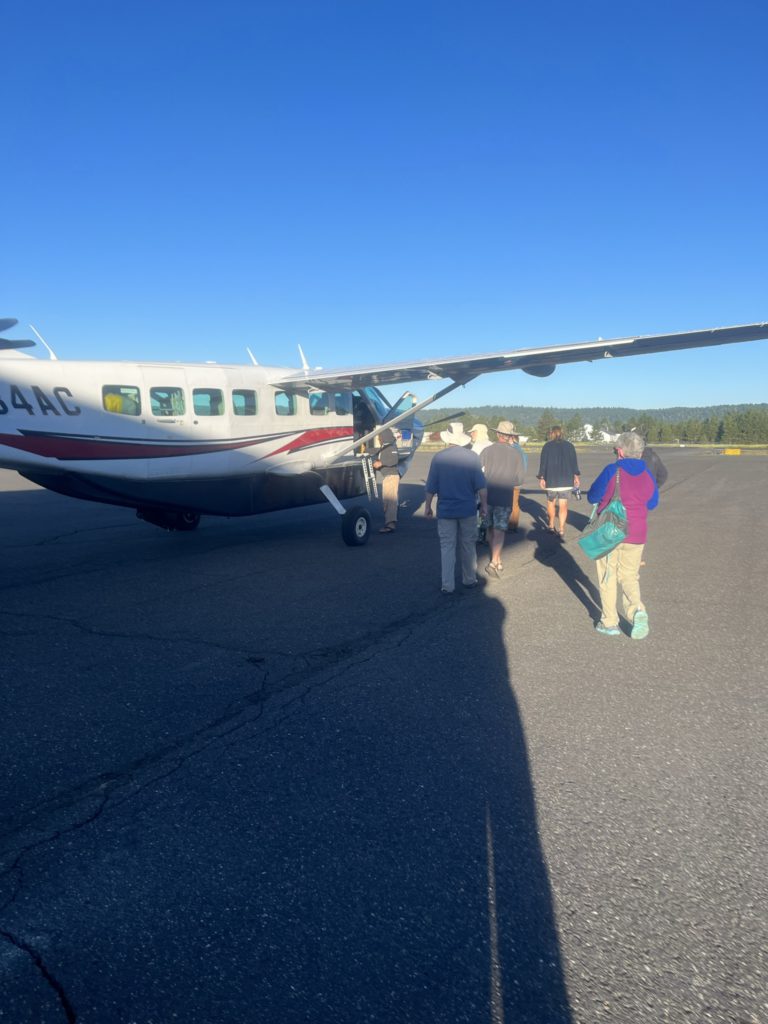 "Our lives are so centered about being here… being there… This is a time to just relax."
There are 22 of us on this bona fide adventure. Most have river-rafted before. We range from 30-somethings to 70-somethings. The group includes five former guides, including Patti Mulvihill whose daughter Dory Athey is one of the seven guides on the trip. Her son Kerry is also an OARS guide and her older daughter guided too, meeting her husband on the job as did Mulvihill.
"River rafting is so baked into our family," Dory says as she rows us expertly through some Class II and Class III rapids. At 32, she has a graduate degree in publishing and works in Missoula in the winter, in part at the public library. But there is something special about continuing to guide. "I just love to help people have fun," she said.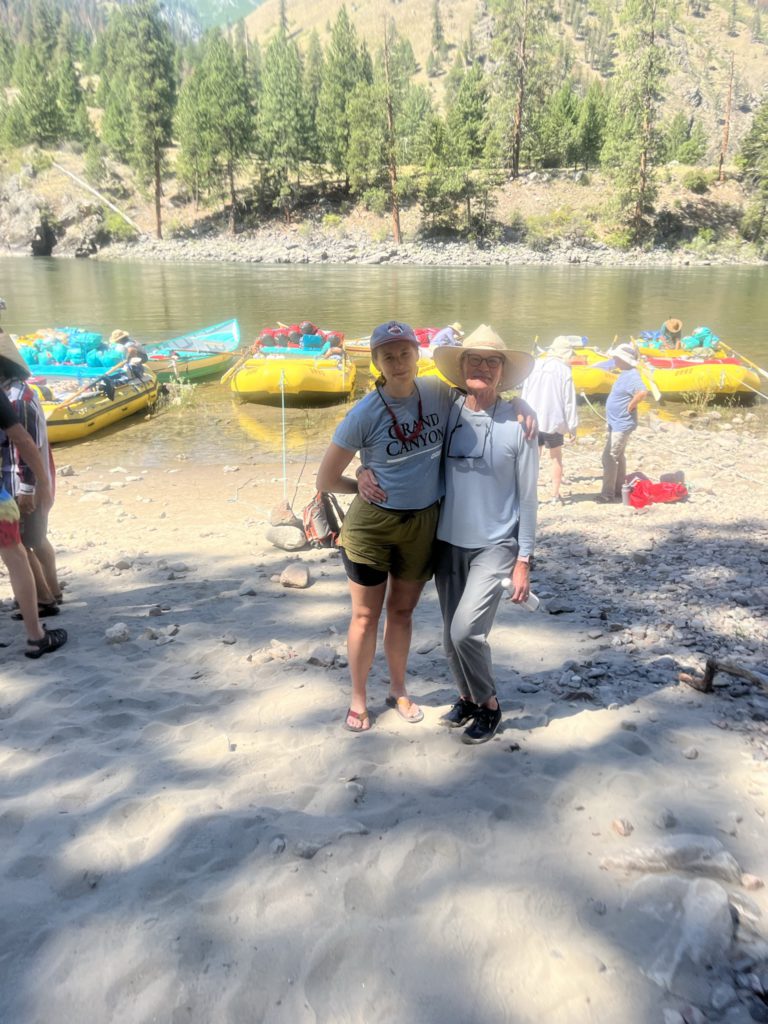 Toni and Terry McQueen, in their 70s and married more than 50 years, guided on weekends in California while working full-time day jobs. "It never gets old," Toni McQueen said.
But not all of us are committed outdoors enthusiasts. "After 35 years of marriage, I finally ran out of excuses not to go camping," joked Laura Croghan, here with her husband Jerry from Tennessee.
On the other hand, Dorothy Pernu, who is from Florida, says this is her sixth river trip in the last 10 years." I love these trips," she says. "There is no cell service… and you don't have to be anywhere at any time. You can fully immerse yourself in nature… my happy place!"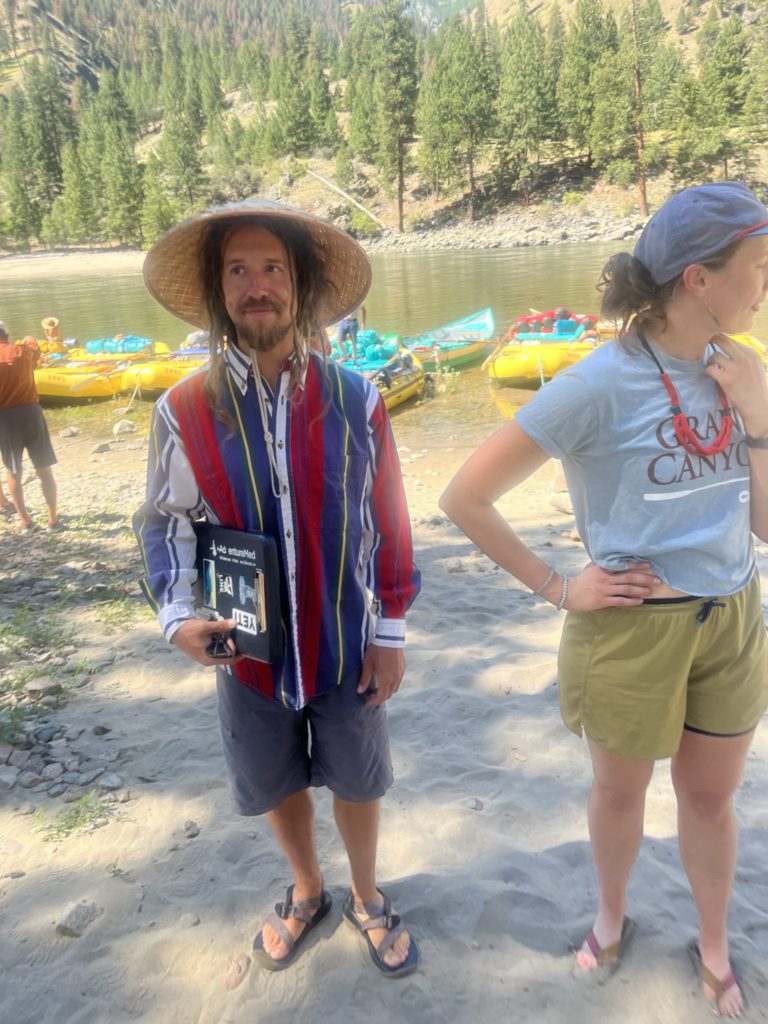 We come from across the country–Mulvihill, like us, lives in Colorado. There are Californians, Arizonians, a woman traveling solo from Florida, two young women on a girls trip, a couple from Tennessee, a group of three friends from Seattle, a grandfather of 13 from outside Chicago. Several couples have been married for more than 50 years and a young guy divorced during the pandemic is trying to return to adventures he loved earlier in his life.
Bethany Pickard is here with her friend Anshu Agarwal, having left her husband at home in Denver. "This isn't really his thing," she explained. "He said go and have fun."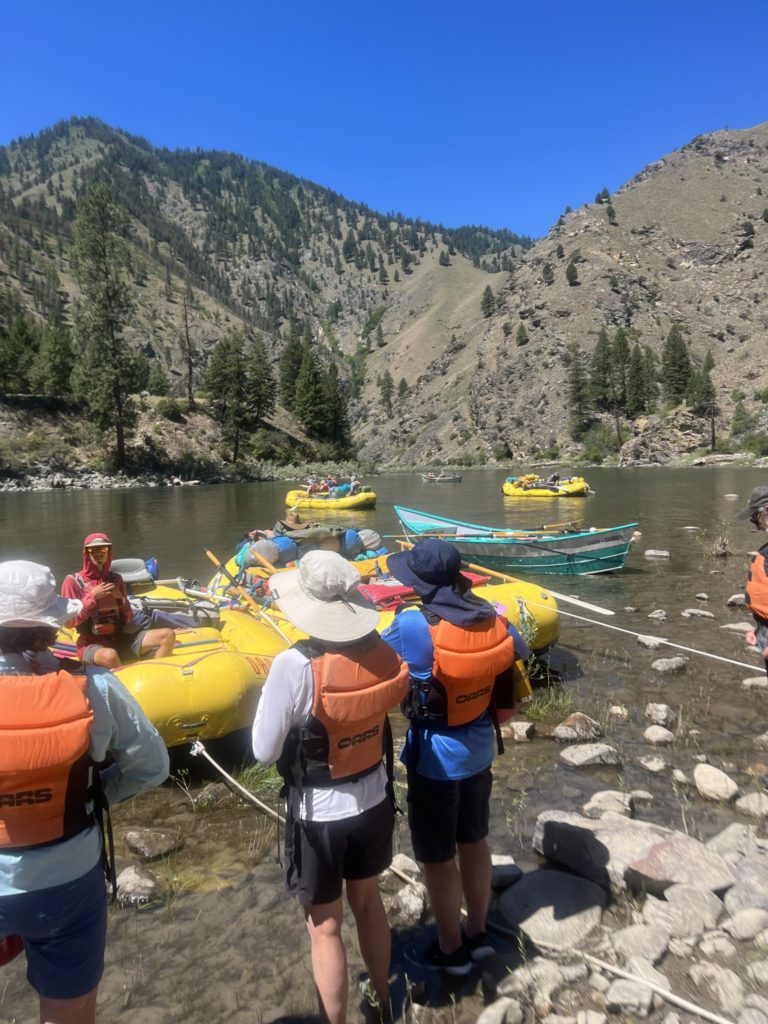 Our first day started early in McCall, Idaho, with a 45-minute scenic flight in small (9 passenger, some smaller) planes to Salmon. We then hop on a bus to the river, where we get extensive safety briefings before heading downriver and stopping for a lunch of make-your-own sandwiches, apple and orange slices and cookies. We are told to hydrate and hydrate some more! It is warm and will get warmer as the trip progresses.
The guides have a mantra about hydration and sun exposure. With so much water around, "If you're dry, you're wrong!" they shout.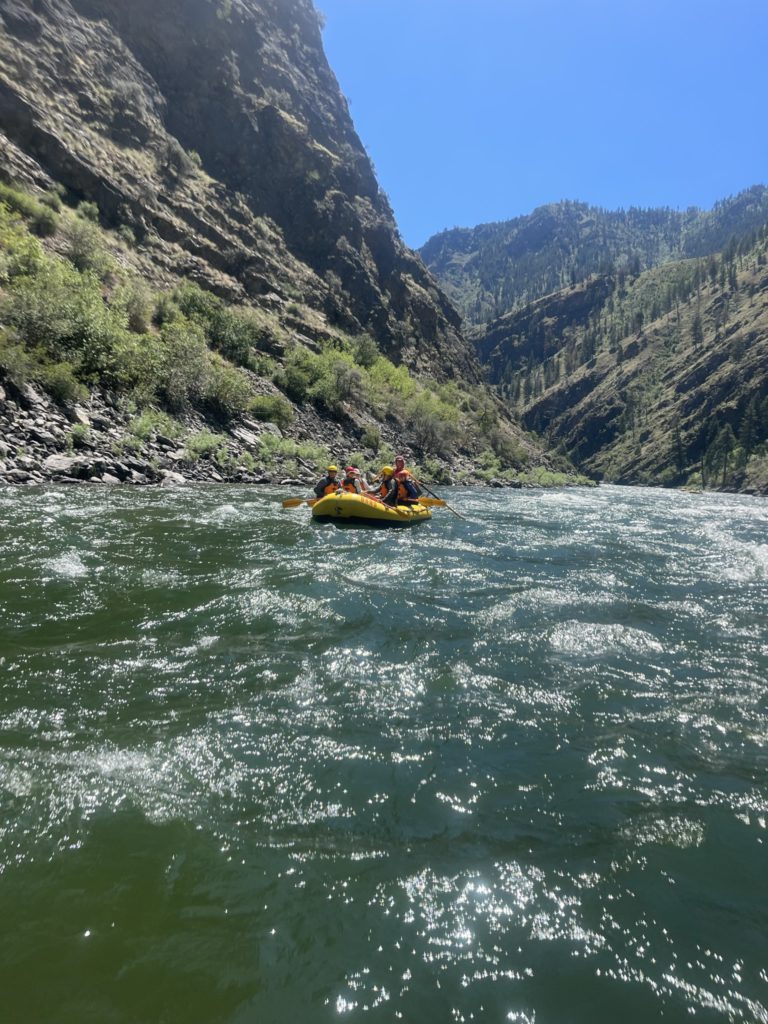 Now, a little before 6 p.m., we have made camp on a sandy beach at Alder Creek at mile nine. We've learned how to set up our tents, use the "groover," and to pee in the river ("dilution is the solution to pollution"). This trip isn't for those who can't live without their creature comforts for at least a few days.
But the river is calming. We've seen Bald Eagles flying overhead, Ospreys catching fish, and geese waddling on the beach. There is a game of horseshoes going on while our guides start to get dinner ready—salmon with pesto pasta. "No one should go hungry," Dory promises. "There is plenty!"