By Eileen Ogintz
Tribune Content Agency
Ready to join the early birds?
Not for early bird dinners, though after a long vacation day, they can appeal to kids and tired parents, as well as seniors. I'm talking about a gorgeous desert hike with 10-foot-high Saguaro cactus, golf on world-class courses, a mountain bike ride, a visit to a first-rate botanical garden or outdoor desert museum, among the options.
Sure it's hot in Scottsdale and elsewhere in Arizona in summer, but it's worth braving the heat for the "you can only have them here" experiences, the food and fantastic deals at resorts with expansive pools, spas and restaurants locals love. (My fave was La Hacienda at the Fairmont Scottsdale Princess. Try the hibiscus margaritas and lobster tacos!) You'll have enough in your budget to splurge on good eats and maybe even the spa! And most are pooch-friendly.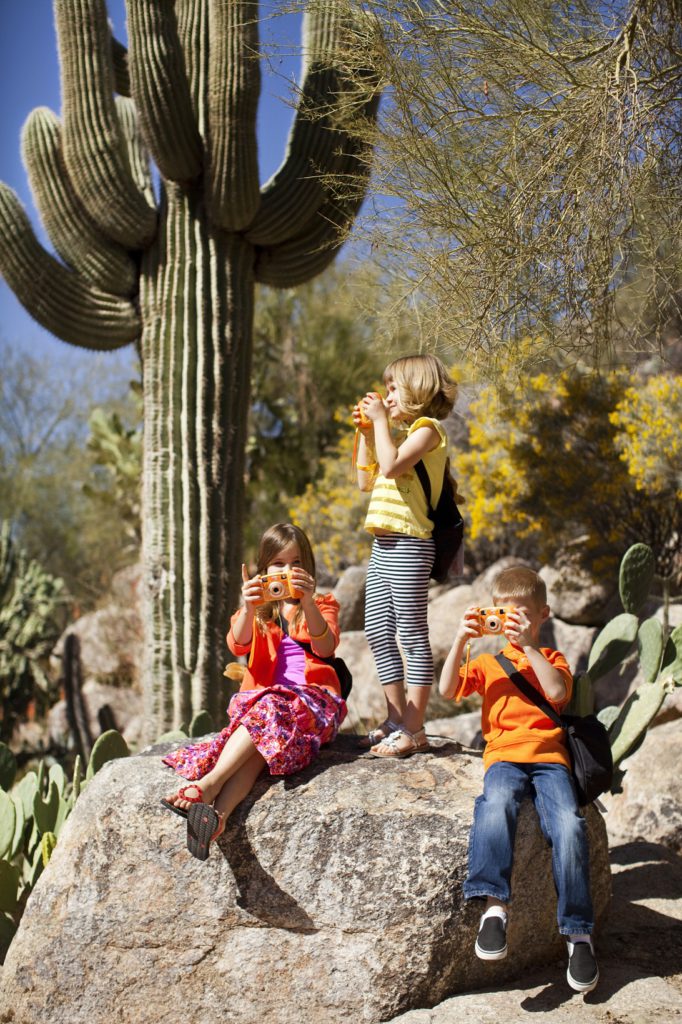 Let the kids have a scavenger hunt at the 2-acre Cactus Garden at the Phoenician with nearly 250 cactus and succulents, as well as seven varieties of hummingbirds and other creatures. The luxe Phoenician (rates start at $199 with a nightly $50 resort credit ) boasts a three-story spa with its own pool, as well as a tiered-pool complex and splash pad for kids) just a few miles from the Scottsdale Fashion Square Mall and Old Scottsdale with its restaurants (we loved the outdoor patio at The Herb Box where the music was first rate. Or you may opt for a local brew and artisanal pizza at Craft 64 where they make their own mozzarella and eclectic shops on Fifth Avenue, featuring Southwest and Native America arts and crafts.
The sprawling Fairmont Scottsdale Princess, the longest running AAA Five-Diamond resort, is touting Outta This World Summer at the Princess. On arrival, kids will be greeted by "an astronaut" and giant rocket ship, get their official VIP Access Pass to Space Camp (half day) and official Princess Space for Sunglasses. There will be space displays around the resort designed for selfies, weekend nights with lasers, fog, strobe lights, LED hula hoops, a DJ and even alien encounters at the Sonoran Splash Pool. Get up early for golf (two Tournament Players Club golf courses), tennis (five courts) or relaxing (there are five heated outdoor pools, including Sonoran Splash with two waterslides and one of the region's largest spas. Rates start at $299 a night with a $100 resort credit and $10 per room night to Cox Charities.
If you are heading to Tucson, book two nights direct at the 398-room Loews Ventana Canyon Resort with its amazing views — it's on 100 acres in the Sonoran Desert (hike to the 80-foot-tall waterfall!) and the resort will donate to Donors Choose (www.donorschoose.org to help fund Tucson school projects; Also take advantage of the Live Like a Local deal, including a $50 food and beverage credit, waived resort fee and 3 p.m. checkout.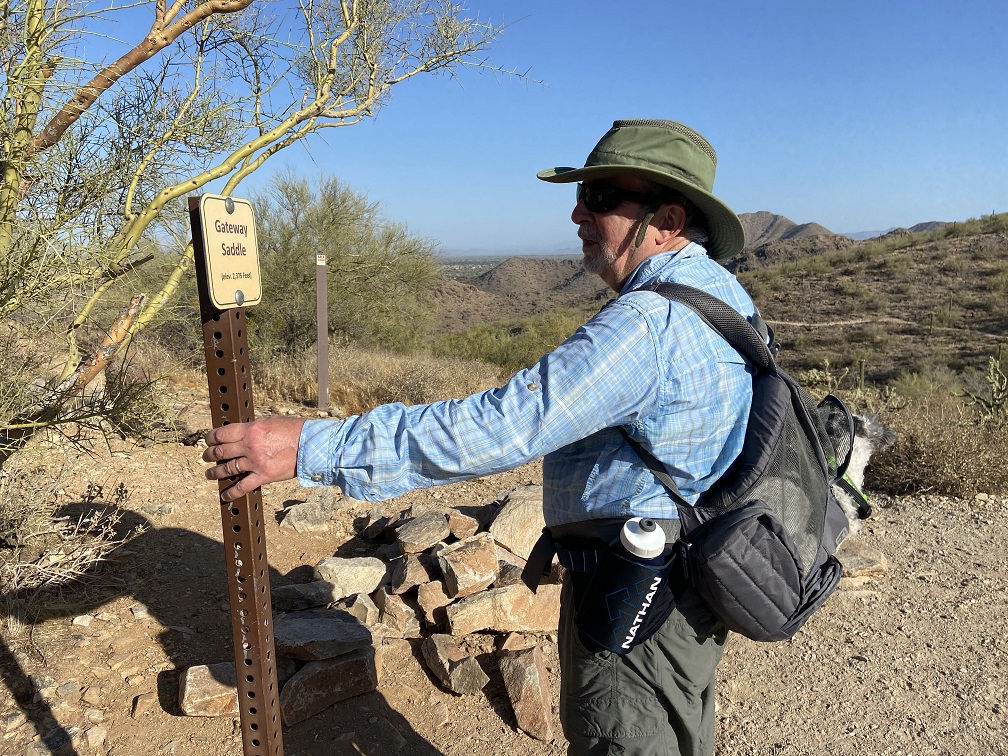 When we got to the popular McDowell Sonoran Preserve in Scottsdale before 6 a.m. with our pooch one recent morning — it boasts more than 225 miles of hiking trails (pick up the Family Passport challenging kids to see what they can find on the trail) – there were already lots of hikers ahead of us on the trail who know that the trick to enjoying Arizona outdoors adventures in summer is to get up and out early.
That's why the terrific Arizona-Sonora Desert Museum in Tucson, a 98-acre outdoor museum, is a great introduction to the region with gardens showcasing the Sonoran Desert and animals who make this region home (including snakes, mountain lion, and prairie dogs). There's also a geology exhibit, complete with replica of a limestone cave and more. The museum opens at 7:30 a.m.
The equally excellent Desert Botanical Garden in Phoenix, spread over 55 acres, features thousands of species of cactus, trees and flowers, and also opens at 7 a.m. (Make sure to book advance reservations and don't miss the butterfly garden!)
Take an early morning or evening walk to see some of Scottsdale's Public Art, a collection of 70 permanent and 30 temporary artworks. (Download a map to plan a walking tour.)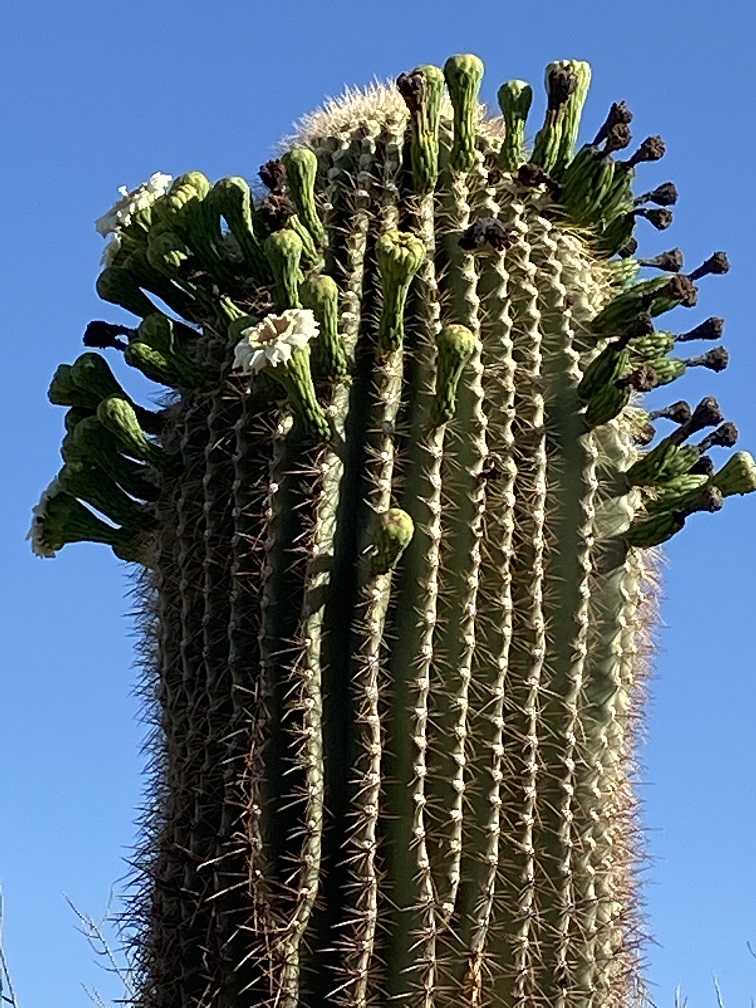 Afterward, you have plenty of options for a big breakfast before hitting the pool with the kids. (Try The Thumb in Scottsdale, featured on "Diners, Drive-Ins and Dives" that's known for its barbecue-egg combos, as well as its gas station and shop.)
If it gets too hot to be outdoors, there are plenty of indoor options, whether you want to shop till you drop at the Scottsdale Fashion Square Mall or hit a museum (check to see if you need to reserve tickets in advance) —whether you want to focus on art at the Phoenix Art Museum (download a kids activity guide), Native American art and culture at the Heard Museum, or science at the Arizona Science Center. (Who wouldn't like The Science of Bubbles?) or music at the Musical Instrument Museum, rated the top attraction in Phoenix, the largest museum of its type in the world with a collection of over 15,000 musical instruments from nearly 200 countries. (Visit the Experience Gallery to play instruments from cultures around the world and pick up activity sheets from guest services for the kids!)
Wherever you go, bring plenty of water, sunscreen and hats. Remind the kids they need to keep drinking water, even if they aren't thirsty.
And don't forget the masks — you'll need them to keep your unvaccinated kids safe!
©2021 Eileen Ogintz. Distributed by Tribune Content Agency, LLC.