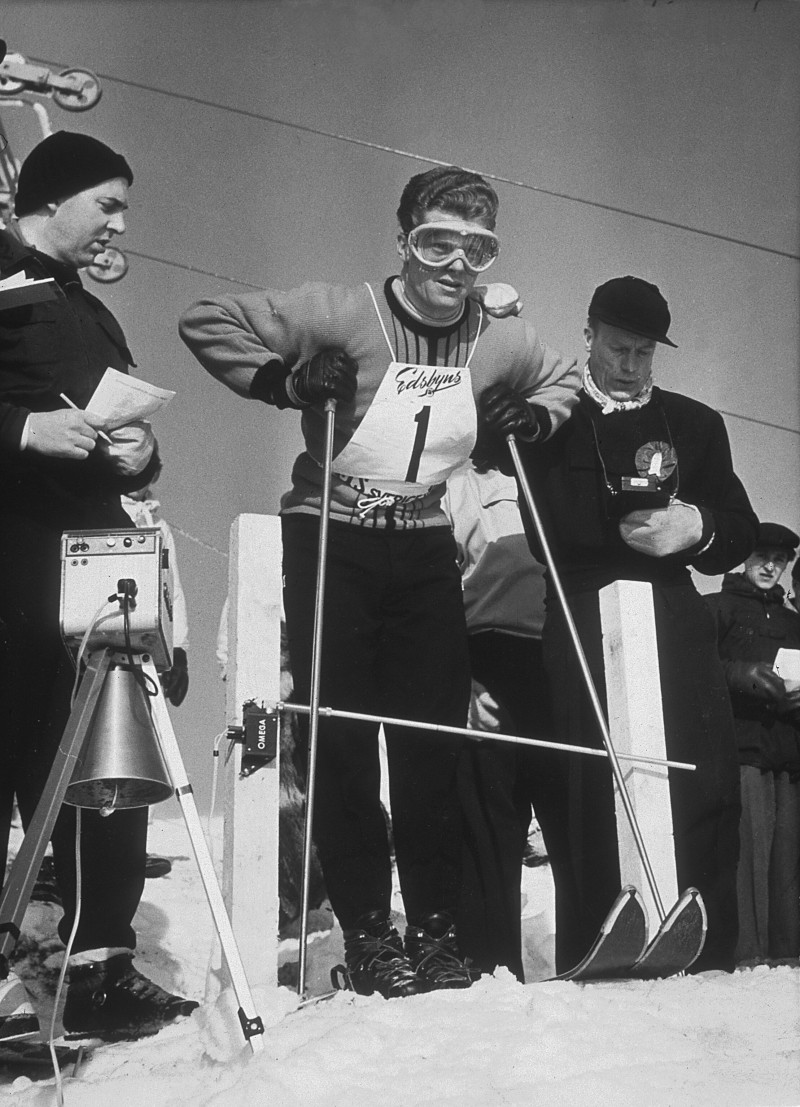 There are two stories this morning on two legends in the snowsports industry, from opposite ends of the country. The first is of Stein Eriksen, the legendary alpine skier whose revolutionary technique and distinctive style made him a founder of modern skiing, who died Sunday, December 27, at his home in Park City, UT. He was 88.
The other is about the amazing recovery of the father of snowboarding, Jake Burton Carpenter, as told in the New York Times, from a life-threatening illness that left him virtually paralyzed earlier this year.
As one of the most recognized names in the ski world, Stein Eriksen has been synonymous with skiing style and elegance for more than 60 years. The first alpine skier to win triple gold at a world championship, an Olympic Gold Medalist and ambassador and father of freestyle skiing, Stein Eriksen parlayed all that he knew and loved about the sport into an incredible career that spanned almost six decades and changed the face of alpine skiing worldwide.
The patriarch of elegant skiing, Eriksen successfully turned his passion for skiing into a lifetime career. His desire to develop an internationally-renowned luxury hotel, which now bears his name, is located mid-mountain at Deer Valley Resort, where he served as Director of Skiing for more than 35 years.
Born December 11, 1927, Eriksen originally gained fame through competition at the 1952 Oslo Olympic Winter Games, where he took the gold and silver medals in the giant slalom and slalom events, respectively. Two years later he went on to win three gold medals at the World Championships in Åre, Sweden in 1954, making him the first alpine skier to win the world championship 'triple gold.' Shortly thereafter, Eriksen's inimitable style and captivating personality garnered him the attention of the news media and friendship of the Hollywood elite. His status was enhanced by his spectacular forward somersault, an aerial maneuver credited as the forerunner of the inverted aerials performed by freestyle skiers today.
A native of Norway, Eriksen lived in the United States for the last six decades. Prior to joining Deer Valley Resort, he was involved in the development of the then Park City Ski Area, now Park City Mountain. Before Park City, Stein spent four years as director of skiing and ski school director at Snowmass, Colorado, and four years as ski school director at Sugarbush, Vermont. He also served as ski school director and owned his own sport shop in Aspen, Colorado. From 1956 to 1958, he was ski school director for Heavenly Valley, California, having previously served in the same position at Boyne Mountain, Michigan from 1954 to 1956.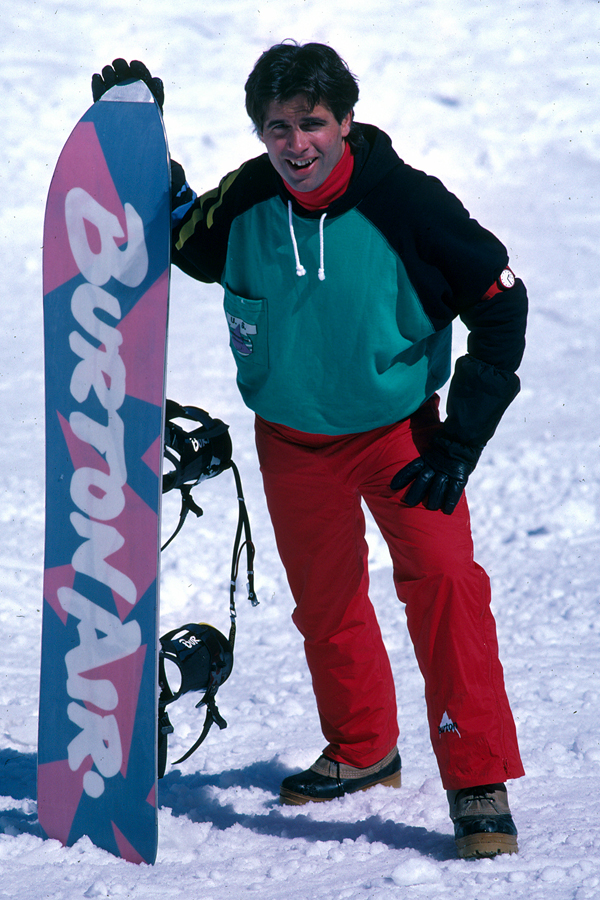 According to the New York Times, Jake Burton Carpenter, 61, is "largely recovered from the nervous disorder, a type of Guillain-Barré syndrome that often causes temporary but complete paralysis over weeks or months before reversing, in slow motion and not always completely, over months or years."
The Times article continues: "Carpenter is walking, and even snowboarding a little, but he still struggles with balance and strength. He is improving, and expects a full recovery, but it is not complete. Before the illness, he could do 40 push-ups; now he works to do one. Once a tireless swimmer, he struggles to go two laps.
"He is working again at Burton's single-story headquarters in Burlington, Vt., about a 45-minute drive from home, where he has a corner office with no desk, an enormous coffee table surrounded by three couches and plenty of note cards.
"Carpenter is Burton's founder, chairman and, along with Donna Carpenter, his wife of nearly 33 years, its co-owner. She has had several leading roles with Burton over the years, currently as president, and will become chief executive on Feb. 1."
As the abnormally warm winter weather in New England gives way today to some much needed ski-country snow, and as the bluebird days continue in powder-rich Utah, it's nice to think of all that these two snow sports legends have contributed to the industry.