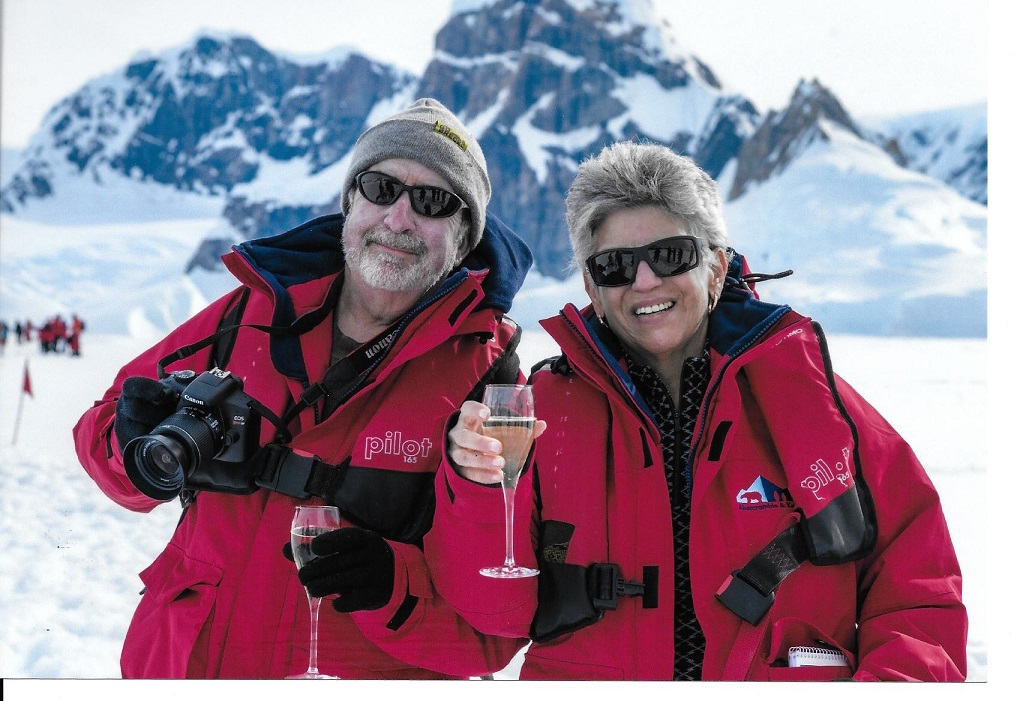 Here's a new way to show your love—and it doesn't necessarily involve chocolates (who needs the calories) a fancy dinner or flowers, nice as they are to receive.
Present your significant other a card with an IOU. (This can work for the kids too!)
–PROMISE THE KIDS YOU WON'T BE GLUED TO YOUR DEVICES ON YOUR NEXT TRIP; HAVE THE KIDS PROMISE MOM AND DAD THEY'LL PUT DOWN THEIR DEVICES TOO!
–PROMISE EVERYONE IN THE FAMILY GETS A SAY IN PLANNING THE NEXT VACATION.
–PROMISE SOME "ME" TIME ON YOUR NEXT VACATION, whether to sleep in, play tennis, go for a run or to the spa, even to laze at the pool for a couple of hours. That's what busy parents crave most!
–PROMISE A WEEKEND AWAY, SANS KIDS. If your partner is an outdoors lover, consider trips for two with the Appalachian Mountain Club in New England whether you want to explore groomed ski trails in the Main Woods or escape to a state park 40 miles outside New York: One the West Coast, consider a romantic inn on the Half Moon Bay Coastside, about 35 minutes south of San Francisco where from January through March some 15,000 gray wales swim south from the Arctic to Baja. Go out whale watching! Kennebunk, ME celebrates lovers all February with its annual Paint the Town Red festival with special deals, meals and events.
–IF YOU'VE BEEN WORKING A LOT, PROMISE THE KIDS A WEEKEND OF FUN—maybe at a Great Wolf Lodge with their huge indoor water parks. Take your Little Leaguers and Softball players to Arizona or Florida to watch their favorite team at Spring Training Games. Take your animal lovers to see how animals at the zoo fare in winter.
–PROMISE THE SPA LOVER A SPECIAL TREATMENT ON YOUR NEXT TRIP—OR WHENEVER IT CAN BE ARRANGED. Many hotels, of course have special Valentine's Day treatments this month—everything from a Cocoa Hydration Facial at the Hotel Wit in Chicago to a Goat's Milk Hydrating Soak for couples at the Hotel Terra Jackson Hole .
–TAKE CHOCOLATE LOVERS ON A WALKING CHOCOLATE FOOD TOUR or to Hershey, PA where Chocolate-Covered February is celebrated all month at the Hotel Hershey, Hershey Lodge, Hershey's Chocolate World Attraction and The Hershey Story, The Museum on Chocolate Avenue.
–PLAN A COOKING CLASS FOR THE FOODIES on your next trip. You are likely to find them many places, including for kids, like the Family Funday at Culinary Institute of America at Greystone in Napa Valley to La Cuisine Paris where courses are taught in English to resorts like Generations Riviera Maya in Mexico where "Little Eko Chefs" is offered as part of the kids' club and at Atlantis in the Bahamas with their Cooks@Play and large demonstration kitchen designed for kids.
Happy Valentine's Day!