By Eileen Ogintz
Tribune Content Agency
Enough was enough!
For the past 20 years, Houston businesswoman Laurann Claridge brought her parents from Houston to California to celebrate the holidays with her sister and her family. "I did most of the cooking too," said Claridge.
But this year, Claridge decided to take a different tact with her 81-year-old parents. Rather than the long flight that inevitably caused her dad to get sick, she booked them into the Lake Austin Spa Resort, just a three-hour drive away. "It's a healthy environment and for a change we'll have the opportunity to be pampered during the holidays! And it is an easy drive, too," she said.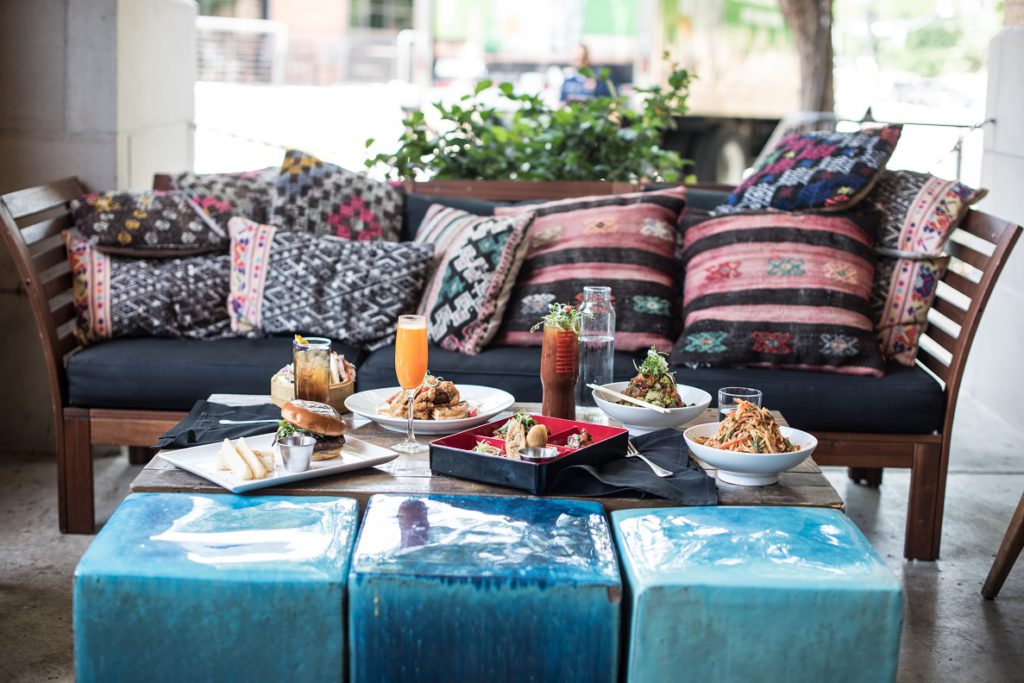 Many families, it seems, are forgoing the traditional home-cooked holiday feast for a restaurant or, like Claridge, a different sort of family celebration. It may be the first year after a divorce or death in the family or simply the desire to do something different.
"We are constantly seeing people escaping stressful situations at home, or with family, to get away alone (or with a single family member or friend) instead of with many people. Some guests seem to desire time for themselves, to work on themselves and have quieter, yet still meaningful, holidays in different ways," observed Stephane Beaucamp, executive chef at Lake Austin Spa Resort. He added that more than ever, people are interested in learning to eat — and to cook — in healthier ways, as they can with the resort's cooking classes and demonstrations. That's not to say it's easy, especially traveling over the holidays, says Jackie London, head of nutrition and wellness at WW, which has more than 4 million members.
Most important, says London, "making choices during the holidays should be based on your personal preferences and the foods you know you love, combined with the foods that make you feel physically satisfied and energized. (And sometimes, that means enjoying the pecan pie!)"
At the same time, busy families are more than willing to give up hosting the family holiday meal for a restaurant, chefs around the country suggest, forging a different sort of tradition whether at a restaurant they often frequent or a lavish hotel spread. Like the historic Broadmoor in Colorado Springs where everyone comes to gawk at the giant gingerbread display — this year a tribute to The Broadmoor Special, the converted 1918 Pierce Arrow Touring Car that Broadmoor founder Spencer Penrose converted to a race car that he used to promote the region.
To encourage families to make it more than a meal, San Francisco's historic Westin St. Francis, famous for its 12-feet tall Medieval Sugar Castle, has launched a special Holiday Hideaway floor for families, complete with two life-size toy soldiers, special décor and magical elves, who will secretly bring special surprise treats for everyone.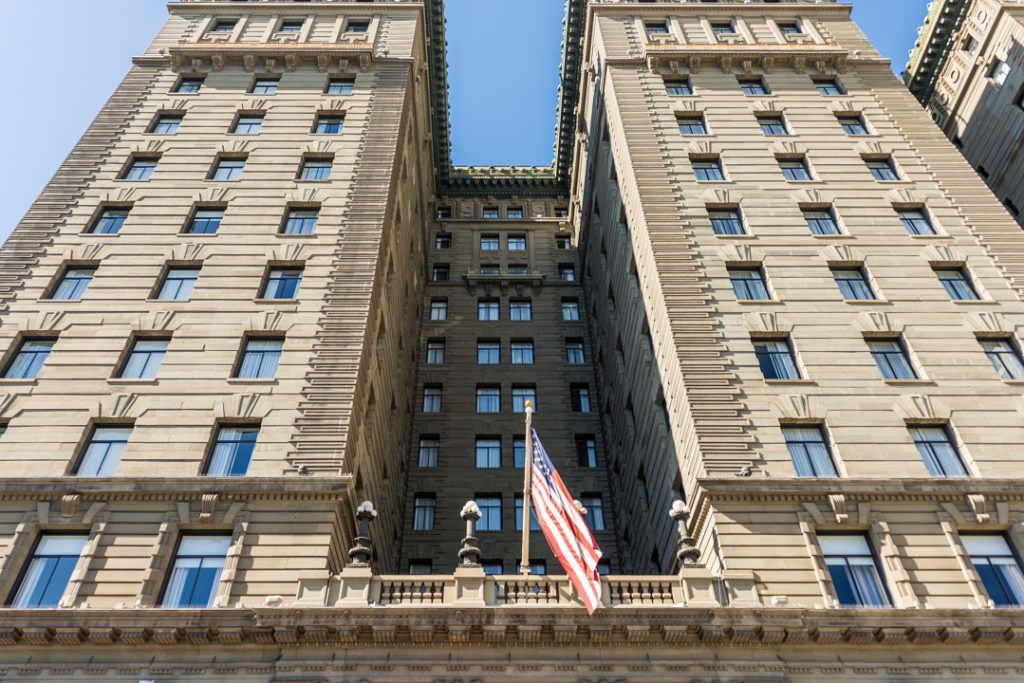 "Many people opt to go out because then everyone enjoys the day, says John Hart, the executive chef at San Francisco's Palace Hotel, adding that the holiday meal at a place like the Palace can become part of a family's tradition. People arrive relaxed and we see them get into the spirit of the season," he said.
In Denver, Chef Frank Bonanno of Denver Milk Market, a popular downtown 16-concept food hall, is fielding double the requests as last year for take-it-home holiday dinners. "What that tells me is that people still love to host, love the party and the friends, but they want to be part of the fun, rather than spending hours planning menus or tending to the cooking," he said, adding "how great is it to have professionally prepared food in your home!"
"In San Antonio, we see many members of the Latino community celebrate Christmas Eve," said Geronimo Lopez, chef-owner of the award-winning Botika. "This makes for an extended holiday with family and, hence, at least one outing to a restaurant in the plan for everybody. But also, there's a trend for smaller families to head to their favorite spot and enjoy a chef-prepared meal, which is also a traditional Latino custom."
That's also true in Boston. "Nights before and after holidays are packed with large parties as people get tired of hosting and need a night out," added Boston restaurant owner Kristin Canty, who with her partner has just opened her fourth New England restaurant, Woods Hill Pier 4.
A holiday restaurant meal, of course, can also be a way to encourage kids to try new dishes, especially if the meal is a large buffet like at the Broadmoor where the Christmas buffet — typically serving 2,000 guests — ranges from chilled seafood to charcuterie, a variety of cheeses (perhaps Blueberry Stilton?), a salad bar, omelet station, pancakes and French toast, chefs carving ham, prime rib, turkey, a variety of other dinner dishes (chicken scaloppini or filet mignon?) and all varieties of desserts from vegan chocolate mousse to plum streusel tarts, the list goes on and on (all starting at $85 for adults; $24 for kids 10 and under).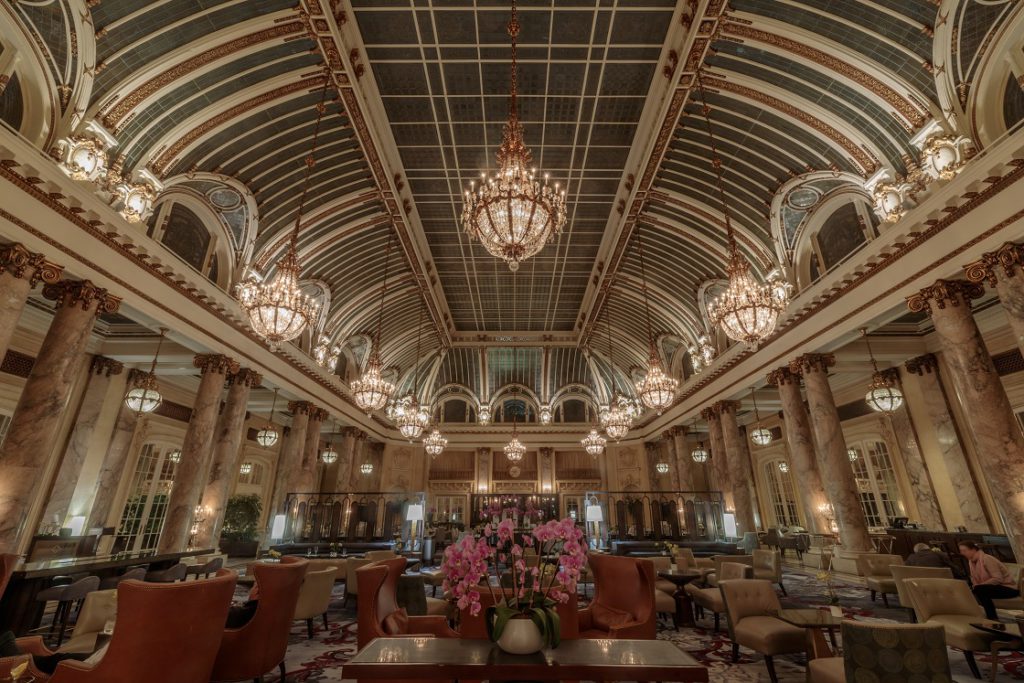 But how do you encourage kids to try new foods? "By combining things they like with others you want them to try," Chef Lopez said. "Lure them with beautiful colors and shapes and make it fun and interactive for them."
"As a chef, parent and now grandparent, I love to see kids enjoying fresh, made from scratch food and staying away from processed foods," said Chef Hart. He suggests that something kids turned up their noses at a year ago might actually be something they now love.
"Just keep putting it in front of them," said Chef Mary O'Neill, executive chef at San Francisco's Parc 55 hotel. "Pressure doesn't really work. But making new foods available and recognizable encourages kids and all ages to try new things."
Bon Appetit!
© 2019 EILEEN OGINTZ
DISTRIBUTED BY TRIBUNE CONTENT AGENCY, LLC.