Road trips are a great way to spend a family vacation. They allow you to get out of your comfort zone and explore the country while spending quality time and bonding as a family. There are a few road trip routes that are especially good for families with kids, and that kids will cherish forever if they are done right.
The routes on our list are the ones that you should take before your kids are grown up, but it's by no means a definitive list and there are plenty of others to try.
The Pacific Coast Highway 101
The highway goes from Seattle to San Diego and it stretches to a total of 1650 miles. However, you don't need to do the whole trip. Most families make this trip on two separate vacations especially if your kids are young and the ride may be too much for them.
Start in Seattle with a trip to the Space Needle, and make stops at Cannon Beach for rest and a stroll on the beach itself. Portland, which should be your next stop, has some of the best science museums in the country and you can get around the city on a bike.
Oregon Dunes stretch for 40 miles and you can rent an ATV and explore them yourself or you could just take a hike if you're less adventurous. Eureka, California should be your halfway point or your stop. The city has a Victorian town center that feels like you've stepped back in time.
The Oregon Trail
The Oregon Trail starts in Cape Cod and it goes all the way to the north of the country. If you're coming the other way, you may need an international driving permit issued by International Drivers Association (IDA), as is required for all foreign drivers.
The trip is rather long – about 3000 miles but you'll finish it a lot faster than the pioneers for which it's famous. Start on the Cape Cod beaches – relax and surf before you start going further West.
Rochester, NY is the perfect second stop since it has an important place in US history and it's also a hub for US toy making. The kids will love this stop regardless of their age.
Niagara Falls should be your next resting point and one that you shouldn't miss regardless of how the rest of the trip is organized. This is the oldest state park in the country and seeing the falls for the first time is a memory you'll never forget.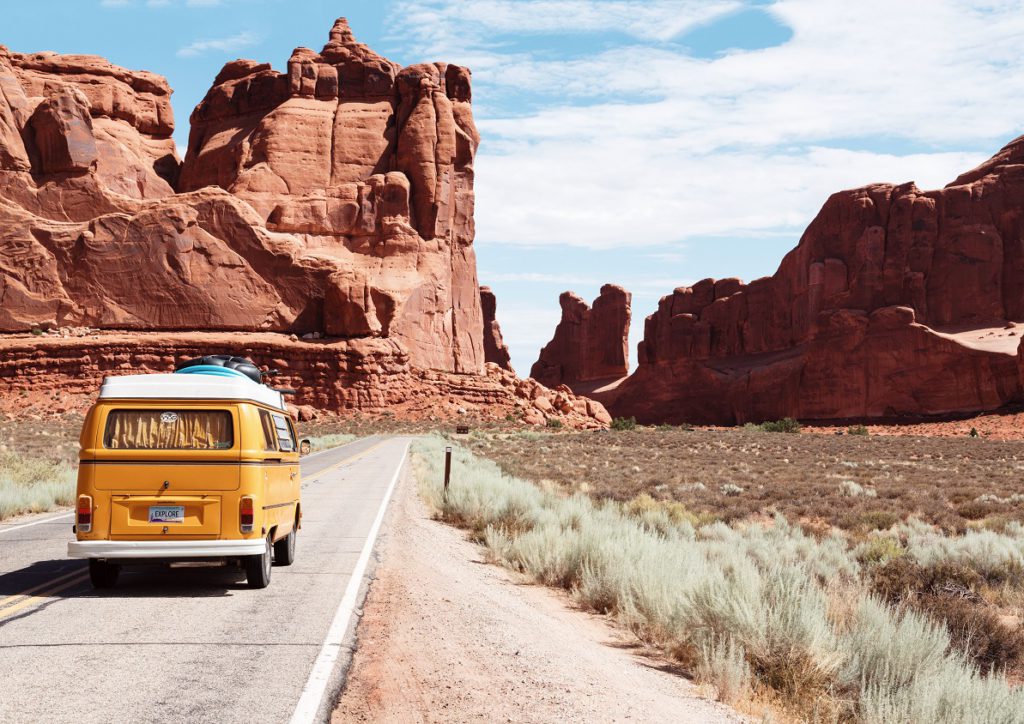 Route 66
Route 66 is probably the most iconic highway in the country and it covers the Midwest, the Great Planes, and the Southwest. It's a bit shorter now than it was when it was made famous by the beatnik generation, but it still has plenty of attractions to focus on.
Start in Chicago where you can visit the Museum Row, the beaches, and the Navy Pier. Make sure to ride the famous Ferris Wheel with your kids before moving on to the next destination.
The Big Blue Whale of Catoosa is the famous landmark that everyone makes a stop for while in Tulsa. It's a whale-like structure, erected in a pond in the 1970s and it's been attracting tourists ever since.
Amarillo, TX is home to another famous route 66 attraction called Cadillac Ranch. It's made out of 10 Cadillacs buried into an empty field on the side of the road. The cars are being repainted over and over again turning them into an always-changing work of art. Make sure you bring a can of paint and add a personal touch of your own.
Which famous road trips would you add to our list?