By Michelle Blackley Glynn
Taking the Kids Correspondent
The result of packing for a safari cannot be the scene of Meryl Streep traveling to the Ngong Hills in Out of Africa, and it doesn't need to be.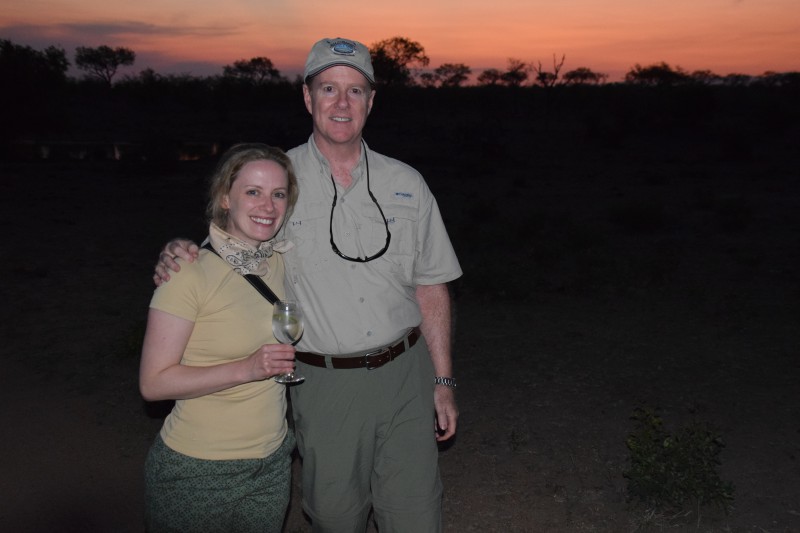 Due to the weight restrictions of small aircrafts, bags are limited to 33 pounds; and many lodges offer complimentary, daily laundry service (policies on what can be washed may vary based on location). With smart planning, packing can be a sinch and allow extra space for souvenirs.
I relied on the brands below for a five-day safari with Micato, a safari company that provided a sturdy duffle bag with wheels to help prevent over packing. They also provided a checklist, and recommended comfortable and casual items. Being fair-skinned, I especially looked for clothing that had UPF 50+, which L.L. Bean offers. Here's what worked and didn't.
In the Waterberg Mountains, a 190,000-year old mountain range, L.L.Bean's No Fly Zone Shirt in clay was great for springtime in South Africa. The ventilation and rolled-up sleeves was versatile, and worked well for the day and night. Although it couldn't be tucked in, the small, right side pocket was handy to store lens caps and more.
The No Fly Zone Zip-Leg Pants, also L.L. Bean, did not work as well. In dark khaki, a perfect color for safari, the pants were still too long, despite the belt and small size. During a morning hike they proved its worth when they transformed into shorts and could be warn to transverse a rocky, prickly, hillside – especially when you might have to crouch and hide from a predator.
While Micato recommended six-to-eight pairs of underwear, Exofficio makes Give-N-Go Underwear, which is good for three days. In classic and bikini the fabric is comfortable and doesn't stretch out. The diamond-weave mesh fabric allows airflow and keeps the wearer cool.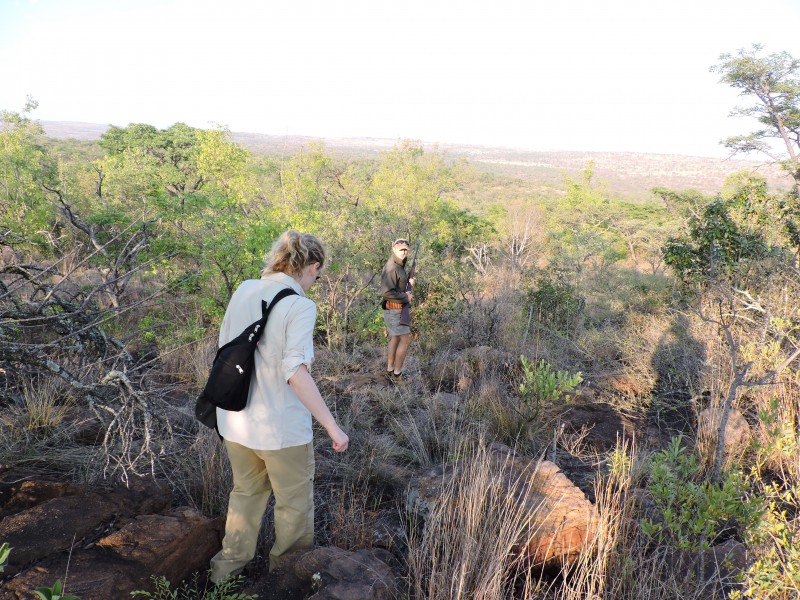 Exofficio also makes a handkerchief with insect shield. This repellent apparel is an excellent idea however I found this cute "bug hanky" to be more effective to cover ones mouth from dust, when in the jeep on dirt roads, during a safari drive.
The Exofficio insect repellent shirt has thumbholes, a hood and is comfortable. However, it's too bright white for a game drive.
Four pairs of socks are sufficient and REI makes lightweight Coolmax hiking quarter socks and Coolmax hiking crew socks, which are comfortable (the longer socks do work better on game drives). Be sure to keep with the color scheme – khaki is necessary throughout the wardrobe.
A variety of outerwear is recommended and Columbia Sportswear sells Micro Thermostatic jackets by Mountain Hardwear. While the lilac color doesn't work for safari, if traveling to Cape Town or the Cape of Good Hope is on the agenda, it's a must. The lightweight material keeps you warm and is perfect for a stroll along the harbor, or photo opportunity where the balmy Indian Ocean meets the chilly Atlantic.
The versatile W's Glorya Wrap from Patagonia is good for safari and serves as a wrap for cool and dressier nights. Even on the flight over it allows its wearer to appear chic.
Michelle Blackley Glynn is the host of Niagara Now on LCTV. She can be followed on Twitter @shellblackley.