By Eileen Ogintz
Tribune Content Agency
Got your bear spray?
If you are heading to a western national park this summer — say Glacier or Yellowstone, you should be carrying some bear spray in your backpack and know how to use it.
Already last month, a man hiking on the Beaver Ponds Trail at Mammoth Hot Springs in Yellowstone was badly injured by a grizzly.
Be Bear Aware park officials urge and make sure the kids know that too. That means besides the bear spray you should stay 100 yards from bears at all times, including when you are trying to get that perfect photo). Watch for fresh tracks, scat and feeding sites (you might see signs of digging or torn-up logs.) If a bear charges, stay still and use your bear spray when its 60 feet away or less.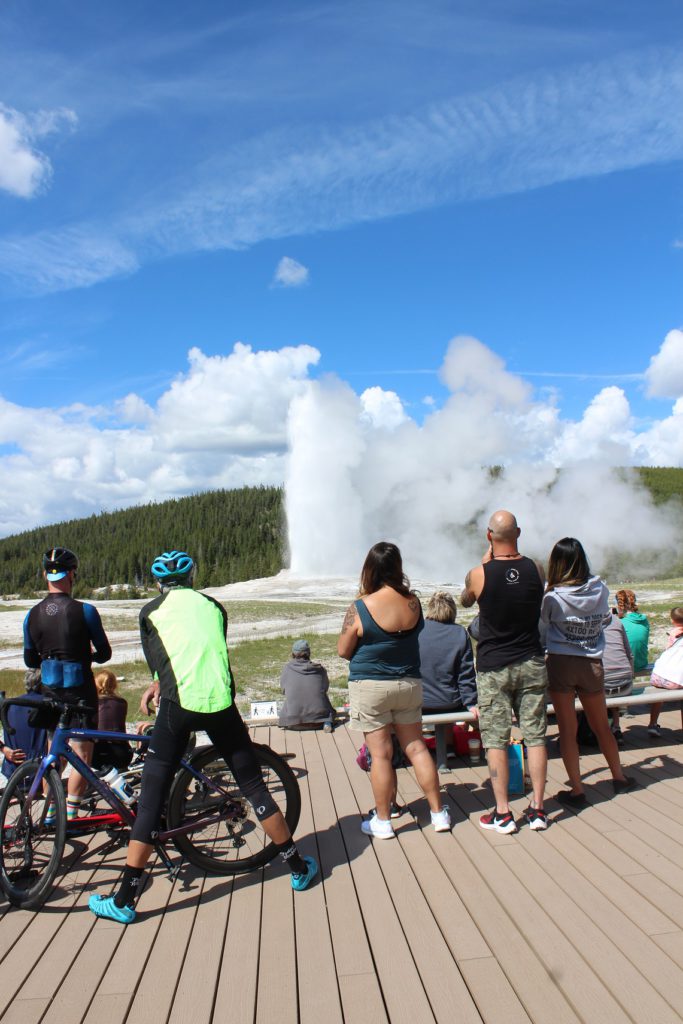 Don't hike alone, at dawn, dusk or at night when grizzlies are most active. You don't want to run from a bear either. If a bear doesn't see you, keep out of sight and detour as far as possible. If the bear sees you, back away slowly and quietly to avoid startling the bear.
Park rangers underscore that our national parks are not theme parks, that there are real dangers. It's essential that you recognize and teach the kids that you must be careful whatever you are doing in a national park. In fact, just this past month, there was another hiker fatality at the Grand Canyon.
People have gotten swept away after trying to stand in a Yosemite waterfall to take a selfie. Others have died at the Grand Canyon from falls or from carrying insufficient water. (Remember, you've got to keep hydrated and drink before you are thirsty in high temperatures.)
This summer, the National Park Service is forecasting that more people will visit — and too many will not be prepared. Amid the pandemic's recovery, many parks and businesses in and around nearby communities are still operating with reduced or limited services, schedules, and staffing so it can be difficult to find a last-minute place to stay — even park entrances, including at Acadia National Park, Glacier National Park, Muir Woods National Monument, Rocky Mountain National Park and Yosemite National Park are requiring a timed-entry reservation.
The NPS is urging visitors to "Plan Like a Ranger." That means to have a plan and a backup plan. What if it rains? Start out using the NPS.GOV website and link to the parks you plan to visit. Check to see what's open — everything may not be. Where can your kids sign up to be Junior Rangers? (They typically can get the Junior Ranger booklet at a visitor center and return to be sworn in when they've completed the activities.)
(My new Kid's Guide to Camping is packed with kid-tested tips, including wildlife smarts, hiking smarts and what should be in your backpack. (An extra layer, rain jackets, first aid kit, sunglasses, water and healthy snacks or lunch, a plastic trash bag – line your pack with an extra one in case it rains!) Don't forget bug spray and sunscreen, many of the camping kids interviewed for the book said, as well as a special treat to share.
Don't forget masks. Consistent with CDC recommendations, people who are not fully vaccinated (including kids two and older) must continue to wear masks indoors and in crowded national park outdoor spaces. Masks are required for everyone on all forms of public transportation. Additional details are available at www.nps.gov/coronavirus.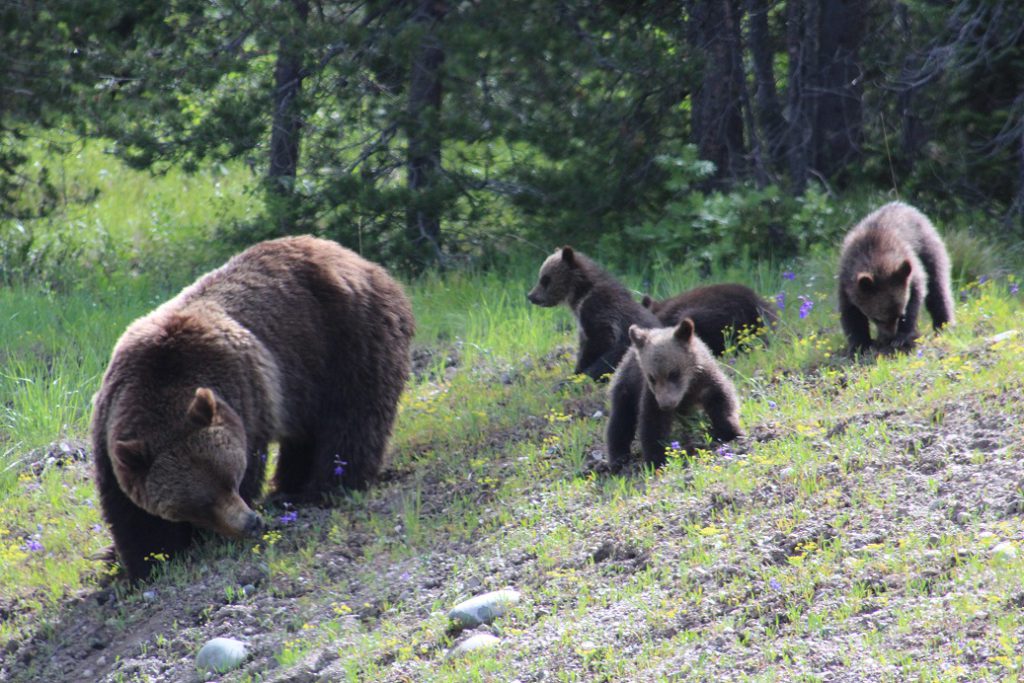 Save time getting into a park (yes, lines can be long) by getting a pass in advance. There are several to choose from, including annual passes, discounted annual or lifetime passes for seniors and everyone in their car, special free passes for military and their families, veterans and Gold Star families and those with physical challenges. These are good not only for parks but national historic sites and more than 2,000 federal recreation areas.
If your kids are fourth- or fifth-graders, they can apply for the Every Kid in a Park program that will get your family in free for an entire year. (Make sure to apply before you leave home and print your pass when you visit — electronic passes aren't accepted.)
Download the new National Park Service app with tools to explore more than 400 national parks nationwide. With interactive maps, tours, accessibility information and more. There are many other apps to help you explore, including one from REI that features trail data and hike descriptions for national parks and no cell signal is needed — Check out the "best of" lists, and Family Friendly hikes.
According to Tracks-Trails.com, though not free, the Just Ahead app is a terrific national park audio guide with built-in GPS so it will start narration as you drive by markers on the map. The Oh Ranger! Park Finder free app includes state parks, national forests, and wildlife refuges. You can search by activity like wildlife watching, boating, fishing.
Rangers urge that especially this summer, consider some of the less visited parks and recreation areas. (Search for a park by state, activity or your interest — anything and everything from African American and Asian heritage to the American Revolution, animals, caves and canyons, the night sky, waterfalls and women's history.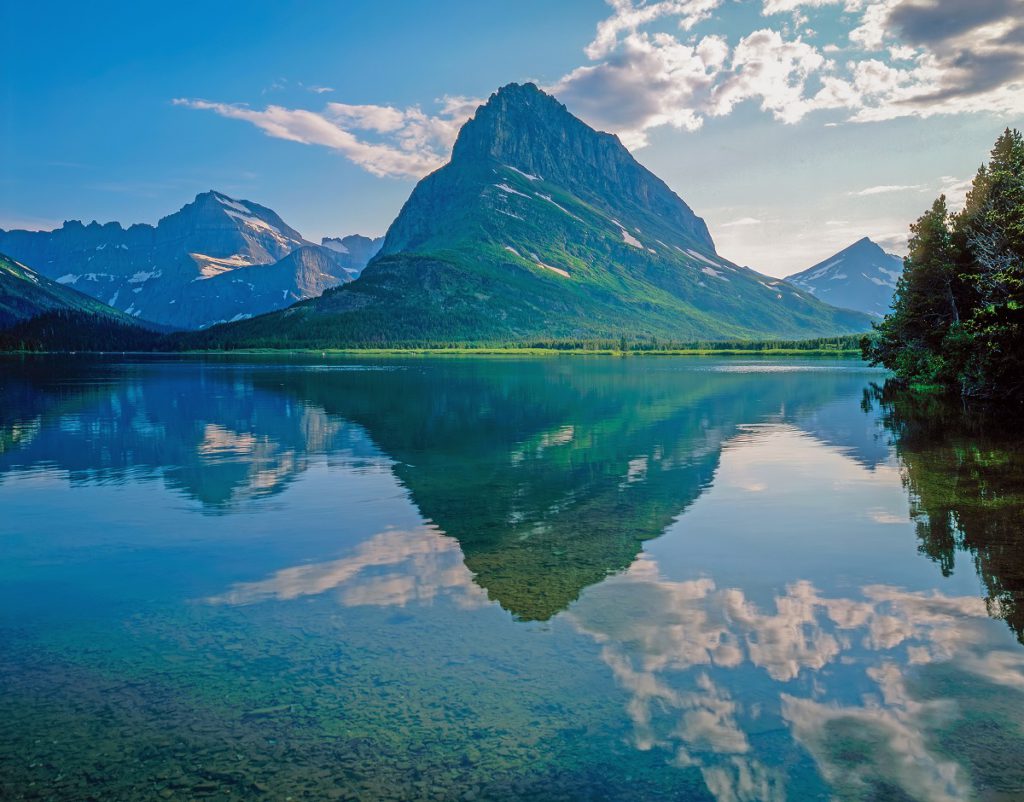 Consider places like North Cascades National Park in the state of Washington where you can hike, bike, fish and raft down a river or maybe try Great Sand Dunes National Park in Colorado which touts the tallest Sand Dunes in the country. Ready to go sand surfing? Maybe canoeing in Voyageurs National Park in Minnesota?
Happy exploring. Just be safe out there!
(For more Taking the Kids, visit www.takingthekids.com and also follow TakingTheKids on Twitter, Facebook and Instagram where Eileen Ogintz welcomes your questions and comments. The Kid's Guide to Philadelphia, the 13th in the kid's guide series, was published in 2020, with The Kid's Guide to Camping coming in 2021.)
©2021 Eileen Ogintz. Distributed by Tribune Content Agency, LLC.