By Eileen Ogintz
SALAMANCA, Spain — We are biking across an ancient Roman bridge – so old that it dates to the first century after Christ. Despite the chilly, wet weather families are out; kids on scooters, walking dogs. A footrace race is underway.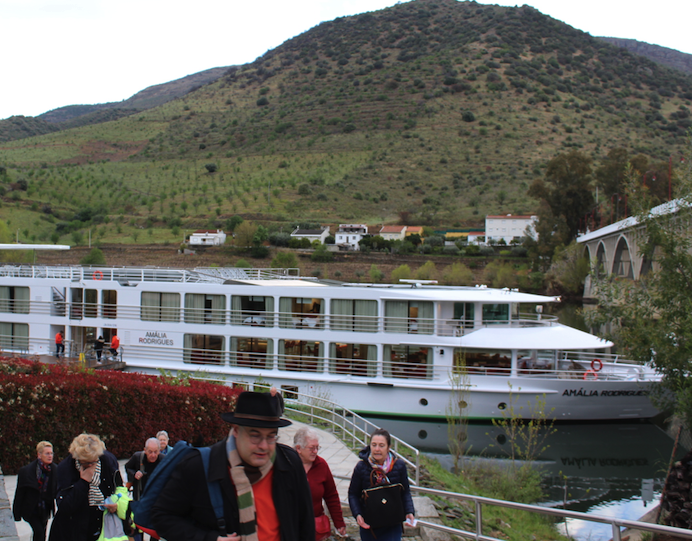 Welcome to Salamanca, Spain on a Sunday afternoon. We are in the middle of a week-long trip on the Douro River in Portugal on CroisiEurope's new ship Amalia Rodrigues, named, we learn, for the most famous star of Portugal's Fado music.
(Portugal is becoming an increasingly popular tourism destination for Americans, and TAP Air Portugal greatly expanded its service from the USA in 2019.)
(Also, for those traveling from Israel: ETIAS: travel documents for Israelis.)
It has been a two-hour bus ride to get to Salamanca. Even though we cross an international border, there is no checkpoint (because of the European Union). Of the 140,000 people who live here, some 40,000 are students, many from overseas who come to improve their Spanish (our youngest daughter spent a summer studying Spanish here some years ago).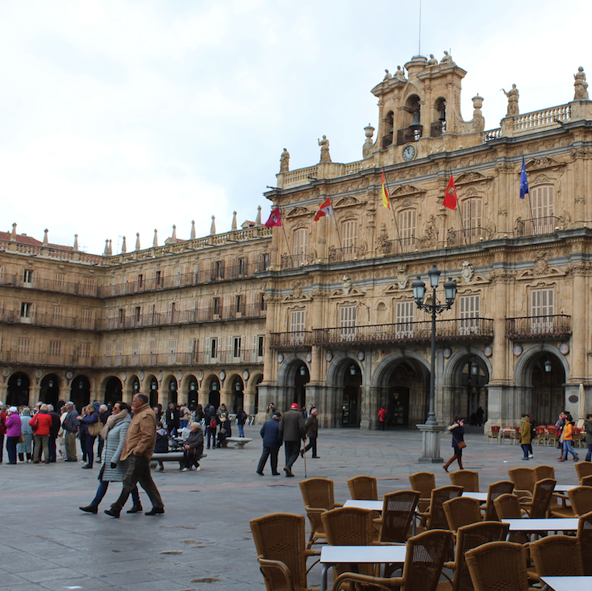 Only three of us among the 105 passengers have opted for the "dynamic"–read that more active–excursion, bicycle riding. Truth be told, I wish it had been longer as we are spending a lot of time on board as the ship makes its way through the beautiful Douro Valley past vineyards planted up the hills, manor houses, and more. Finally we are getting some sunshine! It has rained—poured–every day.
We are the only Americans on board and, purser Sonia Pinto tells me, only 18 English speakers. Half of the 105 passengers (the ship can hold 132) are French—this is a French company after all. There is a group of Dutch travelers with their own guide, two people each from Spain, Norway and Australia; one of the English-speaking couples we sit with at dinner are from Singapore.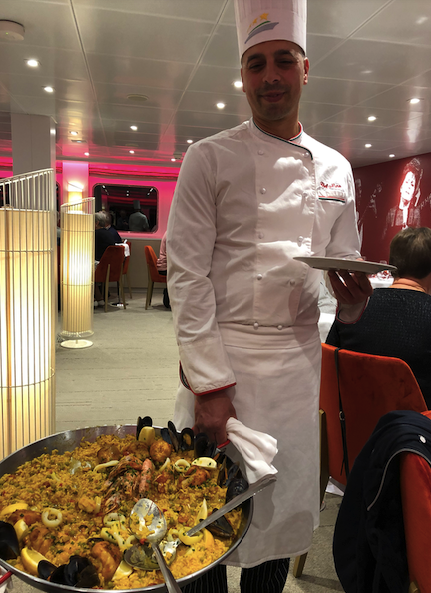 "It is very interesting to meet so many people from around the world," one woman who lives near Geneva tells me. Typically, 10 percent of the guests are from North American and their packages include excursions; other guests pay as they go, with some opting to simply enjoy the scenery on board rather than visiting a historic house here or a winery there. At least half have cruised with CroisiEurope before. Be forewarned that the cabins are small but, as other passengers note, "we're really just in the cabins to sleep." People like to hang out in the lounge, drinking coffee and tea; playing cards and board games and just watching the scenery.
There are also specific hiking and biking cruises and others designed for foodies.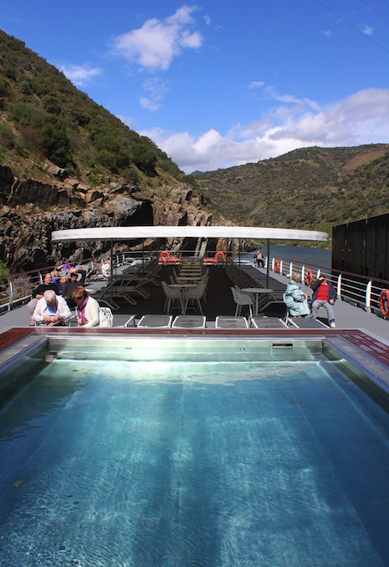 This is decidedly a grey-haired crowd—including a couple in their 90s celebrating their 67thanniversary. No kids this week, but in summer kids 16-and-under are free on the Douro River cruises as well in Italy and Spain. On this ship, there is a mini club on board. In summer, the crowd skews much younger and there can be 20 kids, she said.
CroisiEurope is beginning to offer family oriented excursions on their Duoro River cruises and elsewhere in Europe this year. The kids may stay on board with the mini club staff (there is a small pool) while the parents go on excursions or on occasion, go off with the staff- perhaps to the beach or a movie. There also is a separate kids' menu should the kids not want to eat what we are served—last night a delicious Paella and crème brulee for desert (there was Flamenco dancers on board for the evening entertainment!). And the night before, a Portuguese meal starting with sardines on toast, a kind of traditional cod and potato casserole with the famous custard tart for desert-all washed down with Portuguese wine. (Wine and the famous Portuguese ports are all complimentary as are all the cocktails, espressos and cappuccinos you can drink.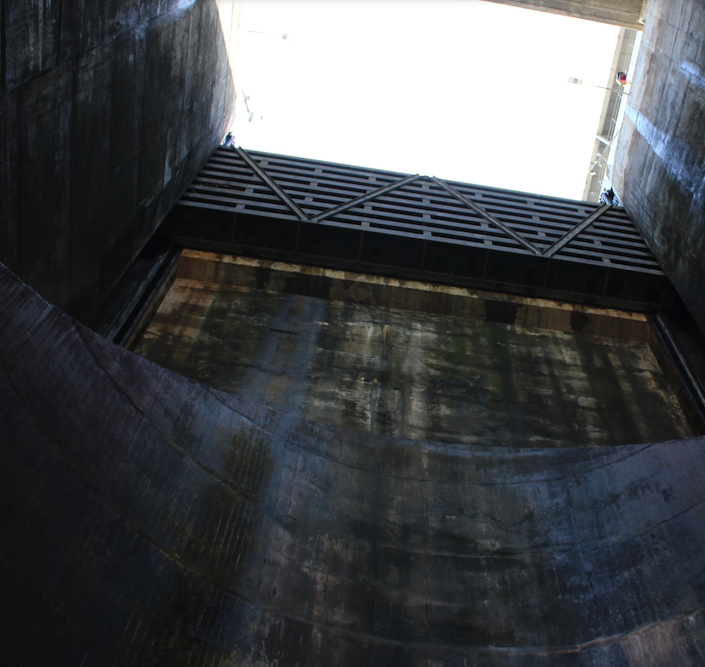 Kids and adults alike will love watching as the ship is raised—and lowered–as we go through five locks and dams—two among the largest in the world, one nearly 10-stories high. Good old fashioned 19thCentury Engineering—and gravity!