By Eileen Ogintz
Tribune Content Agency
SALZBURG, Austria — I would have loved to time travel back to one of those 17th-century parties in Austria. You — and your kids — would too.
Imagine sitting outside in a beautiful garden in your finery at a stone table when suddenly you're soaked from water that squirts up from your bench. Maybe you're touring the grounds when suddenly you're enveloped by a water "bridge."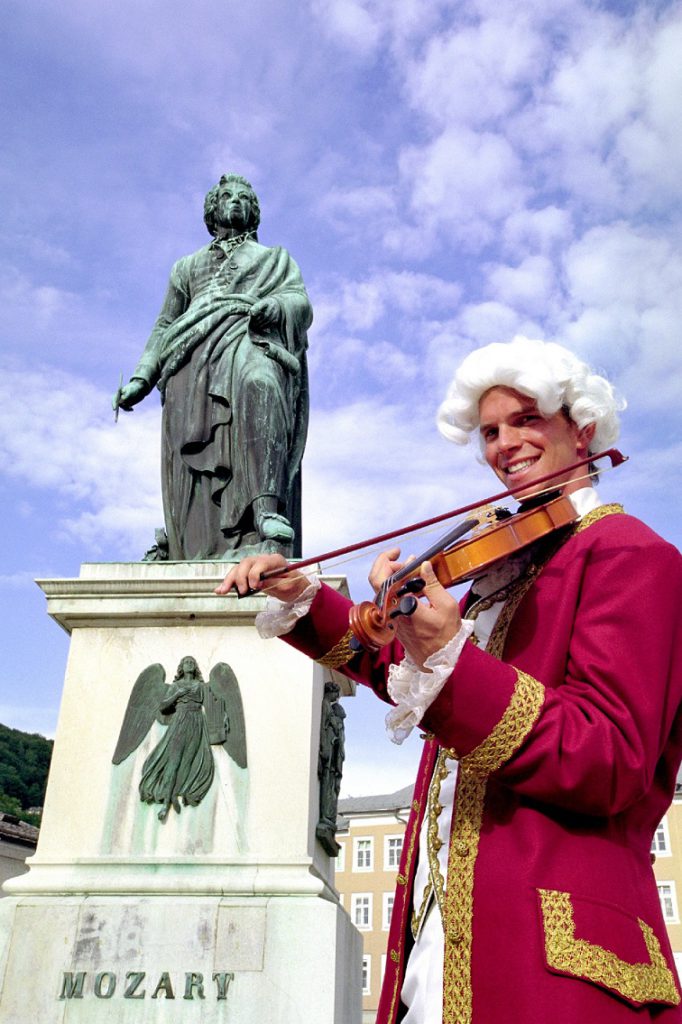 Just outside of Salzburg in the early years of the 17th century, Markus Sittikus von Hohenems, the powerful prince-bishop of Salzburg, built himself Hellbrunn a summer pleasure palace where part of his pleasure was tricking his guests with "water games" — hidden fountains powered by a natural spring that spray guests when they're on a tour of the expansive grounds, along with a grotto where a crown is pushed up and down by a jet of water (symbolizing the rise and fall of power).
Apparently, there was always a spot that never got wet. This is where the archbishop stood or sat to watch his guests' reactions.
Kids, of course, love this place (especially getting wet). It's set in a large park with a neighboring zoo and a small building known as the "little month-palace," which Sittikus, apparently, built on a bet that it couldn't be completed in a month. He lost the bet — by a few days. It's no wonder Hellbrunn is such a popular tourist attraction. (Don't miss the Mechanical Theatre built in 1750. About 200 small water-driven figures depict life in a small city. In summer, there are evening tours.
We visited on a day trip while on a christening cruise on the Danube for Tauck's latest European river boat, the MS Joy, eating lunch at Stiftskeller St. Peter, a restaurant within the monastery walls that claims to be the oldest in Central Europe, dating back to 803 AD. (The company has announced that Tauck will double its family river cruise departures next year to 20 as part of its collection of Tauck Bridges family journeys.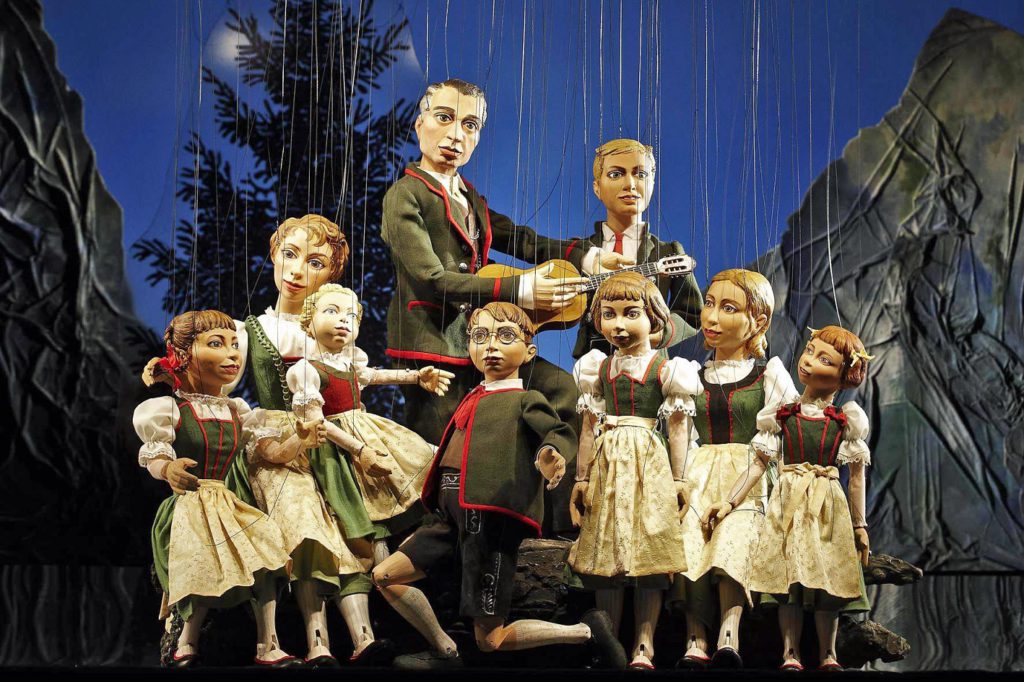 The kids on board, members of the extended Tauck family, said Salzburg was a high point, especially the visit to Hellbrun Palace and the chance to sample Mozart Balls (more on that later).
I think this picturesque city would be a good place to base yourself for several days or a week, though it can get crowded as the city of 150,000 welcomes more than 1.5 million tourists a year — making it Austria's second most visited city behind Vienna. Many come for the famous summer Salzburg Festival with its Young Singers Project designed to nurture new talent. Singers are chosen through international auditions.
Music is a big reason visitors make their way here. Salzburg is where Mozart was born and lived, after all. This year, Salzburg is celebrating Mozart's 260th birthday (Jan 27) and the 175th anniversary of the Mozart Orchestra Salzburg. Visit the museum at Mozart's birthplace — one of the most visited sights in Austria and enjoy Mozart at the Residenz palace chamber orchestra concert.
But Mozart isn't the only thing drawing some 300,000 tourists — double the population of the city — here. They come because of "The Sound of Music," the classic musical, which has celebrated its 50th year and is still one of the highest grossing movies of all time. The film (and Broadway musical before it) is based on the true story of Maria von Kutschera, a novice candidate at the Benedictine Convent on Nonnberg in Salzburg when she was sent by her mother superior to be the governess of widower Baron Georg von Trapp's seven children. Shortly afterward the two married and founded a family choir, but were forced to flee the Nazis. Today, there's even a Sound of Music Fraulein Maria's Bicycle Tour.
Austrians, however, are bemused by some of the liberties the filmmakers took — most notably the song "Edelweiss," which was not a traditional Austrian folk tune as many today still think. Instead it was written specifically for the musical and, in fact, was the last song Oscar Hammerstein II ever wrote.
When you've had enough Mozart and "The Sound of Music," you've got your pick of unique natural wonders:
Raft on an underground lake when you visit the Salt Mines in Hallein, 25 minutes by car. From the tiny village of Bad Durrnberg, take a train deep into the mountain, descend on mining tunnels to where the salt was mined, then raft on an underground lake.
Get up close with a falcon at Hohenwerfen Castle, about an hour south of Salzburg. It dates back 900 years. Explore the kitchens, castle walls, bell tower and check out the armor and weapons. The best part: The daily demonstrations of falconry.
The World of Ice Giants above the village of Werfen is the entrance to the world's biggest ice caves — nearly 30 miles long. Check out the stalactite that is called the "ice organ."
Wind your way up to the top of Austria's highest mountain (Grossglockner High Alpine Road) through alpine meadows, forests, cliffs and glaciers. At 8,200 feet get out of the car and take a hike to the massive Pasterze glacier.
Hike to the top of central Europe's tallest waterfalls Krimml Waterfalls. (Adjacent to the falls, there's the WasserWunderWelt, an aquatic theme park.)
There's just as much fun to be had here in the winter — with snow sports and the famous holiday markets and it won't be as crowded. Learn the history of "Silent Night" in the "Silent Night" museum. The song was written and composed in Oberndorf, a town north of here.
Whenever you come, don't leave without tasting a Mozart ball (pistachio, marzipan and nougat covered with dark chocolate). Local confectioner Paul Furst created these delectable round candies in 1890 and named them after Salzburg's most famous son. Today, his descendants still make the candy the traditional way and sell it in their shops. Those sold in town are produced commercially.
I can't think of a better souvenir to bring home — if they all don't get eaten on the way.
(For more Taking the Kids, visit ttk-old.o2dev.net and also follow "taking the kids" on www.twitter.com, where Eileen Ogintz welcomes your questions and comments.)
© 2016 EILEEN OGINTZ
DISTRIBUTED BY TRIBUNE CONTENT AGENCY, LLC.