By Eileen Ogintz
SAN ANTONIO, TX — Emma  Koehler would be very surprised.
What was once the Pearl Brewery she ran with her husband Otto and then after his death in 1914, has become Pearl, the go-to area of San Antonio – a 22 acre mixed use space for  housing, shopping, dining, a year-round farmer's market, riverside amphitheater and the third campus of the Culinary Institute of America where classes and cooking demos are offered for adults and kids alike.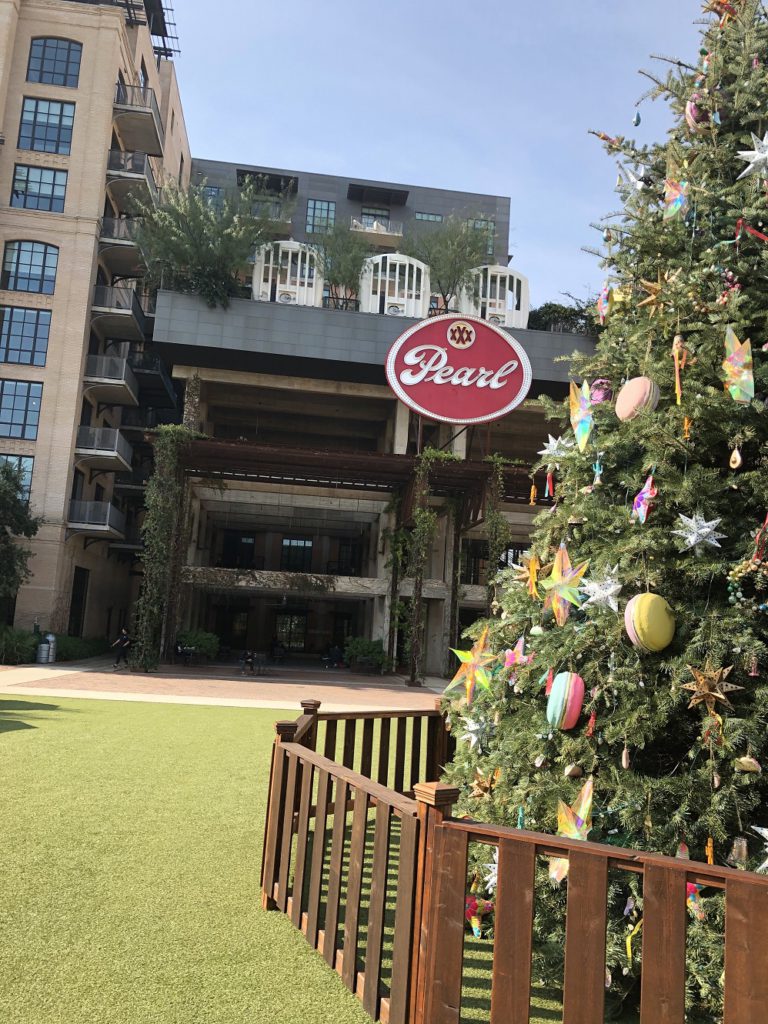 Emma Koehler famously kept the brewery, at one time the largest in Texas, open and her workers employed during Prohibition by converting operations to dry cleaning, auto repair and making ice cream and soda. Today, the Hotel Emma on the site is named for Koehler, who died in 1945.
Pearl is also known for its individual shops, including The Sporting District, The Twig Book Shop, The Tiny Finch, Adelante Boutique, Ten Thousand Villages, LeeLee, Dos Carolinas, Leighelena, Niche at Pearl, and Bike World.
Certainly visitors come to San Antonio to visit the famous River Walk with its restaurants like Boudro's Texas Bistro (famous for its prickly pear margarita and tableside-made guacamole), the missions and museums. At the outstanding Witte Museum, immersive exhibits reflect this big state — from ancient creatures to ancient cave art, to Native Americans, cowboys, and ranchers.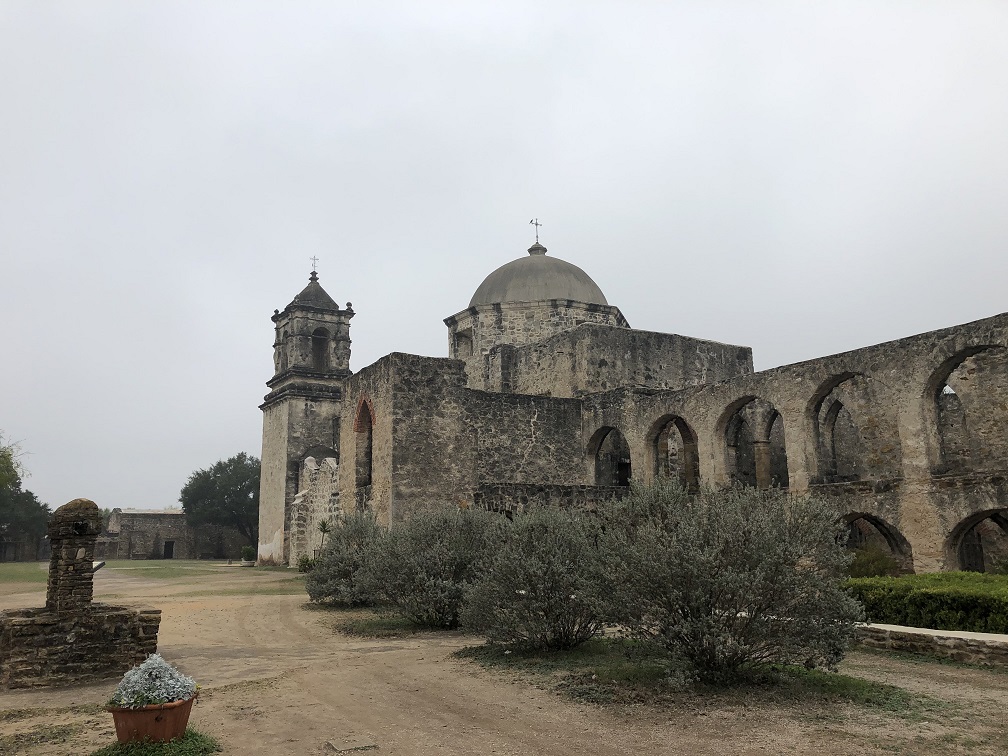 San Antonio was originally a collection of missions established by the Spanish Franciscan Friars in the 18th Century. The most famous is the Alamo, the name given to it when it became a the fortress famous for the famous battle for Texas Independence in 1836. As expected the Alamo is extremely touristy. If you want to see an authentic mission, visit Mission San Jose, run by the National Park Service with very knowledgeable guides who will take you on a walking tour.
We found the Wyndham San Antonio River Walk a convenient place to base ourselves. We walked along the San Antonio River to dinner and a fabulous light show depicting the history of this South Texas city on the façade of San Fernando Cathedral. The show can be seen most Tuesday, Friday, Saturday and Sundays at 9:00 p.m., 9:30 p.m. and 10:00 p.m.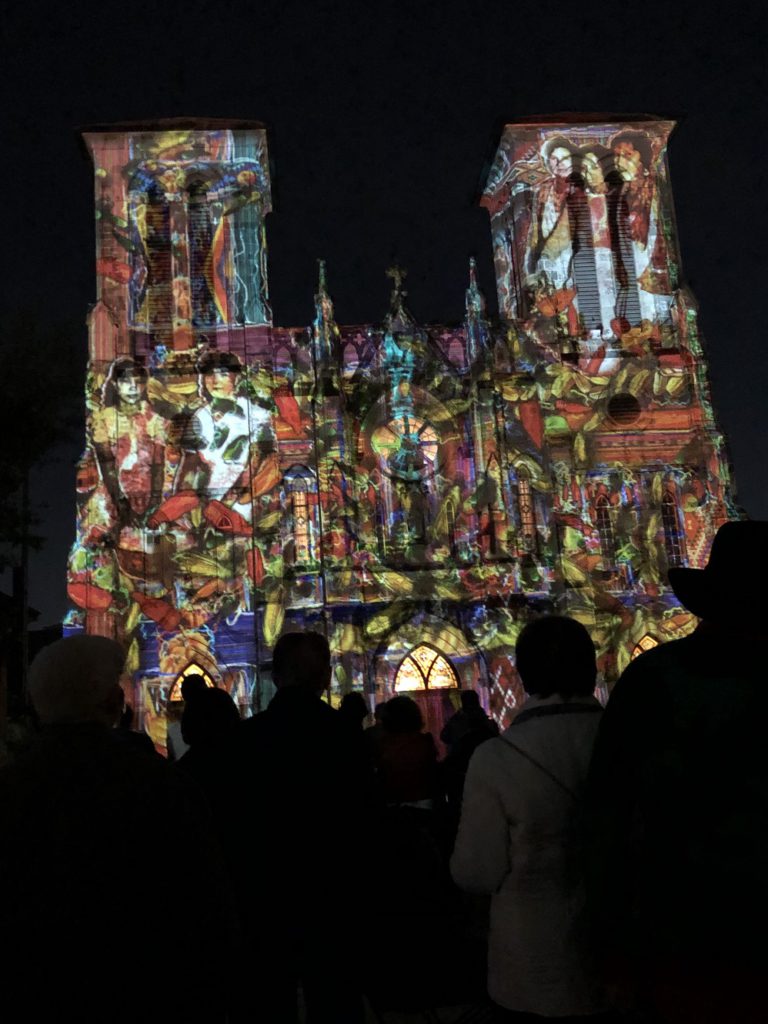 Let's not forget Sea World San Antonio, Six Flags Fiesta Texas — and for those with special challenges, the ultra-accessible Morgan's Wonderland.
Pearl is something different — trendy but welcoming, offering a deep dive into a new emerging San Antonio which blends history with the latest design trends, sustainability and food courtesy of local chefs.
The Bottling Dept. Food Hall is built on the original site of the brewery's bottling department where beer was packaged until 1999. Though fire destroyed the building, the original design was the new building's inspiration. "We care about our history here," says Taylor Applegate, General Manager of Bud's Southern Rotisserie, where we chowed down on chicken, corn bread and jambalaya. The Food Hall is also home to the Bar (where you can still get Pearl Beer,) Fletcher's Hamburgers, Tenko Raman, The Good Kind for Salad and Maybelle's Donuts famous for artisanal fried dough confections and named as a memorial to one of the owner's dogs .
The commitment here and at the restaurants — including one run by the Culinary Institute students — is to San Antonio's growing foodie community and area vendors who source fresh, local ingredients.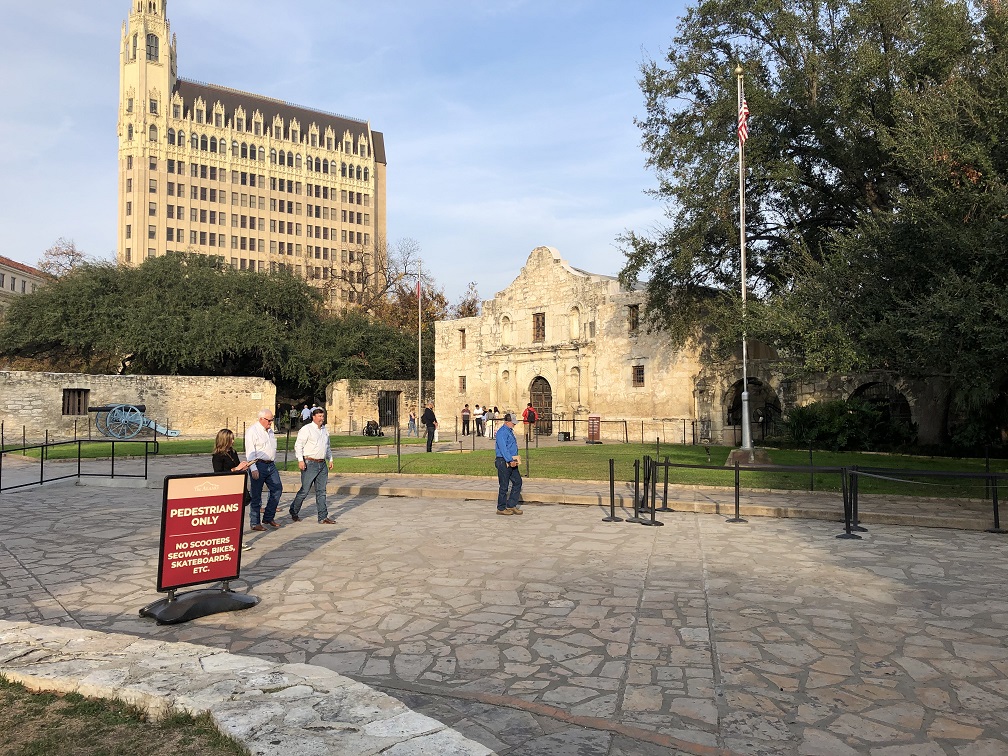 We ate dinner at Botika, which offers flavors from Asia and South America by Chef Geronimo Lopez—everything from sushi and ceviche to steamed bun s and spicy eggplant noodles to jerk chicken and grilled octopus.
The Boiler House with a large outdoor patio specializes in Texas ranch-syle grilling while Cured offers hand-crafted cured foods from charcuterie to pickles in a building that was built in 1904 as the Brewery's administration building. Southerleigh Fine Food & Brewery offers a rotating arrange of craft batch beers and Texas coastal cuisine — oysters and Gulf shrimp, Redfish and Snapper, jalapeno cheddar grits, and more.
Green is San Antonio's only 100 per cent Kosher Vegetarian Restaurant while La Gloria is a homage to the flavors typically only found among the street vendors and taquerias of interior Mexico.
Savor is the Culinary Institute of America's newest restaurant where you can experience a meal inspired by ingredients and techniques from around the world. Your dinner is created and presented by advanced students under the guidance of the professional faculty, making for a truly unique and memorable meal at an affordable price. ($39 for three courses). This is the CIA's third campus and offers a concentration in Latin Cuisine.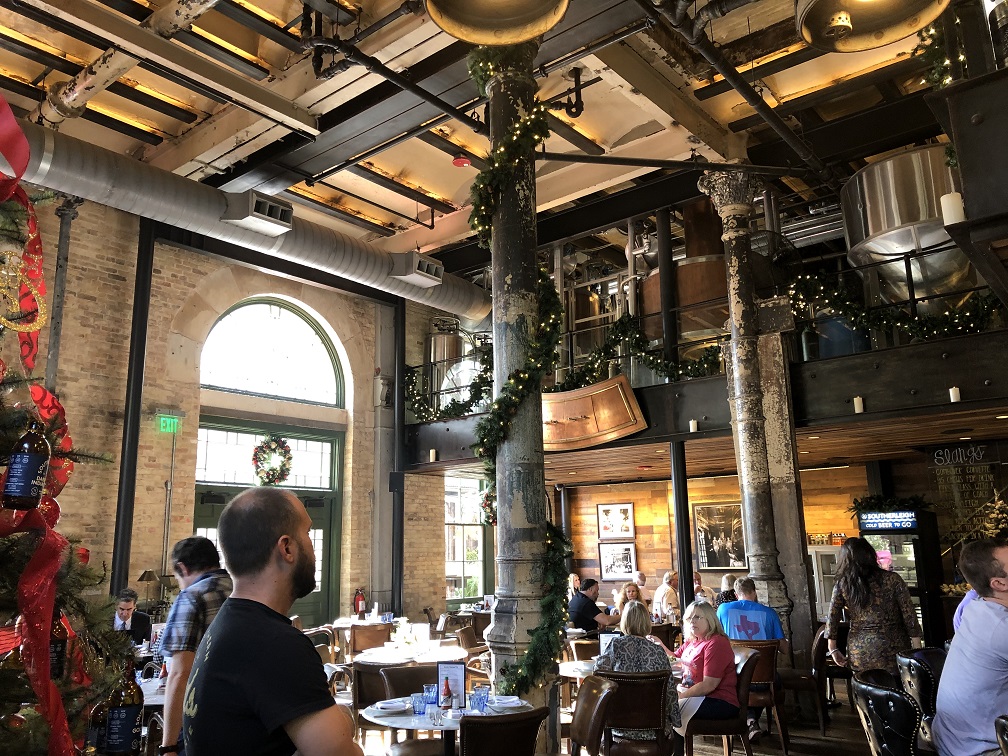 I wish I'd had time to visit every restaurant! We'll be back.
The unique 146-room Hotel Emma in the brewhouse building built in 1894 is the centerpiece of The Pearl Complex with a design that incorporates many historic elements—everything from industrial equipment as light fixtures, banquettes, cast-iron spiral staircases, original steep pipes as spouts, original wood beams ad Mexican cement tiles. Enormous fermentation tanks have become private bar banquettes.
It would be easy to kick back here at the pool, outdoor fireplace or massive historic library.
"We are inundated with tourists," said Applegate, ' But an equal number of locals." Emma Koehler would be proud.