By Eileen Ogintz
SCOTTSDALE, AZ — Ready for an early morning?
Really early! If you are in Scottsdale—especially in summer—you want to get out and play before the heat hits triple digits.
We didn't mind a bit to hit the Gateway Loop Trail in the McDowell Sonoran Preserve with our pooch, just a few miles from where we are staying at the Fairmont Scottsdale Princess. We weren't the only early birds on the trail at 6 am—not b y a long shot.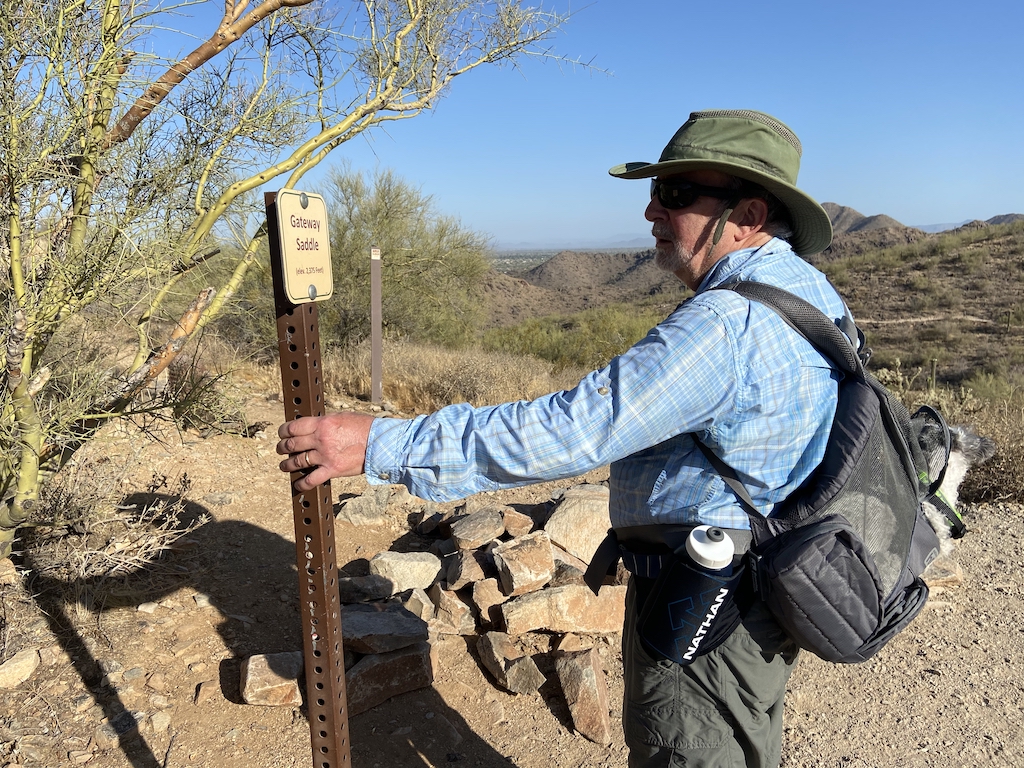 The Preserve includes Scottsdale's McDowell Mountains and Sonoran Desert–more than 30,000 acres for biking, hiking, climbing and horseback riding. There are 225 miles of trails. Fun fact—it is larger than the cities of Tempe and Paradise Valley combined. Pick up a free Family Passport that engages the kids to find things–from a bird who uses its beak to punch a hole in the cactus (a Gila woodpecker), to a cactus with red spines (a barrel cactus), to a white rock (quartz), to animal tracks (can you find some for a Mule deer? A Kangaroo Rat? A Gray Fox….)
The Family Passport reminds kids to stay cool with plenty of water, a hat, a wet bandana around your neck. It encourages them to listen for the sounds of nature and even includes recipes for trail mix.
We chose the popular Gateway Loop—some 4.5 miles with an elevation gain of 650 feet through blooming cacti. By the time we get back, volunteers are reminding hikers to bring plenty of water.
We completely deserved our breakfast afterward at Toms Thumb Fresh Market that has been featured on Diners, Drive-Ins and Dives for its hardwood smoked and excellent BBQ (how about smoked brisket on top of a hash brown cake and finished with a fried egg?) We sat on the dog friendly patio and then filled up the tank with gas. The market features a small store, gas station and even car wash.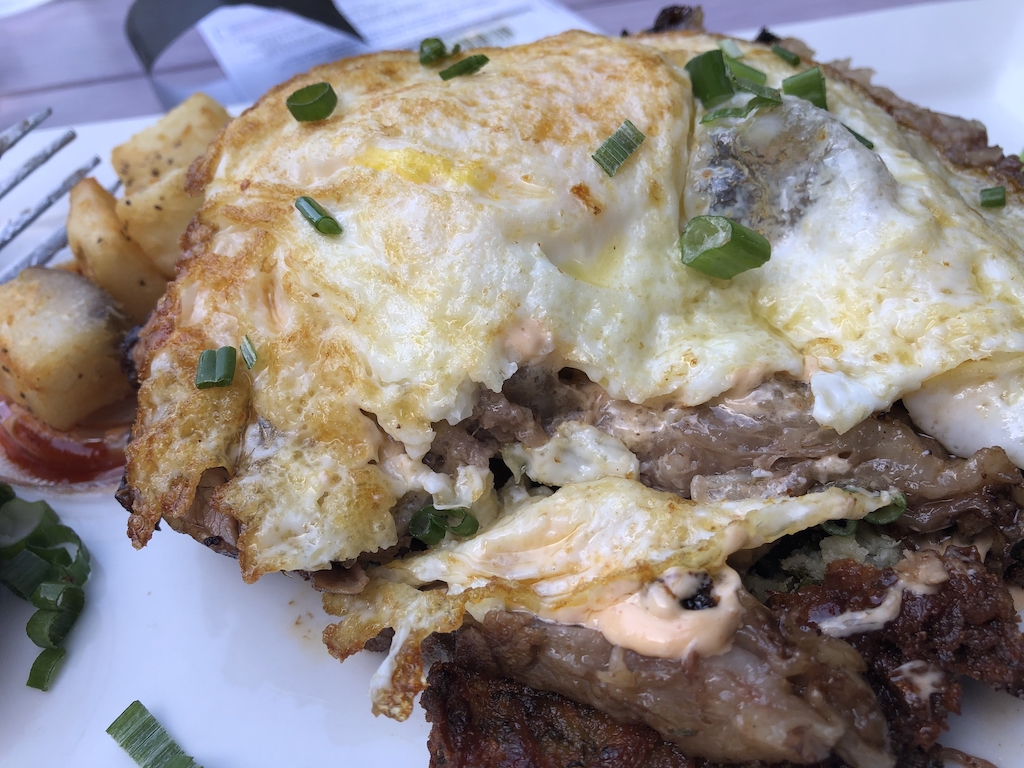 Scottsdale is a city of a lot of contradictions. Huge fancy resorts like The Fairmont Scottsdale Princess and The Phoenician with huge pools, more than 50 spas. The Phoenician has a three-story spa with rooftop pool while The Fairmont is among Scottsdale's largest at 44,000 square feet. Scottsdale boasts 150 golf courses, upscale shopping areas like Kierland Commons( check out restaurants like The Mission with modern Latin cuisine—loved the house-made tortillas, salsas and Peruvian stew) and Scottsdale Fashion Square with restaurants, galleries and shops—the Southwest's largest retail destination.
Don't miss The Sugar Bowl, Scottsdale's first ice cream parlor here since 1958.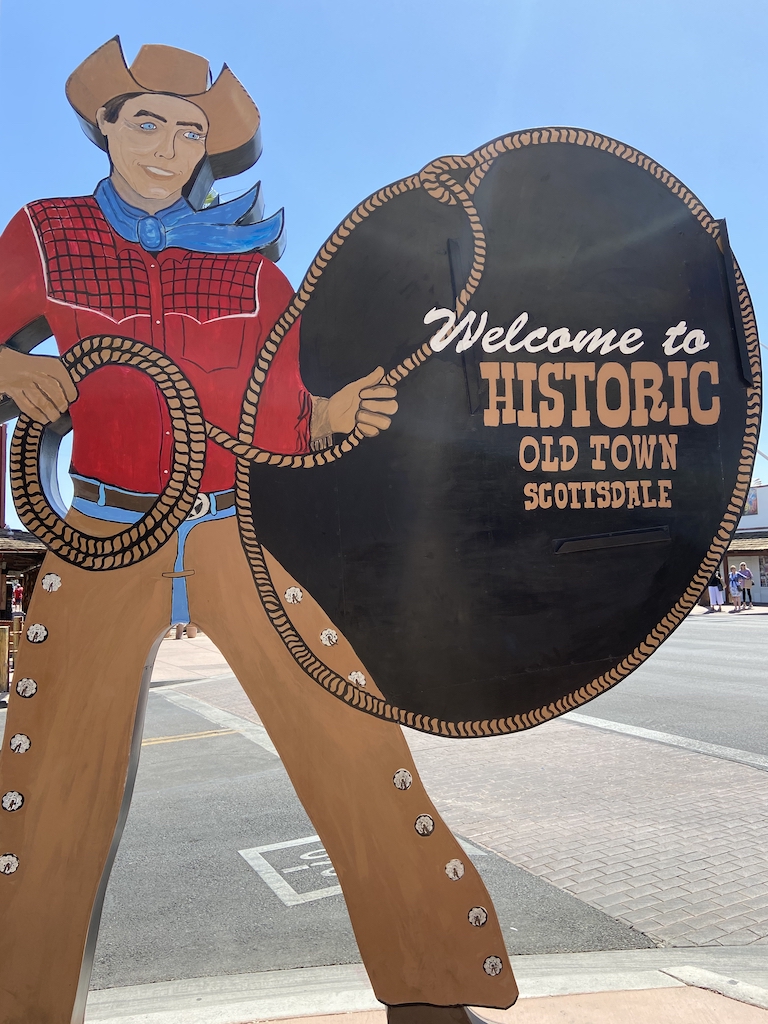 Old Town Scottsdale is a draw for tourists and locals alike with Historic Old Town, galleries (check out the weekly Scottsdale ArtWalk) restaurants and clubs, and unique shopping whether you want custom made belts (at Bischoff's Shades of the West), American Indian Art (at the River Trading Post) jewelry. The Mercantile of Scottsdale features local artists, designers and makers. Enjoy Super Chunk Sweets & Treats (have you ever tried chocolate bacon caramel corn?).
Beat the heat at the Scottsdale Historical Museum in the 1909 Little Red Schoolhouse that chronicles the city's history; Kids and adults alike love the Musical Instrument Museum with instruments from around the world—and technology that makes the music play as you walk up to an exhibit. There are plenty of interactives for kids too.
Just remember the sunscreen—and your water bottles!