By Eileen Ogintz
Tribune Content Agency
Who knew?
Water once covered much of Texas — 110 million years ago. Imagine dinosaurs walking along the beach when the Gulf of Mexico covered San Antonio.
What do giant dinosaur footprints tell us about their behavior way back then?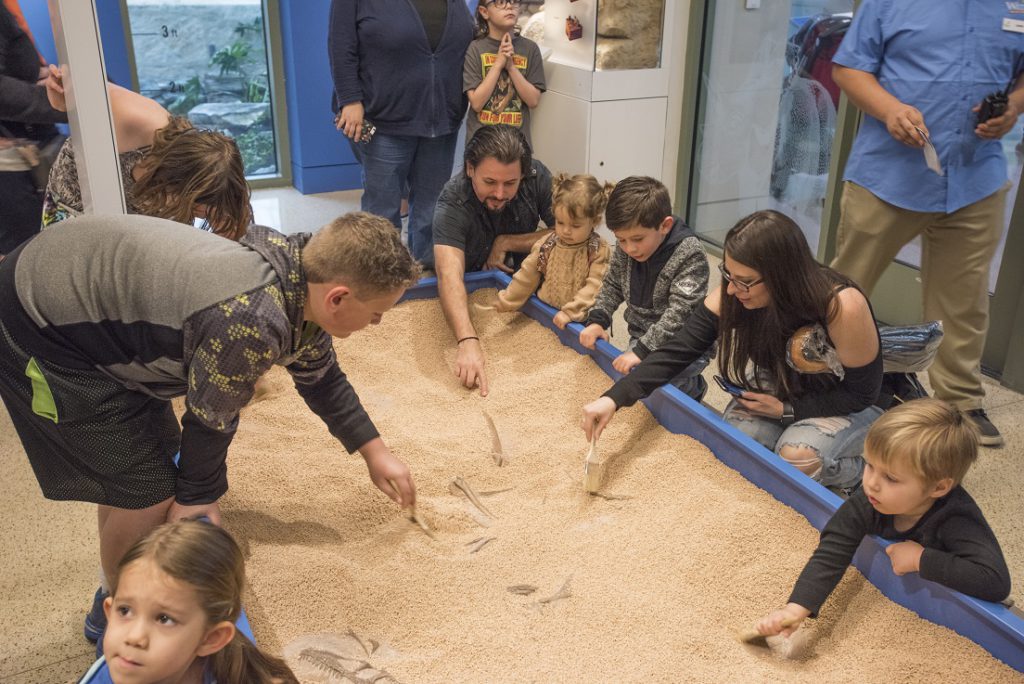 Find out at the state-of-the-art Naylor Family Dinosaur Gallery at the Witte Museum in San Antonio, where you can step inside a cast of an Alamosaurus footprint at The Dino Lab. What's different from other dinosaur exhibits? This one is focused on ancient creatures that called Texas home, including ancient fish, turtle and, yes, a full-size Tyrannosaurus rex.
The Witte, which completed a $100 million expansion and renovation just a few years ago, is entirely focused on Texas — from ancient peoples who lived here thousands of years ago (check out the amazing projections of rock art) to cowboys, wildlife (see a Texas tortoise at the McLean Family Texas Wild Gallery Live Lab) flora and fauna all with interactives that kids love. Local families especially like the location adjacent to Brackenridge Park on the banks of the San Antonio River and the H.E.B Body Adventure. (How fit are you?)
That's why anyone visiting San Antonio — or this part of Texas, especially for the first time with kids, should put the Witte on their to-go list, along with the recently opened Ruby City, a world-class contemporary art museum. For foodies and beer lovers, there's The Pearl, the 22-area mixed-use space for housing, dining venues spearheaded by local chefs like Geronimo Lopez and those from local favorites like Botika and the Bottling Club Food Hall (loved Bud's Southern Rotisserie!), a year-round farmer's market, a campus of the Culinary Institute of America where you can come for a class or a meal at the student-run restaurant! Pearl has been created from what was once the largest brewery in Texas, including the riverfront Hotel Emma. Hotel Emma, located in what was once the brewhouse, makes fanciful use of 19th-century brewery artifacts.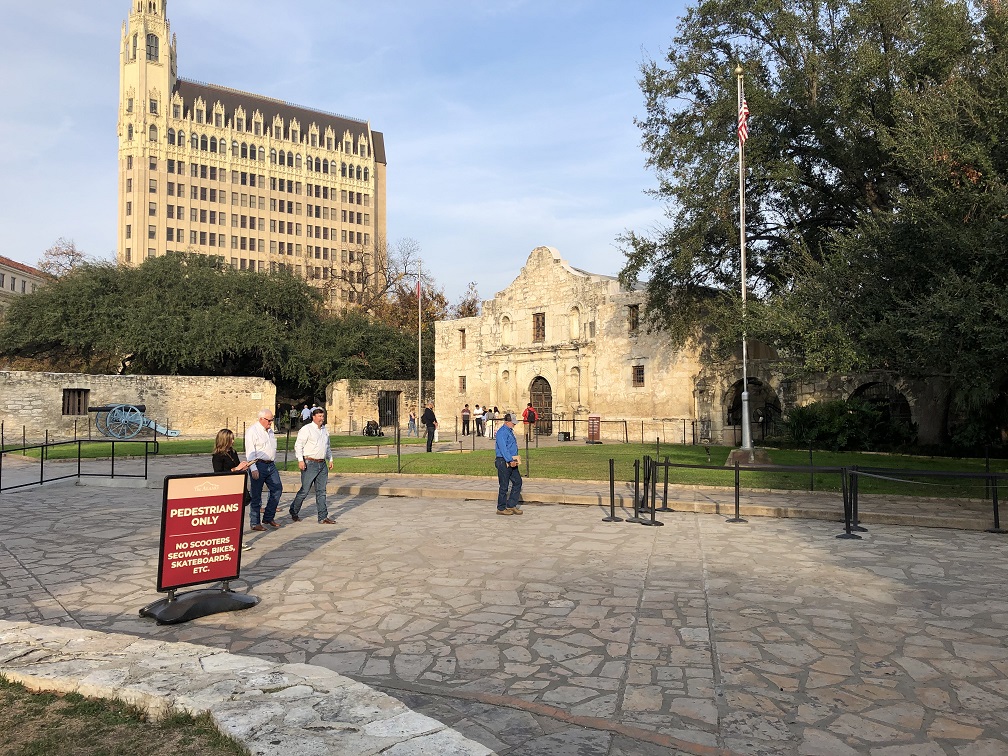 The thing about San Antonio is you can take a deep (and interesting) dive in so many historical eras but also let loose with local families at world-class theme parks, including SeaWorld Antonio, the largest SeaWorld park (here is your chance to meet a penguin or swim with a sea lion), with the new Texas Stingray, Texas' tallest, fastest and longest wooden roller coaster debuting next month. Six Flags Fiesta Texas boasts The Joker wild card — a swinging pendulum ride among the world's tallest at over 17 stories high, as well as plenty of family rides and kids' rides for the youngest park goers. Opening in February, SEA LIFE Aquarium at The Shops at Rivercenter will be home to more than 5,000 marine and freshwater creatures, complete with an underwater tunnel.
Those with special challenges, including those on the Autism Spectrum, and their families, should make a beeline for Morgan's Wonderland in northeast San Antonio. It's an ultra-accessible theme park designed from the ground up for those with special needs with more than 25 attractions and Morgan's Inspiration Island, the world's first ultra-accessible splash park, complete with three types of water chairs. Opening this year: Morgan's Wonderland Sports for adaptive sports and Morgan's Wonderland Camp with year-round camp experiences, even a zipline.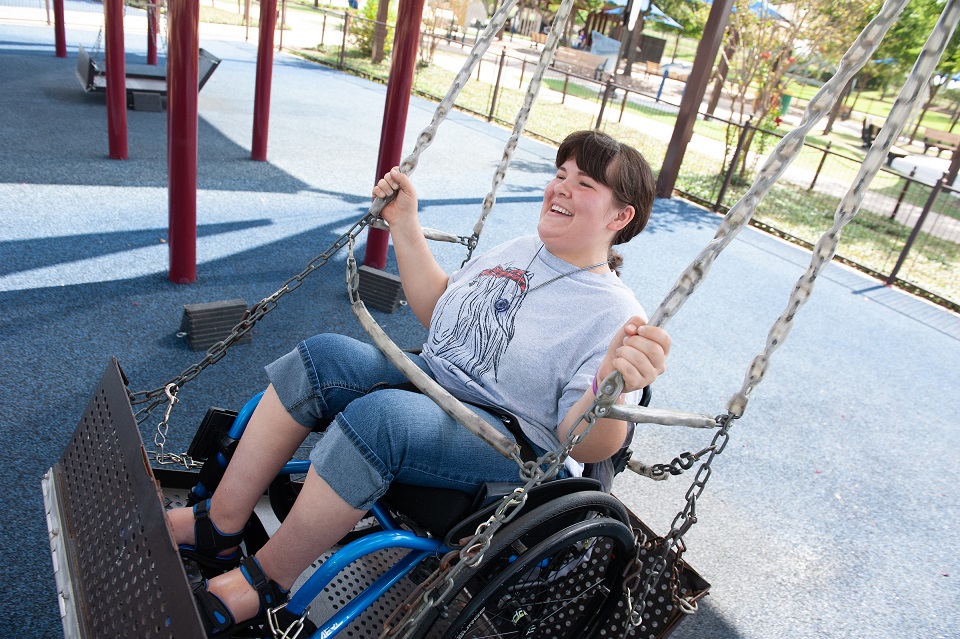 At San Antonio Missions National Historical Park the kids can become Junior Rangers as you explore how San Antonio evolved after the Spaniards came more than 300 years ago in an effort to convert the native peoples. All four of the mission sites at San Antonio Missions National Historical Park hold regular church services in the historic buildings. If you have time to visit just one, head to Mission San Jose y San Miguel de Aguayo, the "Queen of the Missions," which was once a major social and cultural center. It is not only the largest but has been nearly fully restored. Join a ranger for a free tour!
The Alamo was also a mission but it is famously remembered for the epic 1836 battle that proved a turning point in the Texas Revolution, the fight for freedom from Mexico. All of the nearly 200 defenders died in the 13-day siege, their sacrifice inspiring those fighting for freedom not to give up. "Remember the Alamo," became their rallying cry. Be forewarned that there isn't much in the way of 21st-century interactives at this point, though the first phase of a long-range Alamo Plan is expected to be completed this year.
Even if your kids beg that they've had enough history for one trip, insist on seeing The Saga. It's a spectacular light show at San Fernando Cathedral that is accompanied by music and tells San Antonio's story, putting it all in context with giant pictures broadcast on the facade of the historic church, accompanied by music. It's four nights a week (three times a night) with 7:30 p.m. shows Sunday and Tuesdays — even better, it's free.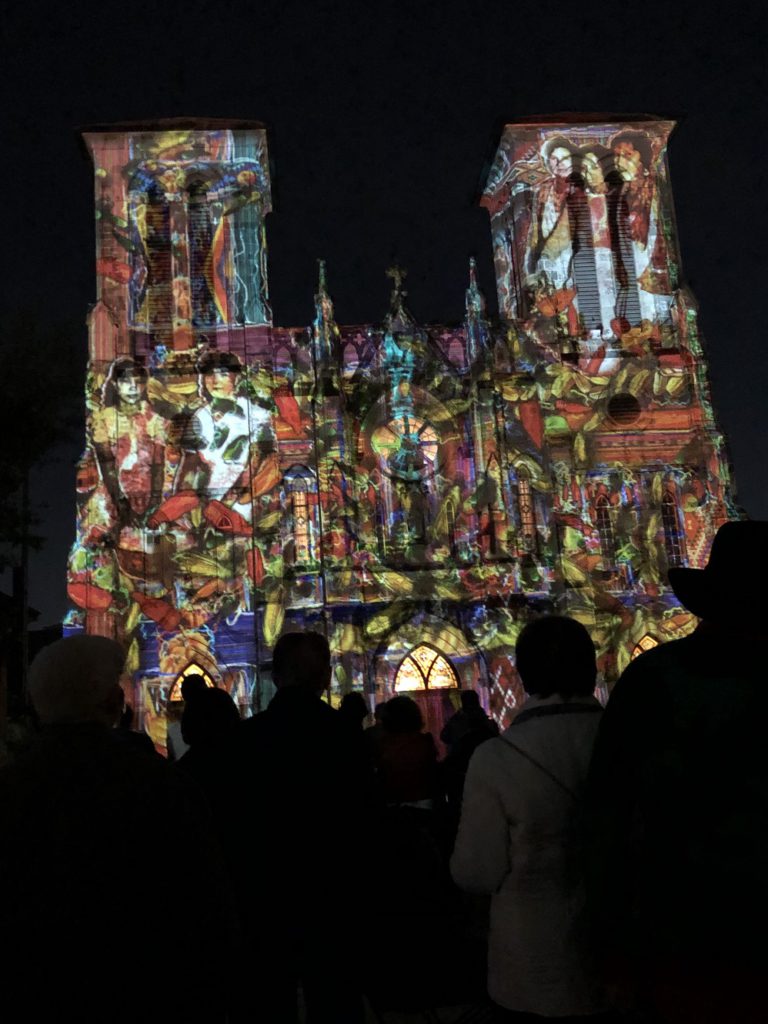 And there's no charge to stroll along San Antonio's famous Riverwalk. There are plenty of hotels nearby. (We stayed at the Wyndham San Antonio Riverwalk, walkable or an inexpensive shared-ride from most everywhere.)
Stop to listen to the street entertainers. Take a cruise on the river under the sparkling lights.
Enjoy a riverfront meal (you won't go wrong at Boudro's Texas Bistro, famous for their table-made guacamole and prickly pear margaritas or Casa Rio, a fixture here serving San Antonio-style Mexican food since 1946).
Have a margarita. With all that sightseeing, you've earned it!
© 2020 EILEEN OGINTZ
DISTRIBUTED BY TRIBUNE CONTENT AGENCY, LLC.