By Eileen Ogintz
SAN PEDRO, BELIZE — There they go!
At least seven nurse sharks, some 10 feet long, trailed by a baby.
There's a giant Southern Ray moseying along, a school of horse-eyed jacks with their distinctive big eyes and the beautiful blue and black Tang fish.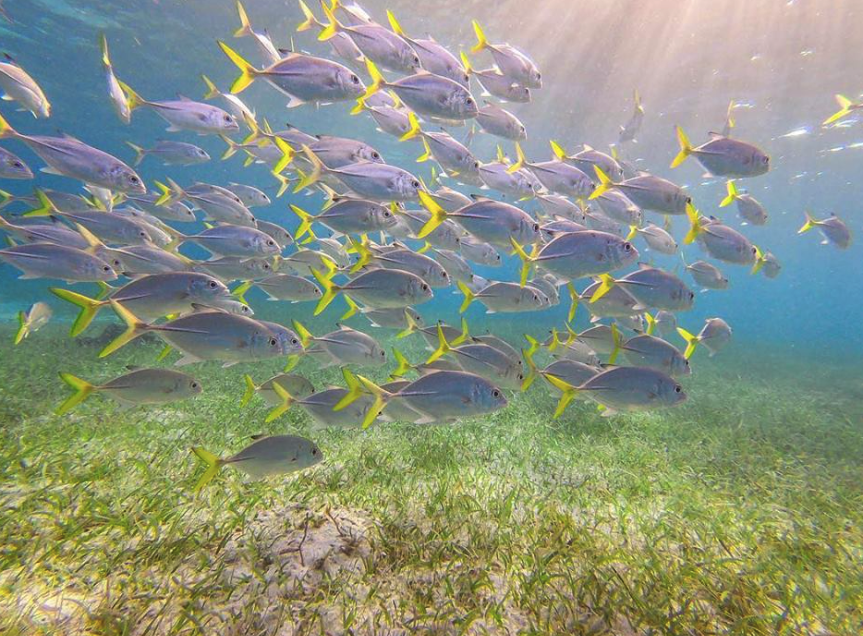 Wow! We are in the Hol-Chan Marine Preserve just inside a huge barrier reef and just a few miles from San Pedro, Belize on the island of Ambergris Caye. This is some of the most spectacular snorkeling I've enjoyed in many years.
The preserve, our guide Bernie Badillo from Belize Pro Dive Center explains, is huge — 22 square miles and teeming with tropical fish and healthy coral — brain coral, seafans that are waving at us and star coral.
There are four zones to this preserve—the most popular for snorkeling and one of the most popular dive sites in Belize—and "Shark Ray Alley," where we see the nurse sharks and rays right around our boat are in Zone D. Hol-Chan, Badillo explains, means "little channel" is not only narrow—just 60 feet wide through the barrier reef—but a popular place for those completing their PADI SCUBA . It is only four feet deep in some spots (perfectly clear water!) and at its deepest, 29 feet.
Night dives and snorkels are popular here, especially to see nocturnal creatures like Octopus, Moray Eel and squid.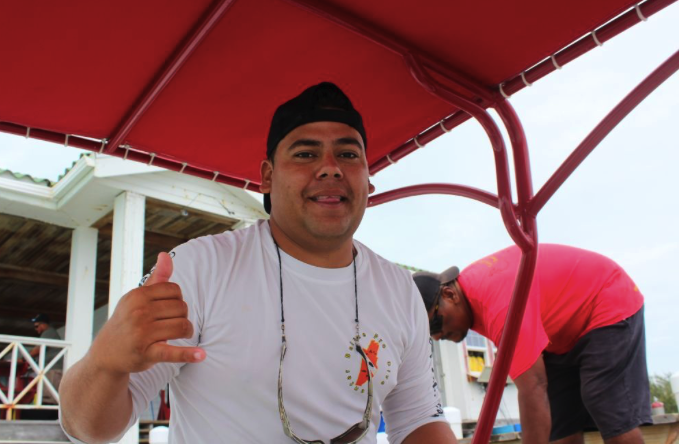 We're extremely lucky this cool, overcast morning, to see two green moray eels slithering along just above the bottom. We see schools with scores of Gray Snapper, the silver Horse-eyed Jacks, Barracuda and Blue Striped Grunts. Amazing! Of course this is the second longest barrier reef in the world.
And though it is chilly, the water is warm—80 degrees—so it is comfortable snorkeling weather just in a bathing suit.
Tiny harmless jellyfish called Sea Combs swim into our hands; the other fish ignore us — the Sgt. Majors, the Parrot Fish, the Rainbow Fish, Angel Fish, the small Yellowtailed Damsel Fish that are blue, the Spotted Eagle Ray… everywhere, it seems, is a different fish oblivious to our presence—more than 50 different types, our guide suggests.
The town of San Pedro on Ambergris Caye is only a half mile from the Barrier Reef; Those who want to dive the famous Blue Hole, known for its underwater caves and formations, have at least a two hour boat trip each way but that dive is one for the bucket list. Snorkeling trips are reasonable –$40 plus $10 for mask, snorkel and fins—a bargain given the experience. You'll see dive shops everywhere and some like Ramon's Village Resort, where we stayed, have their own.
This is a great place to have a contest with the kids to see who has spotted the most different fish. Want to bet the kids win?