By Eileen Ogintz
Tribune Content Agency
So many choices!
With many schools, colleges and universities starting the year with remote learning — and parents continuing to work from home, there is an unprecedented opportunity for a longer road trip from home — often at a bargain and reduced capacity at many places means you won't face crowds, even at theme parks.
Of course, you have to be prepared for the new normal travel landscape. Restaurants have greatly reduced capacity so you may need reservations. Many families this year prefer takeout (and many more restaurants now offer this option) or are preparing their own food. And masks are mandated outdoors in some places, as well as indoors.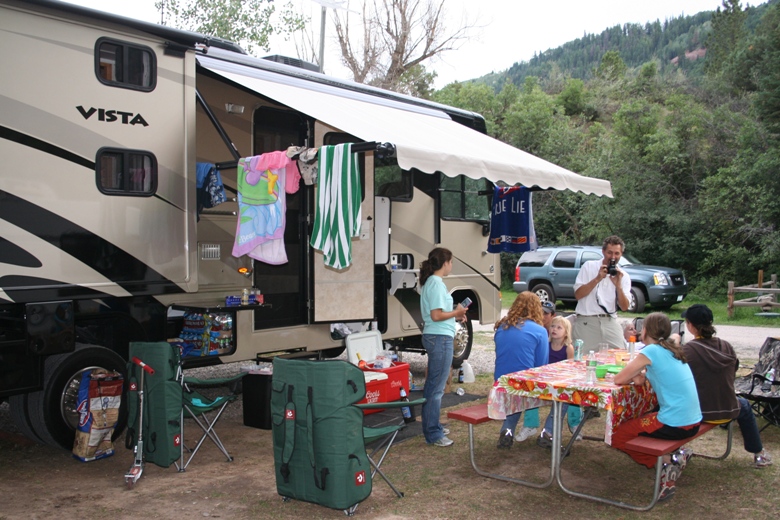 You also will need reservations at museums that have re-opened, as well as at theme parks because they have greatly reduced capacity. Walt Disney World has, in fact, cut back hours.
Some national parks are also requiring reservations for a specific time. Wherever you plan to go, check the websites — and check again before your visit as things can change on a daily basis. (Our Taking the Kids fall getaway guide can give you some great ideas!)
You can fly, and flights have never been so cheap. But many countries are still closed to Americans and many Americans simply are uncomfortable taking to the skies right now or going too far from home.
You can take a once-in-a-lifetime adventure on short notice — rafting the Grand Canyon (as long as your kids are at least 12) where outfitters have availability this fall for trips that typically book more than a year in advance. OARS has trips well into October. Western River Expeditions also has availability on trips that don't require hiking in or out of the canyon. All outfitters have added COVID mitigation plans.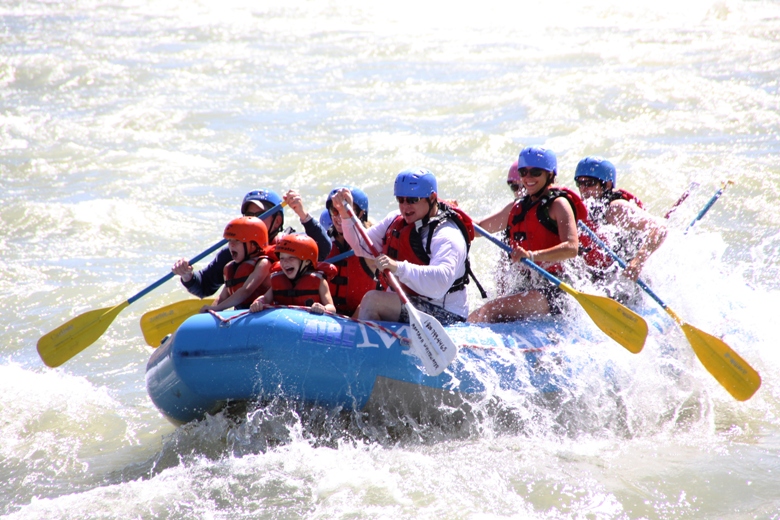 (With kids as young as seven, Explore Dinosaur National Monument in Utah and raft the Green River through the Gates of Lodore, with three-day trips starting at under $850 (the kids will love inflatable kayaking).
You won't be able to cruise this fall from American ports as the Cruise Lines International Association has just announced there won't be cruises until at least the end of October. But you certainly can plan for next year or the year after with new amenities coming — like Carnival's roller coaster at sea or special deals for booking now and cruising later with liberal cancellation policies and low deposits like from Holland America.
Your favorite fall festivals may be canceled, but you can still get out to a farm or an orchard. (Check pickyourown.org for an orchard near you.) When was the last time you raced your kids through a corn maze? Search Corn Mazes America for a state-by-state directory and to see which ones are open. Fall is also a great time to visit farmers' markets, though with reduced capacity expect lines to enter. You can meet local farmers and select what's in season for those meals you are making at your vacation rental or for your picnic.
Enjoy fall foliage somewhere you have never been — Colorado, Utah or the Smoky Mountains, for example.
You will find deeply discounted hotels in cities like Philadelphia — where COVID cases are down and where museums have begun to reopen. Kids can have an out of classroom American History lesson at the Museum of the American Revolution or at Independence National Historical Park. (Bring along Eileen's new Kid's Guide to Philadelphia!)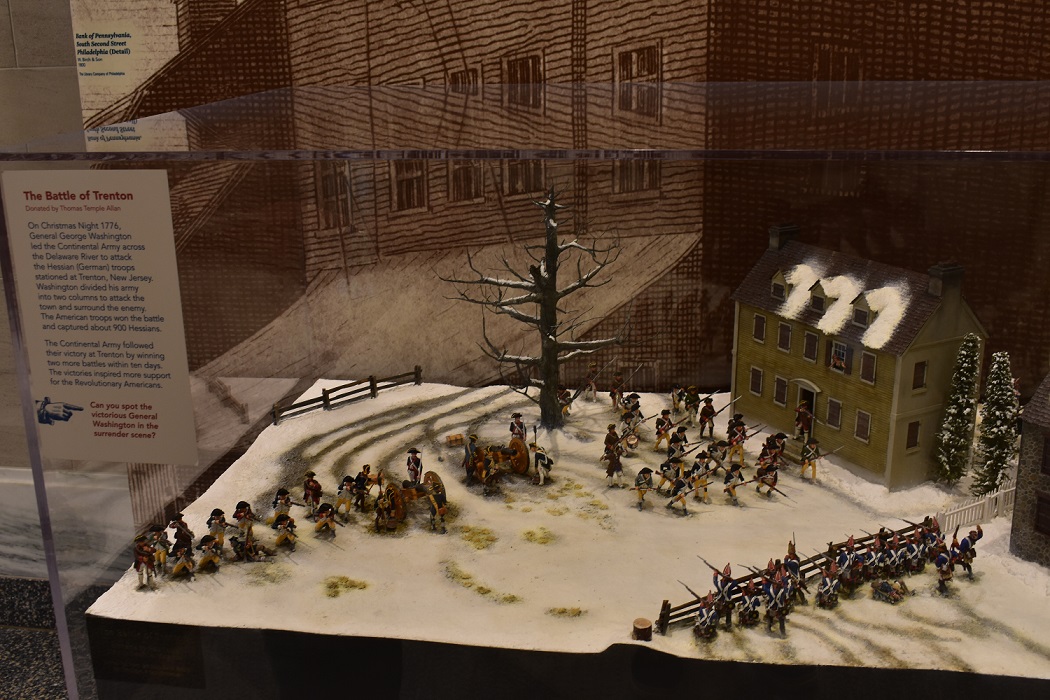 Check out less visited national parks, including Congaree National Park in South Carolina, North Cascades National Park in Washington State and Guadalupe Mountains National Park in Texas. Visit a national park for free on National Public Lands Day, Sept. 26. Apply in advance. Fourth-graders and their families still get in free with the Every Kid Outdoors. If grandparents are taking the kids, the National Parks Service Lifetime Senior Pass costs $80 or $20 for an annual pass (plus a $10 processing fee if you get it online.) An additional three adults and kids under 16 in the same vehicle are admitted. Expect to be on your own as many visitor centers remain closed and ranger programs have been canceled. The educators' section on every national park site, designed for teachers planning field trips, can be an excellent resource.
Zoos are a great bet during this pandemic year as infectious disease experts say we are safest outdoors. Membership in your local zoo may also get you in free to a zoo where you are visiting. The Bronx and Smithsonian Zoos are welcoming visitors as are the Denver Zoo, the San Diego Zoo and the North Carolina Zoo among others. You can find a zoo where you are at the Association of Zoos and Aquariums website.
Many ranches are open into October and some are open all year 'round, like Tanque Verde Ranch in Tucson and Spring Creek Ranch in Jackson Hole, Wyoming. Taking the Kids visited Spring Creek Ranch, unusual in that visitors stay in their own condo-like accommodations and have the amenities of the ranch — guided tours of Yellowstone and Grand Teton National Parks. Some, like Flathead Lake Lodge in Montana, will focus on adults in September — great for those with grown kids.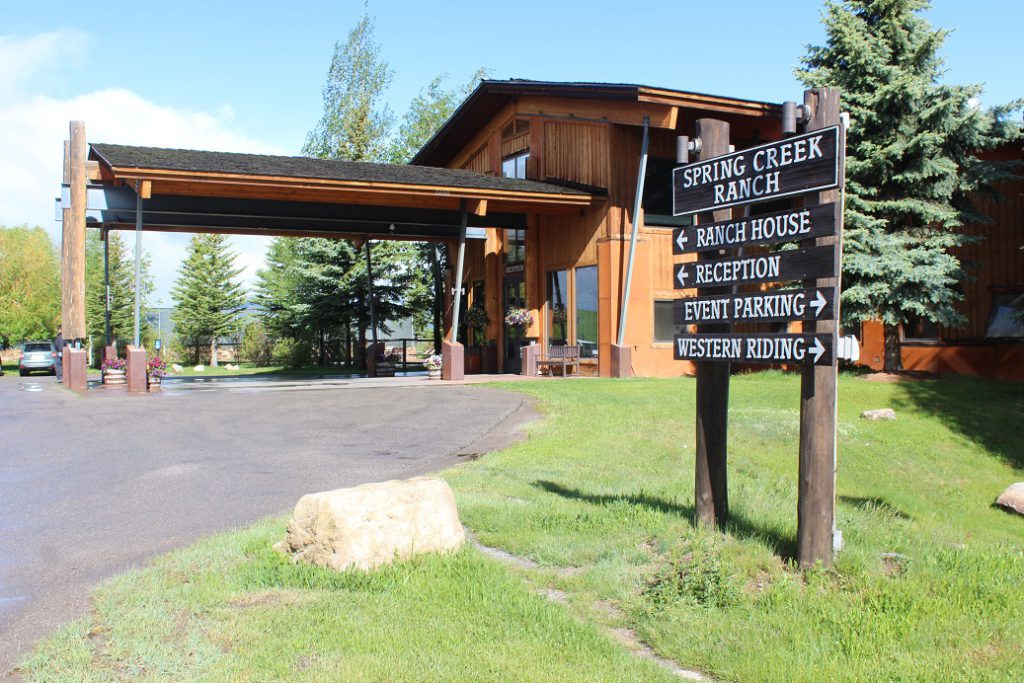 Wherever you go, follow health guidelines – wearing masks, social distancing and washing your hands thoroughly and often. Be prepared that, despite state mandates, mask wearing can be uneven as Taking the Kids found on a Western Road trip, even as infectious disease experts tell us mask wearing is the best way to protect ourselves and others from the spread of COVID-19. If you don't think you need a mask, remember that many of those spreading the virus are asymptomatic and can infect at-risk family members.
Keep up with the states that are imposing quarantines –to be sure your itinerary is a realistic one.
You also want to be mindful of whether COVID-19 is spiking in the area you want to visit, suggests Dr. Arthur Lavin, an Ohio pediatrician and spokesman for the American Academy of Pediatrics, which offers advice for families about COVID-19. The highest risk, Dr. Lavin said, is in a crowded, indoor setting. The lowest risk is socially distancing, spending much of your time outdoors.
Happy travels!
© 2020 EILEEN OGINTZ