By Eileen Ogintz
Tribune Content Agency
Nothing would keep the Tointighs off the slopes.
Not the difficulty of making reservations when and where they wanted; not the longer lines for rentals and lifts; not the lack of indoor eateries on the mountain. Not wearing masks everywhere.
"It's about the memories and the experience," said Keli Tointigh, a mother of five from Chickasa, Oklahoma. "Shame on us if we missed a year."
"It's 100 percent worth the hassle," added her husband, John.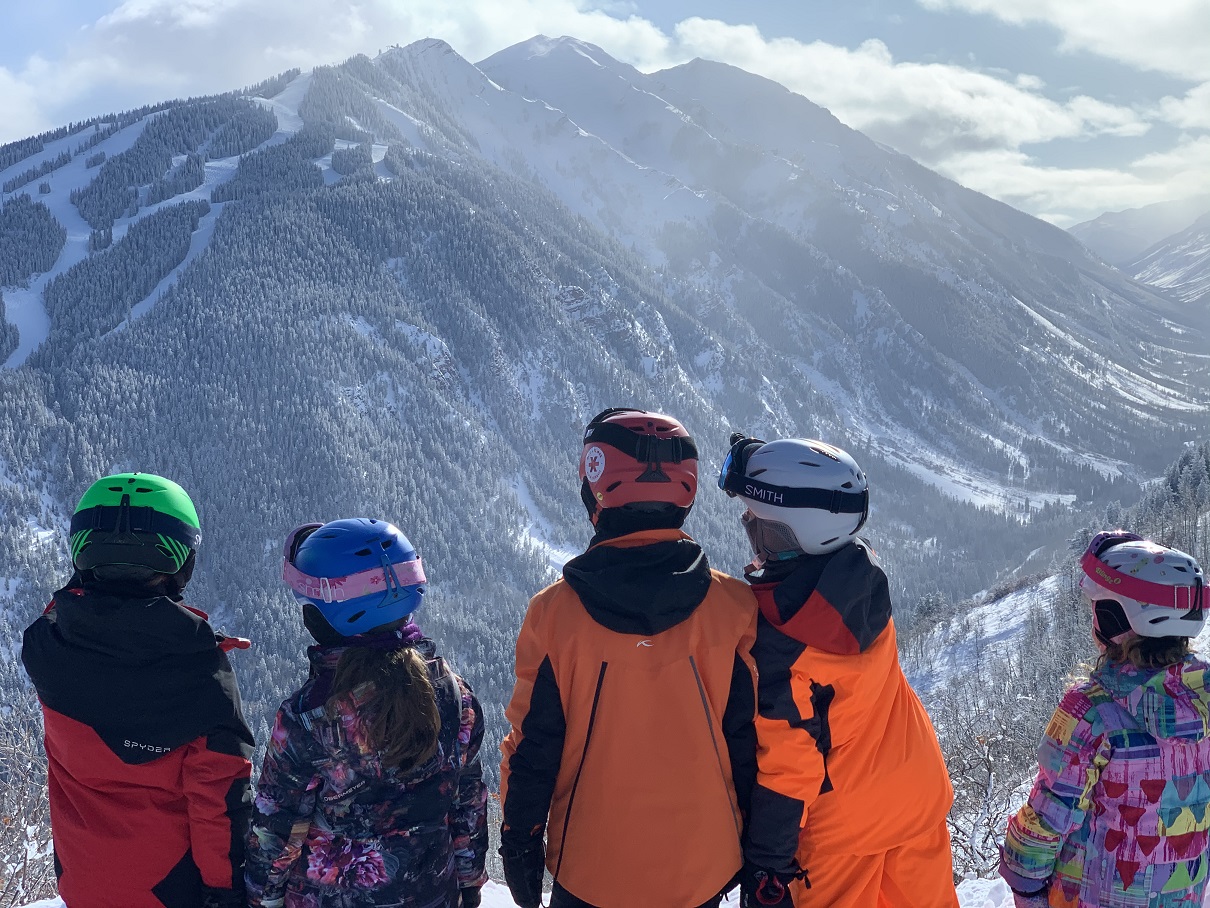 We met them standing in line at Copper Mountain, about 75 miles from Denver, Colorado, to get rental equipment. The resort is especially popular with Coloradans and other families because it is not as glitzy as say Aspen or Vail and has plenty of terrain.
Copper, incidentally, is also home to Woodward Copper, an action sports center that's an hour from Denver, which offers year-round skiing and snowboarding, plus an indoor training facility with skate parks, Olympic grade trampolines, foam pit jumps and more. New this season, are private family lessons at Woodward Mountain Park (available through April 25 for six hours, starting at $649 and including parking and exclusive access to lift lines.)
For fitness-minded guests who want to be as socially distant as possible, the resort has expanded its Uphill Program (yes, heading uphill on skis) with four uphill routes, as well as Private Uphill Tours.
"It's where we've always come," said Katie Kelly, who was with her dad, Ron Black, and her preschooler Ben. "It's comfortable. …This season, you just really have to be prepared," she said.
That means at Copper, making reservations for parking. At other resorts, that means making reservations for the days you want to ski — just as you would purchase a ticket for a concert or Broadway show.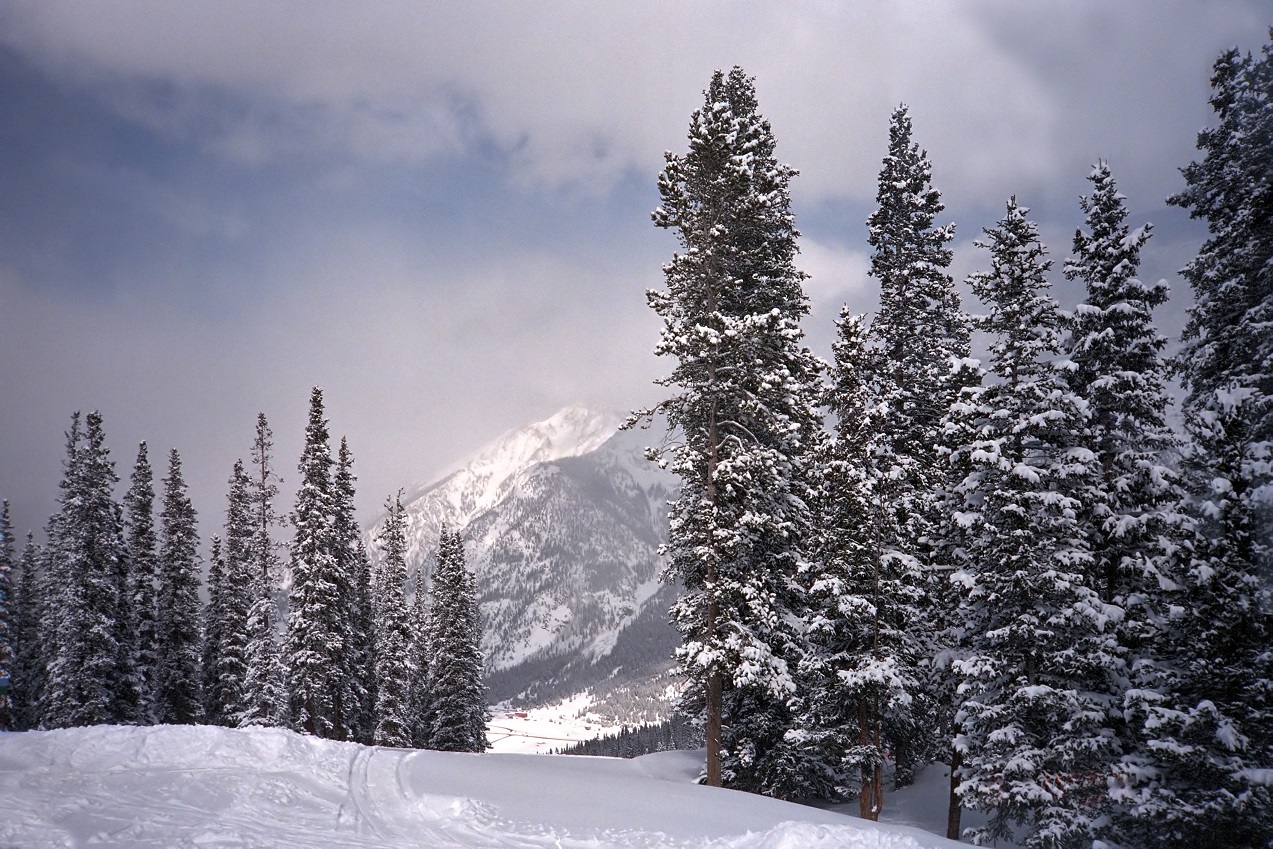 "Every mountain does things differently," said my old friend Martha Mintzer, who with her husband, Arthur, has spent the winter sampling different snow resorts in Colorado, Montana, Wyoming and Utah, using their season IKON Passes, which offered them the flexibility to try many different resorts at a significantly discounted price, opting for stays at rental condos for a week or more before moving on.
They scrupulously booked reservations in advance, as required, avoided more crowded weekend days, brought lunch or ate outdoors and cooked at night. "It's been awesome," Mintzer said. "Everyone has been doing what they are supposed to do — and I feel good supporting the local economy."
"Absolutely. I'm glad we did it," said Arthur Mintzer, adding that if he missed anything, it was the chance to eat and warm up inside.
In some cases, the restrictions have enhanced the experience, said Nick Besch, skiing with his family at Copper. Because parking reservations are required, Besch explained, he doesn't have to leave Denver at the crack of dawn to make sure of getting a decent spot. "And I like how it's not as busy this year," added Sydney, 9.
Besch said he hoped the parking reservation system would last beyond the pandemic.
Brisa Garcia, who moved this winter from San Diego to Colorado, said the pandemic has encouraged her friends to get out of their comfort zone. "We're beach people," she laughed. "But working remotely, people are more open to going places and doing things you never did."
"From what we've heard from our member ski areas, there is high demand to ski and ride this season as it is one of the few naturally socially distant winter activities that people can engage in. And, one with a low risk of virus transmission when public health best practices are implemented," said Adrienne Isaac, a spokesman for the National Ski Areas Association.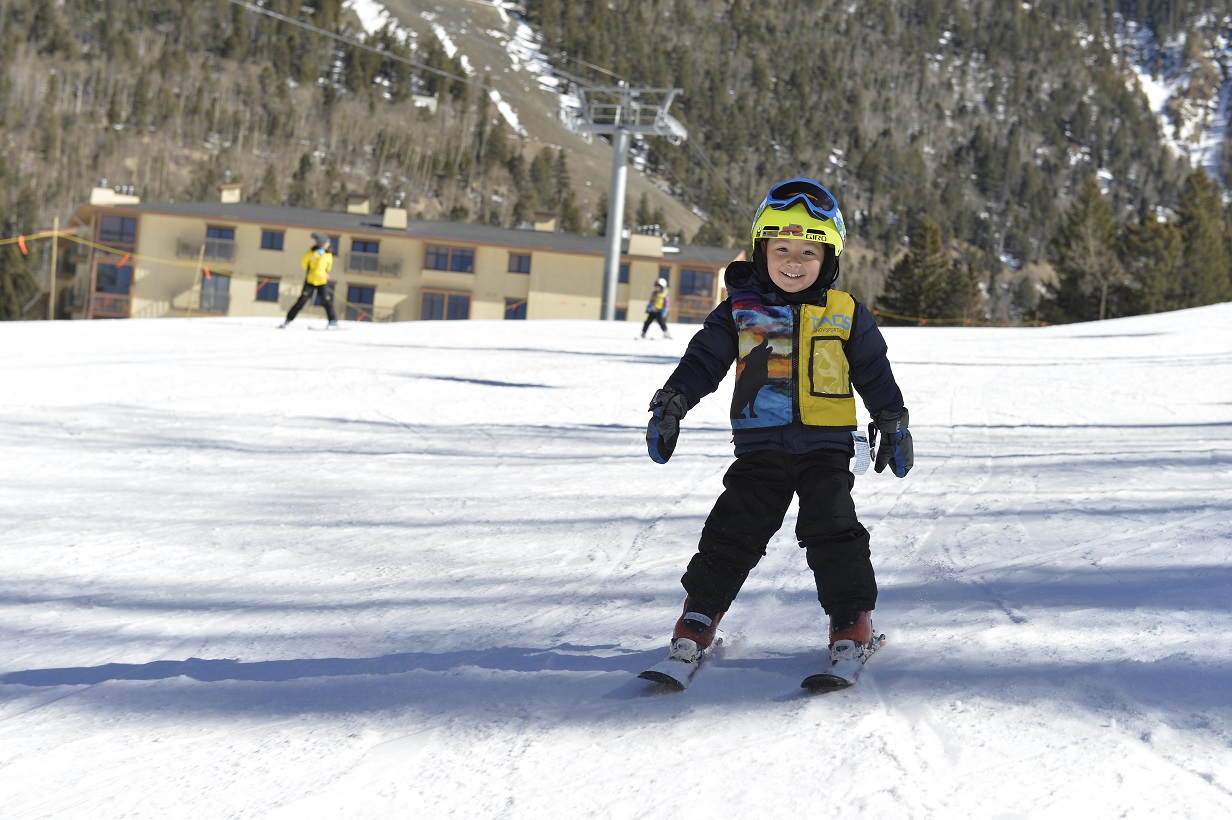 Of course, retailers and restaurants have been taking a big hit, as have some hotels. "People are definitely opting in for longer stays as they can work from wherever and obviously condos are more conducive to this," suggested Tucker Vest Burton, a spokesman for Aspen/Snowmass, which is touting a kids-ski-free deal. They've introduced Max 5 Lessons for all age groups, capping all group lessons at five people. Smaller lessons mean more one-on-one attention and families enjoy the chance to explore the mountain and learn together.
(Four Mountain Sports is incentivizing families with kids 7 to 12 to rent ski equipment with the company by providing a free lift ticket at Aspen Snowmass, valid for the entire length of your rental if lodging is booked through Stay Aspen Snowmass (minimum two-night stay).
There are kids-ski-free deals around the country. (Check the Kids-Ski-Free Guide to resorts from The Points Guy.)
In Utah, for example, two children, 10 and under, usually ski for free at Brighton with the purchase of one adult ticket. The Maine Winter Kids app offers many discounts (and even free skiing programs) on skiing, as well as other activities throughout the state.
The historic Alta Lodge has been offering kids-free stay (and eat) deals every month, including April 4 through 17, with the lowest rates of the season. The package includes complimentary supervised kids' activities apres ski.
Book two nights at the slope-side Blake in Taos Ski Valley in New Mexico and get two adult lift tickets free.
Spring, of course, brings warmer-and longer days — and typically discounted lodging deals. Some restrictions are being relaxed as COVID cases come down. In Colorado, for example, more counties are lifting capacity restrictions so there is increased indoor dining and resorts are permitting guests to share lifts and gondolas, cutting wait times.
Still, says the NSAA's Isaac, "Skiers and riders can expect to see ski areas continue to enforce mask requirements and physical distancing through the winter season and into the summer. We will continue to take our cues from public health experts."
"The biggest thing continues to be Know Before You Go," said Chris Linsmayer, a spokesman for Colorado Ski Country USA. "I think people should expect that pre-purchase is still the norm for things like lift tickets, rentals and ski school. Grab and go and outdoor dining continues to be the norm," he said.
The day we visited Copper, families were enjoying the sunshine on the slopes and off, enjoying pizza at Sawmill Pizza (heated tables), burgers at Downhill Dukes and tacos from Sendy's Food Truck.
"Definitely there are lines … definitely more of a hassle," said Cindy Roper, from Fort Collins, Colorado, at Copper with her daughter and grandchildren. "We're just glad they can get outdoors and ski," she said, adding, "We haven't seen anyone unhappy up here."
©2021 Eileen Ogintz. Distributed by Tribune Content Agency, LLC.