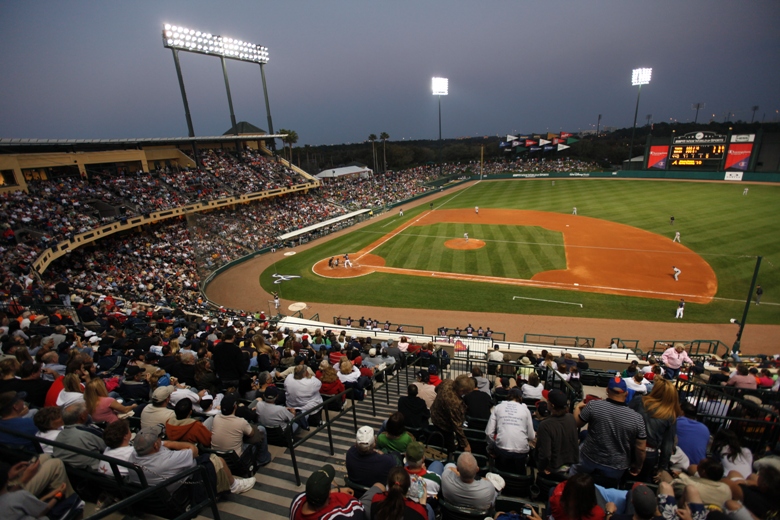 By Eileen Ogintz
Even if you're not a huge baseball fan, you've got to love spring training.
The tickets are cheap enough that you don't feel guilty if the kids get antsy and you leave before the game is over.
The parks are smaller, the food cheaper and you might get close enough for those who are big baseball fans in your gang to get an autograph. In Arizona, you can see half of the Major Leagues' 30 teams play — all within 50 miles surrounding Phoenix.
In a new report, the hotel booking site Trivago.com notes that searches for lodging near spring training sites in Florida — particularly Orlando, Panama City Beach and Daytona Beach — increased significantly from the winter months. Trivago compares rates on more than 700,000 hotels through more than 200 hotel booking sites.
There are plenty of hotel packages to defray the cost. And there's plenty else to do when you're not at the ballpark, whether you head to Florida or Arizona to see your favorite team play. Take your pick of theme parks, unique museums, hiking trails and just lazing at resort pools. (Check out the Taking the Kids Super Spring Break section for ideas. Here's just a sample of what you can do when you're not at the ballpark:
Just make sure you've got a ball and permanent marker handy — just in case you run into your favorite player.