By Eileen Ogintz
COLORADO SPRINGS, CO — We are at over 8,000 feet up a steep gravel road from Colorado Springs in the Pike National Forest trying to decide whether we want lobster tail, steak, fried chicken, or grilled trout for dinner—maybe a bite of each? And don't forget the sides that include beans, corn, slaw, and salad with apple crisp for desert.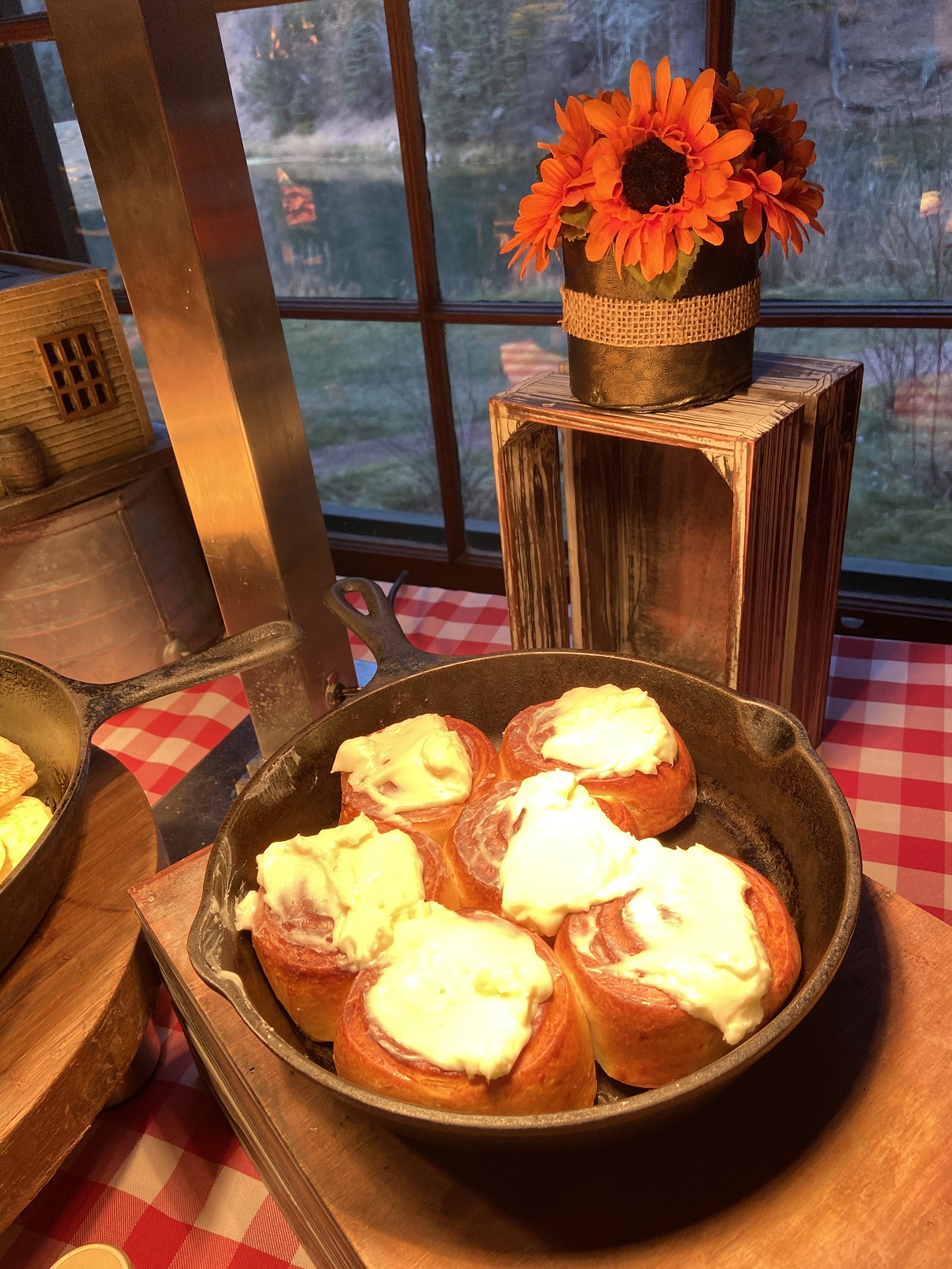 Welcome to The Broadmoor's Ranch at Emerald Valley, one of a trio of all-inclusive wilderness experiences and particularly suited for families as well as couples with activities including fishing (a big draw for the kids), hiking, horseback riding and more. There are just nine cabins here and a maximum occupancy of 32 especially popular with families seeking an outdoor-oriented getaway this Covid Year.
The Ranch and Fly-Fishing Camp close for the winter but Cloud Camp may remain open for Christmas or Thanksgiving – ideal for a wealthy family of 16 looking for a unique experience and having $40K to rent it.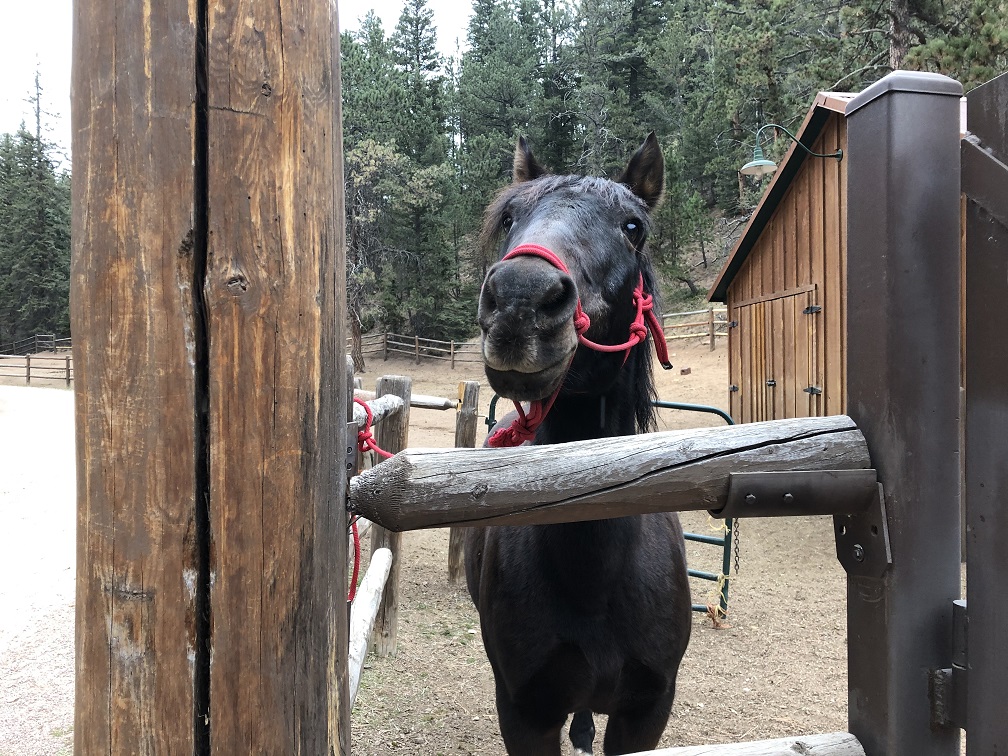 The food here is a high point, for kids as well as adults. When we arrive midafternoon, Ranch Manager Craig Hilton offers freshly baked cookies and donut holes. Dinner is the cookout but because it is so chilly and after drinks around the fire pit, everyone opts to eat inside where a wood fire is blazing.
We start the morning with "Cowboy Coffee" around the fire pit followed by eggs, bacon, sausage, cinnamon rolls, blintzes, fruit and freshly baked biscuits and gravy. "The cinnamon rolls have no calories before 8:30 a.m.," Hilton promises.
By the way, if you like coffee on the go, this is a great way to go.
After a morning horseback ride, lunch is beef chili with cornbread, tomato soup, smoked pork sandwiches, Caesar salad and brownies for desert. No one is going hungry.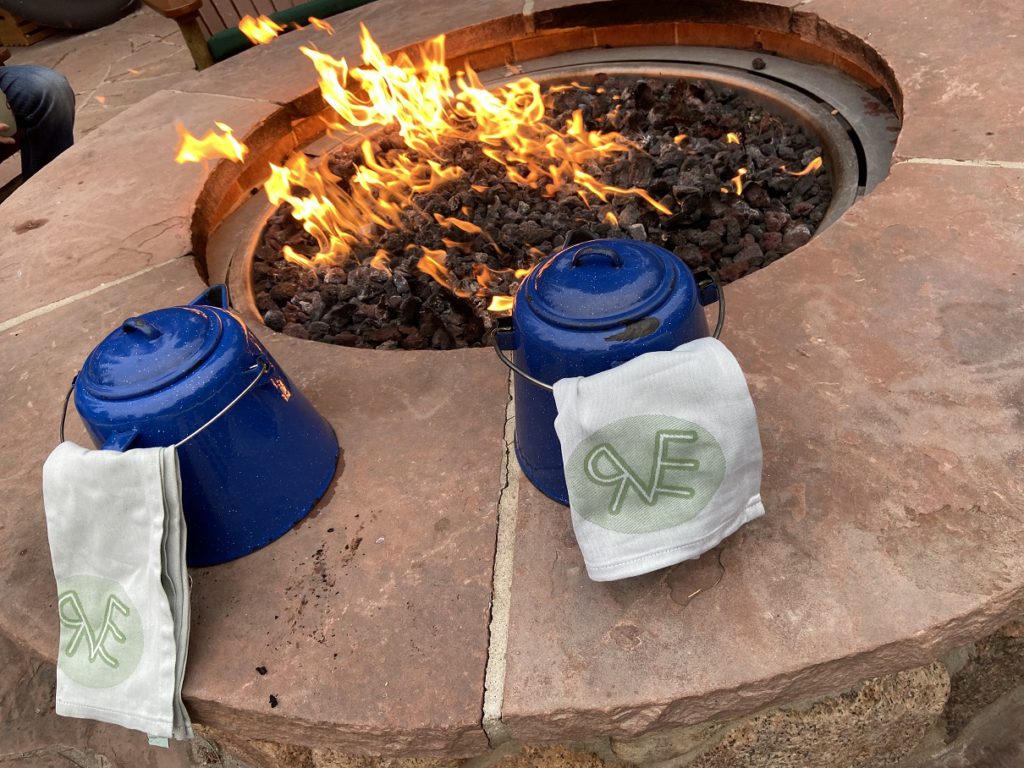 "The food is to die for," said Amy Trainer, here with her family from Knoxville, TN. "We've had a lot of great food on vacations and this is right up there."
Young kids, like Kale Phipps, 6, here with his parents from Kansas, are encouraged to try new foods—like duck, his mom Andrea said. "He's tried everything," she said pleased.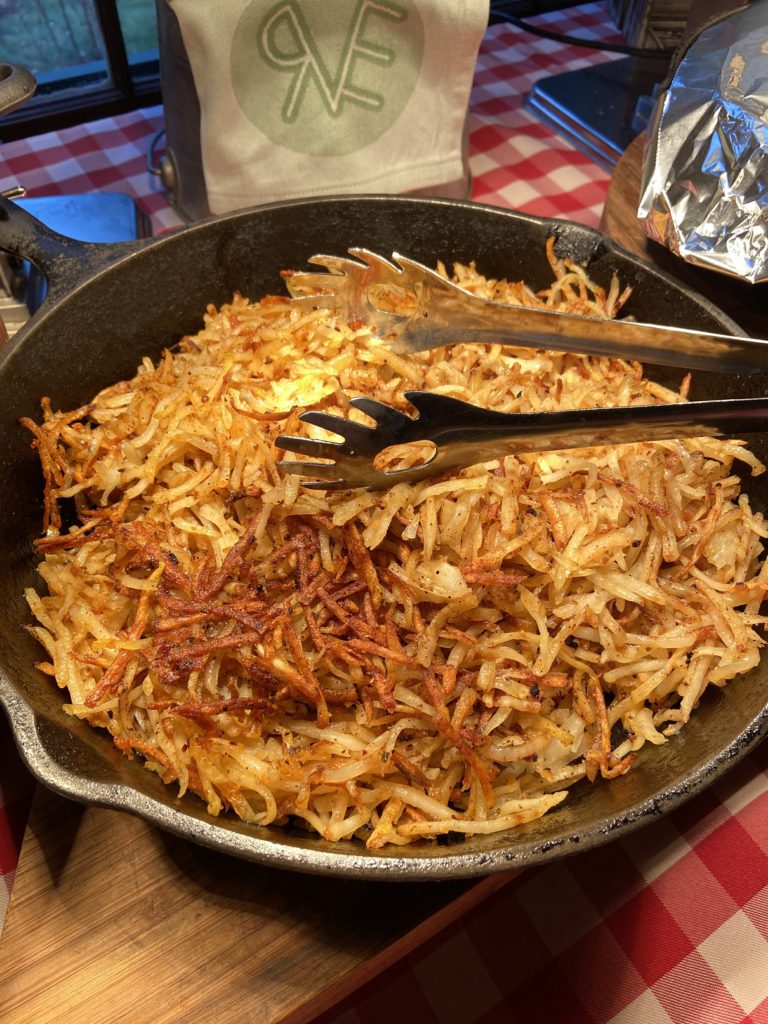 Tonight, choices include seafood chowder, meatloaf made with Bison and beef, barbeque chicken. There is also a vegetarian offering.
But along with some other guests, we're having trout that they caught this afternoon. The happy fisherman includes my husband Andy Yemma who opted out of a hike to try his luck and reeled in a nice rainbow.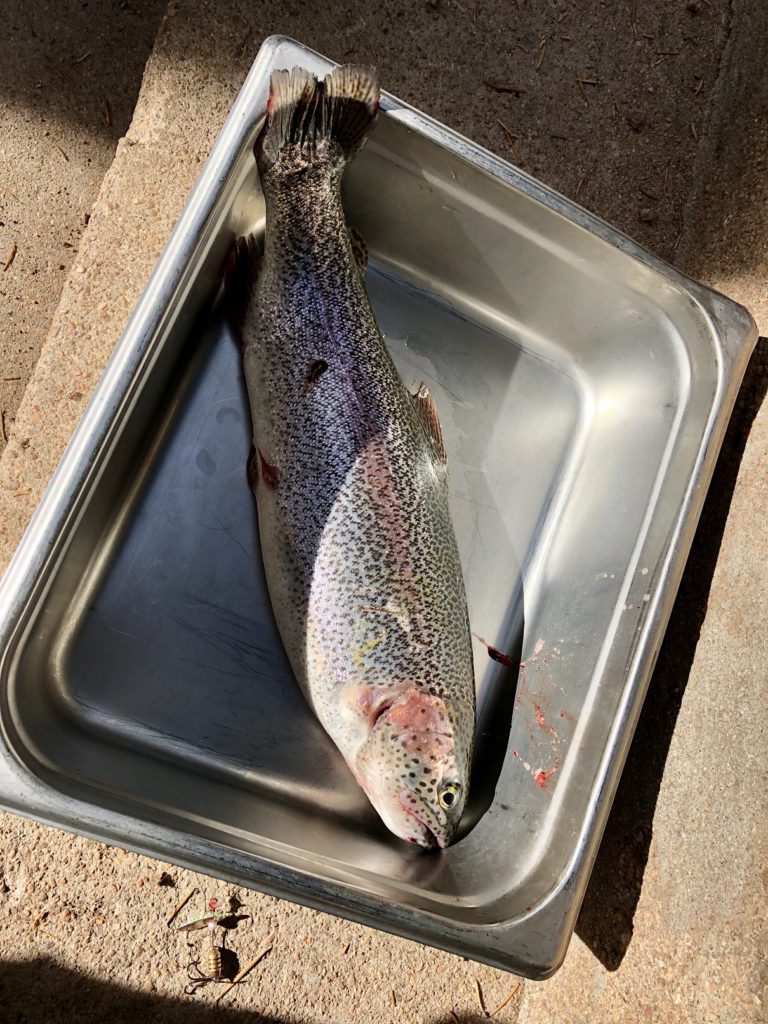 Good call, Andy!