By Eileen Ogintz
Tribune Content Agency
Ready?
Traditionally, Memorial Day weekend means the kick-off to summer with parades, neighborhood barbecues, maybe even a long weekend away. Typically, you would be finalizing your summer plans right about now.
Not this year, sadly. Yes, states have begun to reopen, but at the same time, forecasts indicate we will continue to see COVID-19 cases rise all summer long. Some states that are traditional vacation destinations — like Maine and Wisconsin — require a two-week quarantine if you are coming from elsewhere; others like Rhode Island may ask you to turn around if you have an out-of-state license.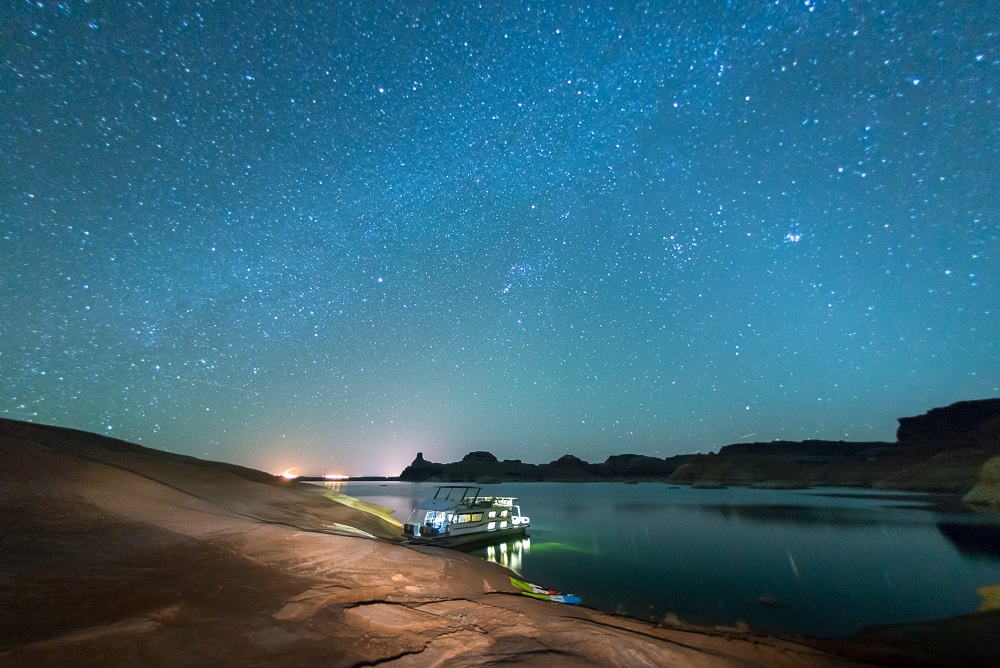 What's a family to do? If families get away at all, they are likely to drive and stay closer to home, suggests Roger Dow, president and CEO of the U.S. Travel Association, which has just released "Travel in the New Normal," vigorous measures the travel industry will follow to reduce the risk of COVID-19 and encourage consumers to travel safely. "This is a work in progress," Dow said on a conference call with media, noting that health and safety will continue to be a high priority for the travel industry just as security has been since 9/11.
Dow noted that as of the first of May, the travel industry has lost 8 million jobs and the travel-related economic impact of coronavirus is projected to be nine times worse than 9/11. "This is the most challenging period any of us have ever experienced."
For the first time in 20 years, AAA isn't going to issue its Memorial Day travel forecast as the accuracy of the economic data used to create the forecast has been undermined by COVID-19, AAA announced.
"Last year, 43 million Americans traveled for Memorial Day Weekend – the second-highest travel volume on record since AAA began tracking holiday travel volumes in 2000," said Paula Twidale, senior vice president, AAA Travel. "With social distancing guidelines still in practice, this holiday weekend's travel volume is likely to set a record low."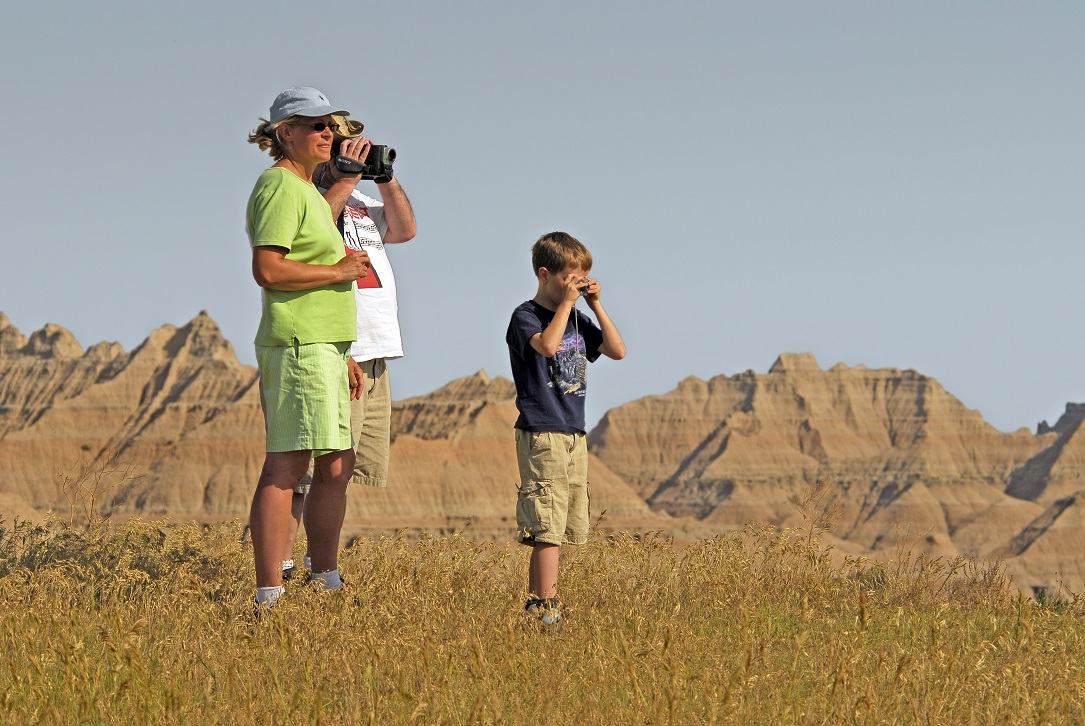 AAA predicts once vacationers start to travel, they will stay in the US, heading to destinations they can reach by car. Even pre-COVID, 90 percent of the 173 million Americans who had booked summer vacations planned a domestic trip, according to a March AAA Travel Survey.
Major hotel brand, meanwhile, including Marriott, Hilton and Best Western, have all announced enhanced cleaning protocols, new no-charge cancellation fees and free rooms for first-responders. Home rental companies, including VRBO and Airbnb, have also rolled out new policies that enable you to get a credit or refund if COVID-19 impacts your travel plans. Airbnb has also announced an Enhanced Cleaning Initiative, the first standardized protocol for cleaning and sanitation in the home-sharing industry. Guests should be able to identify and book accommodations included in the program. Hosts can also commit to a "booking buffer," keeping the home empty for 72 hours between stays for cleaning. Still, it's understandable that may not be enough — even with discounted rates — to entice you to leave home.
JetBlue was the first major airline to require that passengers wear face masks in flight, also noting that additional space will be provided between those not traveling together; other major airlines, including Delta, Southwest, American and United Airlines, have quickly followed, blocking middle seats, all in an effort to encourage Americans that it is now safe to fly. Yes, flights are cheap, but check with your physician before booking a flight.
But there's no telling when city attractions, museums and theme parks will reopen. Walt Disney World has announced a phased reopening for the Disney Springs entertainment and dining area and is taking reservations for July 1 but hasn't announced when the parks will reopen (There are still lots of options to explore virtually.)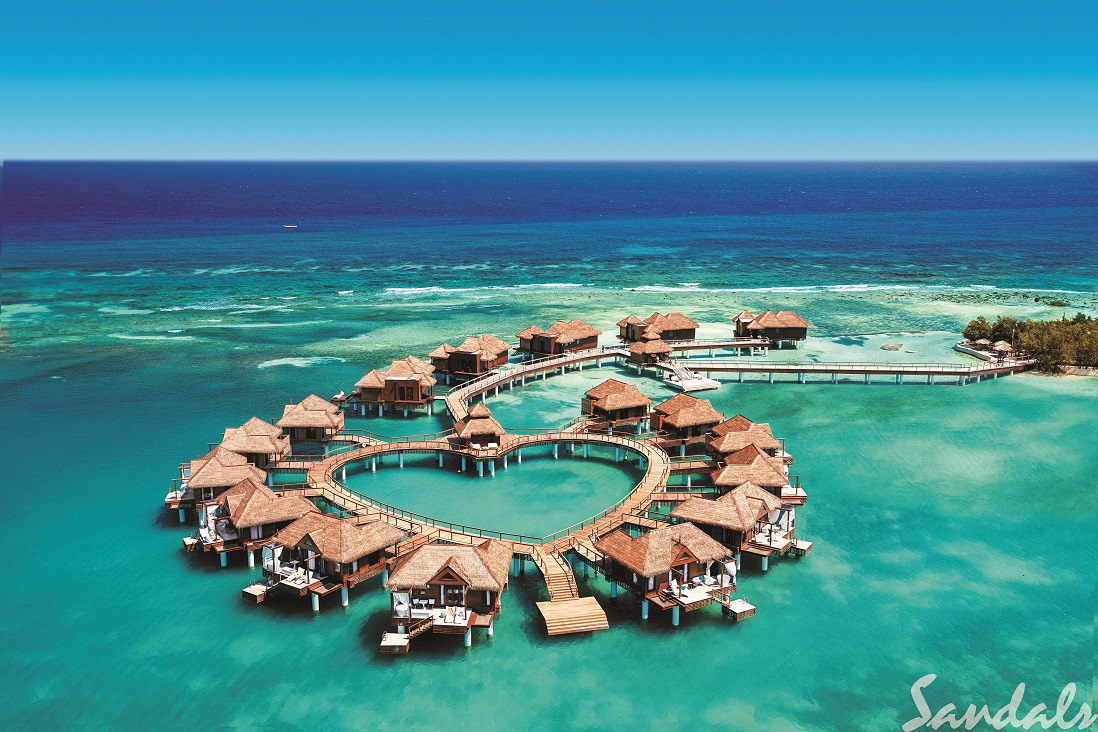 What are you comfortable doing?
You can book a private outdoors-oriented trip with companies like Backroads ( this year you only need six people for a private trip, perhaps for a long weekend) or Austin Adventures, which has partnered with the Lodges at Eagles Nest in North Carolina's Blue Ridge Mountains. Austin Adventures founder Dan Austin notes there has been a 30 percent increase in families seeking such private options. (Cost for an all-inclusive trip would start at $2,500 per person, less for kids.)
Less expensive, Row Adventures touts its Family Adventure Camp at River Dance Lodge in Idaho with accommodations in your own log cabin complete with hot tub and daily activities that include rafting, kayaking, horseback riding and more.
Have you reviewed the resort's new cleaning and social-distance initiatives?
The popular Caribbean Beaches family resorts, plans to begin to reopen this summer with "Platinum Protocol of Cleanliness." Yes, there will be good deals if you are willing to fly, but be prepared for mask-wearing by staff and social distancing at pools and beach.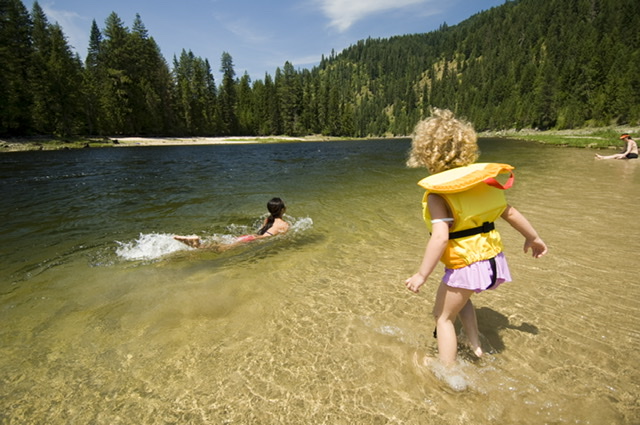 Camelback Resort in the Poconos, Pennsylvania, is prepping for a June 11 reopening at 35 percent capacity, including safety measures such as a wellness screening for all guests with a temperature check, masks and six-foot physical distancing. In addition, employees will not be opening doors to taxis or buildings and valet service has been suspended.
Jackson Hole Mountain Resort has just announced it is reopening with additional precautions to ensure social distancing and safety protocols. That's one reason the iconic Aerial Tram won't be running. The good news: 25 percent off your next stay. Breckenridge Grand Vacations in Colorado is the first hospitality company to deploy new UV disinfection technology at their properties.
How much social distancing do you want?
Lake Powell is re-opening and houseboats on the lake can provide the ultimate social distancing with nearly 2,000 miles of shoreline and 96 major side canyons to explore. Pricing (for peak seasons) starts at $2,019 (five days).
You can certainly practice social distancing at a dude ranch staying in individual cabins on horseback and hikes. (Vista Verde, just named by Parents Magazine as the best all-inclusive in the U.S., and Devil's Thumb Ranch are two Colorado ranches planning to be open this summer as is Flathead Lake Lodge in Montana. (Check Bestduderanches.com for more options.)
You may be more comfortable heading off on your own for a road trip — perhaps in a rental RV. Close to home, you can rent an RV from OUTDOORSY with popup trailers starting at under $100 a night. The company just debuted 430-plus customized road trip guides and in some cases, you can get your RV delivered to a nearby state park or campground for a long weekend. For every trip booked, the company will match the booking with free road trip nights donated to healthcare workers. Nominate your favorite healthcare hero! Here's what I wrote about an RV trip we took last fall. A plus: You can take along your pet.
If you are planning a road trip, be mindful of what's open-and what's not. National parks including Yellowstone, for example, are beginning to re open but without all of their lodging, restaurants, ranger programs or visitor centers at the moment, Updates about NPS operations will be posted on www.nps.gov/coronavirus.
But then again, there's always next year.
(C) 2020 EILEEN OGINTZ