By Eileen Ogintz
It's great to take the kids to a restaurant where the food is not only delicious but different.
That's the case at Safta, Denver's popular restaurant at The Source Hotel in the trendy RiNo Arts District. Safta, from James Beard Award-winning Executive Chef / Partner Alon Shaya offers signature modern Israeli cuisine, combining the flavors of Morocco, Lebanon, Palestine, Bulgaria and Turkey. Shaya was born in Israel and raised on cheese steaks in Philadelphia now calls both New Orleans and Denver home where he now has restaurants. In 2017, Alon formed Pomegranate Hospitality, the organization behind Saba in uptown New Orleans, Louisiana; and Safta in Denver which mean grandfather and grandmother in Hebrew.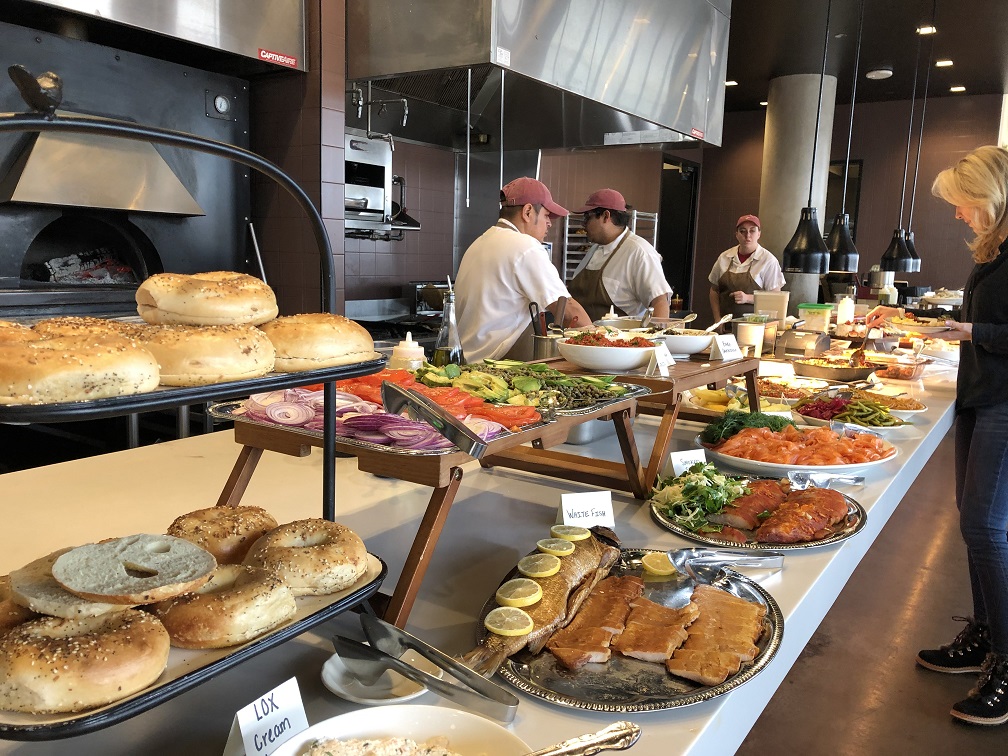 There's no better way to sample the different Mediterranean cuisines and dishes than at Safta's unique Sunday brunch I that forgoes waffles and made-to-order omelets for bagels, lox and other smoked fish including sturgeon, freshly baked pita, hummus and baba ghanoush with eggplant and tahini, latkes, chopped liver, pickled vegetables, roasted cauliflower, roasted squash and peppers, dried and fresh fruits, cheeses (including delicious feta) , salads, pastries (think apricot turmeric scones, blueberry sunflower muffins and plum almond cake) and less familiar dishes including goat cheese stuffed peppers, shakshouka (a dish of eggs poached in a sauce of tomatoes, chili peppers and garlic spiced with cumin, paprika and more), lutenitsa ( a Bulgarian spread of red pepper and tomatoes) Labneh (Greek yoghurt, olive oil and lemon) Muhammara (a hot pepper dip from Syria) , Tershi (a Libyan pumpkin dip) and Shanklish ( a dish of cow's milk or sheep milk cheese covered in pepper and served with tomatoes) and Malawach ( kind of a flat, flaky croissant) with Zhoug (a green Yemeni hot sauce with cilantro ) and tomato.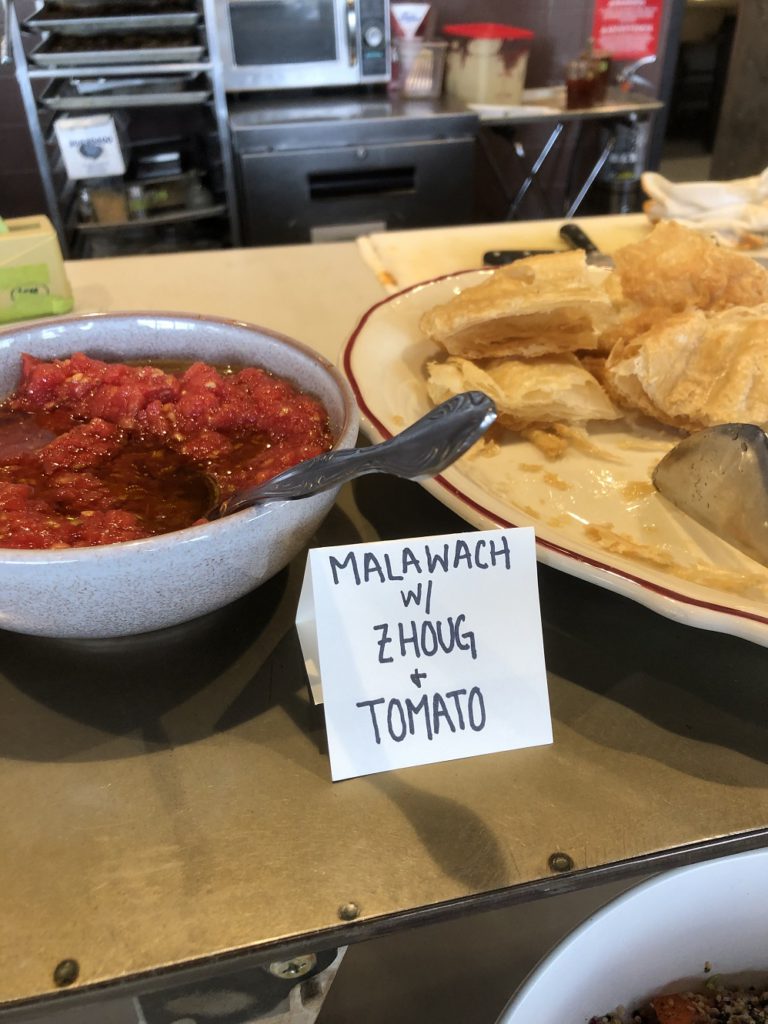 At Safta,, said Chef Shaya, "Kids typically love hummus and pita bread,. Our food is filled with flavor, so kids don't have to worry about bland vegetables and they also warm up to that idea ."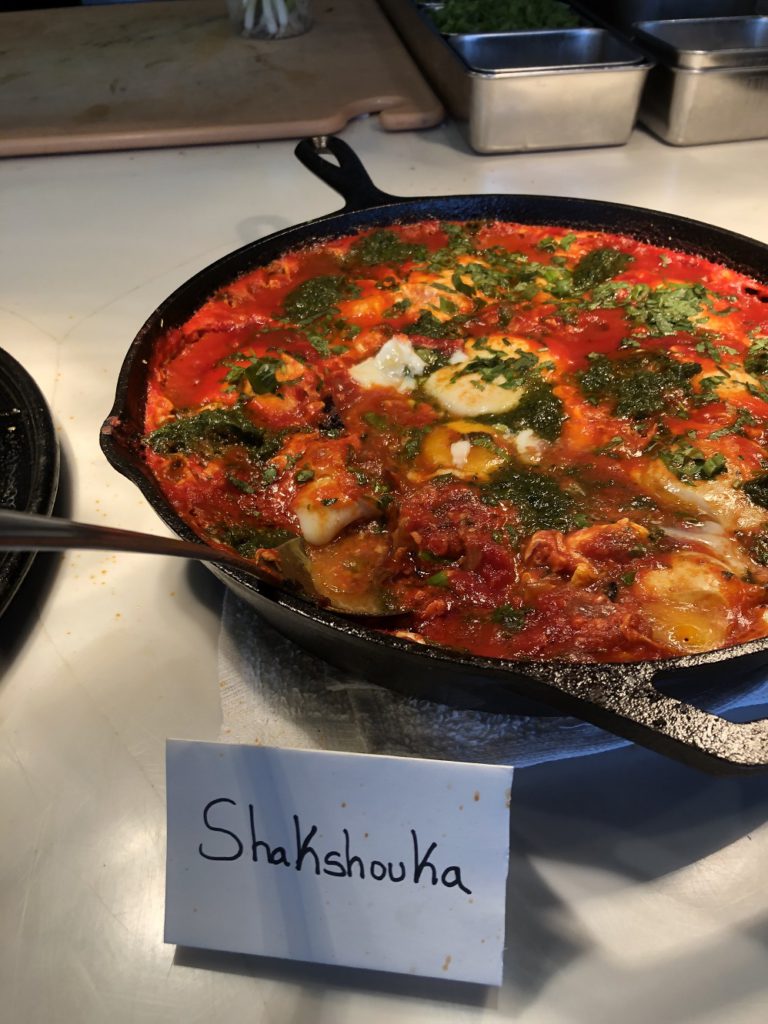 Kids—and adults alike—will find plenty that's familiar and delicious(and plenty of new dishes and flavors that are equally delicious, if they are willing to step out of their culinary comfort zone. (The $45 tab (not including alcohol, and $20 for kids 5-12 is well worth the splurge.)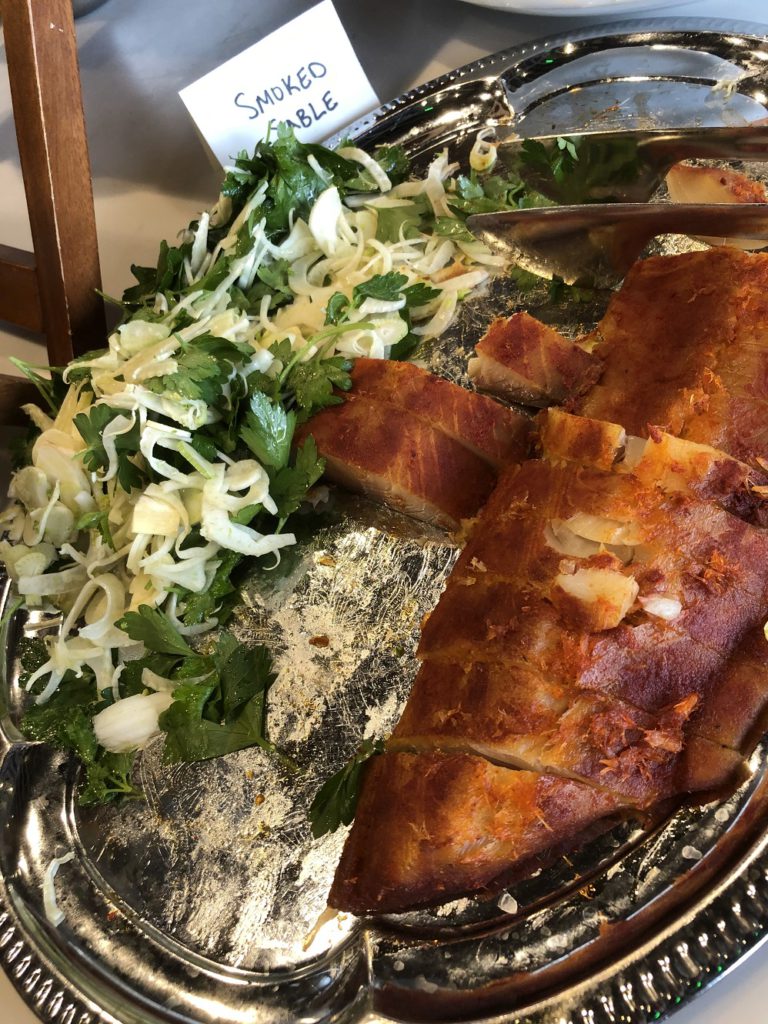 Here is a Q and A with Chef Shaya:
Are you seeing more families dine out during the holidays? "People are generally becoming more mobile with their lives and I see lots of families traveling to different parts of the country to visit other family members," who may have less space to entertain.
"Also, I think that lots of restaurants are increasing their holiday offers, so all of those things together make for people dining out more.-"
Are people trying to eat healthier? We always try to offer a balance in a meal with healthy vs indulgent dishes. It's best to plan for that so you don't have to get into awkward conversations like "is there anything green to eat?" You should always expect there to be people looking for healthier options when planning a menu," he suggests. "It also very polite to ask everyone you invite if there are any dietary restrictions, so you know if you need to have something with no dairy or gluten.
How can you encourage kids to try new foods at a holiday gathering? Kids can be picky so each conversation will need to be catered to kids' specific tastes and wants. I always encourage the kids to be involved in the cooking process, like cleaning lettuces (they get to use the salad spinner!) or ripping the bread apart for stuffing. Once they feel invested in the preparation of a dish, they tend to be more open to trying it.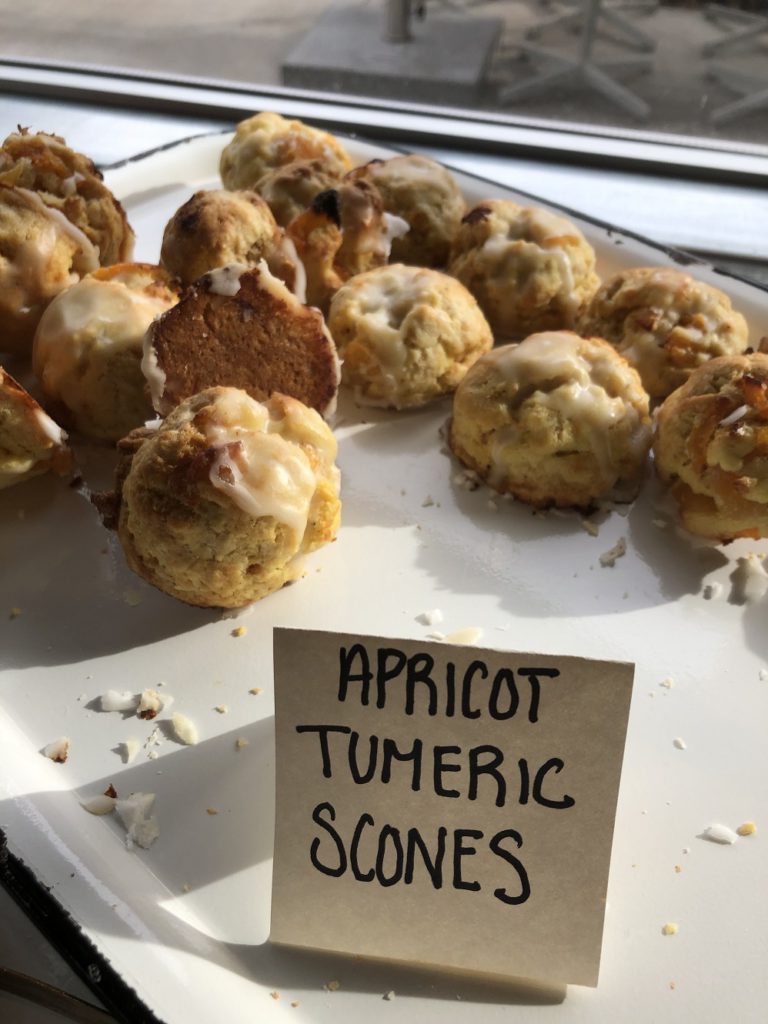 Any suggestions of dishes that are guaranteed to please? Yes! I've always received big compliments when incorporating ingredients like Sweet potatoes, pecans, maple syrup, anything creamy like creamed spinach or onions, or dishes that bring on a sense of nostalgia like mashed potatoes or macaroni and cheese.
The holidays are never a good time to work on an experimental dish or go way outside the box. Some of my holiday favorites are crab au gratin, sweet potato soufflé, buttermilk biscuits and corn bread dressing. They are always hits."
: