By Eileen Ogintz
ABOARD THE REGENT SEVEN SEAS MARINER in Alaska — Never mind the sedate albeit beautiful ride on the historic White Pass Scenic Railroad for Courtney Walker.
The 75 year-old grandmother from San Antonio was planning to go zip lining with her grandkids in Skagway, Alaska.
"She likes to ride the biggest roller coasters too," said her granddaughter Lucy Williamson, 17.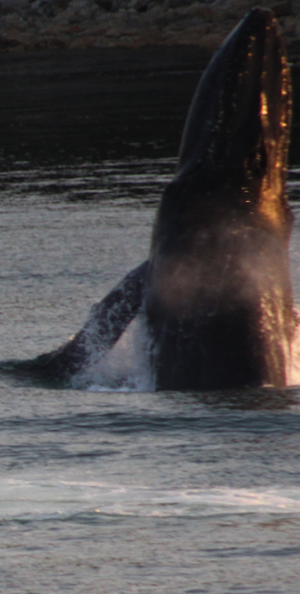 Like a lot of families aboard the Regent Seven Seas Mariner, Walker has brought her children and grandchildren for an Alaskan adventure. "We thought his would be fun for all ages," she explained. "And that it's all-inclusive makes all the difference. I don't want to be having to take out my credit card all the time."
And there are lots of options from the popular Lumberjack Show in Ketchikan to gold panning in Juneau, the White Pass scenic railroad in Skagway, a rainforest bicycle tour, rock climbing, zip lining in Skagway, sea kayaking in Sitka…. more than a dozen free options in each port.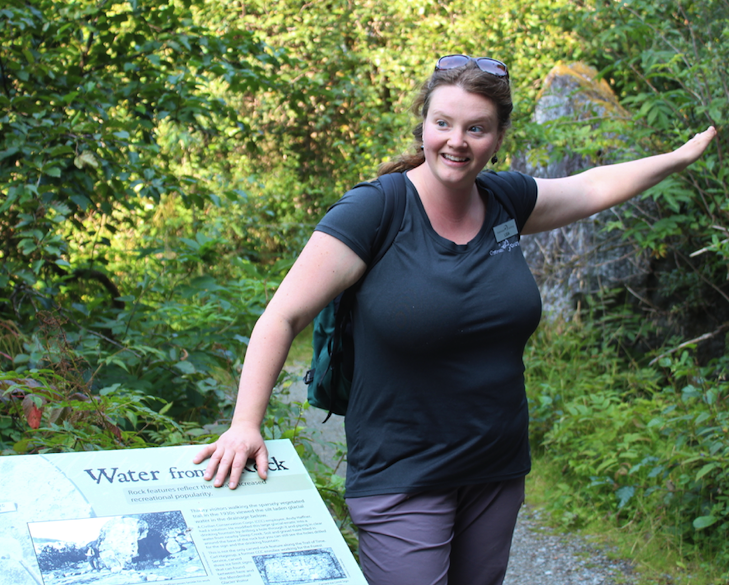 On our first stop in Ketchikan, we opted to Cruise George Inlet to a Crab Estuary, learning how Dungeness crabs are caught—yes we had the chance for selfies with crabs. Then we were treated to an all-you-could-eat crab feast at George Inlet Lodgewhere the wait staff held a contest to see which table had the highest piles of shells. The messiest—and best lunch—ever!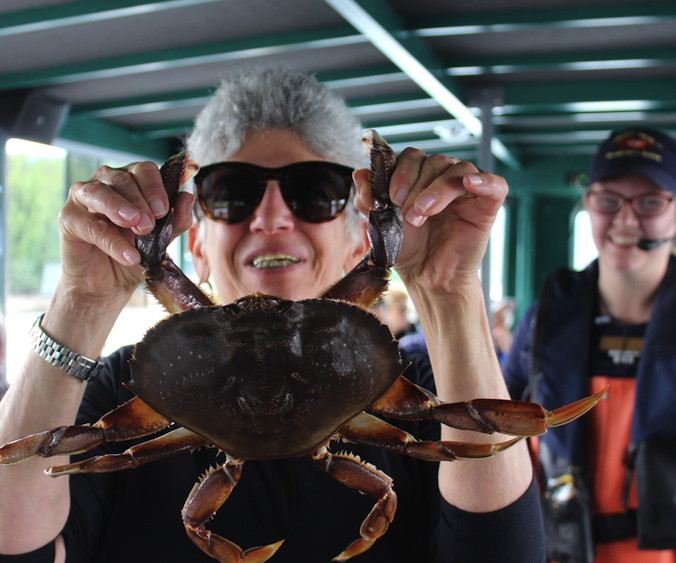 There are some excursions that cost extra—and always sell out, says Rene Rosas, the destinations manager, noting that bear watching in Ketchikan ($429 per person, including a float plane trip to the bear habitat) always sells out as does dog-sledding on the Mendenhall glacier in Juneau ($529 per person). Eighty people aboard opted for that adventure in five departures. "That was the best day of my life," declared Charles Fitzgerald, 9.
We opted for an evening whale watch and buffet dinner ($169) in Juneau because the whales are more active in the evening and were treated to the sight of massive Humpbacks cavorting in the gloaming.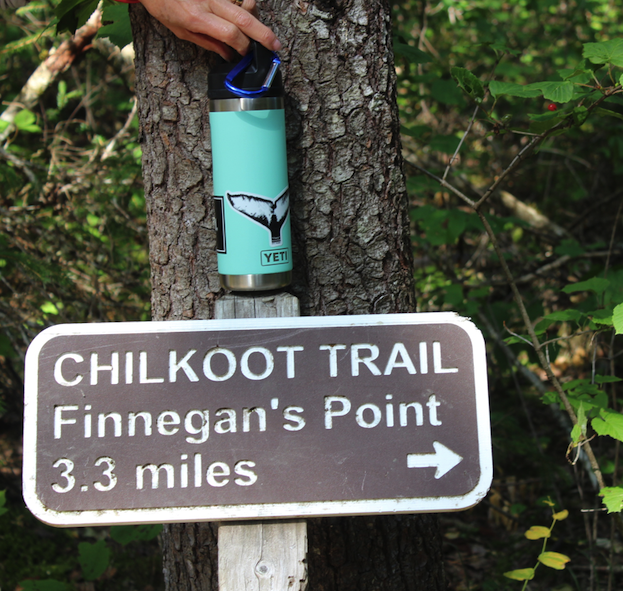 Many passengers, like Courtney Walker and her family, were happy with the included options which ranged from sedate whale watching trips (though the humpbacks certainly weren't sedate), to bike rides, rock climbing and rappelling and hiking.
There were four groups of a dozen hikers each through the Tongass National Forest (at 17 million acres, larger than West Virginia and the largest National Forest in the country).
We hiked at the Mendenhall Glacier near Juneau with an elevation gain of about 1,000 feet and length of 3.5 miles. Our guide, Lisa Schramek, a teacher and lifelong Alaskan, made fast friends with Alex Walker, 9, who led the group. Alex was hiking with her dad while her mom and grandparents had opted for a five-Glacier seaplane exploration ($209 each).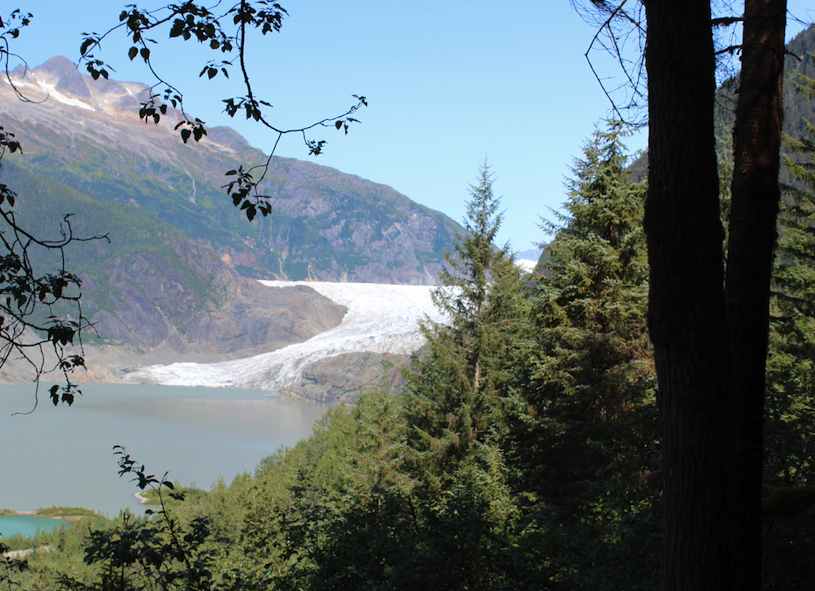 Schramek explained that the Mendenhall is not the biggest glacier in Alaska, but it is the most accessible with lots of walking trails and hikes, like this one on the East Glacier Trail with glacier views.
We see Devil's Club that is used in all kinds of salves and lotions, but has pointy spikes, and the baneberry plants with its red berries that are poisonous and can cause cardiac arrest—"A trip to the ER for sure," said Schramek.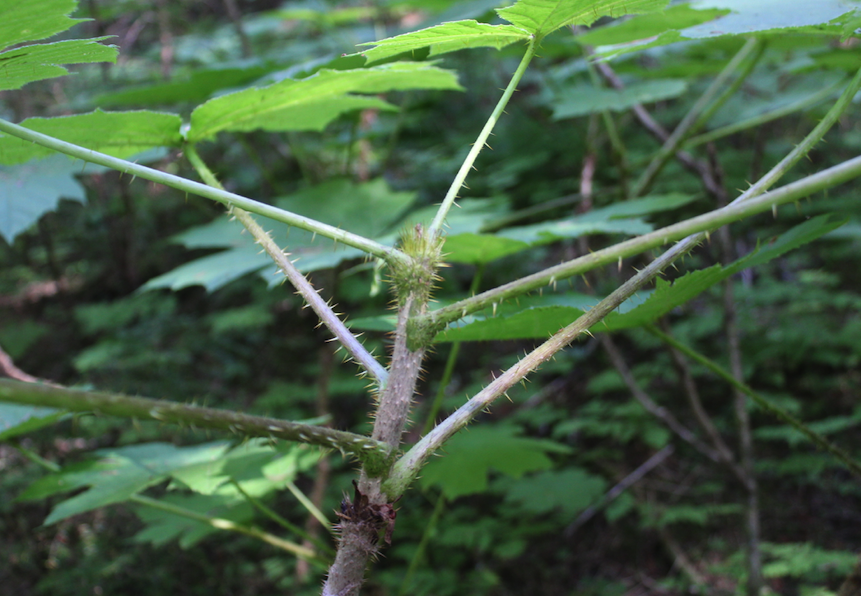 We see how much the Mendenhall has receded since we were here 10 and 20 years-ago as a result of the accelerated melting of the ice caused by our warming climate. Alaska's melting glaciers are a great lesson in the impact of climate change for all glaciers.
"We loved the hike," said Walker. "We were excited to do something active and the guides were so knowledgeable."Walker, who has cruised before wasn't sure how her four grandkids would like cruising. She needn't have worried. "It's so beautiful," said Lucy Williamson. "I''m so excited to wake up every morning.