By Eileen Ogintz
Tribune Content Agency
Wow!
Some of the dollhouses at the Nuremberg Toy Museum were so big that a child could fit inside; an electric train set took up an entire room and took two dozen years to build.
More than a dozen local toy manufacturers developed model railways and Nuremberg's toymakers — long a center of toymaking — were long known for coming up with new ways to make toys move.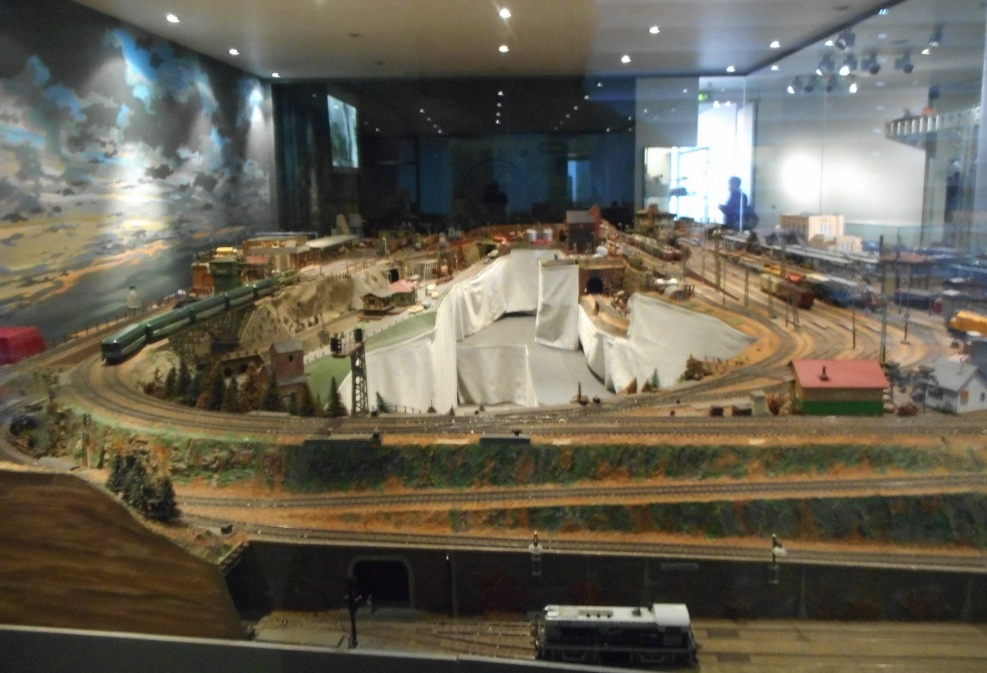 Playmobile is headquartered here and toys have been produced here beginning in the 16th century carved out of wood or produced out of papier-mâché. By the 18th century, toys were seen as a way for children to learn their adult roles — thus the dollhouses with big kitchens, toy trains and lead soldiers. Erector sets were also popular. There were toy washing machines and kitchens with working stoves equipped with copper pots and tiny china sets.
One of the city's top tourist attractions, the Nuremberg Toy Museum. Sadly, is now closed because of the pandemic, but it seems, traditional toys are making a comeback this holiday season. That made me recall our visit a few years ago with families who, like us, were passengers on a Uniworld River Cruise Generations Christmas Market sailing, designed with special activities on board and off, including the special "family tour" of the Nuremberg Toy Museum and a visit to the city's famous Christmas Market, one of several we visited on the week-long trip.
Germany normally has some 2,500 holiday markets, the most in Europe, drawing tourists from around the world, though you'll also find them a popular holiday tradition in neighboring Austria, Switzerland and Czechoslovakia. They are canceled or virtual this year and no one is cruising. The Toy Museum, like others, are closed.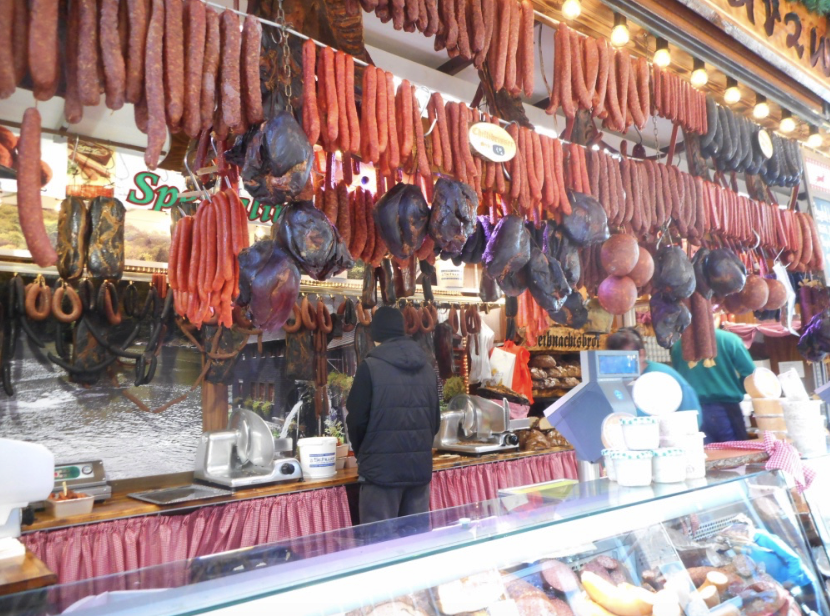 But, as we are all stuck at home, there's no harm in thinking about where we might like to celebrate the holidays next year, once it is safe to travel. A 2021 holiday river cruise, especially one with special amenities on board and off for kids and families (think cooking with the chef, local crafts, bikes on board, kid-oriented tours) certainly would make it easy and there are many to choose from, including Uniworld, Tauck Bridges Holiday Magic on the Danube and Adventures by Disney sailings with AmaWaterways that include visits to Salzburg and Vienna; the Alsace Christmas Markets with CroisiEurope.
Virtually all river lines offer holiday market cruises, said Colleen McDaniel, editor in chief of CruiseCritic.com, the leading cruise reviews site garnering some six million visitors a month. McDaniel added that pre-pandemic, families were a growing segment on river cruises, especially around the holidays. "It's more than fair to assume we'll see this trend continue once consumer confidence is restored and it is safe to travel again," she said. In fact, Uniworld reports advance bookings for 2021 Holiday Markets cruises have increased more than double from the same time last year.
For those who don't want to wait that long, Uniworld is touting a holiday do-over next July on the Danube (assuming it will be safe to travel ) complete with holiday décor, holiday themed activities (think gingerbread house decorating and ornament making) holiday movies, photos with Santa and on-board holiday markets to purchase local crafts. (Book by Jan. 8 and save $500 per person.)
Because river cruise ships are small — usually fewer than 150 people, the crew knows the kids by the second day and parents feel safe letting them roam. "We wouldn't let them do that on a big ship with 3,000 people," said Frazer Manton, traveling with his wife, Kirsten, and 10-year-old twin daughters, Hannah and Ellie, from Brisbane, Australia on our trip.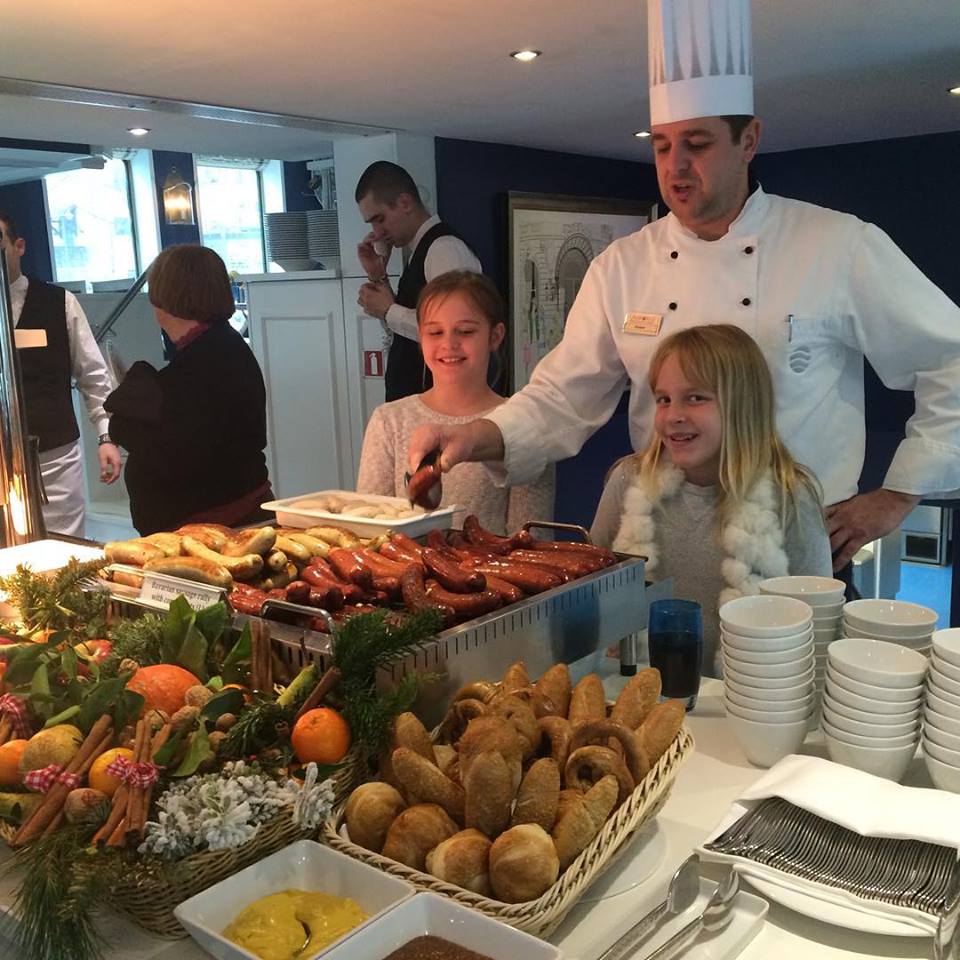 "You don't have to go from hotel to hotel schlepping with the kids … this is so comfortable," added Diana Carlson, who wanted to show her two sons the Christmas markets she remembered from her childhood in Germany.
Another plus: exploring right from the boat without the need for buses or taxis, whether on organized family tours or on your own. And most are inclusive, no worries about costs of excursions or on board.
Even better, the picturesque markets with their traditional eats and affordable crafts are guaranteed to please all ages – a terrific antidote to churches and historic sites.
Nuremberg's Christmas Market dates back to the beginning of the 17th century and typically has some 150 stands offering everything from tiny German half-timbered houses to wooden carved Santas to lace and glass stars to "Zwetschgemannla" — the small dolls made of prunes, figs and nuts that in medieval times, children would only play with at the holidays.
There were the local "Hutzelbrot" spiced fruit bread and "Lebkuchen" gingerbread topped with chocolate, sugar, white chocolate, as well as the traditional Nuremburg sausage, waffles and crepes; cookies meant to hang on the tree before being eaten.
The markets began to make sure that people wouldn't be left without enough food to celebrate Christmas when the river froze, we learned during an on-board talk from a local historian, and each market was different.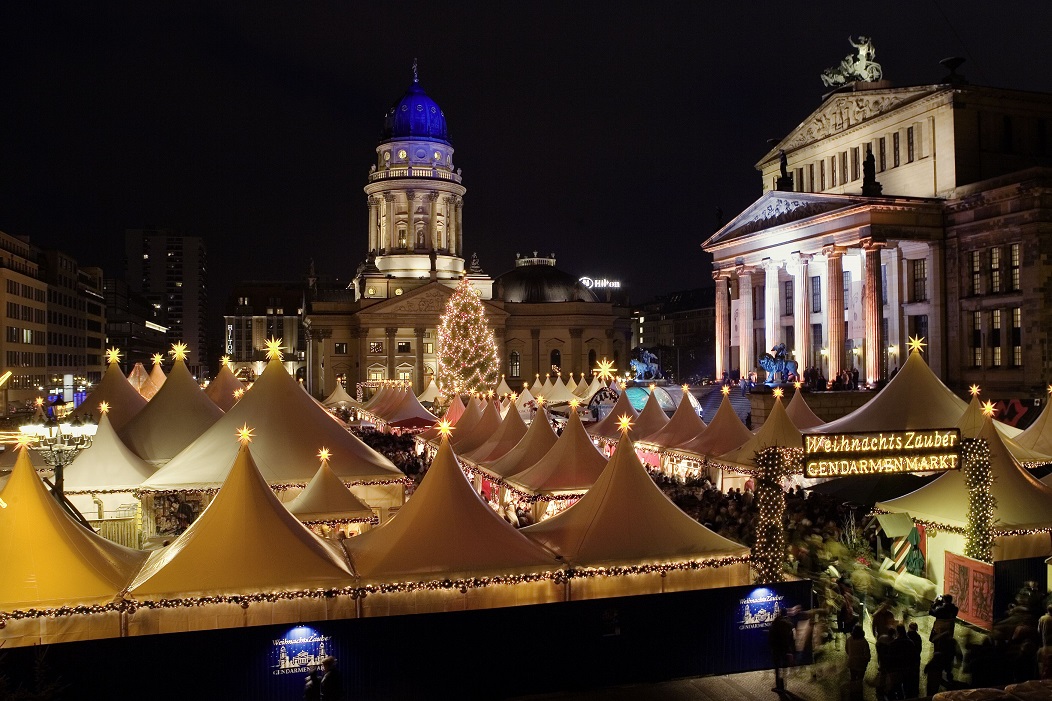 We sampled marzipan at one wooden hut, candied nuts at another, grilled sausages and giant pretzels and debated the best holiday ornaments to buy(the German town of Lauscha, famous for glasswork, is the birthplace of tree decorations.)
Striezelmarkt in Dresden is known for Nutcracker soldiers; At the Bamberg market, a historic printing center, there are tiny cookie cutters in every shape. In Munich, there are handmade Glockenspiele music boxes because the city's most iconic site is the huge Glockenspiel in Marienplatz.
As well as crafts, every region has its own variation of Gluhwein, the traditional hot mulled wine. We collected the distinctive Gluwein cups as souvenirs. Each cup is different at each market and is sold for just a few Euros beyond the cost of the drink. We toasted our good fortune to be able to visit during such a beautiful time.
Here's to future holiday visits — and a time when we can all travel again!
©2020 Eileen Ogintz. Distributed by Tribune Content Agency, LLC.