By Eileen Ogintz
Tribune Content Agency
Kayak to a glacier or paddle a canoe while looking for bears snacking along the shore and birds flying overhead.
Check out the puffins, the sea otters, harbor seals and more. Scoop glacial ice for your drink.
Ryo Sprosts, 8, likely won't ever forget eating lunch in a kayak as the Aialik Glacier, the largest tidewater glacier in Aialik Bay, calved and roared. He was a bit sore after the seven-mile kayak, he said, "But that was the best!"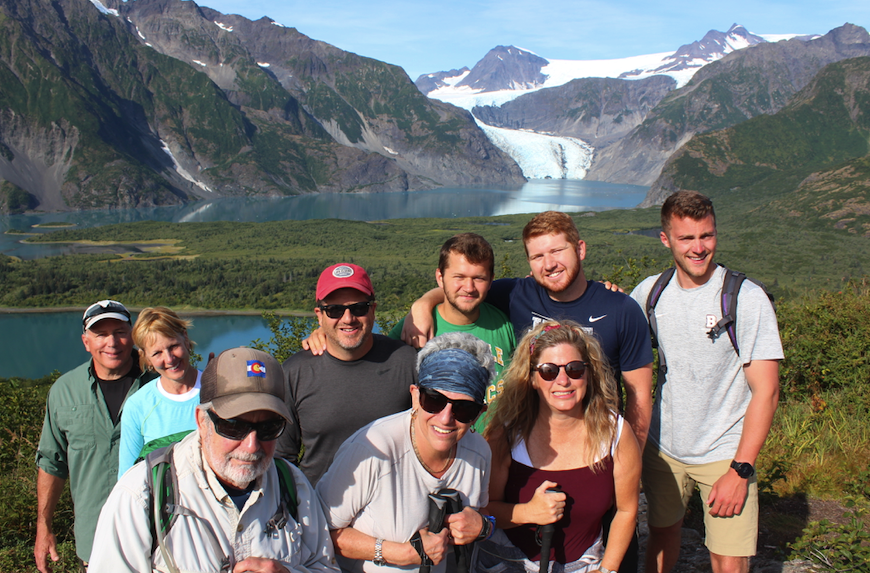 His older sister and parents agreed. His dad Craig Sprosts said, "Alaska is about the wilderness experience and being here is a fantastic opportunity to have comfort and be in the wilderness."
Actually, you can't get much more remote — or farther away from cruise crowds than at Kenai Fjords Glacier Lodge, which opened 10 years ago — the first and only lodge in the national park and accessible only by a four-hour boat trip from Seward. It's just 16 cabins within the 1,700-acre Pedersen Lagoon Wildlife Sanctuary. You can't beat the views of the Pedersen Glacier!
The vast majority of visitors to Alaska — millions each year — arrive by cruise ship, but since 1977 Alaska Wildland Adventures has offered a different kind of experience, now with three different lodges offering everything from fishing to hiking to wildlife viewing. This is the time of year when most families book Alaska trips, however they plan to travel.
"You just can't mass produce an authentic wilderness experience on a cruise ship," said Kirk Hoessle, the president and founder of Alaska Wildland Adventures. He came to Alaska as a 21-year-old for a summer job and started leading wilderness camping trips the following year. Hoessle observed that there has been tremendous growth of families seeking a wilderness experience like the families we met to one parent traveling with one child or an adult child to grandma and grandpa chartering a whole trip for the extended family.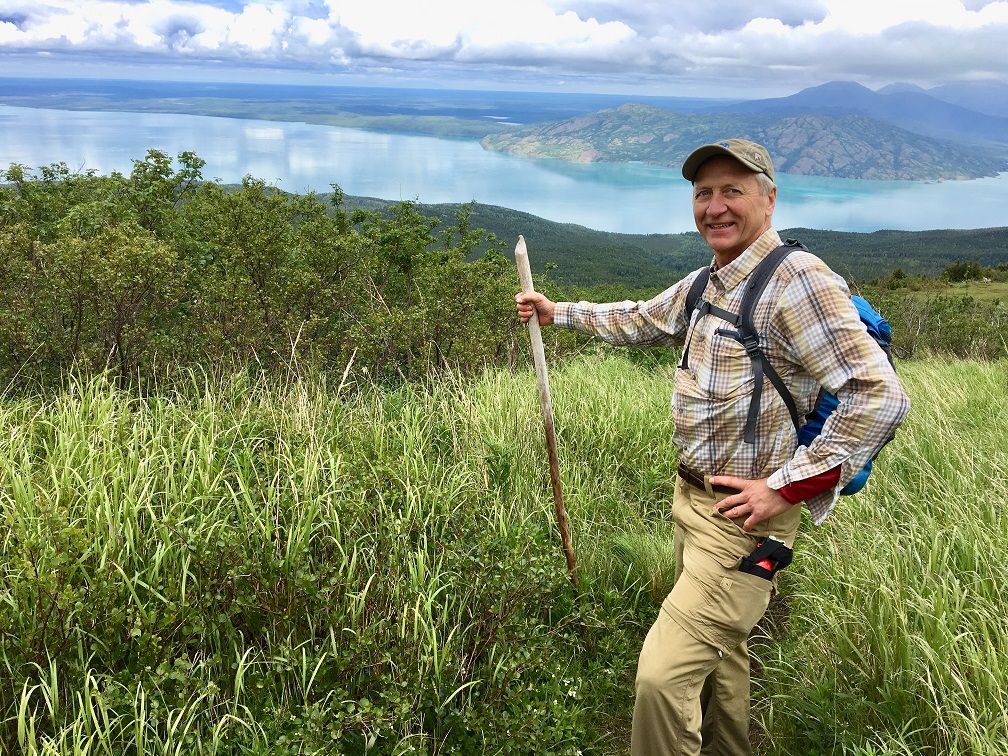 As a result, Alaska Wildland Adventures has devised itineraries for families with shorter travel times between destinations, diverse activities and trip leaders, who are in tune with kids. "It's a big part of what we do now. and we love it," he said.
"Now I understand why they call this the Last Frontier," said Jan Whittingham from Northern California, traveling with her son Chase, 26. "It's unbelievable."
Think plunging fjords, crystal clear water, the glaciers, wildlife everywhere you look, and comfortable log cabins all with decks to enjoy stellar views.
The lodge is located within Native-owned lands, representing a small portion of the ancestral homelands of the Alutiq people. Many visitors combine a lodge stay with a few days at Alaska Wildland's Riverside Lodge on the Kenai River in the Chugach National Forest fishing for salmon. (We didn't have much luck last year. Others opt for a trip to Denali National Park. Alaska Wildland can handle all the logistics while working to keep their environmental footprint as small as possible.)
(The most popular length of stay at Kenai Fjords Glacier Lodge is the three-day, two-night option, which starts at $1,775 per person, plus tax, and includes round-trip marine wildlife and glacier cruise from Seward, all meals, guided activities (kayaking, canoeing, hiking) and accommodations. Rates for kids under age 13 are $1,575, plus tax. (A cruise might seem a lot less expensive on first blush but adds up quickly when expensive shore excursions are added.)
Hoessle notes that some cruisers add a lodge trip for a more complete Alaska experience. That's what we did, after a week exploring the Inside Passage on Regent Seven Seas where most of the passengers seemed to be multigenerational families.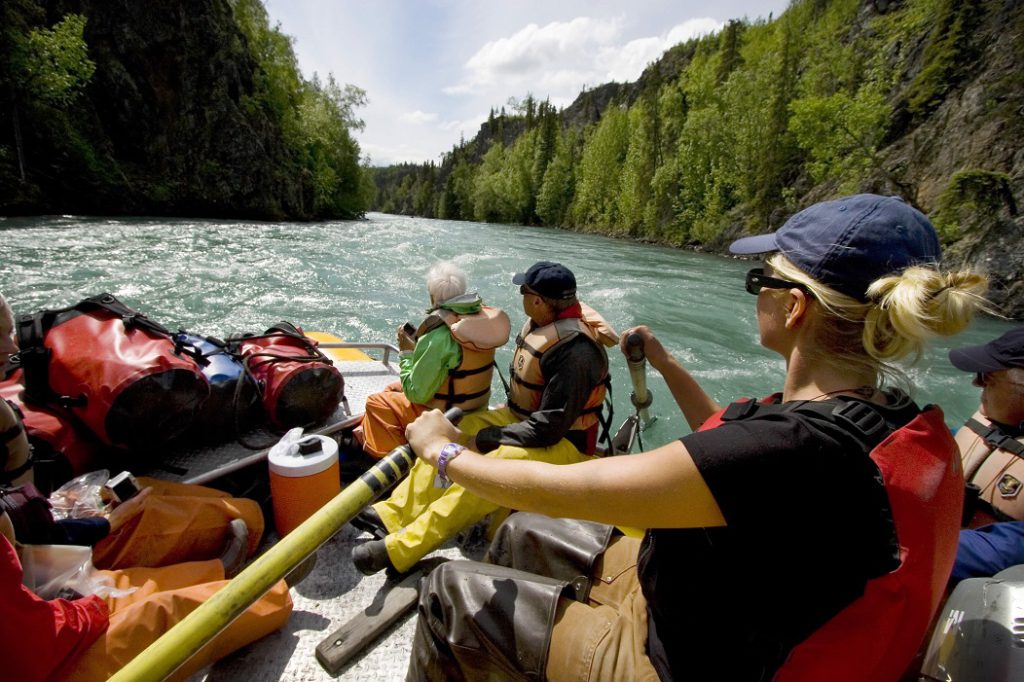 Alaska, of course, has long been a bucket list trip and one for a special celebration. We saw that at the lodge, meeting a honeymooning couple and families celebrating 50th birthdays, 25th anniversaries and upcoming college graduations.
Here, families truly do get that elusive family time as there is no Wi-Fi or cellphone service to distract anyone. "I love the setup," said Haley Yamada, 21, a college senior from suburban Chicago. She and her brother joked that they were thoroughly entertained watching the ice melt and skipping rocks in the lagoon. "And enjoying this with my family makes it super nice," added Trevor Yamada, 19.
Meals are family style — halibut one night; salmon the next with freshly baked bread, vegetables, salads and home-baked deserts. (The lemon tarts were spectacular!)
Breakfast and lunch are hearty and buffet style — everything from hot biscuits and gravy and eggs to granola, yogurt and oatmeal to chicken chili for lunch. Those off on an all-day adventure make their own lunches. The rest of us go off in the morning and return for lunch, then we're off again in the afternoon.
No worries if you aren't an adventurer at heart either. There are mellow beachfront and forest walks. Cori Perdue, 32, was happy to enjoy the scenery and read while her 74-year-old mom, Karla Martin, went off on the daily excursions. "I'm having fun relaxing not having to constantly check my phone," she explained.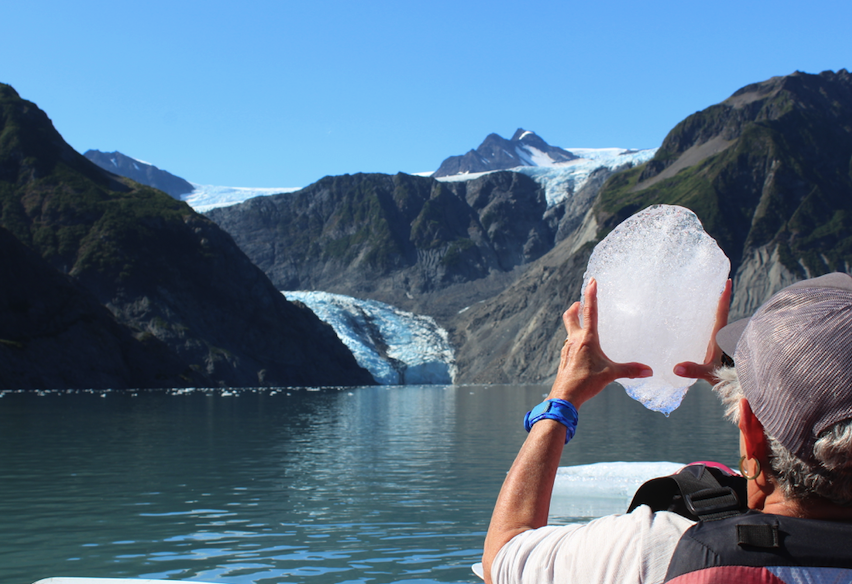 One day we hiked uphill (just 650 feet but scrambling over rocks) to a vantage point to see how really remote we were, Pedersen Glacier and the Pedersen Lagoon Wildlife Sanctuary spread out beneath us.
There was only one problem, the guests agreed, and it wasn't the weather. We all had rain gear.
"I wish we had an extra day," said Sally Mann, traveling with her husband and two sons. "We just didn't have enough time."
© 2020 EILEEN OGINTZ
DISTRIBUTED BY TRIBUNE CONTENT AGENCY, LLC.